When I discovered the incredibly adorable, beautifully handcrafted fairy doors from Sugar Bush Fairies on Etsy, I instantly fell in love. Because I'm all about bringing a little magic and enchantment into my kids' lives — but I'll be honest, I'm kind of a failure when it comes to Pinteresty crafts. After filling up a bag with glitter and scrawling the words "Fairy Dust" across the front, I'm kind of at a loss.
This is where these enchanting wooden fairy doors come in.
They're all handcrafted and handpainted by a husband and wife team, then adorned with bronze or silver knobs and accents. You'll find Hobbit Doors, Narnia Fairy Doors, Secret Garden Doors, and even a Tinkerbell Fairy Door. I personally completely geeked-out when I caught a glimpse of the Harry Potter House Doors.
We placed our own tiny wooden fairy doors outside in our garden, but you can also prop them up on a tree or up against some rocks. In the winter, my kids hang them up in their rooms and place them on their bookshelves too.
Related: Cool nature kits that let kids choose their own outdoor adventure.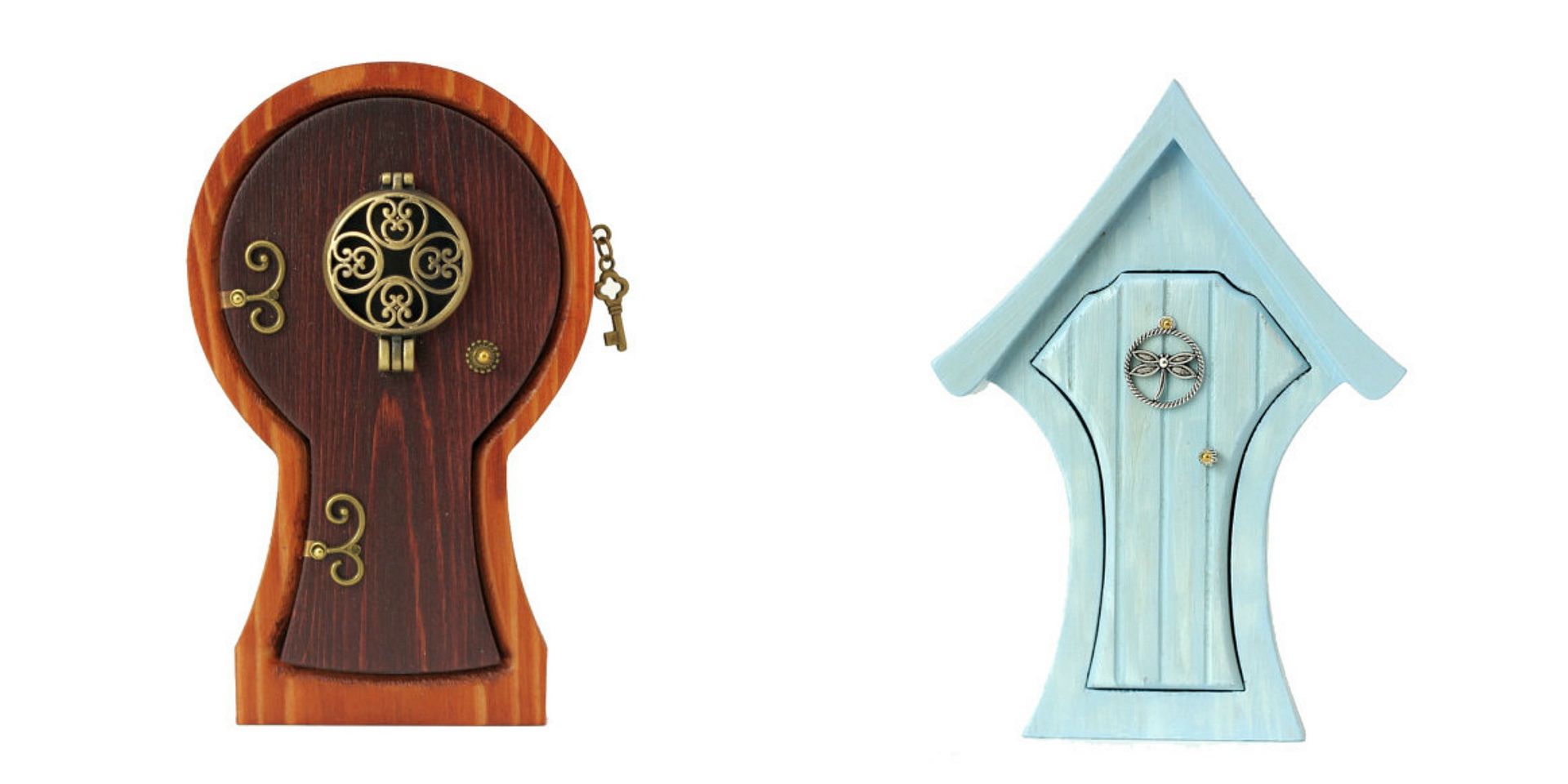 I love explaining to my kids that when I'm not around, fairies can travel between their world and ours through the doors, and it's only fairies who can find and open them. (In other words, no scary monsters or evil witches will find their way into your children's play areas or bedroom.)
I'm happy that I found something that's not only beautiful, but also encourages my kids to play more make-believe, away from their screens. Plus, anything that gets the creativity flowing without the need for an elaborate crafts station is a win for me.
Find the handcrafted fairy doors  from Sugar Bush Fairies on Etsy, which ship from Canada. 
Contributor Heather Dixon (heatherdixon.ca) is a writer, copywriter, runner, and big-time Judy Blume fan who hails from Canada. She spends most of her free time writing about parenting her three little girls on various sites like Pregnant Chicken and Huffington Post Parents.