I've never actually forgotten to send the invites out to one of my kids' birthdays, but I've definitely waited until the very last minute to plan their parties. The thing is: if your child's birthday happens to land during one of the crazy-busy times of the year (ahem, back-to-school) then their big day can sneak up on you. Before you know it, you have a party to plan in less than a week. And it needs to be as awesome as your kid is.
Well, I can assure you from experience, you don't need to transform your home into a magical fairy land or Minecraft maze to pull off a fun party. Because if your child is anything like mine, they'll be just as delighted with a few friends, some popsicles, and free time to just play.
But if you're looking for something a bit more organized and have only a few days to get it together, we've got you covered with a few of our favorite last-minute birthday party ideas.
Related: 5 tips for throwing an awesome kid's birthday party on a budget of under $50
1. Host an at-home movie night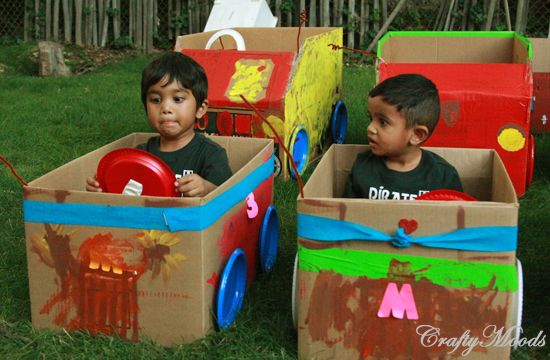 Of course, the simplest go-to in our playbook is the at-home movie theater night. Pop in their favorite flick or the newest release and you've got yourself a party.
You can also reuse some large cardboard boxes by letting the kids make DIY cars (like these we found at Crafty Moods) for a "drive-in movie" event.
We'd even set up a gourmet popcorn bar (like this one from Celebrations at Home) where the kids can add chocolate, candy corn, or any other favorite snack to their popcorn mix. It's the little things that make these parties special.
2. Go to a local sporting event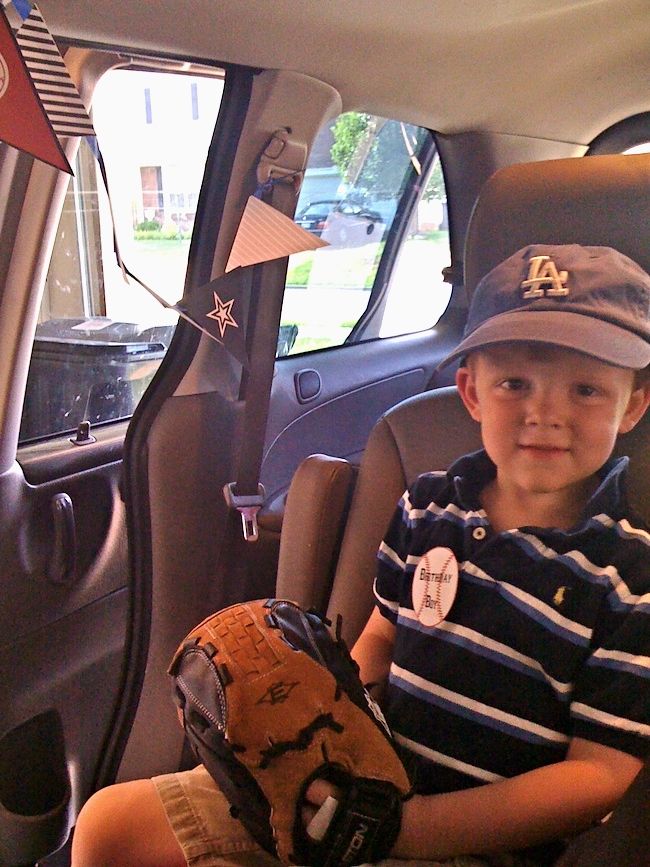 Get a small group of your kids' friends together, purchase some nosebleed seats, buy some fun snacks and have a blast at a local football, hockey, basketball game. Even if you don't have a pro team in town, you can take your birthday kid and some of their friends to watch a minor league or college team play.
You can have the kids decorate signs and posters to support the home team and see if the venue will add your child's name and a happy birthday message to the jumbotron.
Our BDTD tip: check with local businesses — like banks or grocery stores — to see if they have discount last-minute tickets for their customers; we did, and were able to take my son's friends on the cheap to a baseball game.
Related: 12 easy party planning tips, tricks and time-saving hacks. 
3. Find an outdoor group activity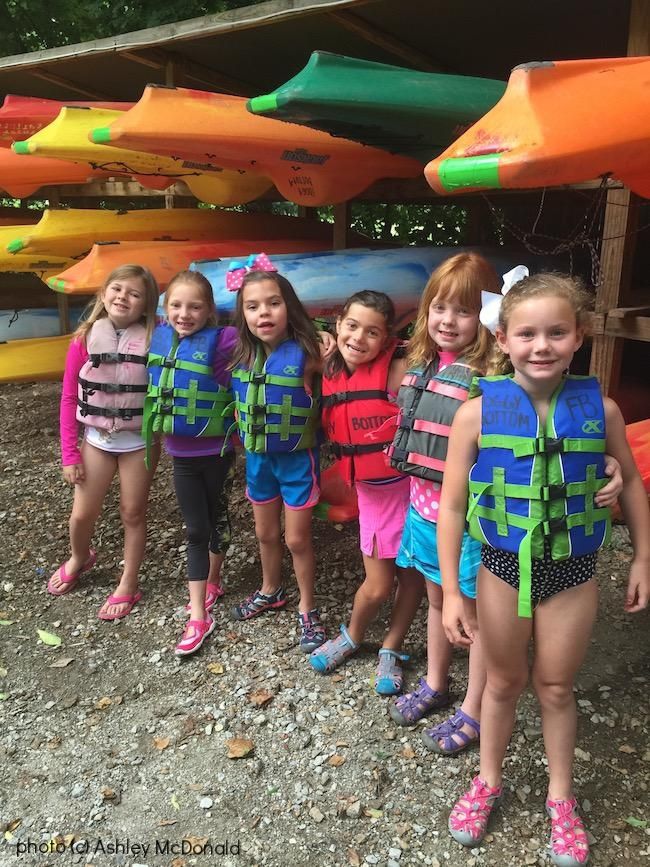 Ask everyone to meet at a local park or nature center to roam and play freely. Or, if your kids are old enough to handle a canoe trip, get out on the water. State parks with water access will often offer canoe rentals for under $10 each, and the lifevests should be included. Or, print out scavenger hunt lists and hit the trails for an active, adventure-filled party.
If you want to stay closer to home, consider doing a backyard party and set up tents for the kids to have a sleepover…outside. I did this with my son for his 10th birthday — kind of a right of passage — and the boys had so much fun outside in the dark. Alone(ish).
4. Dine out at an entertaining restaurant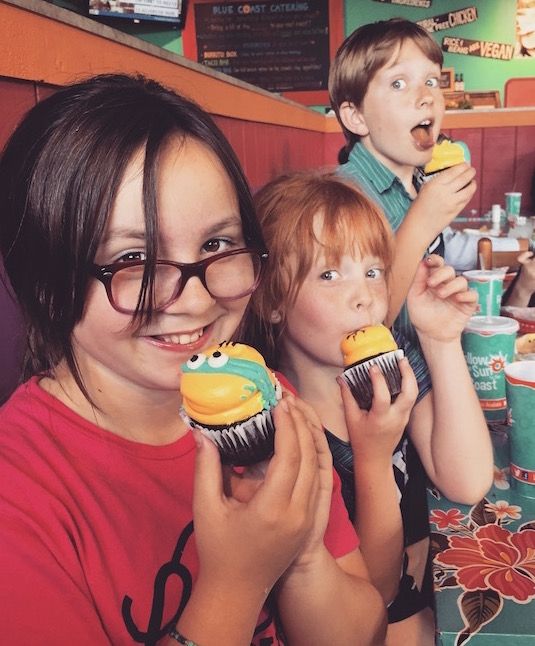 Make a last-minute reservation at a restaurant the kids love, or one they don't normally get to go to. My kids have been invited to Korean restaurant for karaoke and an exciting hibachi dinner show. We even went to a birthday party at a German restaurant with a fun polka band. And they raved about it for days afterward.
Start by figuring out what kind of cuisine your kid likes, then check the restaurant's menu to see if there's something the kids will like in your price range. If you're in a major city like NYC, Chicago, LA or DC, we'd recommend using a restaurant booking app like Reserve, where you can actually chat with someone local to find out the best place to book — then book it and pay for it all, right in the app. Fast and easy.
To have the best experience and most support from the restaurant, mention to them that this is a child's birthday party when you make the reservation and ask whether it's okay to bring in things like cupcakes or balloons. Springing a lively group of 10 kids on them isn't the best way to make your child's event awesome.
Related: 14 fun birthday traditions you can start with your child at any age
5. Try a new activity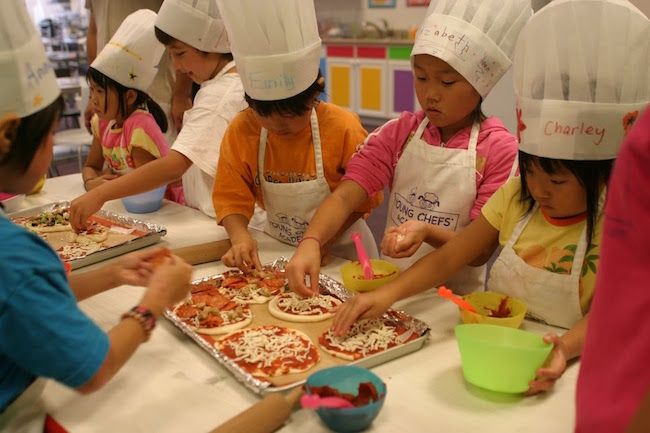 We've been to a million and a half gymnastics or trampoline park birthday parties, and I know those places book up way in advance. (Not to mention the price, oof!) But you can have a lot of fun booking a couple of lanes last-minute at a bowling alley, going ice skating, renting a batting cage, or going to the putt-putt course for a couple of hours.
Or, if physical activity isn't what you're looking for, you can book a cooking or art class for kids. We've even been to parties at a local music studio that let kids sing and record a song together. The key is just to get creative, think about what your child loves to do most, and invite a few friends along to join in the fun. Photo via Young Chefs Academy.