I'm a child of an immigrant. And so I jumped at the chance to put together a list of some of my favorite children's books about the immigrant experience.
I know first-hand just how difficult it is for someone to get to America for a better life and work toward citizenship, let alone having to leave their homeland, family members, and the only life they've known behind, sometimes forever.
With immigration a big topic in our country right now, our children are hearing about these issues too. They have so many questions, whether they're watching the news with you, discussing it in school or attending a protest in support of their immigrant and refugee neighbors and friends.
I know a lot of children are feeling sad, confused, and overwhelmed by the stories; I know that I sure am.
So as with so many topics, I thank goodness for books, which are powerful tools. They impart knowledge, and can offer comfort too, with stories like these about the immigrant experience — most from the point of view of other children.
While by no means is it a comprehensive list, it's our hope that you can find one that's right for your child, to help foster empathy, to inspire and motivate, and to bring us together through communication and understanding.
Related: 14 magnificent children's and YA books for HIspanic Heritage Month 
CMP is an rstyle and Amazon affiliate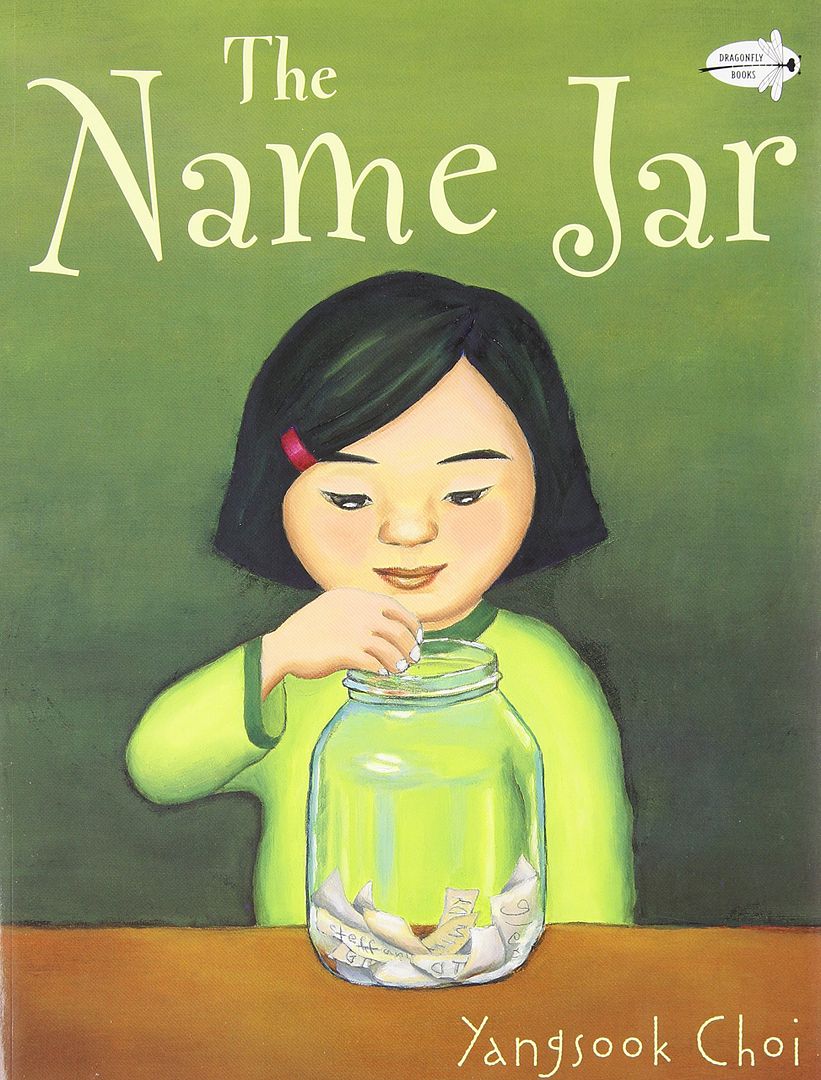 There are so many important lessons children will gain in this picture book for young readers from Korean-born author and artist, Yangsook Choi. It's the story of a little girl named Unhei who has just immigrated from Korea. In simple but captivating terms, the book relates her difficulties trying fitting in, especially with a name that the American kids can't pronounce — or even make fun of in school. When Unhei and her teacher decide to solicit suggestions from her classmates on a new American name, she learns that maybe she doesn't have to change who she is to be accepted. And her classmates learn an important lesson in empathy too.
Our editor Liz is a huge fan of this captivating picture book for young children, in part because it so perfectly captures a day in the life in a city like New York — where Liz happens to live, too. It's just an ordinary part of Madlenka's day to interact with her neighborhood's French baker, Indian news seller, Asian shopkeeper and the German lady who sits by her window. Her journey around the block is like a trip around the world, making this much celebrated book a great reminder of melting pot so many of us are privileged to be a part of, and how the contributions of many different cultures truly bring color and life to our communities. Kids in pre-k through about third grade will get lost, Waldo-style, in the remarkable illustrations.
Related: 10 outstanding children's books about activism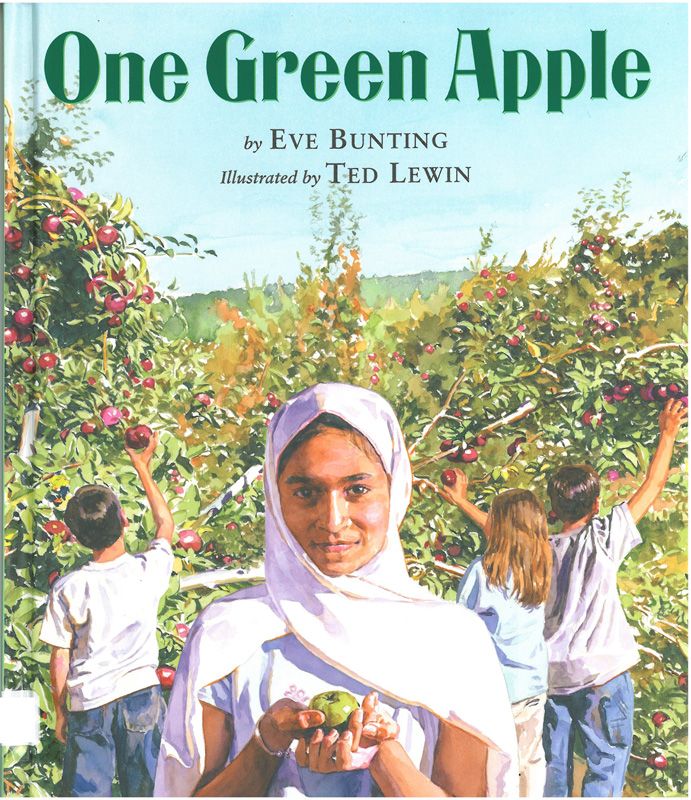 This lovely book, for grades 3–5, tells another story of a girl who feels like she doesn't fit in. This time it's Farah, a recent Muslim immigrant who doesn't speak English and dresses differently than her schoolmates. A class trip to an apple picking farm helps deliver the lesson that children from different countries and cultures are really more alike than they may have realized. And I love how it comes to life with Ted Lewin's gorgeous watercolor illustrations that both depict Farah's feelings of isolation, and later, her feelings of hope.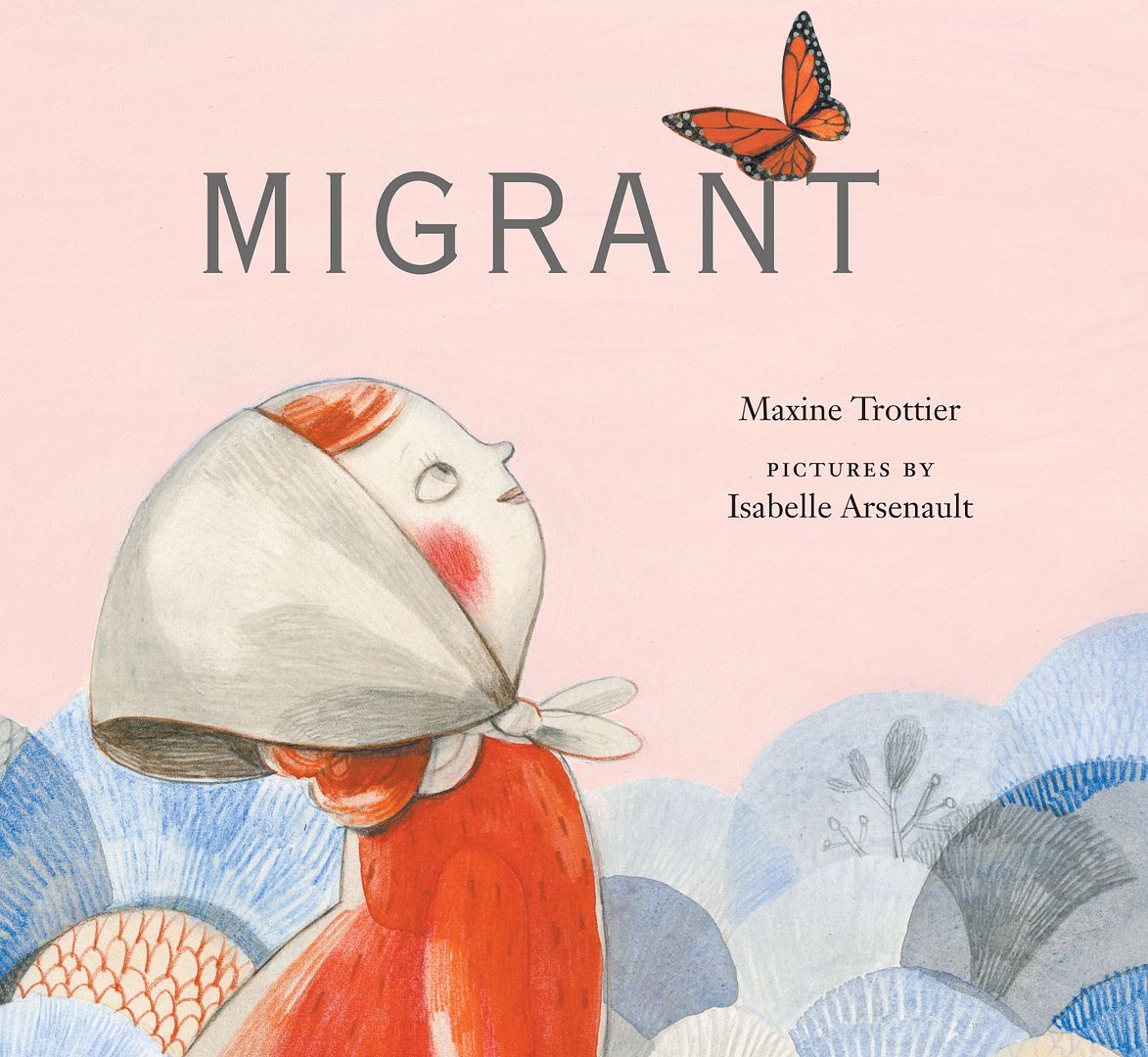 I really like this beautifully illustrated, poetic picture book (also shown at very top) featuring a child with a background we don't often see in books: she's a Mennonite from Mexico. Anna lives a migrant life with her family of farmers, and her story truly captures what it's like to feel like a stranger in a strange land, from a child's perspective. I think early grade readers from about 6-8 will find the metaphors in this book relatable, helping them easily empathize with that feeling of wanting to belong, whomever you are.
Related: The simple difference between Latino and Hispanic, in one clever cartoon
An excellent children's book about the immigrant experience for middle readers, A Long Pitch Home tells the story of Bilal, a 10-year-old boy from Pakistan whose father is sent to America to live with his aunt and uncle. The book explores his thoughts in a thoughtful and honest way, with a focus on what it feels like to leave your home, friends, and most importantly, family. When he does arrive, we see Bilal's efforts to assimilate by learning English in his ESL class and trying to fit in with his classmates, and the struggles that ensue.  Ultimately, Bilal is able to find some joy in learning to play baseball, which not the same as his beloved Cricket, but an activity that helps him bridge the gap, if only a bit. The imperfection of this solution is in part what makes Natalie Dias Lorenzi's books so special.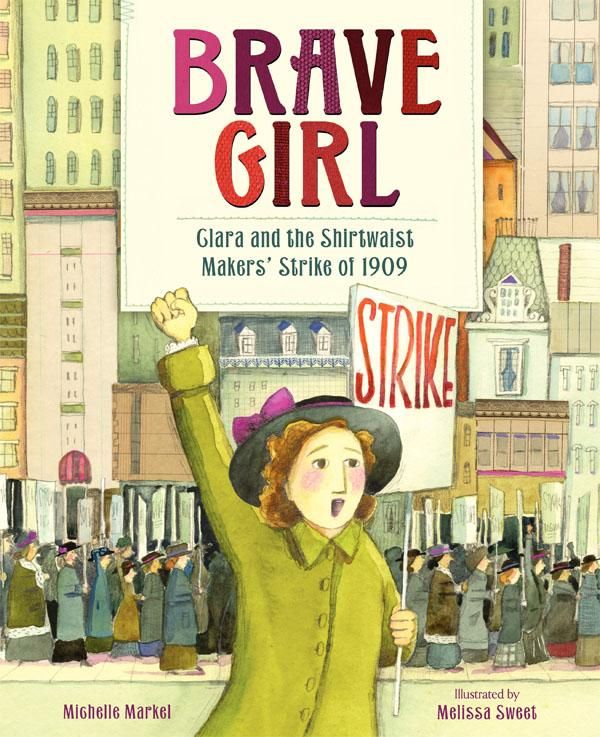 I love so many things about this true story of Clara Lemlich, the young Ukrainian immigrant who used her strength and perseverance to lead the largest strike of women workers in our country's history. It covers so many of the topics that remain strongly relevant still today including immigration, fair labor laws, and the fight for women's equality. It's an excellent way for children to understand how difficult life was for immigrants in America in the early 1900s, and the book gives parents a chance to open up a discussion about what has changed and what has not for American immigrants over the past century.
Related: The fabulous new book that teaches kids empathy while celebrating diversity.
This sensitive story of Amada, a young Mexican girl, details her family's journey from Mexico to Los Angeles, touchingly capturing her fears, hopes, and dreams through her own words. In her diary, she shares realistic concerns and worries about whether she really will have a better life in America. As with many of the heros of these children's books about immigration, Amada struggles with leaving her home behind — however her loving and tight-knit family help her realize she is stronger than she ever imagined. An excellent book for children in grades 2–5.
Created around the stunning stone artwork by Nizar Badr, this relatively new book is receiving so many accolades for its timely story about the Syrian refugee crisis, personalizing it through the story of a girl named Rama. She and her family are forced to flee civil war and walk on foot with their belongings with the hopes of finding safety and freedom in Europe.While the journey itself is difficult and filled with danger, there's a happy ending that will satisfy younger children. And because the family is depicted solely by figures comprised of faceless stones, the story has has a Waldorf-like style that a lot of parents will like for open-ended discussions about what the characters might be thinking or feeling.
Related: How to help the Syrian victims: A comprehensive list of 20+ outstanding organizations.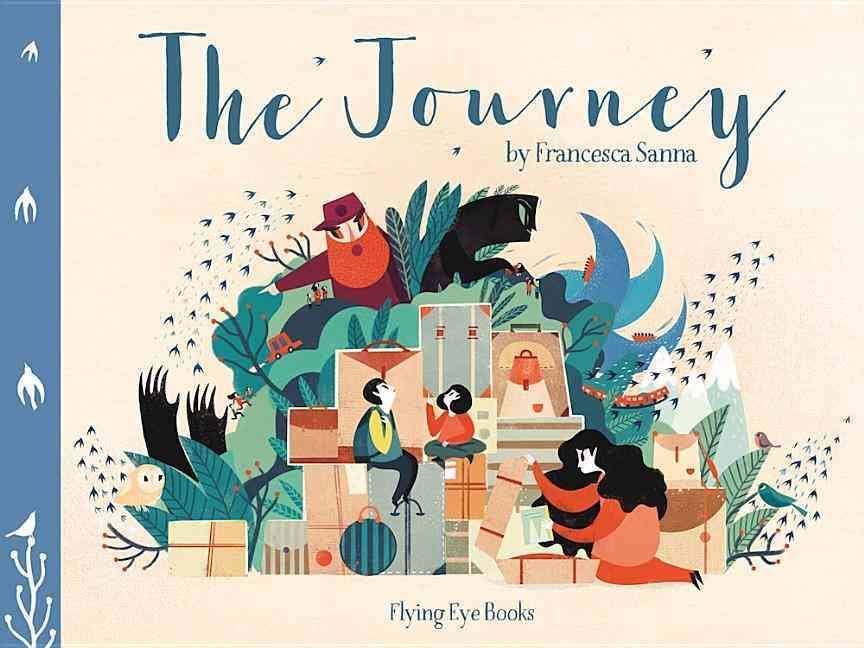 The Journey is a gut-wrenching, timely tale that we named among our 18 best children's books of 2016. It describes heartbreaking true stories the author collected about war and the refugee crisis, sharing them from a child's perspective and a mother's pain. Sanna's exquisite illustrations perfectly evoke just how agonizing the immigration process, and especially the refugee experience, can be, making this children's book about the immigrant experience a great way to help discuss tough issues with younger and middle-grade readers, and to help us describe how and why families like the ones depicted here need our understanding our help. Plus, we can never shy away from a book with a moral about kindness making all the difference in people's lives.
Do you have a favorite children's book about the immigrant experience? Please share in the comments!