Sometimes the sweetest Father's Day gifts don't come from a store, but come cobbled together with Scotch tape and glue sticks — like these awesomely creative DIY Father's Day cards kids can make for a special dad, grandpa or stepfather in their lives.
Of course we hope you've already  checked out all of our 2017 Father's Day Gift Guide recommendations. If not, there's still time to find something special for cool dads, practical dads, new dads, or or techy dads on your Father's Day list. But we're the first to say that any Father's Day gift will only be more special when it comes with a homemade card from the kids.
Perfect handwriting entirely optional.
At top: DIY Rocket Father's Day Card | Non-Toy Gifts
Related: 10 fantastic DIY Father's Day gifts that kids can make themselves.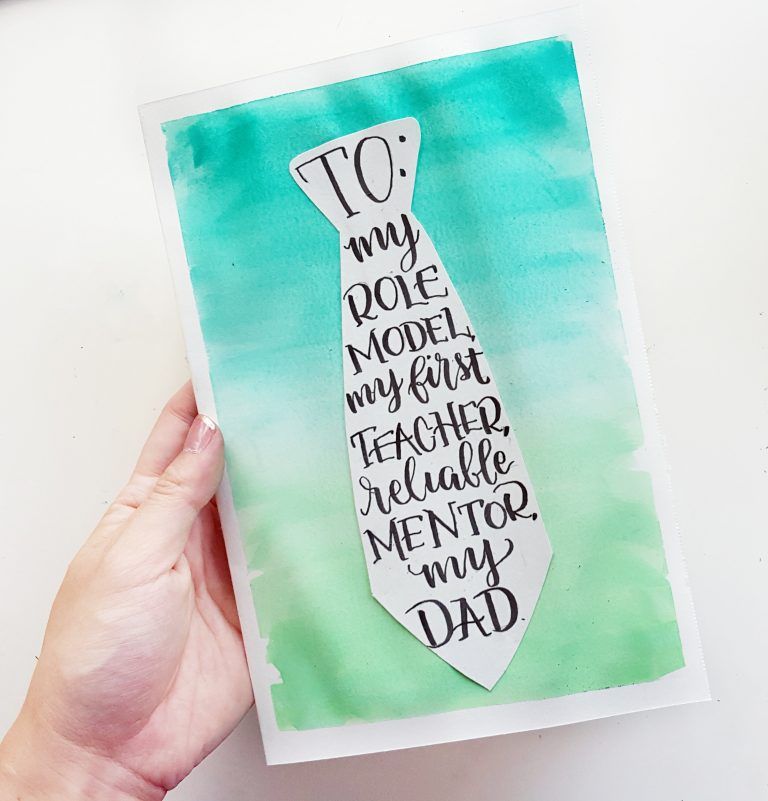 How can we not do one tie card for Father's Day? (Hey, ties are totally in again!) I think dads with a sentimental spot will love this adorable DIY Watercolor Father's Day Card at By Dawn Nicole. Let kids choose their own descriptors for a truly personalized gift, whether for a dad, grandpa, or stepfather. Click over for her tutorial and — yay! — free printable tie template. Thanks, Dawn!
We're all about great experience gifts for Dad, and this sweet Father's Day Spinner Card at Make and Takes proves you don't have to go too over-the-top with your gift ideas. Especially if they come from the mind of a little crafter who just wants to snuggle up on the couch or share a funny joke. So thoughtful!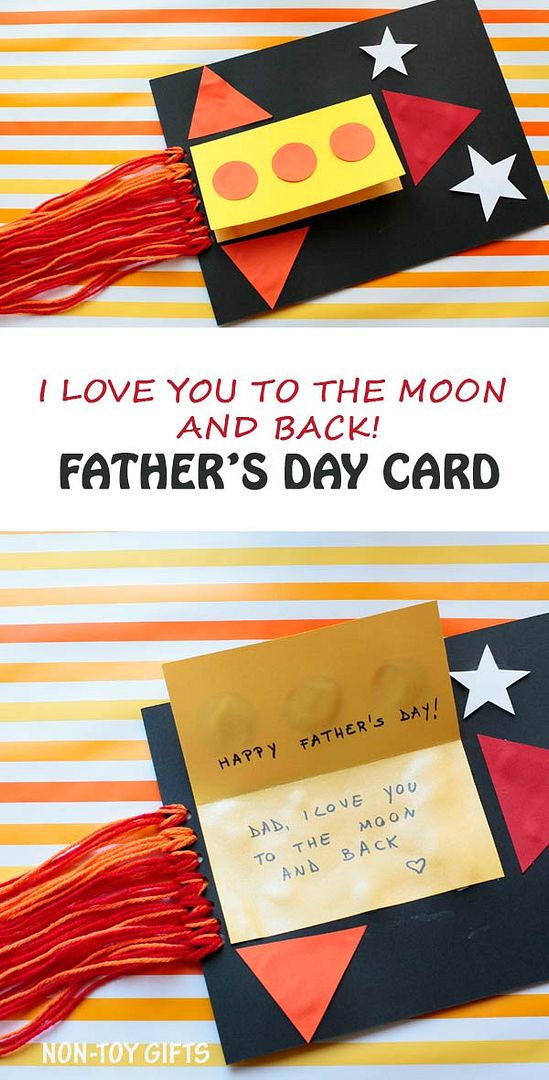 Wow, how great is the cool yarn blast-off tail on this DIY Rocket Father's Day Card that kids can make if they're kind of crafty. (Also shown at top) If your kids are younger, help them out because the result is totally worth it. Thanks to Stef at Non-Toy Gifts, you can nab a free template for this card, meaning it's not, you know, rocket science.
These aren't bad dad jokes! Well, okay they are. But we love bad dad jokes. You too? Then check out the free printable cutouts and Father's Day Cards over at Shari's Berries. Kids can borrow the ideas on the blog or get creative thinking up their own hilarious puns. Though it is kind of hard to beat "fungi," amirite?
Related: 24 wonderful DIY Father's Day gifts, crafts + printables to fill him with love.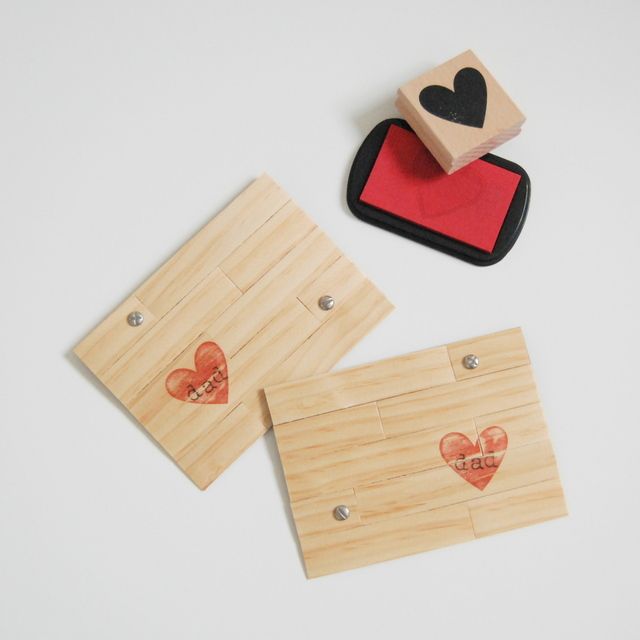 This Wood Veneer DIY Father's Day Card is best suited to older kids who know how to wield an X-Acto knife, but if they put in the time (or ask you for help) I think the gorgeous finished product will make the perfect Father's Day keepsake. Find the full instructions at North Story.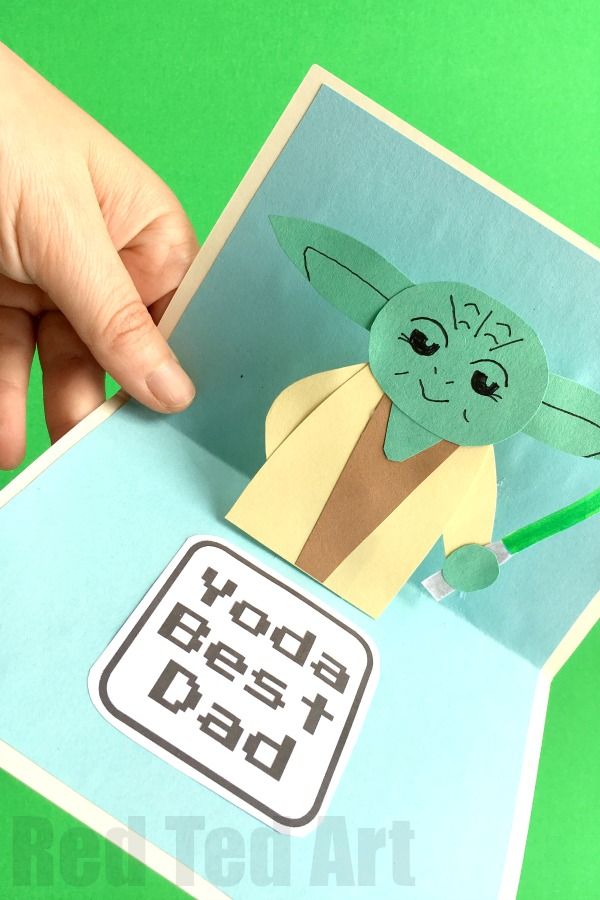 There's hardly a dad in the galaxy who wouldn't be excited for a cute DIY Star Wars card that the kids made themselves. So take some sage advice from the crafting Jedi masters at Red Ted Art and visit their Yoda Best Dad Father's Day Pop-Up Card tutorial on their site.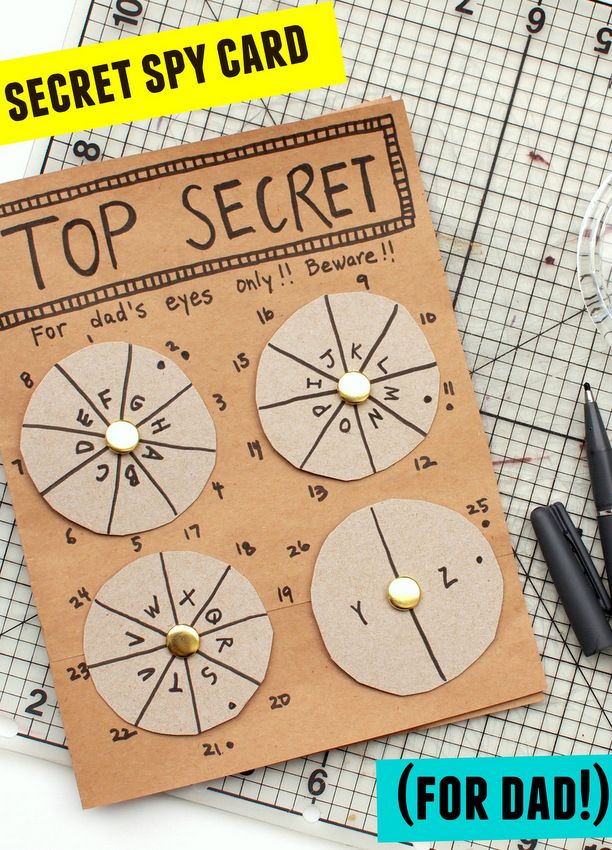 This Secret Spy DIY Father's Day Card requires a little more work than some of the others here for kids to make, but I imagine older kids will love putting it together. Besides, how cool is it that it brings together so many great skills: math, writing, and of course, super sleuthing. Check out the full tutorial at Pink Stripey Socks, then get your kids thinking about their secret messages to include for Dad.
Related: 10 truly cool personalized gifts for dad you can still order in time | Father's Day Gifts 2017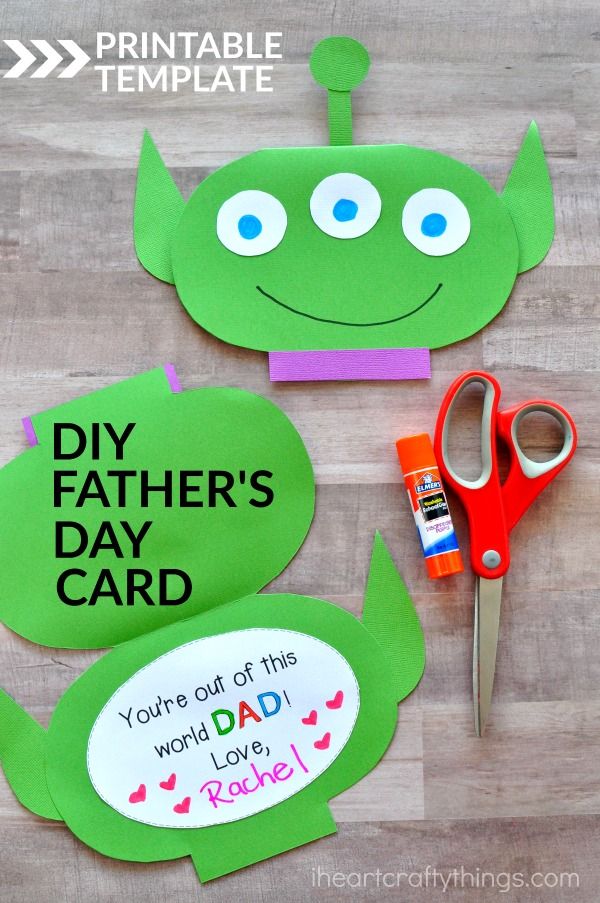 The littlest kids will love this out-of-this-world (ha) DIY Father's Day alien card that kids can make, thanks to the free printable from I Heart Crafty Things. Download, print, then let the kids get crafty to really make it their own.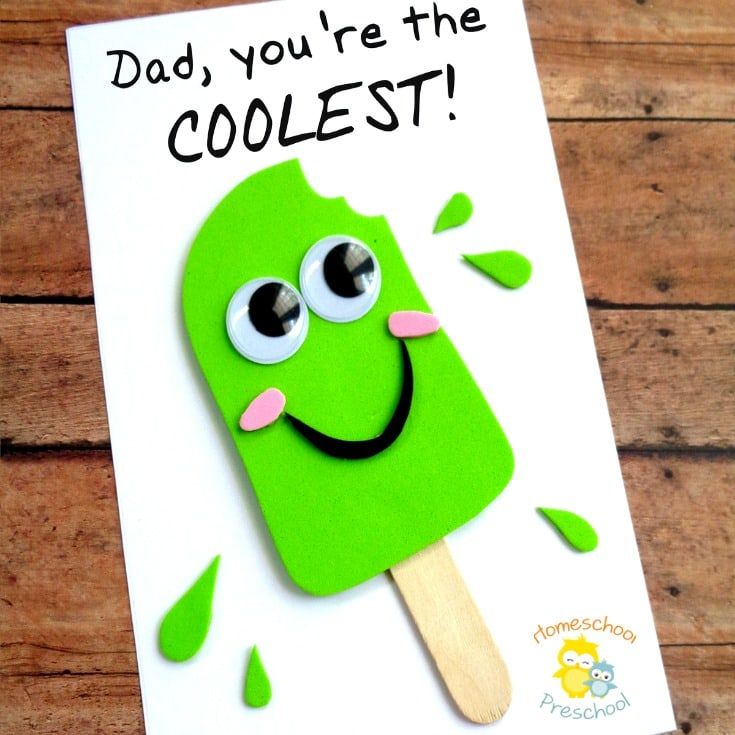 Thanks to Homeschool Preschool, this easy DIY Father's Day Card for preschoolers keeps it very simple for little crafters. Click over for a list of supplies, then find a volunteer to lick that popsicle stick clean before you use it. Hmmm…
Related: Great handmade craft gifts that kids can make themselves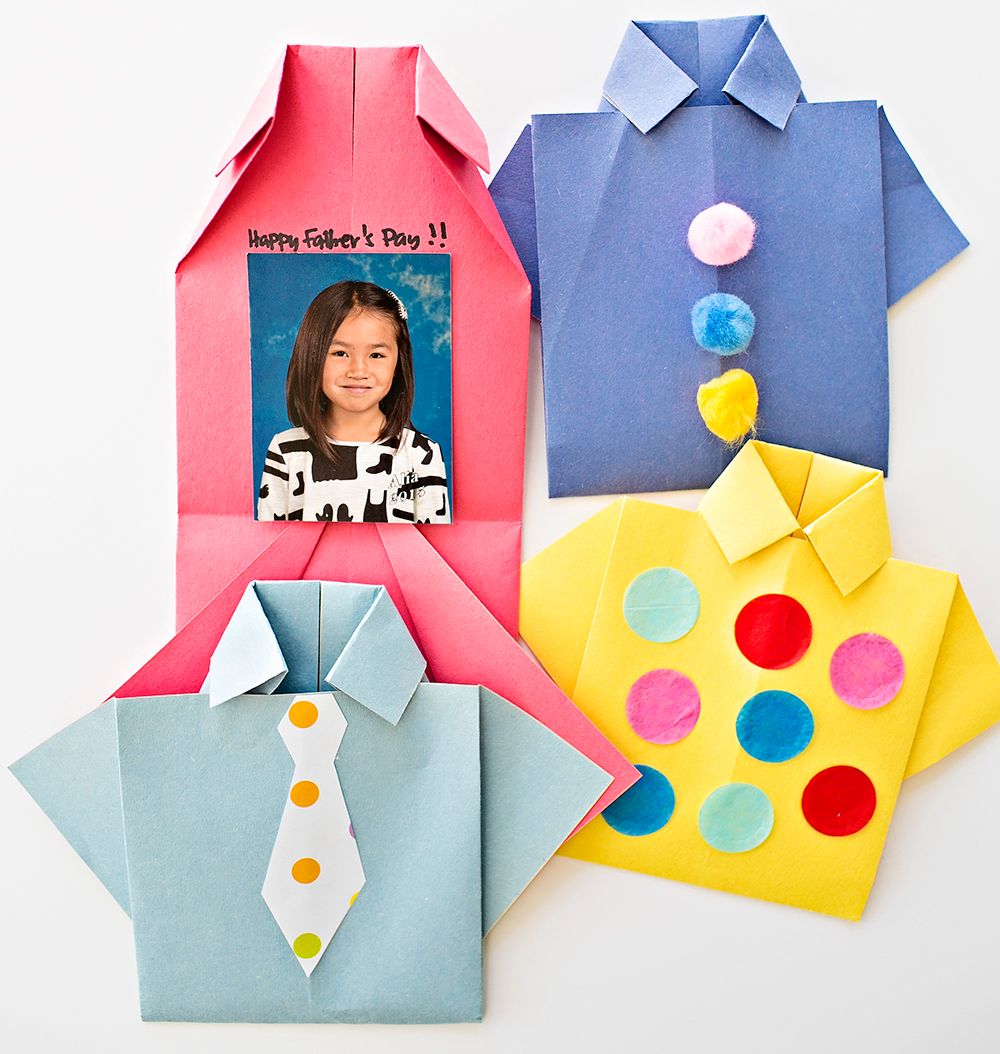 We featured this clever Origami Father's Day Shirt Card by Hello, Wonderful in our round-up of DIY Father's Day gifts, and I couldn't resist sharing it here as well. Button-down dress shirts have never looked so fun — and her instructions make these DIY Father's Day cards easier for kids to make than you might think. Even if they just do the decorating and you do the folding.
How much do I love this Father's Day Fry Box Card that kids can make with the tutorial from Handmade Charlotte? I know the only thing my own baby's dad would rather receive than a bucket full of fries is a bucket of compliments from his son. Well, when he's old enough to give them. Right now, he's not even old enough to share an order of fries. But as I keep hearing…it will come fast.