We've joked about how getting a mom an oil change gift card is probably not the best way to say, "thank you for raising me, you're the best!" And the same goes for Father's Day gifts, even if he is a practical sort of guy.  So next up in our 2017 Father's Day Gift Guide, we've tracked down some truly fantastic but still practical Father's Day gifts that are just as thoughtful as something more extravagant — if not more so. Because if you find the right one, it says that you really know him. And that's always the best kind of Father's Day gift.
CMP is an rstyle and Amazon affiliate

This is Ground Tech Dopp Kit ($169.00 – $279.00, This is Ground)
I've given this very dopp kit to a few of the men in my life and it is a big, big, big big hit. (That's four bigs right there.) Gorgeous way to stave off that tangle of tech cords in his satchel, backpack, briefcase or carry-on bag.
Hydrosleeve Hands-Free Hydration Armband ($34.99+, Amazon)
If he runs, bikes or hikes, I think this is an amazing and affordable Father's Day gift to help keep him hydrated and healthy without breaking stride.


Deluxe Roadside Emergency Kit ($99.99, Gent Supply Company)
We know it would sure make us feel better knowing each of our dads had one of these stashed in the trunk of the car, and we bet he'd feel the same way.
Related: 13 fantastic Father's Day gifts for the dad who loves camping
Annual subscription to CLEAR ($15/mo billed annually)
If he travels a lot to/from one of the 18 cities on the CLEAR list, he will be so grateful for a membership to fast-track him through security lines in five minutes or less. (After he fills out the form and gets approved, of course.) Even better: Kids under 18 are included free, so get one for all the adults in the family and make your vacations extra easy.
Photo: Matthew Smith for Unsplash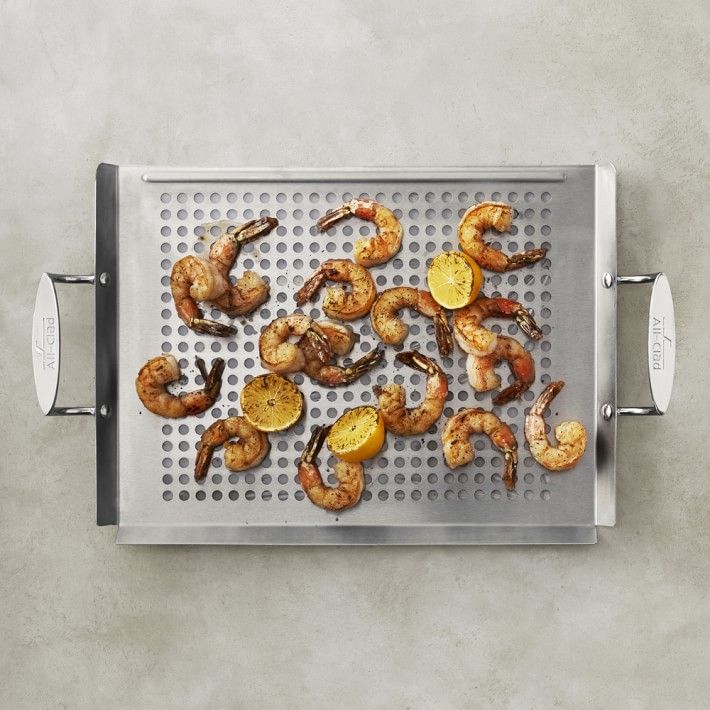 All-Clad Steel Outdoor Griddle ($79.95 on sale, Williams-Sonoma)
Yes, grilling can be a bit of a cliché but for good reason. If he's already set on the mitts, tools, and well, the grill itself, this awesome grill accessory is a fun but practical Father's Day gift from which you can all reap the benefits.
Related: 13 gourmet Father's Day gifts for the dad who loves to cook. Or just eat.
And 13 more gourmet Father's Day gift ideas, because you can never have too many.

Sodastream Power ($149, Williams-Sonoma)
You think men just like playing with fire? They love playing with water too, and the dads in my own life are huge fans of the Sodastream. (That final pschhhhhht sound is just so satisfying.)
A gift subscription to his favorite magazine (The New Yorker $59.99/yr)
Whatever he's into reading each week, it's a great idea to re-sub for him before he gets around to it himself. Plus, we love supporting great writing and journalism.
If he's more of a digital guy, definitely check out Texture, which gives you unlimited access to more than 200 magazines each month. (Also for a limited time, it looks like they're offering the first three months for just $10 — smart gift for a practical dad so he can see if he likes it before you commit to  year!)
A monthly sock subscription ($11/month and up, Sock Fancy)
Just because he's practical doesn't mean he has no style. Love the Sock Fancy gift subscriptions which let you send one, three, or six pairs of stylish socks to keep those toes cozy.
Related: Men's gifts so cool, they'll make all his friends jealous
Ring Video Doorbell Pro ($248, Amazon but keep an eye out for price drops)
Full disclosure: Ring was a recent sponsor, but ZOMG all of us are dying for one of these and we bet any dad would too. So great knowing he's keeping his family safe, whether or not he's home, and those mobile alerts to his phone are pretty awesome.
Leather Family Passport Cover ($45+ on sale, Portland Leather)
Whether you're saving up for a big family trip or already have one planned, this handmade passport case should get him excited. You can even have it personalized. Bonus: It's 50% off right now so hurry!
Related: 15 awesome travel tech gifts for the frequent flyer or weekend warrior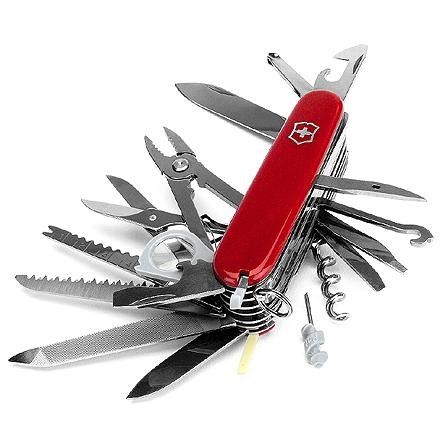 Swiss Army Champ Knife ($72.87, Amazon)
Every dad needs a good Swiss Army Knife. (And actually every mom too, but it's his turn this month.) This is the father of all Swiss Army Knives, making it a perfect practical Father's Day gift for handy dads — and for those of us who can't wait to borrow it.