With high school graduation time here, I've been getting so many questions from friends about appropriate high school graduation gift ideas that kids will actually want. So I've been asking around, and the answer is most often, "cash." Followed by "gift cards."
Particularly, "GrubHub gift cards."
Surprise!
Related: 6 fun, creative ways to give your graduate a cash gift
That said, not everyone wants to give cash (which is totally cool), and to be honest, a thoughtful $10 gift will go further than a crisp $10 bill.
While I'm admittedly focused on gifts for kids heading to college, lots of them are perfect for grads who are traveling, taking gap years, or heading straight to work or into the armed forces.
And remember when picking a perfect gift, it does help to know the grad's interests — are they going to study art? Business? Journalism? That should spur some ideas as well.
CMP is an rstyle affiliate
Amazon Prime Membership
($99, Amazon)
I think it's worth it for the free delivery alone, but giving often cash-poor kids access to free movies, music, and discounts like $10 off your first Amazon restaurant order is truly a gift that keeps on giving. To make it extra special, you can order it in a gift box, and include a small gift card with it.

A Jackery Portable Charger
($29.99, Amazon)

This list of practical tech gifts of all kinds should inspire great high school graduation gift ideas. I'd say, start with this Jackery Giant, which remains my favorite after testing many over the years. For under 30 bucks, it's a fabulous gift and every time they run out of juice on their phone or tablet, they will think of you saving the day.
Wall Art That Reminds Them of Home
($16+, Designs by Patterson)

If you've got a kid heading off to college, there are plenty of sweet art prints to remind them of home, but some can be a little…twee. Or even pushy, if it's coming from a parent. (Like, "Don't forget us! Come home, please!") Instead, think of art featuring their favorite home team, a local dance company, a cool restaurant they adore. It may even help them create some connections with fellow fans.
Related: Meaningful graduation jewelry gifts, all under $75
A Small Coffee Maker + A Yeti Rambler
(Cuisinart 4-Cup Coffeemaker $33.99; Yeti Rambler $29.99 and up, Amazon)
If the dorm allows small appliances like coffee makers (and often if they don't but of course we'd never tell you to break any rules), a first coffee maker is a fabulous high school graduation gift. This 4-cup Cuisinart model is compact, and well-reviewed, and a solid, reusable travel mug is a must, like Kristen's all-time favorite, Yeti. Kids are far more eco-conscious than we are and don't want to be tossing paper cups — even if it means washing stuff out in the dorm bathroom sink.
Tip: Want to make this an extra cool grad gift? Yeti offers dozens of collegiate logo ramblers. But no Boston U. Yeti? Disappointed.
A Great Bluetooth Speaker
(Bose Soundlink, $129 Nordstrom)
At just 5.5″ tall, this Bose speaker is the perfect size for a dorm room, can mount on a wall, and delivers powerful enough sound to fill the room with music from bands you've never heard of. It's also great for tossing (gently) into a bag for road trips or lunch outside on the quad.
If you're not up for a splurge but like the idea, check out this fun Heydey portable round speaker with loop for attaching to a backpack or setting on a nightstand. It's just $10 at Target.
Fun Adult Card Games
(Badmoji $13.99 at Amazon, Ridiculous Expositions $18.99, Amazon)
If you're the cool mom, cool friend, or cool aunt or uncle, and you want a gift that won't go unused, Cards Against Humanity deck is a good bet. But there are so many other cool "adult" games out there now to help your grad bond with their new friends. Badmoji from game makers Grey Matters is a new one that's super fun, almost like charades but using emojis instead of bad acting skills. Ridiculous Expositions is particularly silly, forcing you to identify phrases based similar sounding word combos like "That Swat Cheese Head." (I won't tell you the answer.)
Personalized Pet Pillow
($52 and up including pillow, Draw Your Portrait)
Sometimes, the hardest part about going away from home for the first time is leaving behind a beloved pet. (No offense, parents and siblings.) This handmade, totally custom pillow of a pet is a lovely reminder of home.
A membership to Apple News Plus (Formerly Texture)
$9.99/month with first month free.
We need more news readers in the world, that much I know. And for years, one of our favorite subscription gift recommendations has been Texture, the read-all-you-can digital magazine subscription service. Now it's become Apple News Plus, meaning iOS fans have access to more than 300 newspapers and magazines, all with the seamless functionality of Apple News. Because guaranteed, your college student is going to have to do a lot more newspaper research now.
(PS it's part of Family Sharing, meaning if you're a parent or sibling, you get to use it too.)
A Coffee Bean Subscription
($60/3 months, Mistobox)

If your grad is a coffee drinker — and already have that coffee maker —  it's a treat to have decent beans delivered to save them a few bucks on Sbux each month. If they're not a coffee drinker — well, they will probably turn into one.
One Really Amazing Suitcase
(Tumi V3 Worldwide Trip Packing Case $555 on sale, Tumi)

With more travel in their future, from holiday trips home to holiday trips away (sniff, without you), a solid suitcase that will hold up for years is a perfect gift for a kid who probably does't already own one. A set of two Tumi bags was my college graduation gift from my dad, and I still have them! So while yes, there are cheaper ones, this is a special gift worth the investment if it's in your budget.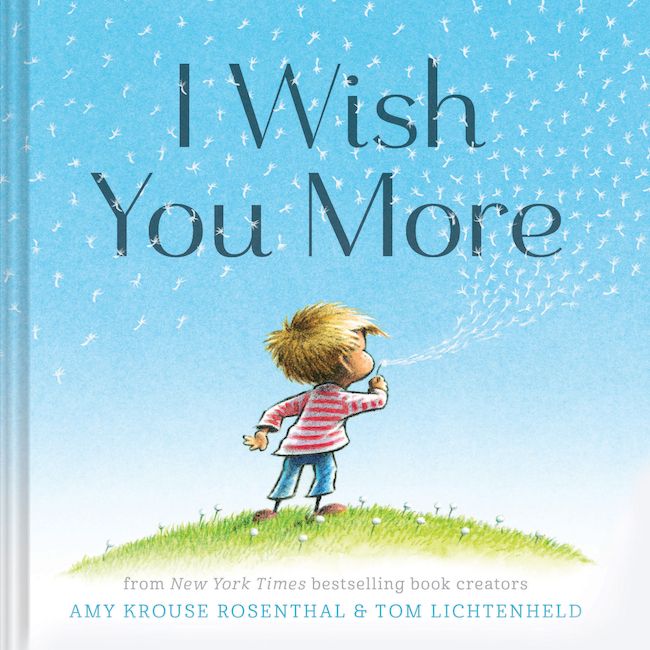 An Inspiring Book
(I Wish You More by Amy Krouse Rosenthal and Tom Lichtenheld, $8.99, Amazon)

We put together a nice list of picture books for graduation gifts beyond "Oh the Places You'll Go" and it's filled with inspiration. For high school grads, I think that "I wish you more"  is wonderful for any gender. We described it as "perfectly sentimental but not too sappy." Be sure to inscribe the opening page with your own wishes, of course.
A Nice Laptop Backpack
(Kaya Faux Leather Laptop Backpack $89, Nordstrom)
If your high school graduate wasn't carrying a laptop around every day before, they probably will be now. Time to ditch the shoulder-torturing messenger bags for something more sensible — but still stylish. Love this one so much, I may get it for myself! If I can pick from among the 5 colors.
Related: Stylish laptop backpacks your teens will actually want to carry
Apple AirPods
($159, Apple Store)

Sure, there are more affordable Bluetooth headphones. But come on — they're AirPods! And hey, you only graduate high school once.
A Personalized Leather Journal
($38 and up personalized, Portland Leather Goods)
Are you shopping for a graduation gift for a writer, a traveler, a serial entrepreneur, or a journaler? This is the perfect gift for kids who aren't averse to writing with an actual pen on actual paper.
Rapid Ramen Cooker
($5.99/ea or $9.99 for 2, Amazon)
Like they won't be using this every single day.
Top image: Gillian Callison via Pixabay