Notice
: Undefined variable: sub_menu_style in
/home/coolmompicks/coolmompicks.com/wp-content/plugins/shortcode-menu/shortcode-menu.php
on line
192
Notice
: Undefined variable: submenu_anchor_color_style in
/home/coolmompicks/coolmompicks.com/wp-content/plugins/shortcode-menu/shortcode-menu.php
on line
195
Notice
: Undefined variable: submenu_anchor_hover_color_style in
/home/coolmompicks/coolmompicks.com/wp-content/plugins/shortcode-menu/shortcode-menu.php
on line
196
As moms, we'll always be the first to tell you that it's the thought that counts with Mother's Day gifts, especially when it comes to those treasures from our kids. Which is why homemade gifts for Mother's Day are always so special. If you're looking for some cool DIY gifts that you want to help a kid do (so…DIYWALH Gifts? Do it yourself with a little help?) we have some really great ideas that should make any mother, stepmother, grandmother, or godmother absolutely delighted.
For more ideas, don't miss our 2016 Mother's Day Gift Guide and Gifts for moms category for the latest picks. 
Even when they cost nothing at all…but time and love.
(Too sappy? Eh, we get to be sappy on Mother's Day.)
Other Mother's Day Gift Guide categories:
The coolest keepsake jewelry for Mother's Day
Special first Mother's Day gift ideas for new moms
The coolest personalized Mother's Day gifts
Cool Mother's Day gifts for Grandmas
27 Mother's Day gifts under $25
12 sweet homemade food gifts for Mother's Day
Gifts for stepmothers and other motherish people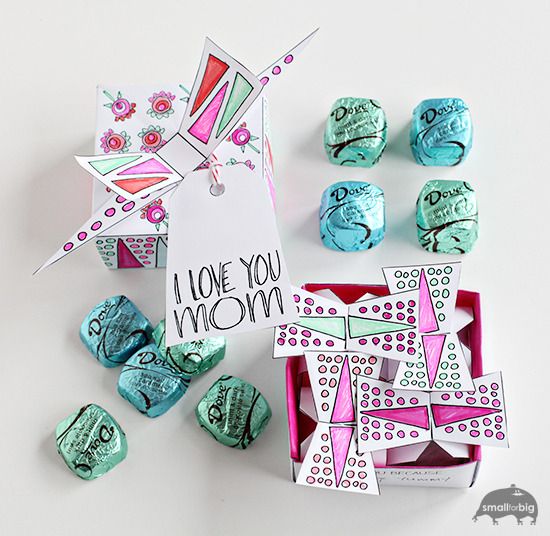 Free Printable DIY Mother's Day Treat Boxes (free printable, Small for Big)
We're a big believer in giving sweet treats for Mother's Day (yes that's a hint) whether they're gourmet chocolates or something we crave from the supermarket. What's even sweeter is these adorable, free printable treat boxes from Small for Big that are perfect for put tiny treats. Kids of any age can color in the geometric shapes before folding the small and large boxes into position — just be sure they don't eat all those kisses or Champagne truffles themselves!
Homemade Tea Towels for Mother's Day (tutorial, Setting for Four)
Clearly we love keepsake Mother's Day gifts made from children's artwork like this special keepsake tea towel. We found a two-pack of tea towels at Amazon for just $6.99. Then, all you need is a steady hand, though we're sure that any errant scribbles will be forgiven by the happy recipient.
Related: 15 of our very favorite personalized gifts for mom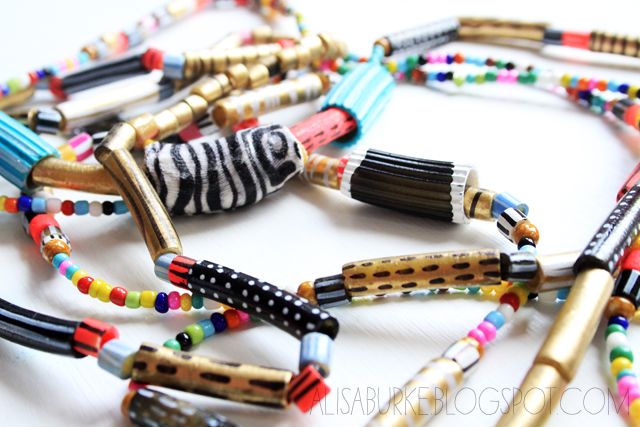 Homemade Painted Noodle Beads Necklace (tutorial, Alisa Burke)
We may have poked fun at macaroni necklaces in the not so distant past, but after seeing Alisa Burke's sophisticated spin on this craft idea, we're eating our words. Well, figuratively. This is a terrific crafting project for older kids and teens with an artistic flair and the maturity to deal with permanent paints and markers. Check out all of Alisa's photos for lots of clever ideas and inspiration.
Homemade Happy Face Painted Pots (tutorial, Classic-Play)
It may not be the "whoa, I've never heard of that before" gift, but we admit we're suckers for homemade, hand-painted planters from our kids which are always put to good use. Of course you can always hand the kids paints and let them go to town with brushes, sponges, even handprints. But we are pretty taken by these sweet happy faces that will have us smiling back all day long. In fact, the more imperfect the faces, the more we think we'd like them. But if you want yours to come out just so, there are terrific tips at the site.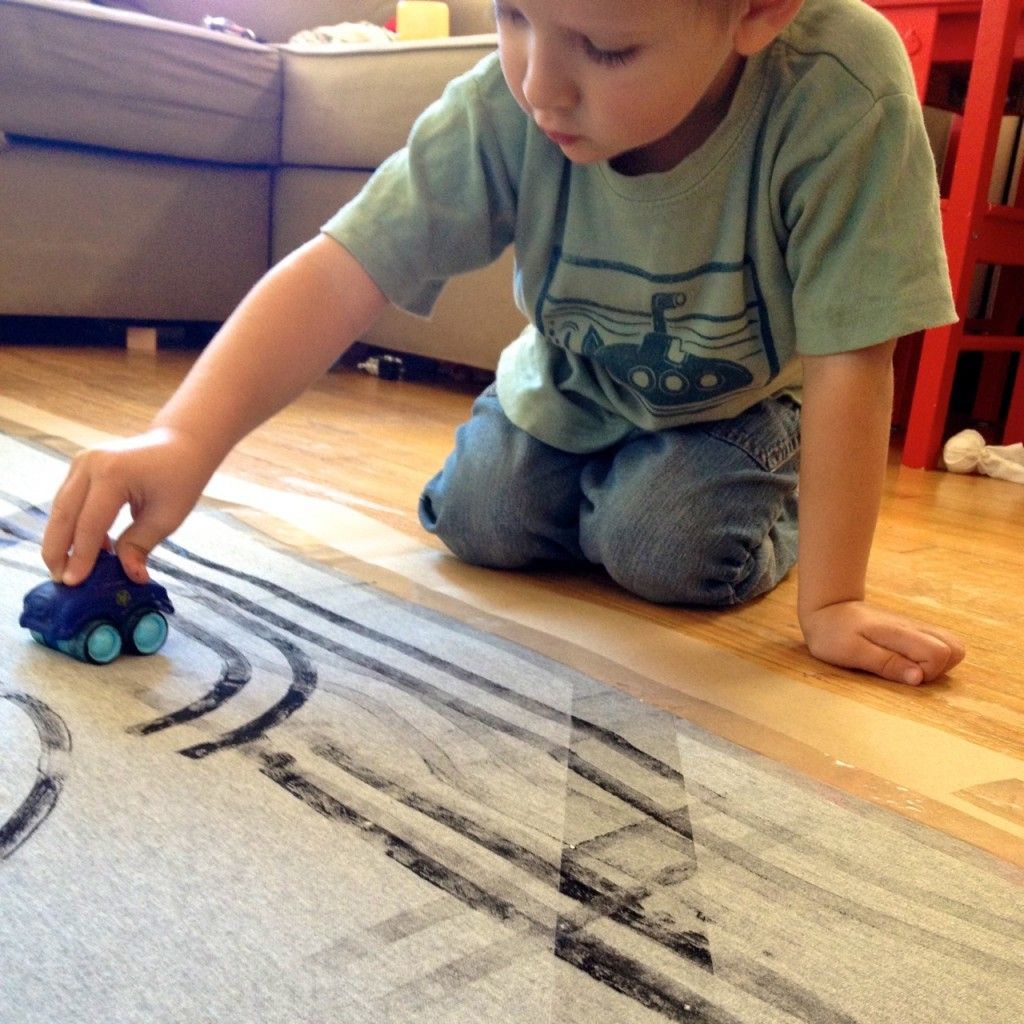 Homemade Abstract Painted Scarf for Mother's Day (tutorial, Crafting Connections)
What car-loving kid wouldn't love turning a piece of fabric and some paints into a one-of-a-kind abstract painted scarf? The tutorial at Crafting Connections gives you all the details on how make sure yours comes out awesome. We have a feeling our kids will have enough gas to drive over quite a few scarves, so this is an especially smart homemade Mother's Day gift to look into if you need more than one.
Related: 6 easy Mother's Day brunch recipes the kids can make. . . with someone else's help
Homemade Marbled Bookmarks (tutorial, Classic-Play by Carla Wiking of Small + Friendly)
The second you tell your kids that there's shaving cream involved to make this homemade gift, they'll be all over it. Carla's step-by-step instructions and photos are simple and clear, and we can't believe how awesome the result is! Of course you might want to enclose it in a wonderful book for mom to make it even more special — and give her a few hours to herself to read it. Now that's what we call a gift.
Homemade Mother's Day Rock Portrait (tutorial and free printable, Mer Mag)
Based on the premise that all moms are rock stars (were you thinking pet rocks?) this creative idea puts that notion to work in a fun way. We'd love to see how our kids paint their rocks to look like us. And the free printable gift tag at Mer Mag ties it all together to make it so gift-worthy.
Related: 9 gorgeous homemade food gifts for Mother's Day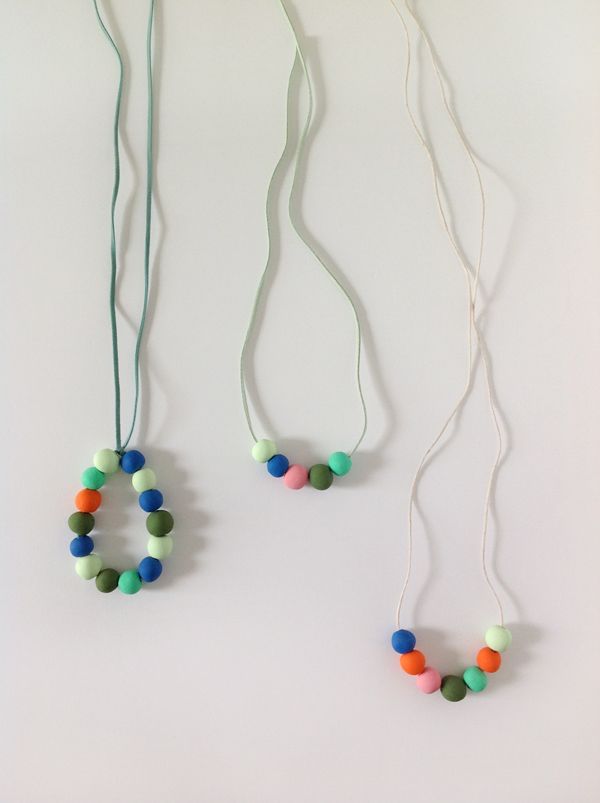 Homemade Polymer Clay Bead Necklaces (tutorial, Tuts+)
We loved Tuts+ polymer clay beads when we discovered the green-hued versions around St. Patrick's Day, but they look just as pretty in multi-colors that are perfect for Mother's Day. Our grade school kids would enjoy carefully rolling out beads and stringing them onto cord or twine for a casual jewelry gift that will look great this spring.
Related: Mother's Day jewelry ideas that glitter and give back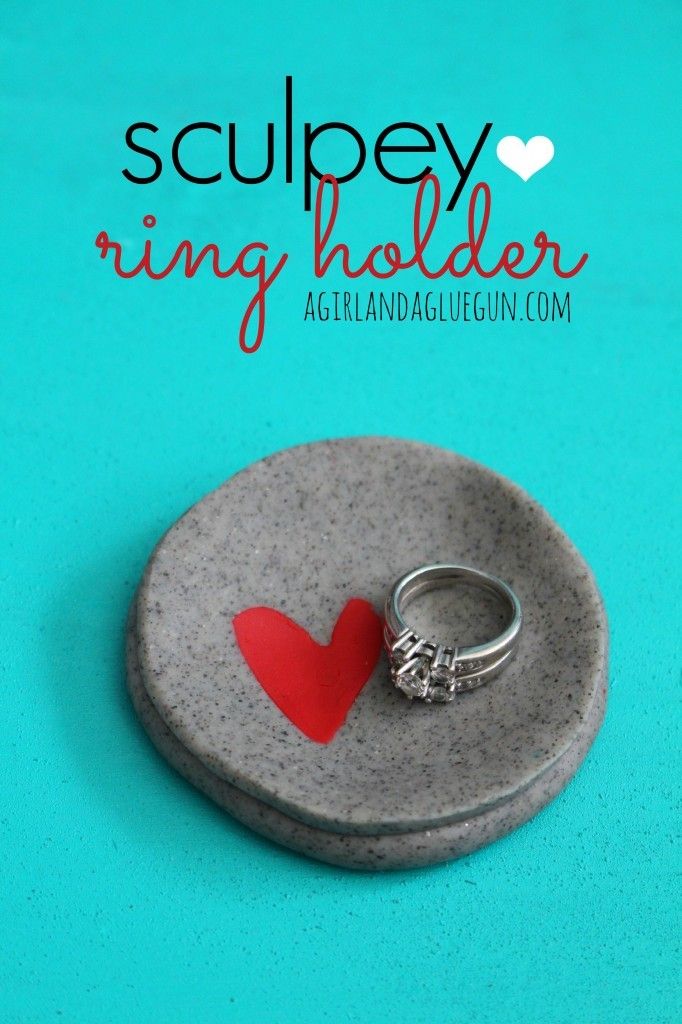 Homemade Sculpey Ring Holder for Mother's Day (tutorial, A Girl and a Glue Gun)
If you get a hold of some Sculpey clay (about $10 for 12 oz. on Amazon) we love the idea of making your own pretty ring holder. Putting the heart into the center of the dish isn't as hard as it looks if you follow the straightforward tutorial from A Girl and a Glue Gun. And the finished product really is beautiful.
Related: 7 handmade gifts for mom made from clay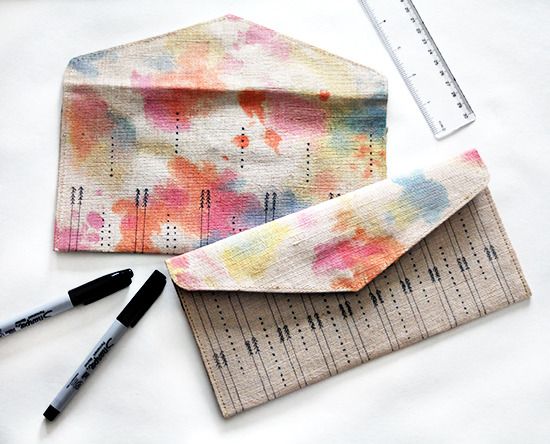 Homemade Watercolor Clutch (tutorial, Small for Big)
Here's a homemade Mother's Day gift that even the youngest kids can help with: Give a natural clutch a pretty dose of color with some watercolor splotches painted onto the fabric. Mari's tutorial also explains how to get those lines and dots onto the clutch for a little design punch, but any decorations at all will be special.
Homemade Soft Heart Necklace (tutorial and free template, The Purl Bee)
If you have an older child who's handy at sewing like some of our tweens are, or if you're willing to lend a hand, we are so taken with these soft heart necklaces made from pretty Liberty of London fabrics. Of course any fabrics at all will do; just print out the free template and check out the simple instructions. They even sell everything you need right from the shop. This is one Mother's Day gift that's perfect for any mom at any age — we'd even hang ours on the wall by our bedside when not wearing it.
Related: Marvelous Mimosas for a Mother's Day brunch
Homemade Sharpie and Drip Painting Art (tutorial, Mama Papa Bubba)
Inspired by the Barney Saltzberg book, Beautiful Oops, which we love too, crafty mom Jen devised this wonderful art project. Check out how she turned the premise of paint drips and spills into something such a beautiful keepsake that her younger daughter made with a little supervision, and just a little Sharpie help. We think this would be a really great Mother's Day gift in a special frame.