Notice
: Undefined variable: sub_menu_style in
/home/coolmompicks/coolmompicks.com/wp-content/plugins/shortcode-menu/shortcode-menu.php
on line
192
Notice
: Undefined variable: submenu_anchor_color_style in
/home/coolmompicks/coolmompicks.com/wp-content/plugins/shortcode-menu/shortcode-menu.php
on line
195
Notice
: Undefined variable: submenu_anchor_hover_color_style in
/home/coolmompicks/coolmompicks.com/wp-content/plugins/shortcode-menu/shortcode-menu.php
on line
196
We love all kinds of DIY gifts for moms on Mother's Day but one of our favorite is of course, homemade food gifts. It's a great opportunity to try out a new recipe you've been wanting to make, to put some of those fresh spring fruits and herbs to work, or just an excuse to make fudge and lick the bowl. (Who, us?) We hope you like these sweet homemade food gift ideas for Mother's Day that range from easy to maybe a wee bit less easy and even some the kids could definitely help out with. But all of them are lovely and all of them a bit indulgent. That's what Mother's Day is for.
For more ideas, don't miss our 2016 Mother's Day Gift Guide and Gifts for moms category for the latest picks. 
And hey, if this is for a mom who's ever cooked for you, baked for you, or otherwise nourished you in any way, we think feeding her right back is just laden with sentimental meaning.
All picks in our gift guide have been editorial chosen by our team; there is no compensation in exchange for recommendations. CMP is an Amazon and rstyle affiliate.
Other Mother's Day Gift Guide categories:
The coolest keepsake jewelry for Mother's Day
12 ideas for cool homemade Mother's Day gifts from the kids
Special first Mother's Day gift ideas for new moms
The coolest personalized Mother's Day gifts
Cool Mother's Day gifts for Grandmas
27 Mother's Day gifts under $25
Gifts for stepmothers and other motherish people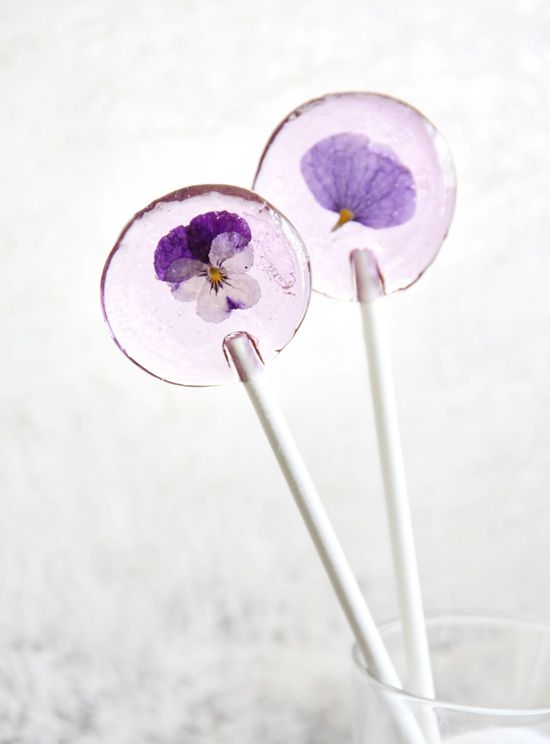 Homemade Spring Flower Lollipops (Recipe, Sprinkle Bakes)
This is about the prettiest thing we've ever seen and it doesn't look ridiculously hard, provided you get a hold of an inexpensive hard candy lollipop mold, And of course have access to some pretty flower petals or herbs. Ideally they're organic and pesticide free, or from your own garden so you know they're edible. That's kind of key.
Related:8 gorgeous homemade food gifts for Mother's Day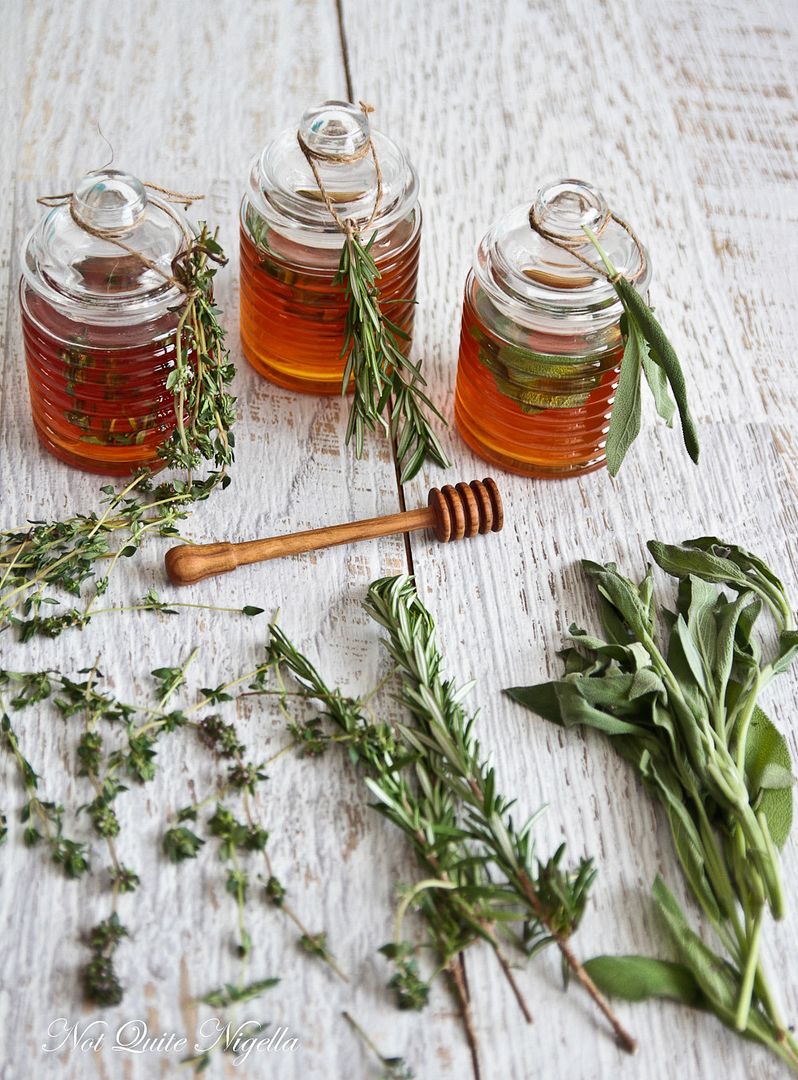 Homemade Herb Infused Honeys: (Recipe, Not Quite Nigella)
Rosemary, Lemon-Thyme and Sage are all perfect flavors for infused honey. And what a great way to use the bounty of herbs starting to come in! Just start with a good raw honey and make them quickly — ideally you want them to steep for three weeks.
Related: Mother's Day jewelry ideas that glitter and give back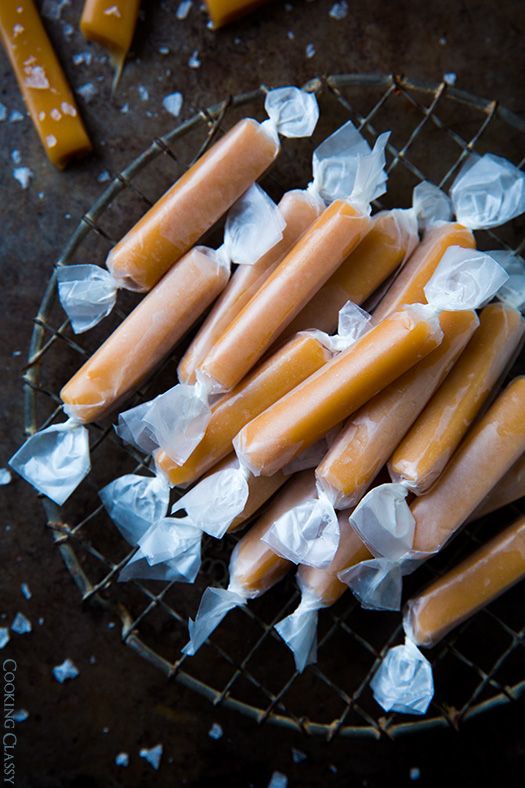 Homemade Microwave Caramels (Recipe, Cooking Classy)
This recipe is so easy (yay, science ovens!) and yields about 40 candies which is enough to fill up a pretty box or basket. Click over for Jaclyn's recipe passed down by her own mother-in-law, and some really excellent tips.
Related: 8 more stunning homemade food gifts for Mother's Day
Homemade Dulce de Leche (Recipe, Catherine Lamb for Food52)
As long as we've got caramel on the brain, here's one of our favorite variations. This recipe comes with a warning that it can be wildly addictive. Considering how easy it is to make, that could be a problem – just a few basic ingredients including one vanilla bean. Mmmm. Pop it in one of these French glass canning jars from Le Parfait, add a handmade note and you're set.
Related: 9 gorgeous homemade food gifts for Mother's Day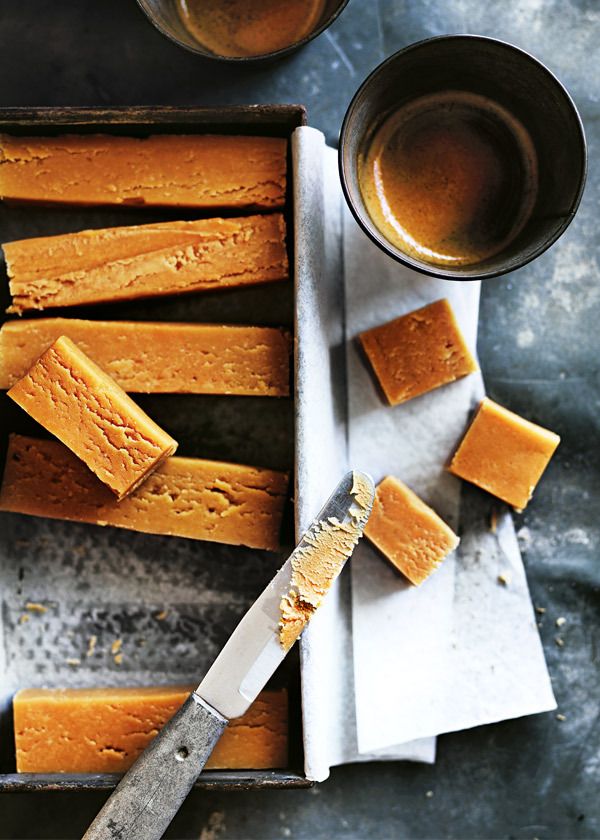 Homemade Peanut Butter Fudge (Recipe, Donna Hay)
There is probably no bad kind of fudge in the world — unless you're talking about those shops that ridiculously overdo it with Oreos plus pretzels plus caramel then top it in sprinkles and M&Ms. Blech, way to ruin something so elegantly perfect. There are tons of recipes for fudge out there, but if you have memories of mom's peanut butter sandwiches, this is a fun way to pay it back.
Related: Marvelous Mimosas for a Mother's Day brunch
Painted Heart Sugar Cookies (Recipe, Minted Blog)
Valentines food gifts can also make for terrific Mother's Day food gifts, and we really love these painted heart sugar cookies we found earlier this year on the Minted blog that are so easy, even the kids can help out.
Related: The best food subscription boxes that make fabulous last minute gifts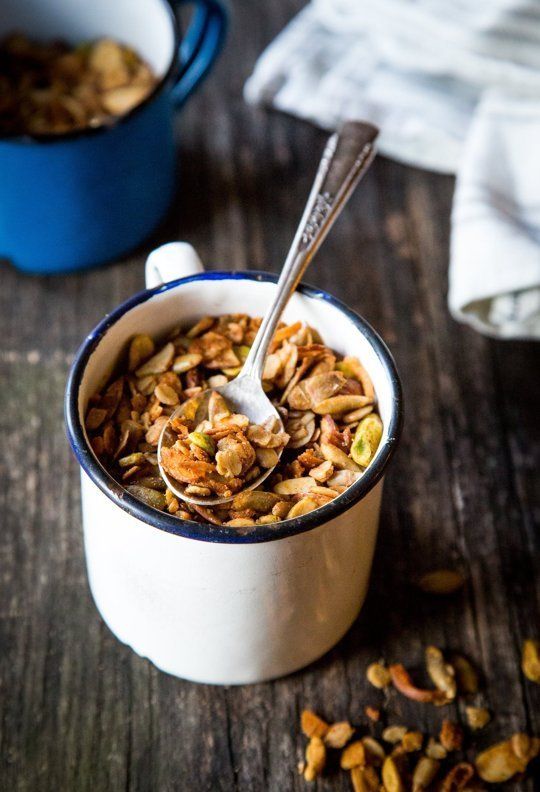 Homemade Cardamom Spiced Granola with Tahini (Recipe, the Kitchn)
If she's more adventurous and maybe not as big on super-sweet sweets, check out this homemade granola recipe with a warm, earthy, exotic flavor. It's a great little gift, or hey, just make it for Mother's Day breakfast in bed.
Related: 15 of our very favorite personalized gifts for mom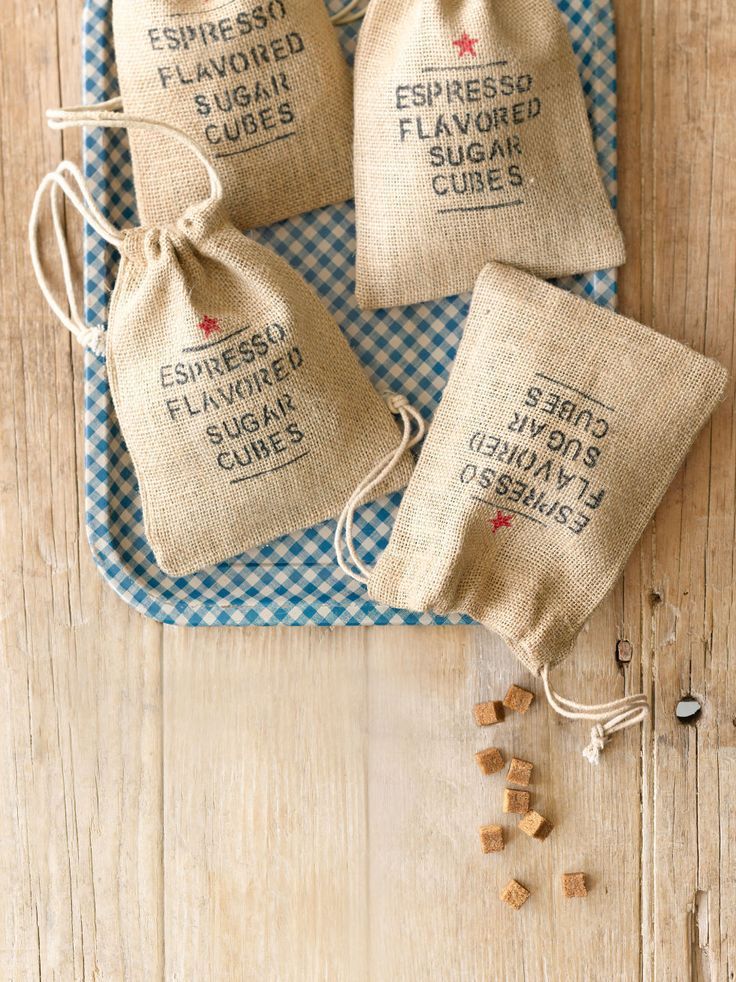 Homemade Espresso Sugar Cubes (Recipe, Country Living)
If she's a coffee drinker, we're in love with this clever idea for espresso flavored sugar cubes. It really is such an easy recipe, but know that you need a little bit of meringue powder and a silicone mini ice cube tray. You can find both at our affiliate Amazon (yay Prime ship!) or at any gourmet or baking supply store near you.
Related: 6 easy Mother's Day brunch recipes the kids can make. . . with someone else's help
Homemade Gourmet Flavored Sugars (Recipe, a Spicy Perspective)
Wow, this is such a clever idea: Flavored sugars, intead of flavored salts. Click over for easy takes on vanilla sugar, chile lime sugar, orange vanilla bourbon sugar, lavender…even Sriracha sugar, if she's game.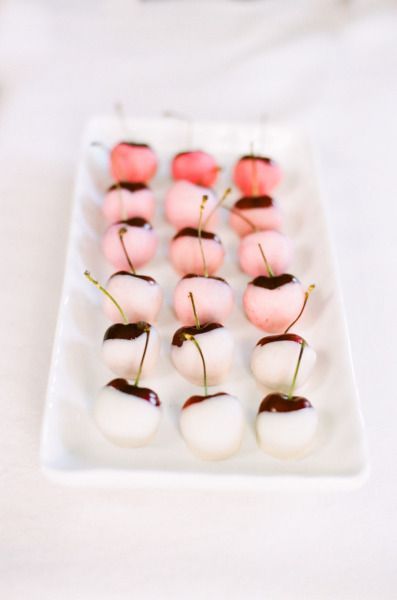 Ombre White Chocolate Cherries (Recipe, Style Me Pretty)
We flipped out when we found this stunning and super easy recipe around Valentine's Day. We know our moms would love to open a box of these homemade beauties. Or uh…we would. Yes, that's a hint. And hey, cherries! Healthy!
Brigadeiros Chocolate Caramel Truffles (Recipe, Not Quite Nigella)
These are really Brazilian chocolate caramel truffles and honestly, what mom doesn't love truffles? They are so so easy to make with just about 15 minutes of prep time. If you want to keep things springy and colorful, just stick with rainbow sprinkles and a nice candy box. What a pretty presentation.
Homemade Lemon Curd Recipe (recipe, Jenny Steffens)
This is such a bright, happy recipe in both look and flavor, it's so perfect as a homemade food gift for Mother's Day. Liz's mom makes a version of this with meyer lemons she grows herself. You don't have to go that far — though consider using them for an even sweeter, slightly orangey flavor. Delicious.