Notice
: Undefined variable: sub_menu_style in
/home/coolmompicks/coolmompicks.com/wp-content/plugins/shortcode-menu/shortcode-menu.php
on line
192
Notice
: Undefined variable: submenu_anchor_color_style in
/home/coolmompicks/coolmompicks.com/wp-content/plugins/shortcode-menu/shortcode-menu.php
on line
195
Notice
: Undefined variable: submenu_anchor_hover_color_style in
/home/coolmompicks/coolmompicks.com/wp-content/plugins/shortcode-menu/shortcode-menu.php
on line
196
Mother's Day gifts don't have to be spendy to be special. But even if you're not a DIYer, you can find her something really special for under $25 if you just know where to look. Whether she's a reader, a gardener, a working mom in need of a little pampering, or a sentimental sap like us, we've got 27 ideas here, along with plenty affordable Mother's Day gifts throughout our guide.
For more ideas, don't miss our 2016 Mother's Day Gift Guide and Gifts for moms category for the latest picks. 
All picks are editorially chosen by our staff; there is no compensation in exchange for picks. CMP is an Amazon and rstyle affiliate.
Other Mother's Day Gift Guide categories:
The coolest keepsake jewelry for Mother's Day
12 ideas for cool homemade Mother's Day gifts from the kids
Special first Mother's Day gift ideas for new moms
The coolest personalized Mother's Day gifts
Cool Mother's Day gifts for Grandmas
12 sweet homemade food gifts for Mother's Day
Gifts for stepmothers and other motherish people

Personalized cameo pendant ($20, Once Again Sam)
We think these custom wooden cameos are so sweet, and to find a personalized gift that's this affordable? Well, snatch one up for every mom on your list.

Custom stationery ($5 for downloadable PDF file, Alexandra Em)
To save some money, have this talented illustrator beautifully draw her name, then you can print on your own high-quality cards and pair with envelopes for a semi-homemade gift with a lot of punch.
Related: 15 of our very favorite personalized gifts for mom

2 hearts soap set ($15, Cool Mom Picks Indie Shop with free ship)
Update: Regretfully, the great.ly shop is no longer in operation. We hope you'll find other cool stuff you love throughout our site.
Sometimes a small token is all you need, and we're so smitten with these gold and silver-leaf mini heart soaps by Cleanse With Benefits, we're stocking them in our own shop.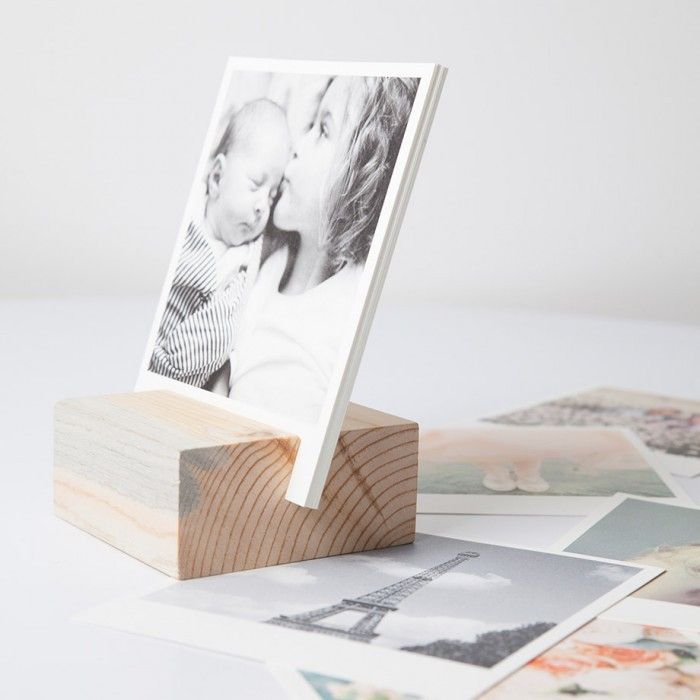 Wood block frame with 12 archival prints ($23.99 Artifact Uprising)
We are so taken with this lovely alternative to a traditional picture frame, made from reclaimed and upcycled cedar, that really lets the photos be the stars.


Cake truffles gift box ($19.99-$24.99, Shari's Berries )
This was the gift so delicious, Liz once ordered it for a friend, forgot about it, then ate it herself. Oops. But not only are these cake truffles beyond amazing, each one reveals a sweet statement underneath, like Kids want to be you when they grow up, or You make miracles happens. It will be easy for any mom get through the box, but hard to throw it away.
Handmade felted ring dish bowls ($18, The Felterie)
These sweet little made-to-order bowls are made funkier with a MOM tattoo, and hand-felted by the artist in her Salt Lake City studio. They're perfect for rings, a mini pot of herbs, or any little treasures that collect on a nightstand.
Related: 6 easy Mother's Day brunch recipes the kids can make. . . with someone else's help

She believed she could… print ($22, Cool Mom Picks Indie Shop with free ship)
Update: Regretfully, the great.ly shop is no longer in operation. We hope you'll find other cool stuff you love throughout our site.
Is there any more perfect message for a mother? We're not sure we've seen it yet.

Happier at Home book by Gretchen Rubin ($18, Amazon)
If she hasn't read it yet, we're big fans of Gretchen Rubin's thoughtful, clever book on making your home an important source of happiness.

Starship Project beaded bracelet (Regularly $24.99, on sale $14.99 at To the Market)
This is such a pretty strand of multiple beads that has the look of hematite, but without the price tag. What's better, it's a wonderful gift that gives back, since all the Starship Project jewelry is created by survivors of trafficking as they rebuild their lives.
Custom mommy and me board book ($25.50 with exclusive discount, Pinhole Press)
Okay so we went $.50 over on this one, but it's such a fantastic price from a shop that does a truly beautiful job with custom photo books and gifts. Click through for details about an exclusive discount for our readers.
Magpie monogrammed notebooks ($10, Nordstrom)
These tiny 5.5 x 4″ notebooks are a perfect purse size, but hold a full 144 pages. And we love how each design speaks to an object suggested by the letter, like G for glasses or V for VCR tape. (You were expecting a violin, perhaps?)
Related: 9 gorgeous homemade food gifts for Mother's Day

I'm A Grown Ass Lady And I Do What I Want tote bag ($20, Emily McDowell)
We know quite a few grown ass ladies and sassy grandmas who would absolutely smile from ear to ear when opening this up on Mother's Day.
Heirloom flower seed packet box of notecards ($22. Beekman 1802)
If she has a thing for gardening, or just for lovely vintage design, this box card set is a great gift idea for all kinds of moms.

Custom silhouette print ($25+, Simply Silhouettes, frame separate)
It's amazing to think you can get such a special silhouette gift at this price; of course the frame makes it extra wonderful, but if you have your own, or a vintage frame you want to upcycle, for just $25 the print is yours.
A Fine Romance: A memoir by Candice Bergen ($16.80 hardcover; $14.99 Kindle at Amazon)
Of all the autobiographies and memoirs out lately, this may be the one we think our own moms would love to read most right now.

Stacy Wong jewel bowls ($21, Cool Mom Picks Indie Shop with free ship)
Update: Regretfully, the great.ly shop is no longer in operation. We hope you'll find other cool stuff you love throughout our site.
These sweet little handmade bowls from one of our favorite indie makers are so pretty — especially if you present them with a handmade piece of jewelry from one of the kids.
Related: Marvelous Mimosas for a Mother's Day brunch
French Thé des Alizes  ($21, Provisions by Food 52)
We joke about how much most moms need coffee but hey, if she's a tea drinker, indulge her with something truly special that you don't find at your everyday supermarket. If you want to make it fancy, throw in an engraved teaspoon and some special sugars.
Origami vase ($17, Cool Mom Picks Indie Shop with free ship)
Update: Regretfully, the great.ly shop is no longer in operation. We hope you'll find other cool stuff you love throughout our site.
Aren't these vases by Tweelingen Design just so cool? They're actually made by a coated, folded paper. If you're going to see her on Mother's Day, make sure to fill it with a favorite bloom. Peonies? Roses? Snaps? There's no wrong answer.
Custom family tree print  ($19, Words Work Prints)
A lot of family tree artwork can be a little twee, but we like this sharp, modern design that the artist can even customize with your own quote or family name at the bottom. It comes printed on archival paper — you add the frame.
3D printed pixel heart necklace ($12.96 by Pixel Art on Zazzy)
We love this online shop that lets you design your own 3D jewelry or purchase from other artists. Just allow time to arrive from the Netherlands, with €2,50 flat rate shipping.
Related: Mother's Day jewelry ideas that glitter and give back

Downton Abbey cookbook ($17, Amazon)
Should this be her favorite binge-watching show du jour, we are just giggling at this Downton Abbey cookbook, whether she favors the upstairs recipes (Sybil's Ginger Nut Biscuits!), downstairs recipes, most likely, just flipping through the pages and dreaming of a time that we could all set aside daily afternoons for nothing more than tea and conversation.
Modern  lavender sachets ($12 each, Gardenmis)
This shop is packed with so many beautiful handmade sachet designs, surely there's one that's just perfect for her. At this price though, pick two.
Handmade Mom heart ring dish ($24 at Modern Mud)
We so love this Brooklyn shop that offers such pretty, affordable handmade gifts, including this keepsake ring dish with Mom written in 14k gold.
Save 20% off anything in the shop through 5/10/15 with MOMSDAY20
Mom and Me and Mom by Maya Angelou ($15.34, Amazon)
If she's been meaning to read this best-selling memoir, this is a perfect opportunity. It's not a mother-daughter love story to be sure, but the tale of their reconciliation and reunion and healing after years apart will certainly have lessons in it for any mother — or daughter — that will stay with you.
Bliss Gift Card ($varies, Bliss)
A gift card doesn't have to feel like a cop-out, if it's $25 or…maybe a bit more towards one of our very favorite pampering places in the world. Let her use it towards a manicure or pedicure if there's a spa near her; or shop one of their awesome products like this Bliss Buttah Bling Body Butter 3-pack which is on sale for an amazing $27.50 That Lemon Sage Body Butter alone is to die for.

You are my favorite ribbon ($8, Scout and Whistle)
This could be a fantastic gift-wrap topper to add a little extra something to a handmade gift, or a lovely gift all on its own. She'll have to wear it all day, of course.

You are my mom. You are crazy. mug ($13, Nordstrom)
Okay, forget what we said up top — this might be the most perfect message for any mom. Provided she has a sense of humor. Hey, we'd happily drink our own coffees out of this every morning.