We get a little sentimental just thinking about helping you all find the best Mother's Day gifts for those special grandmas in your lives. Let's just say, there are tissues by our laptops. We tend to look for gifts that recognize her love for family, her sentimentality, her esteemed status as Beloved Matriarch, and if you're really lucky, her ability to pinch-hit as the best caregiver and sitter anywhere.
For more ideas, don't miss our 2016 Mother's Day Gift Guide and Gifts for moms category for the latest picks. 
We hope you love these gifts as much as we do — and of course, be sure to check out the rest of our guide for lots of Mother's Day gift ideas for Grandma, Nana, Mom-Mom, Bibi, Awa, or Uma. As well as our updated 2016 Mother's Day gift guide for even more ideas!
There has been no compensation in exchange for recommendations; all picks have been determined by our editorial staff. CMP is an Amazon and rstyle affiliate.
Other Mother's Day Gift Guide categories:
The coolest keepsake jewelry for Mother's Day
12 ideas for cool homemade Mother's Day gifts from the kids
Special first Mother's Day gift ideas for new moms
The coolest personalized Mother's Day gifts
27 Mother's Day gifts under $25
12 sweet homemade food gifts for Mother's Day
Gifts for stepmothers and other motherish people
Storied keepsake necklace ($54, Freshie and Zero)
We love finding you all different kinds of keepsake necklaces than what you might be used to seeing, like this wonderful handmade Storied necklace from Nashville jewelry artist Beth Lawrence. We love how the three hammered circles represent three generations, interconnected. This is an especially sweet gift for a first-time Grandma.
Related: Mother's Day jewelry ideas that glitter and give back
Custom Instagram photo pillows ($54, on sale at Stitchtagram)
It's so easy to grab your favorite IG photos and turn them into a special keepsake photo pillow or mini pillow for Grandma, whether they feature pics of the grandchildren, her old neighborhood, or vintage photos of her own babies.  In fact, sepia-toned or black and white photos pillows would look really elegant.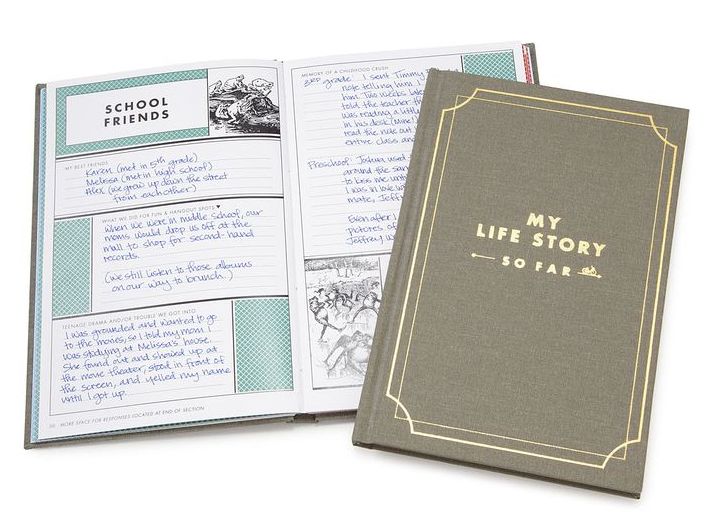 My Life Story – So Far ($28, Uncommon Goods)
We love keepsake journals as affordable, truly special Mother's Day gifts for anyone, but especially for those grandmas whose lives we really treasure, and whose memories we don't want lost in our family histories. Of course she's got a ton of that marvelous story left to tell, but today is a great time to start.
Related: The mother-daughter keepsake memory journal that's a keeper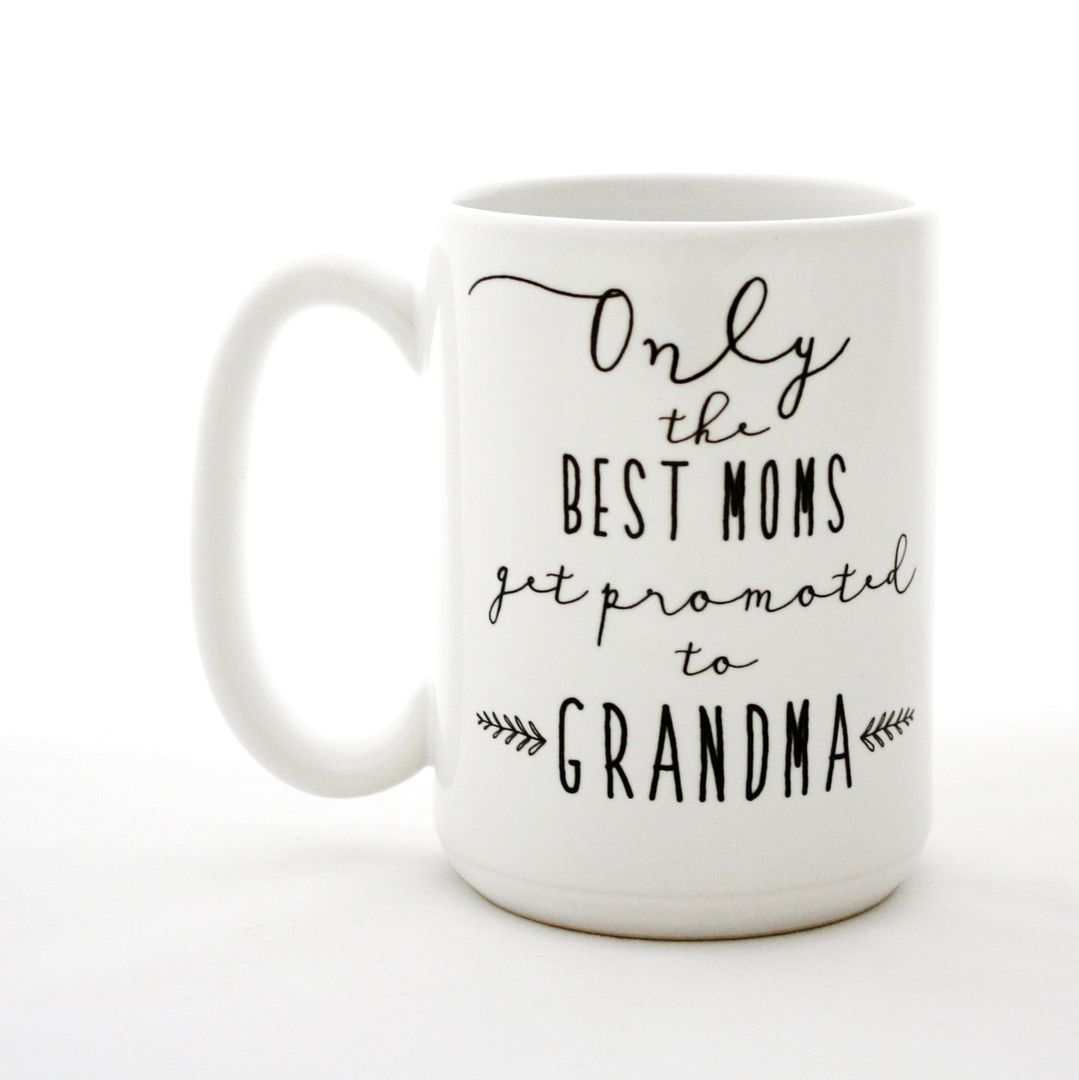 Only the best moms get promoted to Grandma mug ($18, Milk and Honey Luxuries)
If you're going to get her a mug, make sure it's an awesome one. The typography and the message together on this mug from a Virginia Etsy shop are making us a little weepy. To make it extra special, add her favorite tea bags, a cool teaspoon, or her favorite coffee.
Related: Marvelous Mimosas for a Mother's Day brunch

Spoil Me votive gift set for grandmas ($88, Glassy Baby; add $14 for a set of beeswax tea lights)
We love the handmade, beautiful votives from Glassy Baby, and they have some ready-for-gifting Mother's Day gift sets like this sweet one that's perfect for your own Grammy, whatever you call her.  And we really appreciate that 10% off all purchases support all kinds of fantastic organizations from the Seattle Children's Hospital to Pearl Jam's Vitalogy Foundation to the Department of Veterans Affairs.
Related: Even more of the best Mother's Day gift ideas for grandmas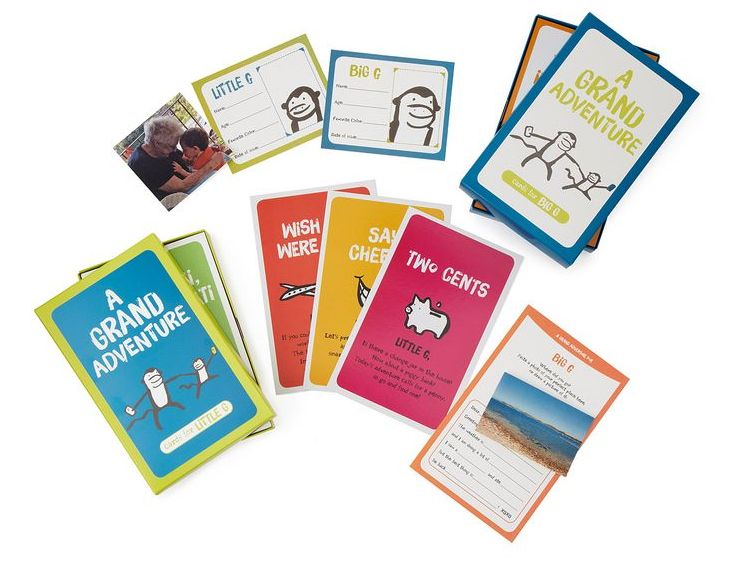 Grandparent/grandchild activity set ($35, Uncommon Goods)
The gift of time together is always one of the very best things in the world, so we love this gift for Grandma from a child (a.k.a. "Little G"), which lays out 20 activities from silly to scientific, in two color-coordinated adventure decks. Record results and memories on the back of each card and you have one more way to preserve those special memories.

Heart-shaped gourmet French chocolates ($67, Richart)
Whether you're visiting Grandma for brunch or she lives too far away, this box of 49 French gourmet chocolates from one of our very favorite top-tier chocolatiers will blow her mind. Of course it's even better if you have the ability to eat them with her.
Related: 15 of our very favorite personalized gifts for mom

Mom: A Celebration of Mothers from StoryCorps, by Dave Isay ($14, NPR shop)
When we browsed the NPR store for great gift ideas recently, we came across this perfect, affordable Mother's Day gift. Culled from one of our favorite radio documentaries, there are stories of every kind — poignant, thoughtful, humorous — from American mothers of every kind. It's a wonderful tribute to motherhood, reminding us how interconnected mothers all are, even among our differences.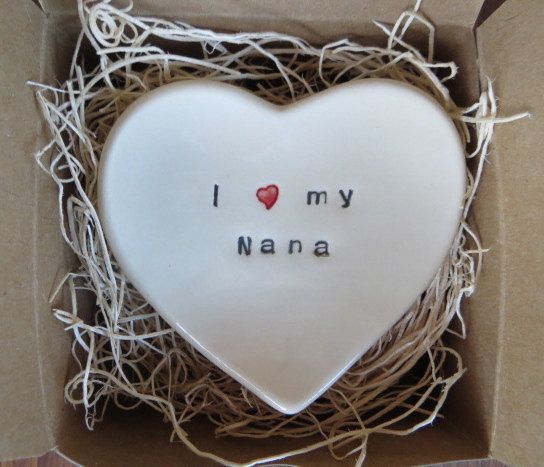 I love my Nana keepsake dish ($24, Momology Pottery)
If you have a Nana in your life, honor her with this sweet, affordable homemade keepsake dish for rings, trinkets, or little treasures the kids give her. "Here's a special rock I found for you," sound familiar?
Floral digital print scarf ($98, Nordstrom)
We had to include a little something for all the fashionable grandmas out there — we have a few in our own families. We love this digital print which is so modern and on-trend, and yet timeless with such a pretty floral design. In fact, get two and keep one for yourself. Or uh, send one to us.
Related: 9 gorgeous homemade food gifts for Mother's Day
Handmade custom calligraphy return address stamp ($160 by Plurabelle, Martha Stewart American Made Shop on eBay)
If her letters and cards to you are among your own most treasured keepsakes, take a look at this absolutely lovely custom address stamp. The completely hand-drawn calligraphy accounts for the keepsake gift price, and the result is exquisite.

VisuaLingual Mother's Garden Seed Bomb Kit ($22, Martha Stewart American Made shop on eBay)
If she's a gardener, she'll love this sweetly packaged, US-made gift of seed bombs that help spread Larkspur, Snapdragons, Cosmos, and love.
Related: 6 easy Mother's Day brunch recipes the kids can make. . . with someone else's help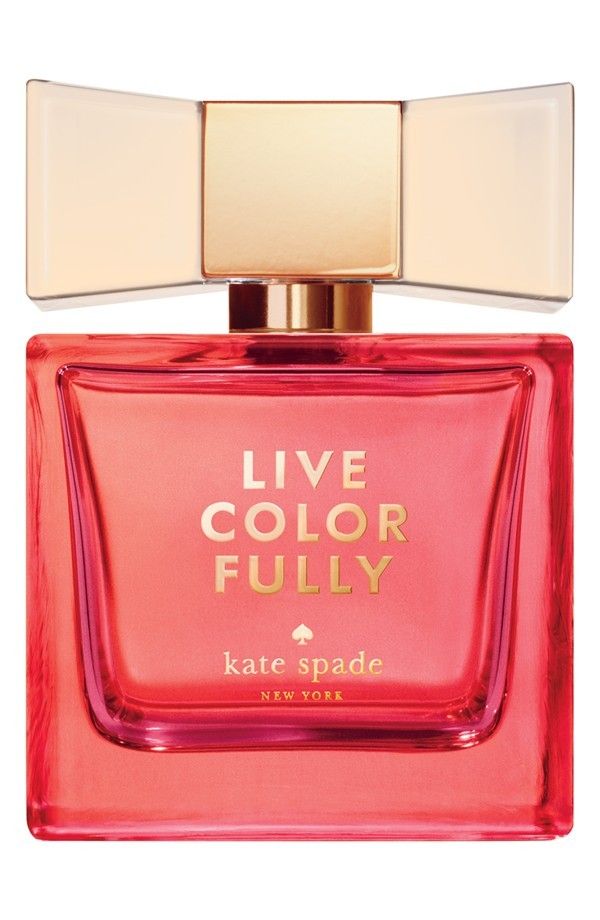 Kate Spade Live Colorfully eau de parfum ($67-85, Nordstrom)
If anyone is entitled to live just the way she wants, as colorfully and boisterously and exuberantly, we're going to go with grandmas.