Trending right now. As in, this second.
The latest from Spawned: Our award-winning parenting podcast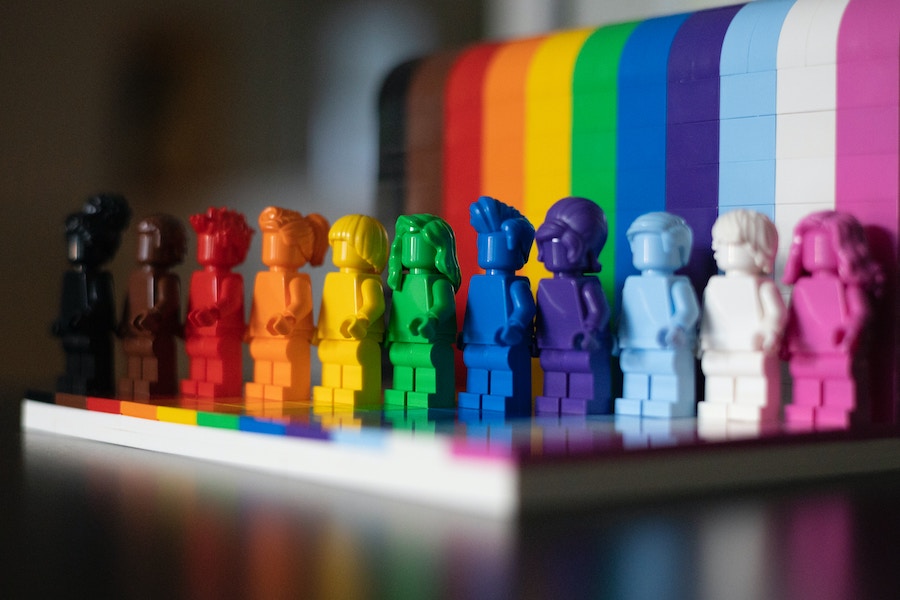 I could not be more thrilled to share this wonderful interview with award-winning TV reporter/producer/mom Kate Brookes, author of the upcoming Transister: Raising Twins in a Gender-Bending World. While our conversation is super helpful for parents looking for advice...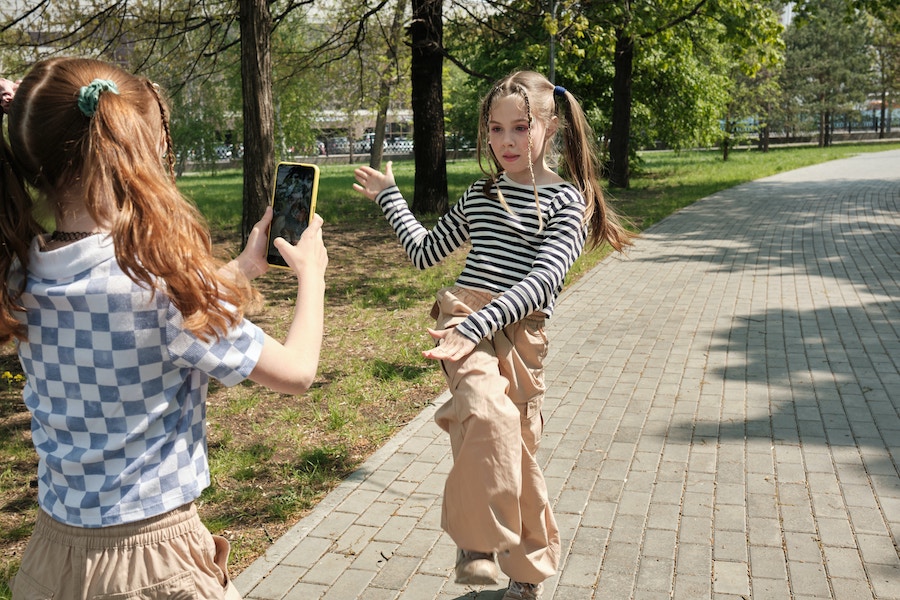 With U.S. Surgeon General Dr. Vivek Murthy introducing new social media guidelines for children in the past few weeks, social media and mental health is all any parent we know is talking about. Especially with summer here. So I immediately reached out to one of my...
It's always a pleasure to chat with Dr. Lisa Damour, New York Times best-selling author, podcast host and psychologist, about parenting teens. In this Spawned episode, we're talking specifically about the emotional lives of teenagers, based on her newest book of the...
More coolness from recent weeks…
I first discovered ABLE on a trip to Ethiopia 11 years ago and was so taken with their mission to help lift women out of poverty with dignity by teaching them a trade crafting beautiful items for fair wages, health care, and educational opportunities. Fun fact: Since...
If you're looking for some cool, truly unique personalized gifts for kids this year, we totally understand. Personalized gifts for kids are easy way to make a holiday gift extra special -- and it doesn't have to cost a lot either. That extra touch of personalization...
With Hanukkah coming up early on December 8, it's time to share some of the best Hanukkah gifts for kids in 2023 -- that actually are Hanukkah gifts. Because for the past year, and especially right now, a lot of us are really thinking about what it means to be Jewish...
We all want to raise kind, caring, empathic kids, and there's certainly a lot of discussion about whether technology is helping -- or can do more to help. That's why our team has always worked hard to share those apps that make screen time meaningful, help kids learn,...
Children's car seat safety is so so important, but with the rise of TikTok car seat "experts" who are uh...well, like many self-proclaimed experts, not necessarily offering the most accurate advice, it can be tough to navigate the car seat safety tips flooding our...
We couldn't put together a gift guide this year without including the best gifts for Taylor Swift fans, right? Whether or not you're a Swiftie yourself, you probably know someone who is--like my niece who was at the rainiest rain show that ever rain showed, ever,...
There are so many wonderful veterans charities that could really use our support right now for all they do. From scholarship funds for families of fallen soldiers, to support just for women veterans, to service dog training or the construction of adaptive homes, the...
If you enjoy counting down the days to Christmas as much as we do, you'll want to grab one of these fantastic 2023 Advent calendars ASAP! The best ones get scooped up fast. And while the holidays may seem very far away right now, experience tells us that December 1st...
Looking for the best Thanksgiving books for kids to share with you all, it's become increasingly important for us to share Thanksgiving books for kids from a Native perspective -- and more than that, books about Thanksgiving from Native authors and illustrators...
Dia de los Muertos may sound ominous to those unfamiliar, but this holiday recognized in Mexico, throughout Latin America, and increasingly around the US is traditionally a sweet time for families to come together to pray for and celebrate their loved ones who have...
When I started keeping a gratitude journal with my daughter a  few years back, I was struck by her comment one night at bedtime: "Doing this makes me so happy." All the research I've seen seems to support her reaction; keeping lists of the things you're thankful for...
I want to share a list of top organizations on the ground supporting the innocent people in Israel and Gaza tragically impacted by the war between Hamas and Israel. This is not a political post, it's a humanitarian one. But first, I want to share something I think is...
Today, the second Monday in October, is the day that's been traditionally celebrated as "Columbus Day" in the U.S., but knowing now what we know about Christopher Columbus, the holiday is fast transforming into Indigenous People's Day. If you're wondering what...
To be honest, a Stevie Nicks Barbie Doll is one of the last of all the new Barbies expected to see this year. I mean, I figured Mattel still had a few more Barbie: The Movie dolls to roll out as we head toward the holidays. So now we get The Queen of Rock n Roll? As a...
When Lisa asked us for cool but appropriately creepy non-candy Halloween gift ideas for her teen and tween nieces and nephews, I was on the case! I checked with my own Halloween-loving but decidedly...particular teens to see what kinds of things they would think are...
For my fellow millennial parents who need a laugh, I present these hilarious 90s throwback Halloween costumes for kids, all inspired by the decade of our misspent youth. We've got Fresh Prince! Wayne's World! Clueless! As if... you couldn't tell (see what I did...
I was just poking around for stylish trench coats for my fall wardrobe, when a @coolmompicks Instagram follower (hey Alyson!) DM'd me with a question -- she was looking for trench coats as well. Only she offered a few must-haves in her request: "More city than...
Halloween is coming, and while we love sharing Halloween craft ideas for our preschoolers and little ones, our teens and older kids want to get in on the fun too. So with my own Halloween-loving older kids in mind, I searched around for some cool Halloween craft...
Each year, we love sharing our favorite nail trends for the season. In 2023, it's all about shades of brown, goth-core matte nails, holograph meets glitter, and a fun tone-on-tone take on the French manicure. As for the best nail brands, I will say I swear by...
September means new backpacks and football kickoff and pumpkin spice everything (*insert eyeroll), but mid-month, September becomes Hispanic Heritage Month (September 15 - October 15). So we put together some of our very favorite children's books, middle grade books,...
I've been looking for children's books about 9/11 because now that 2001 is so far behind us that it feels like "history" to our kids (and now, to some young adults) I want to be sure my kids to really understand the importance of this day. You may want to read Liz's...