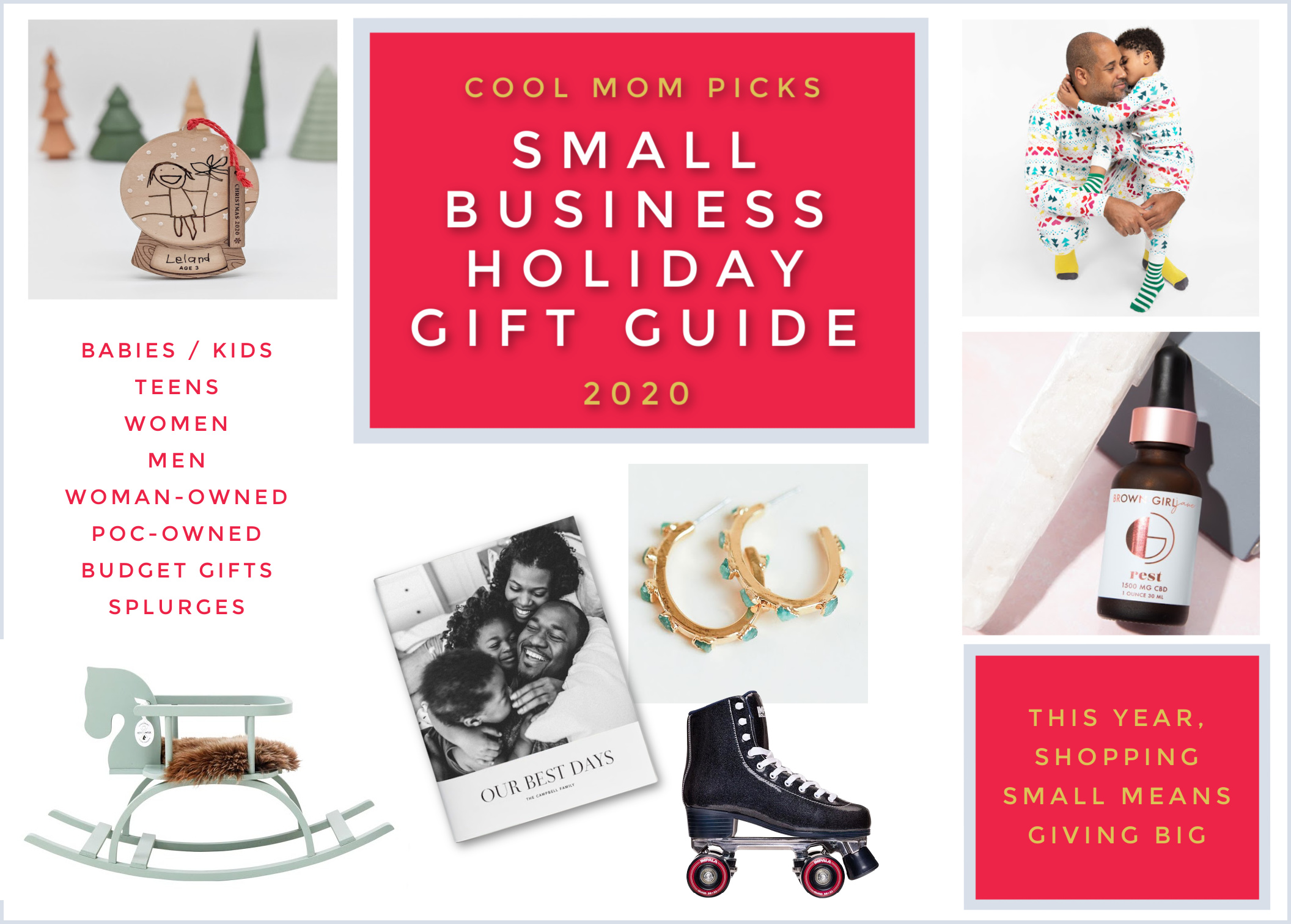 Welcome to our 2020 Small Business Holiday Gift Guide. 
Because this year, shopping small means giving big.
Friends, 2020 was something else. And so is our 2020 Small Business Holiday Gift Guide. 
While we've been supporting small businesses, and those in particular run by women and people of color since 2006 (!), this year it felt like time to get back to our roots, with a holiday gift guide that's entirely dedicated to supporting those small businesses that can use the extra love this year.
So we've loving curated our top 10 gifts of the year for men, women, grandparents, and kids of all ages. 
On Cool Mom Picks, we'll continue to share even more guides (including those top gifts under $15 that our readers always love so much!), and you'll find plenty more ideas throughout the season on  Cool Mom Eats and Cool Mom Tech too. 
But we certainly hope you'll start here. Happy shopping, happy giving, and happy celebrating everything you feel like celebrating this year. You deserve it.  
xoxo  Liz, Kristen, and the Cool Mom Picks team

If you see something you love, we'd be honored if you'd share it and help spread the joy. And be sure to follow us on Instagram, Facebook, Pinterest and Twitter for even more favorite holiday gifts and daily deals we discover. 
There has been no compensation any of the editorial picks throughout our guide — just the stuff we love, selected by us. We know, that's rare these days but it's how we do things. 
This guide includes affiliate links. That means if you purchase something through some of the links in our guide, we may receive a small commission, which helps support our own small business, all at no additional cost to you. And thank you for that!
All prices are accurate to the best of our knowledge at the time of publication but subject to change.