We've shared our favorite gifts for kids under $15, and now of course, we've got gifts for adults under $15. After creating these affordable holiday gift lists for years now, we have one rule: No stocking stuffers! In other words, a lip balm from the drug store, a pack of Kleenex, or a favorite candy bar may be awesome in those stockings, but they're not not gifty enough to stand on their own.
With that, we present dozens of ideas from both the big stores you may be shopping, as well as plenty of small businesses, independent designers and Etsy shops who could use the love.
– This post has been updated for 2021 –
And of course you can find so many wonderful, affordable gifts for men and women in your own neighborhood, including your local independent bookstores and restaurants. Or go ahead and DIY a cool gift — edible or otherwise.
Generosity has nothing to do with budget.
Also check out our newly updated 2021 holiday gift guide to 50+ cool gifts for kids and teens under $15
All gifts here are independently chosen by our staff, there's been no compensation for inclusion. Rare, we know! 
This post contains affiliate links which means we may earn a small commission from purchases, which supports our team at no additional expense to you.
All prices accurate at the time of publishing, but subject to change. 
Don't miss our entire small business holiday gift guide including 
Our 10 Best Gifts for Women From Small Businesses
Our 10 Best Hanukkah Gifts from Small Businesses
Our 10 Best Gifts for Men From Small Businesses
Our 10 Best Gifts for GrandparentsFrom Small Businesses 
Practical Gifts for Home Cooks From Small Businesses
Plus
50 incredible gifts under $15 for kids and teens
16 of our favorite hygge gifts for everyone who needs more comfort and coziness right now
12 creative gift ideas for the man who has everything. Or…does he?
Our 10 favorite holiday gifts on Amazon, most supporting small businesses
15+ inspired gift ideas for the most devoted The Crown fans
Gifts for fans of the Great British Baking Show
The coolest virtual experience gift ideas
The best holiday tech gifts for kids and adults
Our ultimate list of 200+ homemade gift ideas for everyone on your list
50+ Fantastic Holiday Gifts under $15 for Men and Women
Natural Wood Heart Spoons $13/ea, Luala Silk
Sent with love.
My Own Words, by Ruth Bader Ginsburg $10.97 on sale, Amazon
The perfect gift to inspire you right into 2021.
Gourmet Marshmallows $14, Bang Candy Co
Made in Nashville with flavors like  Chocolate Chili, Maple Bacon Bourbon, and their trademark Rose Cardamom. Yum.
Custom Photo Notepad $12.99, Pinhole Press
You know someone in your life is missing some faces a whole lot.
Related: 12 wonderfully creative photo gifts
Earring crawlers (item no longer available, sorry!) $10, Bauble Bar
Ooh, we'd love these at twice the price!
Paper Pulp Christmas Ornament $12, Franky & J Designs
One of those gorgeous gifts you order tons of so you can give them to everyone you might have forgotten
Stovetop Espresso Maker $9.99, Brickhouse Coffee
Also one of our top 10 men's holiday gifts of the year. It just happens to be under $15.
Faux fur hand warmer $14.95, Freshie and Zero
Unfortunately, no longer available but this favorite indie shop has lots of gifts under $15
Anthony Fauci Prayer Candle, $15 The Eternal Flame
Honoring the Patron Saint of Staying Home (just a little while longer).
Monthly succulent subscription box $4.95/mo or $10/mo with clay pot, Cratejoy
You can never have too many.
Also see: 10 brilliant subscription gifts for moms and grandmas
19 cool subscription gifts for dads and grandpas
Inspirational Key Chain $12.95 on Sale, Adam JK
Designer Adam J Kurtz always says everything we want to say.
Frontline Hero Funko Pop figures (item no longer available), $12, Nordstrom
For your favorite healthcare hero, or anyone who admires one.
Also see: This handmade ornament set celebrates the heroes of 2020
Simplicity Teas Mini 2 Teas of the Month Club $9/mo, Cratejoy
A little bit of warmth and comfort each month
Related: 15+ inspired gift ideas for the most devoted The Crown fans
UNO Minimalista $9.97, Amazon
Like regular UNO, with graphic design for art snobs.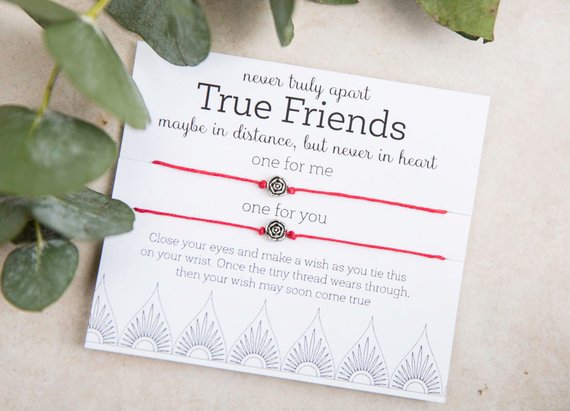 Matching Best Friend Wish Bracelet $13.60, Leo & Lovey
An adult twist on frendship bracelets, perfect for 2020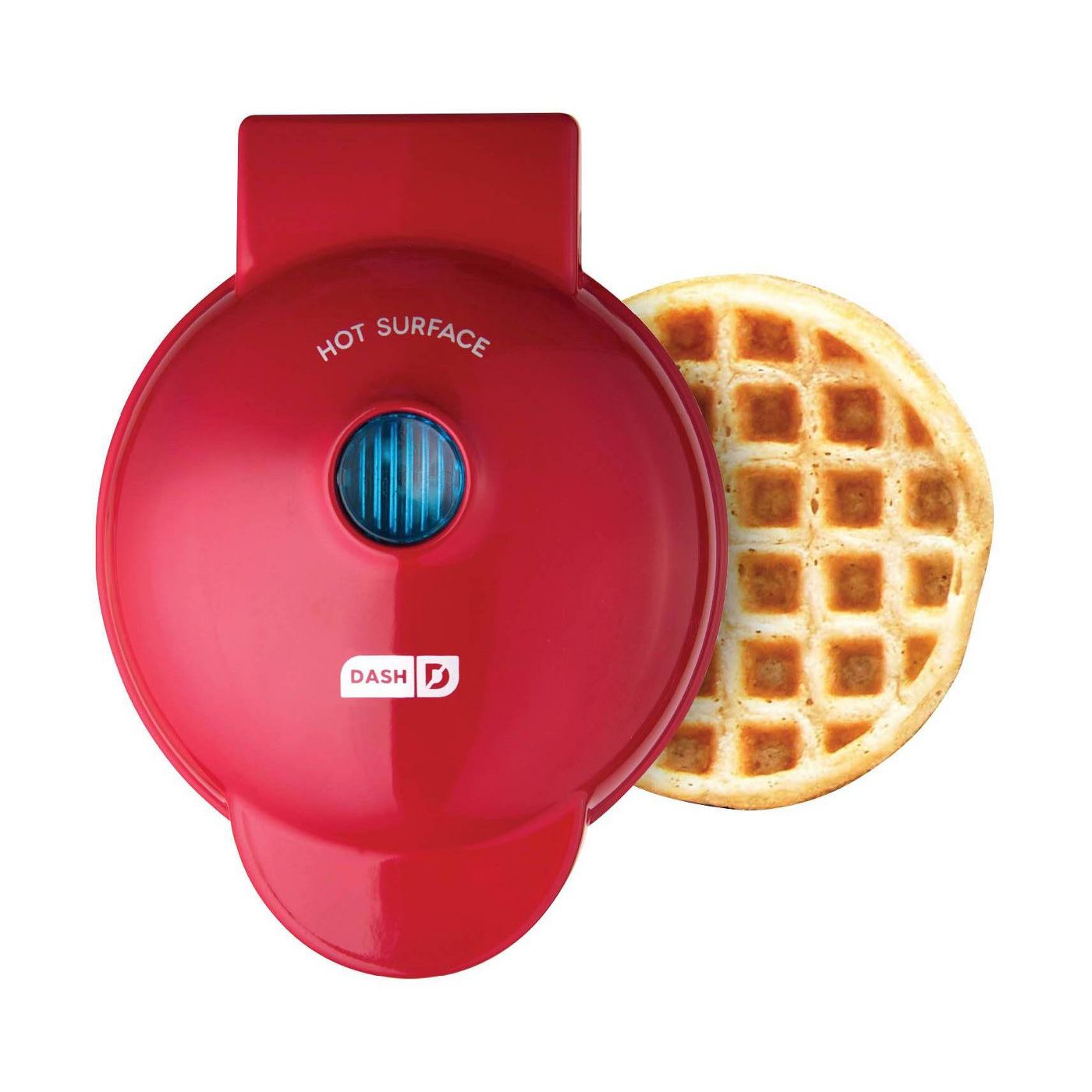 Dash Mini Waffle Maker $10, Target
For a little more versatility, check out the Mini Griddle too.
Also see: 13 practical gifts for her that aren't a case of motor oil, either
15 cool but practical gifts for men and dads
Adjust My Crown notebook $13.15, The Kyngsqueen on Red Bubble
For your favorite queen
Set of Recipe Cards  $3 printable, Caravan Shoppe
To make it special, add your own family recipes (or one of those heart spoons, above) and wrap it up beautifully.
Women's VOTE ornament (ornament no longer available but other VOTE items in shop), $15.95 by Kat Gooch-Breault on Zazzle
Her popular artwork makes the perfect ornament for a lot of people on our list this year.
Also see: Feminist gifts for a woman who already owns a "Nevertheless She Persisted" shirt
Mini Multicolor Plywood Christmas Tree Decor $14, Ocasionette
Voila! Instant holiday decor.
Personalized Engraved Multitool  $11,49, Xcalibur Ink
Get handy!
Also see: Our 10 Best Gifts for Men this year from small businesses
Future Best-Selling Author Mug (item no longer available) $12.75, Izzie Mac Boutique
Be sure to include coffee. Lots and lots of coffee.
Our Song Custom iPhone Case $15.99+, Lili Designers
Customize the photo, song name, heart color, even the numbers below the bar.  Such a cool gift for adults under $15!
Also see: 12 must-have tech gifts and gadgets to get us through the winter
Champagne Bottle of Chocolates $15, Dylan's Candy Bar
Perfect for designated driver — and good champagne isn't generally under $15.
Rikrit Tiravanija T-Shirt  $14.90, Moma Design Store
"Do we dream under the same sky?
Chill House Reusable Nail Tips $16, Chilihouse
I know, I know…a bit over $15 but so great for ladies missing their manis.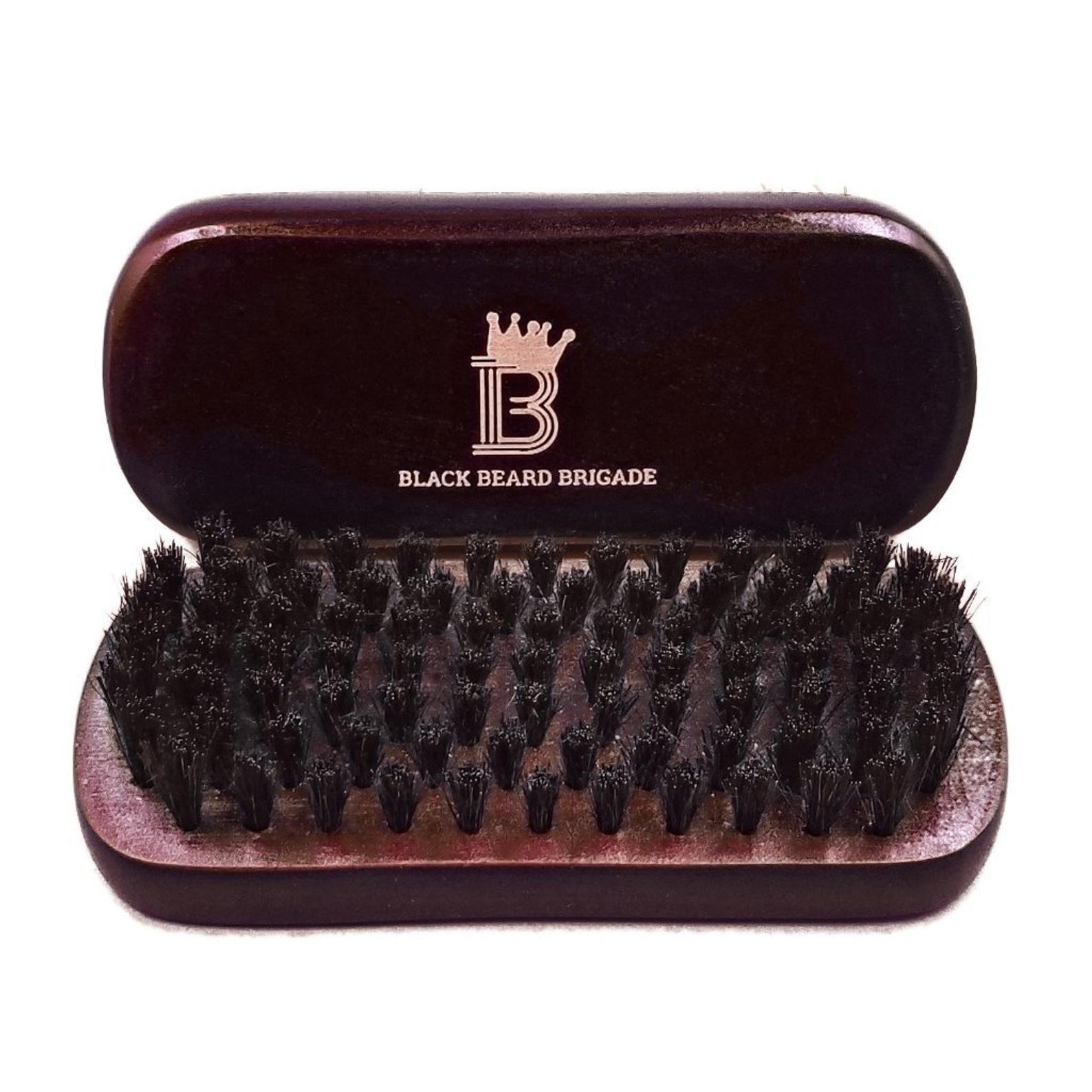 Engraved Wooden Beard Brush $12, Black Beard Brigade
With horse hair or boar's hard to keep that pandemic beard looking sharp.
Calming Affirmation Stones (item no longer available)  $15, Uncommon Goods
More calm! More affirmation!
Best American Food Writing 2020 edited by J, Kenji Lopez-Alt,  $15.63 Indiebound or your local bookseller
Totally calorie free.
Faux Fur Pop Beanie (item no longer available)  $10, Nordstrom
In four colors — so affordable, maybe get two.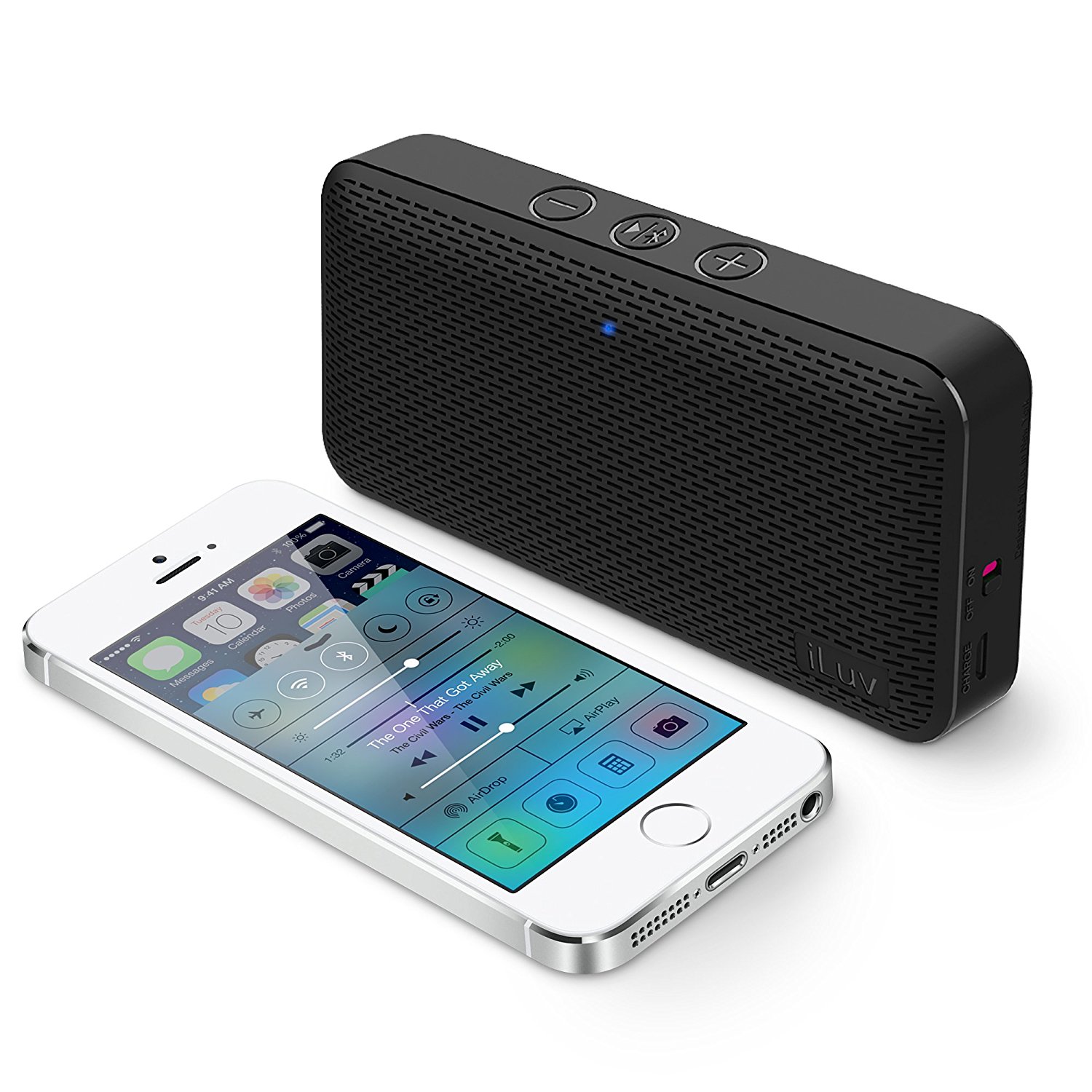 Slim Pocket-Sized Bluetooth Speaker (item no longer available)  $14.99, Amazon
Music to go. If only to your own backyard or roof.
Ruby Bridges: This is Your Time  $14.71, Indiebound
This season's must-read.
Holiday Bar Soap Set by George & Viv $10, Anthropologie
That polar bear soap (item no longer available)  is pretty darn cute too if you prefer something more non-denominational.
Golden Girls Poster (item no longer available)  $11+, The Film Artist
For that one friend you really want to thank
Also see: We found the very best Schitt's Creek gifts for all the fans on your holiday gift list 
Slim-Fit Turtleneck Shirt $14.99, H&M
Stay warm and cozy at home…but get out of your sweats.
Custom Mini Photo Book $15, Artifact Uprising
They miss you too.
Lavender Stardust Glitter Perfume Oil $15, Anthropologie
Yay for gifts under $15 that make you feel pretty. Shine on, friends.
MLB The Show 20 for PS4 (item no longer available)  $9.99 on sale, Target
Almost as good as being there — especially because we can't be there.
Set of 6 Personalized Wine Labels $5.36 on sale, Parcel Studio on Zazzle
Also available for beer bottles, water bottles, and food jar labels — you provide what goes underneath.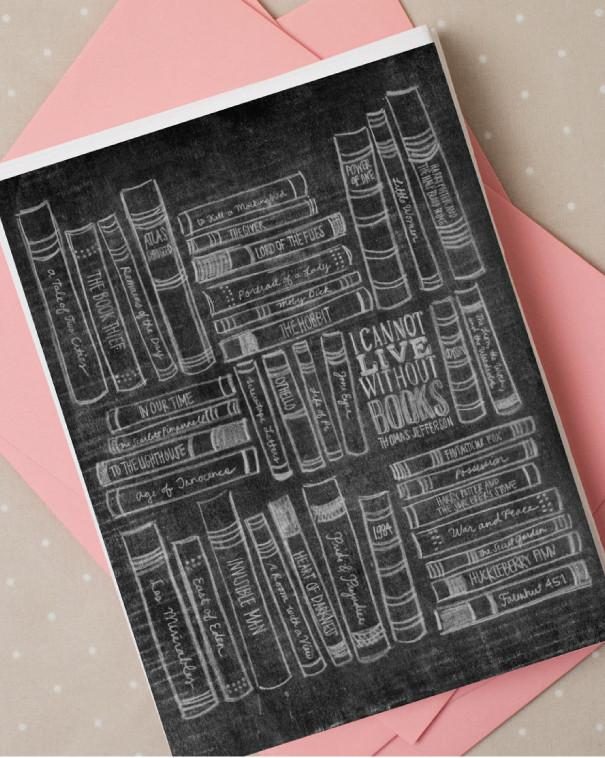 Book-Lover Notecard Set free, Caravan Shoppe
Print for free, and box your own sets for gifting. Thanks, Caravan Shoppe!
Read Think Vote cap $13.50 on sale, Out of Print
Yes to all three, probably in that order, but all three together is good too.
The Unofficial Disney Park Cookbook by Ashley Craft $10.99 for Kindle, Amazon
If you can't go to Disney, bring the Dole Whip to you!
(Or, find the hardcover for a few dollars more at Indiebound or your local indie bookstore)
Grammar Police Mug $12.71 on sale, Stark Raving Realist on Zazzle
We miiiight have some experience with these feelings.
Baudelaire Cedar Bath Brush $15, Anthropologie
These days, bath time may be the only pampering time we get.
6-piece calligraphy pen set $13.99, Amazon
For all those thank you notes after the holidays
KitchenSmith Immersion Blender $14.99, Target
We always love cool kitchen gifts for adults under $15, and they'll wonder how they lived without this one.
Grateful AF Deck with Display Stand, (item no longer available) $15, Emily McDowell
100 gratitude cards that will make you laugh. Also, feel gratitude.
Adventure Is Out There Mug + Carabiner Set (item no longer available)  $10, Target
Good reminder
Kaike Sugar Scrub $15, Showfields
Exfoliate!
What Unites Us: Reflections on Patriotism by Dan Rather $15.59 through Indiebound
Wise words from a national treasure.
Hay Time Hourglass (item no longer available)  $12, MoMA Design Store
Not just a beautiful object…it's very useful for Boggle fans!
Perfect Partners Card Game for Adults (item no longer available)  $9.99 Nordstrom
And you thought the quarantine tested your relationship.
Keep Betty White Safe face mask (item no longer available)  $13.90, Ray Gun
If you do it for anyone, do it for Betty White.
(35% of profits support community food banks, too.)
Pocket Precincts Travel Guides $14.99, Poketo
With an IOU for a trip…for when we can travel. One day.
Kamala Ornament (item no longer available)  $10.27, Bonnie LeCat
We already got what we wanted this year. This gift just reminds us of it.