Next up in our Back to School Shopping Guide series are the coolest backpacks and bags for big kids. And you may know that's no easy task, especially when kids suddenly have an opinion (or two or 27) about what they're carrying. Here, you'll find the coolest styles from preppy to funky to everything in between, all big enough all those books and homework folders (ack!) and snacks and even laptops they'll be toting around. Plus as moms, we're aiming for packs that will still look pretty great in May, too.
We're thrilled to bring you all these cool picks courtesy of our awesome sponsor HP, whose HP Instant Ink replacement service really helps you save time and money, two things we really like saving. Not only will you save up to 50%  a year off original HP Ink, but because it auto-ships, you never worry about running out of ink. (Scrambling for cyan the night before the big social studies project is due sound familiar?)
And don't miss our big $1000 BTS giveaway below, in which one winner will bring home a cool HP Printer (and HP Instant Ink subscription) plus a slew of other seriously awesome prizes for your kid – and for you. Whoo!
All of our picks have been editorially selected by our staff. There has been no compensation in exchange for picks. Cool Mom Picks is an rstyle and Amazon affiliate and some picks may include affiliate links which you can click to help support what we do.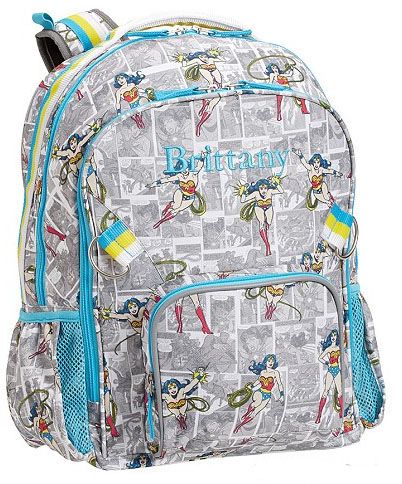 Wonder Woman Backpack  and Superman Backpack ($44.50+ at PBK)
Our own grade-schoolers are so thrilled with PBK's entire new Marvel collection, which all feature the colorful icons popping out from against a black-and-white comic strip panel. Have it personalized, monogrammed, or if you want to be extra cool, just put Diana or Clark on yours. We'll all get it.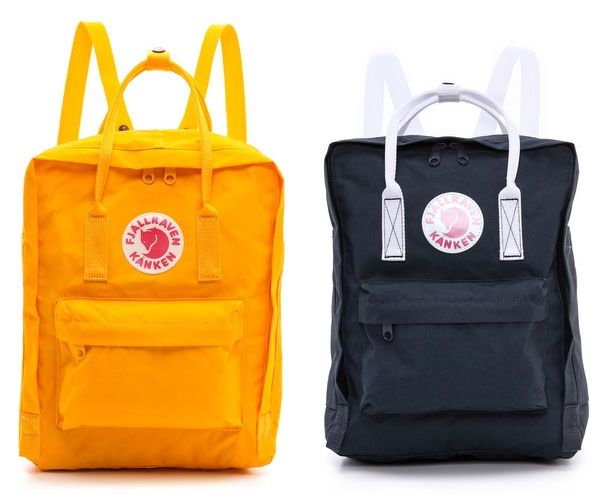 Fjällräven Kanken backpack ($75, Zappos)
Also a pick in our best backpacks for preschoolers, Fjällräven makes spectacular full-sized backpacks for the miminalist. In other words, you get all the compartments you need but none of the crazy features you don't.  And ooh, amazing color choices.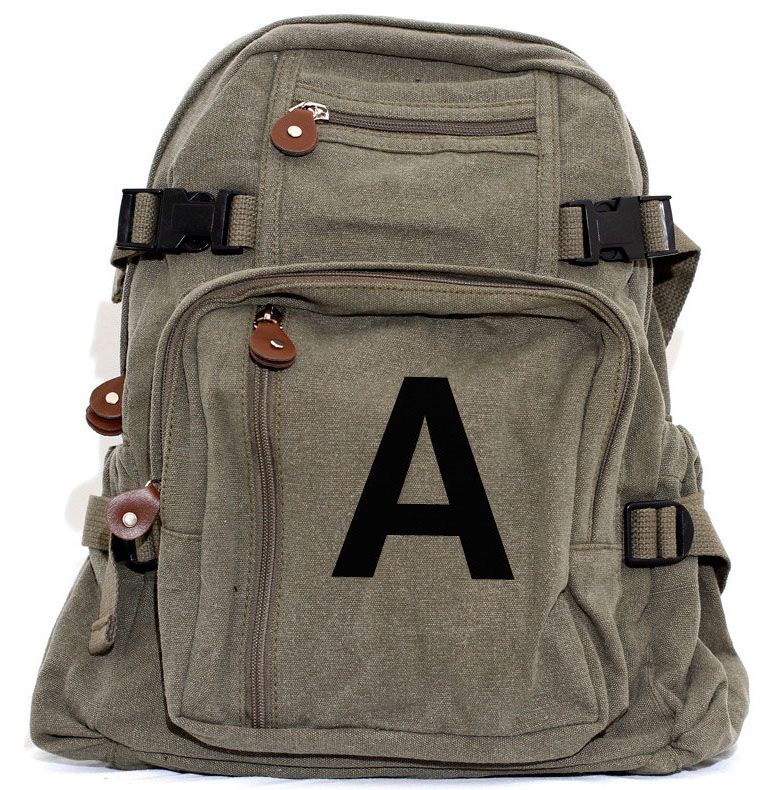 Monogram canvas backpack ($43, Medium Control)
Recently featured on our site, this cool company has an incredible range of durable designs for kids too cool for cute designs but who still want to show some style.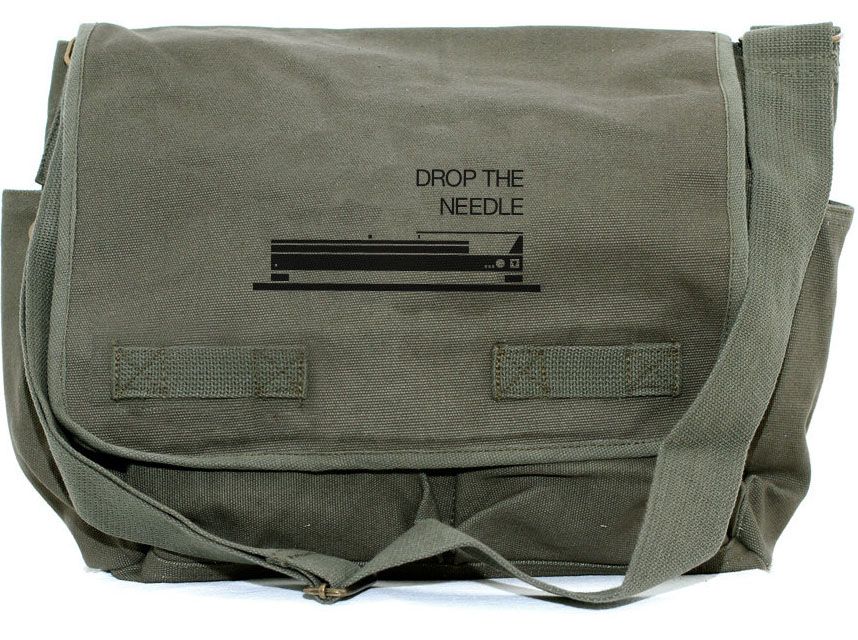 Drop the needle messenger bag ($46, Medium Control)
From the same company, big props for their messenger bag styles which feature cool designs like this retro reference to turntables. Currently referred to as "DJ culture." Whatever. We just like it.
– Keep reading for a chance to win our $1000 back to school giveaway. Entering is easy! – 

MadPax space-themed Bubble Backpack ($80, MadPax)
We are so in love with this big, space-themed, glow-y backpack that we're even giving one away in our back to school giveaway. All their Bubble Backpacks are terrific (including the solid red one at top) but this one should get some extra special attention on the first day of school.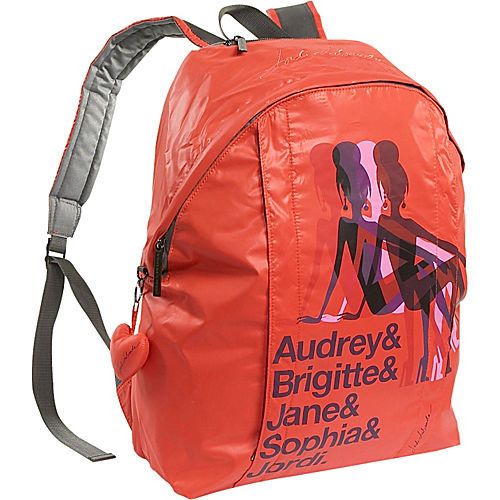 60s Starlet Backpack by Miquelrius ($37.99 on sale at eBags)
For big girls turning into little ladies, we love Jordi Labanda Cameron's medium sized poly backpack with a nod to some of the most enduring classic film stars of our time. In light of Lauren Bacall's recent passing this week, we only wish her name were here too.
OAK Old School Backpack ($60, OAK Lifestyle)
OAK actually stands for Ordinary Acts of Kindness, and when you purchase one of these durable, comfy canvas laptop backpacks, you not only get an awesome bag for back to school, but the company donates a backpack to a child in need. Hooray for school supplies that give back.

Fjällräven Rucksack ($150, Zappos)
Also from Fjällräven (oh, those clever Swedes) comes this fantastic rucksack style backpack for kids who are going to be carrying more than a few composition journals each day – including a 15″ laptop. (And for more of the best laptop backpack ideas, check out our 2013 back to school tech guide. Also, aren't you just dying to say, "Please to help me with my rucksack?"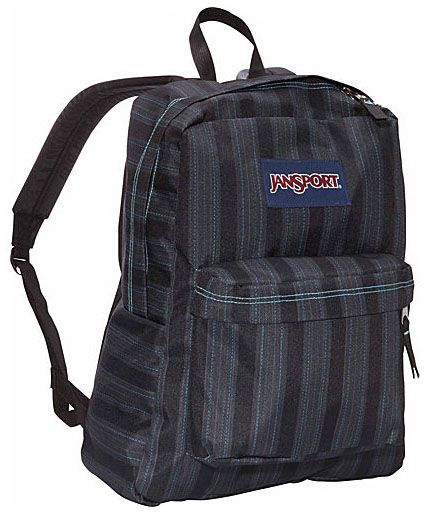 Jansport Superbreak Backpack ($34.90, eBags)
For an affordable option that still has style, we're liking this gender-neutral, sophisticated striped print from Jansport. Stripes of all kind are always in style; the dark color will keep it looking newer, longer; and for under $35, hard to beat the price.

Granite Gear Misquah Backpack and Granite Granite Gear Saunders Backpack ($34.99, 39.99, Granite Gear)
This rugged backpack from the cult favorite Minnesota company Granite Gear, has the DNA of a serious camping pack but with a lightweight design and cool styling that makes it perfect for school days. A.K.A. the times kids probably wish they were outdoors jumping streams instead.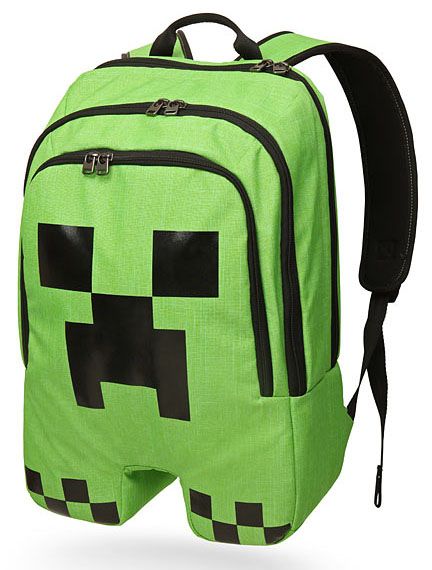 Minecraft Backpack ($39.99, Think Geek)
No one – no one – can tell our own kids that this isn't THE backpack to own for fall.  Ask your own, and tell us what they say.
EXTRA COOL: WIN IT!
We're so excited to give away one massive Back to School prize pack valued at more than $1000, filled with back-to-school essentials for both kids…and moms. Because let's be honest, we're going to be working hard too, this school year.  We deserve a designer handbag, right?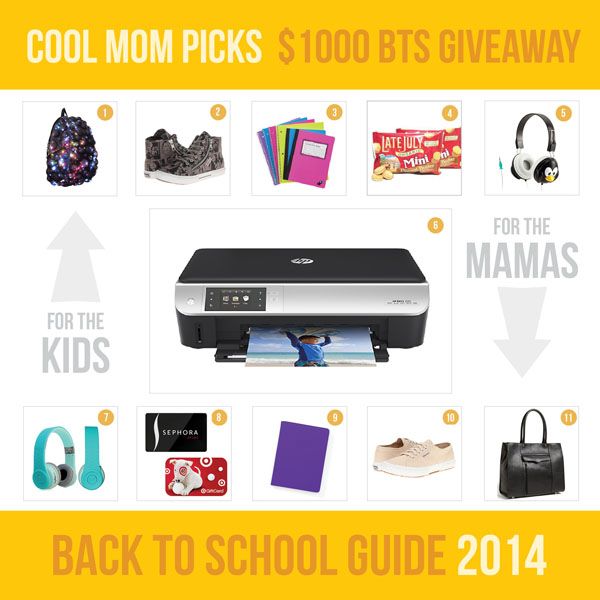 PRIZE INCLUDES:
1 Mad Pax Warp Speed Bubble backpack | 2. Superga sneakers for kids | 3. Big white box of Back to School essentials from Yoobi | 4. Late July snack pack | 5. Griffin Kazoo MyPhones kids' headphones | 6. HP ENVY 5530 e-All-in-One Printer + 6 months ink subscription from our sponsor HP | 7. Fanny Wang 1000 series on ear headphones for women | 8. Target gift card for the kids and a Sephora gift card for you |  9. momAgenda personal organizer | 10. Superga sneakers for moms | 11. Rebecca Minkoff 'MAB' Leather Tote. Because we love you.
Thanks to all that entered and congrats to the winner! THIS GIVEAWAY IS CLOSED
Thank you so so much to our wonderful sponsor HP, the makers of the HP ENVY 5530 e-All-in-One which is perfect for students and families. It features the innovative HP Instant Ink replacement service that makes printing easier and more affordable than ever, starting as low as $2.99/month.
Other 2014 Back to School Guide posts to check out:
The coolest preschool backpacks
The coolest lunch boxes and lunch bags
The coolest lunch box accessories
The coolest back to school printables
The coolest school supplies