We're happily getting ready for kid number four at our house, and with that, a return to diapers. While I'm not exactly excited about the wiping bottoms part, again (because, really, who is?), I am excited to find a new chic diaper bag to tote around all my stuff. I'm happy to report that this spring the trend is black and white. Very classic! Plus, it really goes with anything you choose to wear (barring baby spit-up).
Related: 10 of the best diaper bags under $150
From florals to stripes and everything in-between, we're seeing lots of statement-making black and white diaper bags. Honestly, I love all seven of these; I have no idea which one to choose. All I know is they might help me look stylish even when I'm totally sleep-deprived. Again.
CMP is an rstyle affiliate.
We all absolutely love the clean, modern lines on this tailored tote from Petunia Picklebottom and their Mod Collection. Just swap out the baby bottles and burp clothes for sunglasses and cell phone, and you've got the kind of bag I'd want to carry even when I didn't have my baby along with me. ($149)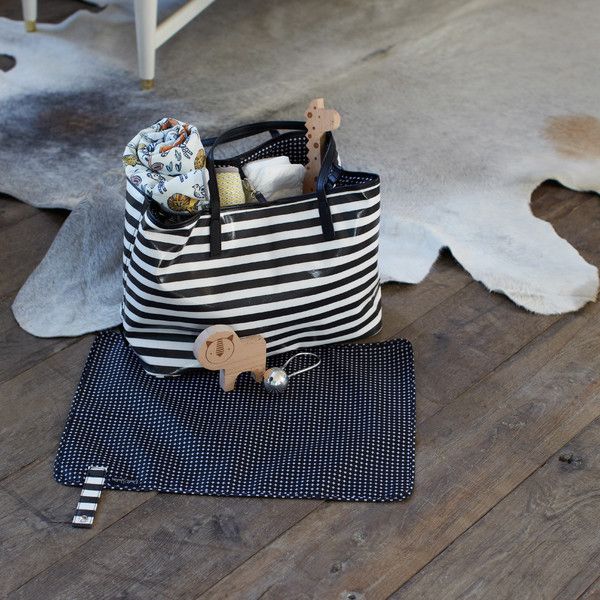 We've been big fans of Dwell's modern designs for a long time, and they've recently teamed up with Thermos to create this cool black and white striped tote diaper bag that's lined with Thermos insulation. So the warm bottle you stashed in there to feed your baby on your lunch date will still be warm when you get there. Plus, great price. ($70)
The Classic Stevie bag from Kate Spade is chic and sophisticated, but it's also really practical, because, roomy! It has tons of interior pockets so you don't have to make tough decisions like whether to pack your baby's favorite stuffed kitten or your Kindle. Plus, the whole thing wipes clean in one swipe because the interior and exterior are both made of nylon. It's expensive, as designer diaper bags tends to be, but it will likely be a bag you use long after your baby is out of diapers. ($398)
Related: 7 celebrity diaper bags we're drooling over from affordable to whoa.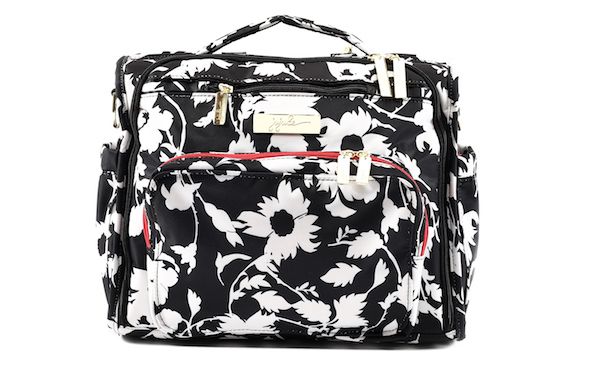 Ju-Ju-Be is like ground zero for lots of pretty black and white diaper bags of all kinds. I happen to be a fan the BFF diaper bag, which comes in many prints, but I'm liking this beautiful black-and-white floral called Imperial Princess that's going to hit the site on March 15. It's very Star Wars-y sounding, but the style is anything but intergalactic. And the gorgeous ruby red satin lining takes the sophistication level up a notch, along with the gold legacy hardware on the bag. But take a look at their other options too. Lots to choose from. ($180)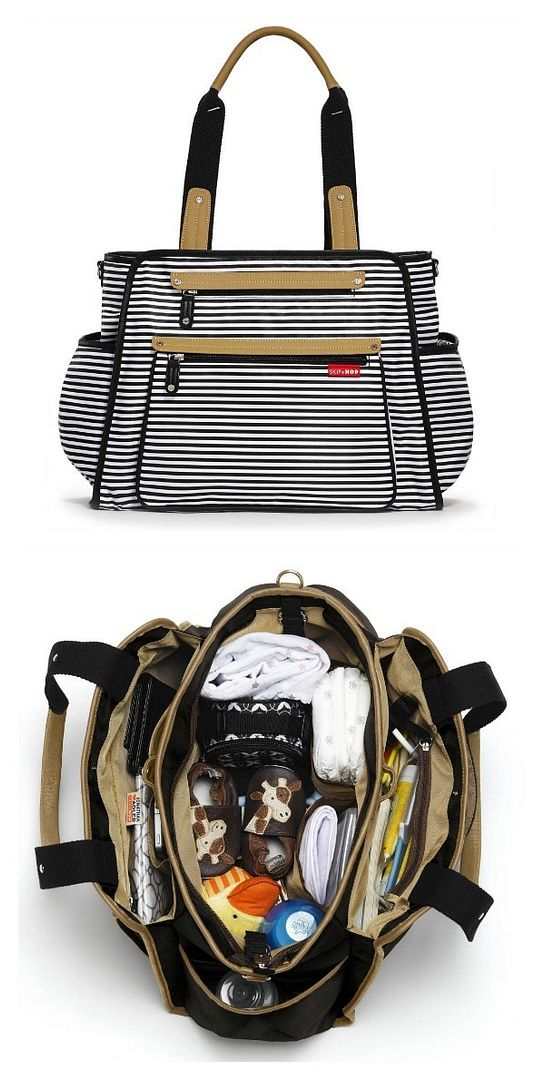 I really like this preppy Grand Central diaper bag by Skip*Hop. Its sturdy shape won't go limp on you, making it easy to search for what you need this very minute. As all of us long-time Skip*Hop fans have come to expect, it's smartly designed with compartments for everything from diapers to journals to pacis. Plus it's all BPA and phthalate-free, which I guess means you can store unwrapped food in there worry-free — although I am not sure why you'd want to. The best part though? It's water resistant, so when a bottle or sippy cup leaks, as it's bound to do, you won't ruin your wallet or cell phone that's safely stashed in another pocket. ($90)
Better Life Bags started as a design-your-own Etsy shop that gave back to micro-development projects overseas, but now each Better Life Bag is giving back to women right here in the US. Each bag is made by a woman in a low-income neighborhood of Detroit, Michigan. I'm a fan of the trendy black and white Chloe diaper bag, which would make a beautiful gift, especially considering the story behind it is so meaningful to a new mom. ($157)
Related: 8 awesome diaper bags and totes that give back to other mothers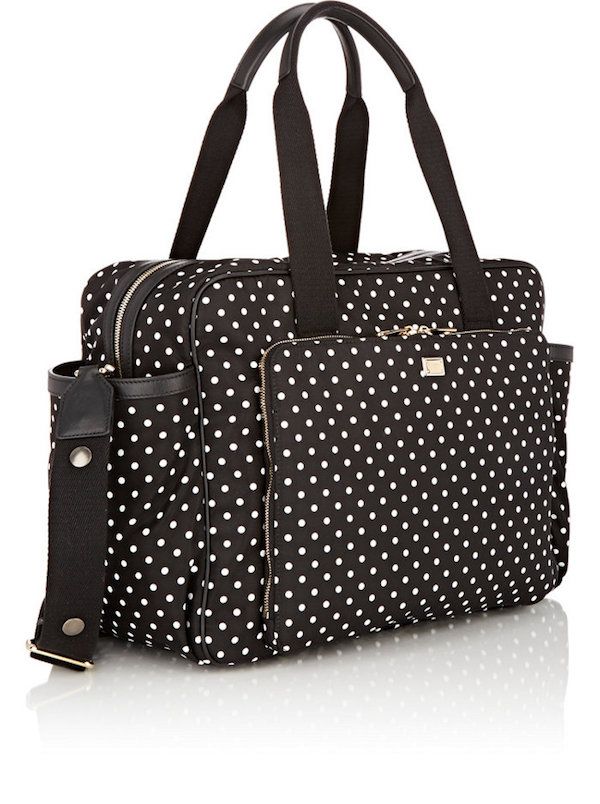 Want a full on, sky's-the-limit splurge? Just for fun, check out the the high-end black-and-white polka dotted Dolce & Gabbana diaper bag at Barney's. Whoa. Sure it costs about as much as an L&D co-pay, but if you've got a spare grand or two lying around, wow is it a stunner. (a whooping $1,675)