Maybe it's because spring is officially in the air, but mamas, I am definitely in love. With a diaper bag. More specifically, with the new Mod collection from Cool Mom Picks favorite Petunia Pickle Bottom.
With three modern diaper bags that any mom — or accessory aficionado — will find useful and stylish, the Petunia Pickle Bottom Mod collection features chic geometric patterns in three colors. Though the ex-New Yorker in me thinks you can never go wrong with black, the electric citrus and paprika would brighten up any stroller they're attached to this spring.
Related:  10 of the best diaper bags under $150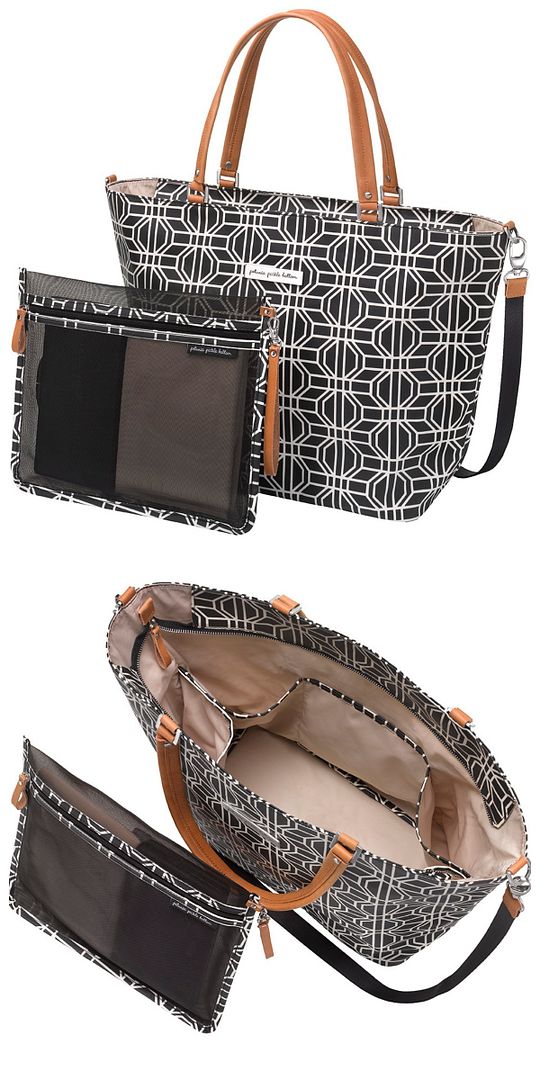 If size and versatility are important to you, I would check out the Altogether Tote (above) or the Statement Satchel, both of which you can wear over the shoulder carry messenger style. The roomy Altogether Tote is fabulously oversized with six internal pockets and one external zip pocket for stashing your phone or key. On the outside it's dripping with style, but on the inside, it's all about that baby, with a waterproof lining and an included detachable mesh zippered bag that holds a small washable changing pad and a wipes case. You can even toss a few diapers directly into the changing kit, which opens up a couple of pockets for toys, snacks and other on-the-go must-haves.
Of the three bags in the Mod collection, this tote is my favorite, although I wish it had just a couple more compartments to stow away dirty items. However for this mom of two under two, it's pretty damn near perfect.

The tallest of the Mod collection, the Tailored Tote is another roomy option, with the highlight being those two big external bottle pockets; perfect for new moms who want to access bottles or sippys quickly and easily, and want to look good doing it, of course. Not that I ever look as pulled-together as their models after a day of chasing two toddlers.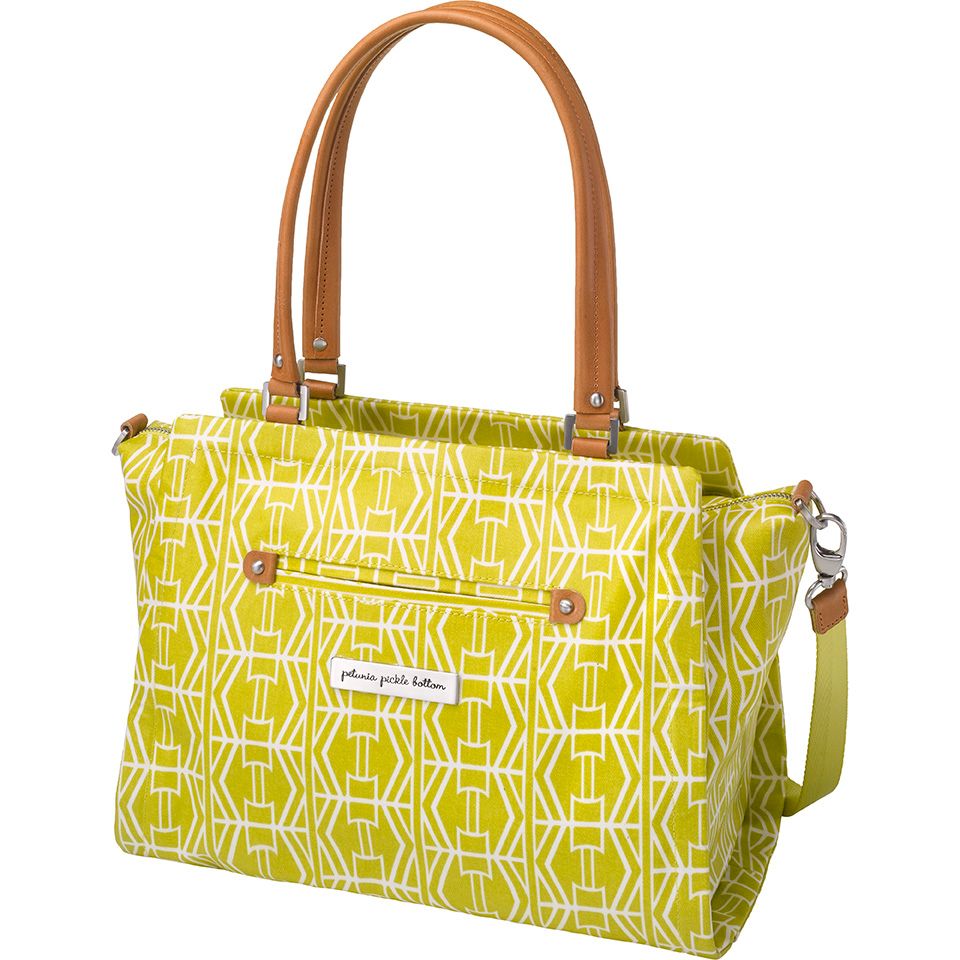 Finally there's the Statement Satchel by Petunia, which is more boxy and structured than the tote, with two internal bottle slots and a handy front pocket with a magnetic close. While spacious, if carrying your life on your shoulders at all times is priority number one, the Altogether Tote gets my vote. This one is more like the "don't look like you're carrying a diaper bag" diaper bag, with a satchel structure that's very on-trend right now.
Starting at $149, the Mod diaper bags are still on the splurgey side, but nowhere near the priciest of Petunia's handbag collections, let alone most designer diaper bags that look as nice — or sometimes not as nice — as these. I think they would make a fantastic gift for a new mom or even a nice "just because" gift for a mom who's in the weeds and could use an accessory-induced spring  pick-me-up. Not that I know anyone who fits that description.
The Mod Collection of diaper bags at Petunia Pickle Bottom is available for $149-$179 at petunia.com.