You don't need to live in a galaxy far, far away to grab one of these cool inner-space worthy Star Wars kites from Think Geek on May the Fourth or any other day. And you won't even need the force to get one of these babies into the air — just a decent breeze and an open field.
Made of nylon sail material, they'll be durable to withstand just about anything except for enemy fire and power lines, so keep them free from both.
Related: More than 40 cool Star Wars The Force Awakens birthday party ideas!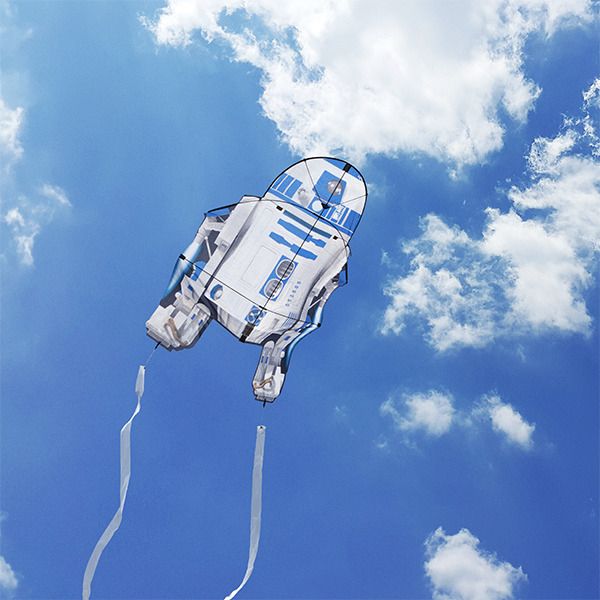 Word at the cantina is that kids as young as 8 should be able to get any one of these kites into orbit, but the X-Wing Fighter is the most finicky to keep up there so it may be best handled by experienced Rebel pilots. We're pretty sure that our bigger kids, aka our kids' fathers, would love to get one of these for Father's Day too.
By the way, there's been no proof to the rumors that the Death Star will explode without warning, but let's just say that you've been warned.
Grab one of Think Geek's large and out-of-this-world Star Wars kites in honor of May the Fourth. And may the force be with you.