I'm long past the days of decorating a baby's room (sniff), but when you find inspirational nursery prints this wonderful and beautifully designed, it's a wonder we ever used to settle for those ubiquitous licensed children's characters or generic animals.
After having looked at so many of these wonderful inspirational quote prints that weren't necessarily designed as baby gifts — but happen to make great ones — I'll be snagging some for my friends who are having babies. And maybe even a few for our own home that my elementary-aged kids will love.
Because I figure if I've got any job as a mom, it's making sure my kids know that they're loved to the nth degree, that they have massive amounts of potential, and that they should enjoy life each and every day. Great reminders for babies — or adults — of any age, don't you think?
Top artwork from Castle and Things | CMP is an rstyle affiliate
Related: The ultimate baby shower gift guide: 150+ of the coolest gifts for the cool babies in your life.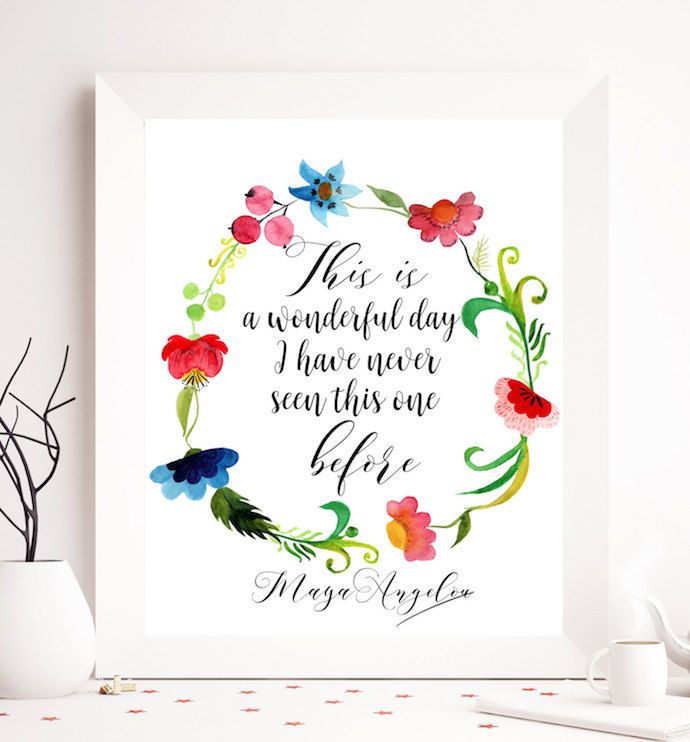 This Is a Wonderful Day, I Have Never Seen This One Before Maya Angelou printable file | Soul Printables ($5.00)
One of our all-time favorite quotes from the incomparable Maya Angelou, this is the kind of print a young child can gaze at for its pretty floral design, then grow to appreciate in a whole different way.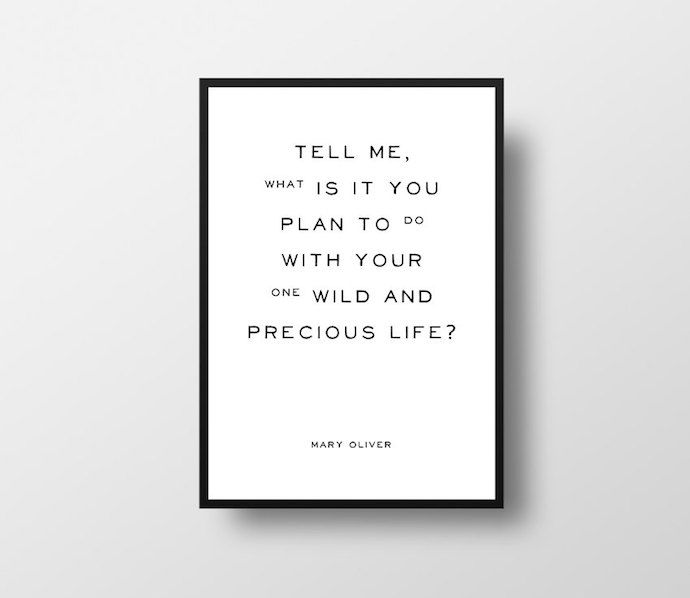 Tell Me, What Is It You Plan to Do with Your Wild and Precious Life print | The Bookworm Prints ($14.60)
Simple black-and-white is so elegant for nurseries and it's become such a great trend lately. But when it comes to artwork, I think this quote from Pulitzer-winning poet Mary Oliver goes with absolutely any decor style at all.
Related: 40 ideas for the coolest black and white nurseries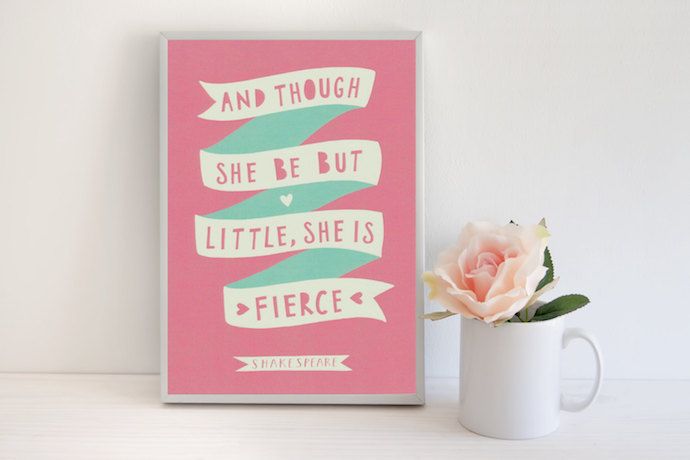 And Though She Be But Little, She Is Fierce print | Violet and Alfie ($21.88, ships from England)
Yes, we've all probably seen this quote by now from A Midsummer Night's Dream, which is so popular with girls rooms, and this is one of the loveliest renditions I've seen of it.
(Editor's note: It's actually not written about baby girls; it's a little snark from Helena blurted out during a fight with her best friend Hermia who's being totally awful under the spell of magic. Read the whole scene, it's great.)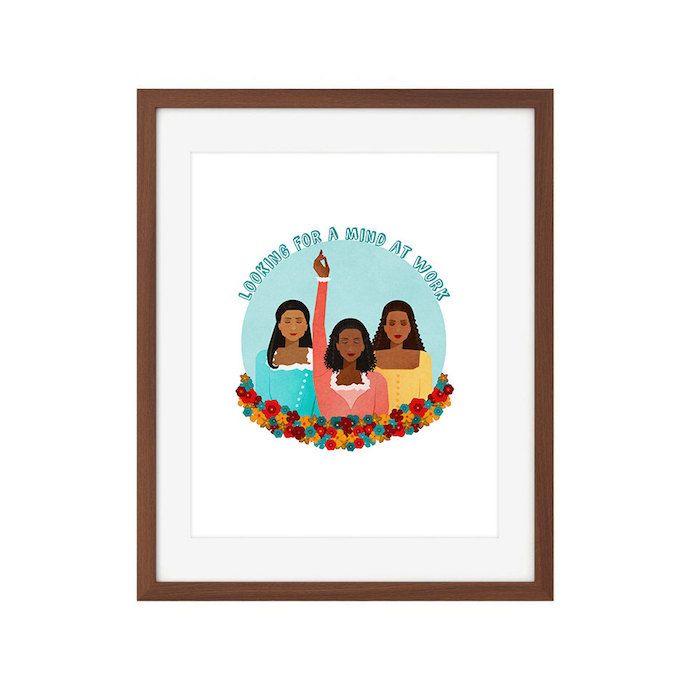 Looking for a Mind at Work from Hamilton print | The Joyful Fox ($15.00)
Could it have been long before all the memorable lines from cult hit Hamilton were translated into fan art, which makes wonderful nursery prints?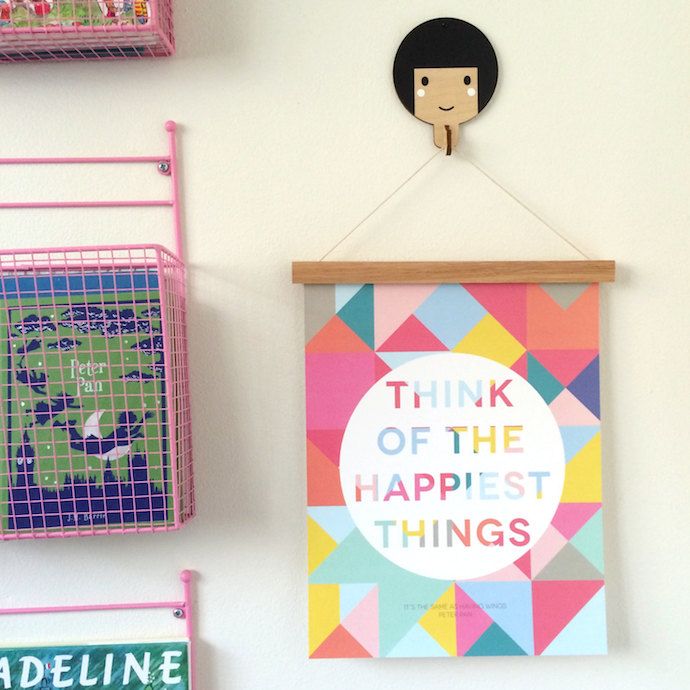 Think of the Happiest Things print | Poppy Loves to Groove ($18.98)
Yes, Peter Pan quotes can be a classic for baby's rooms, but there's nothing baby-ish about the color and design of this sophisticated art print.
Shine On, My Love print | Land of Nod ($24.95)
Unicorn prints will never not be appropriate in any room as far as we're concerned, especially this one from Lucy Darling, which is just so whimsical and artful with that rough-hewn wood block look.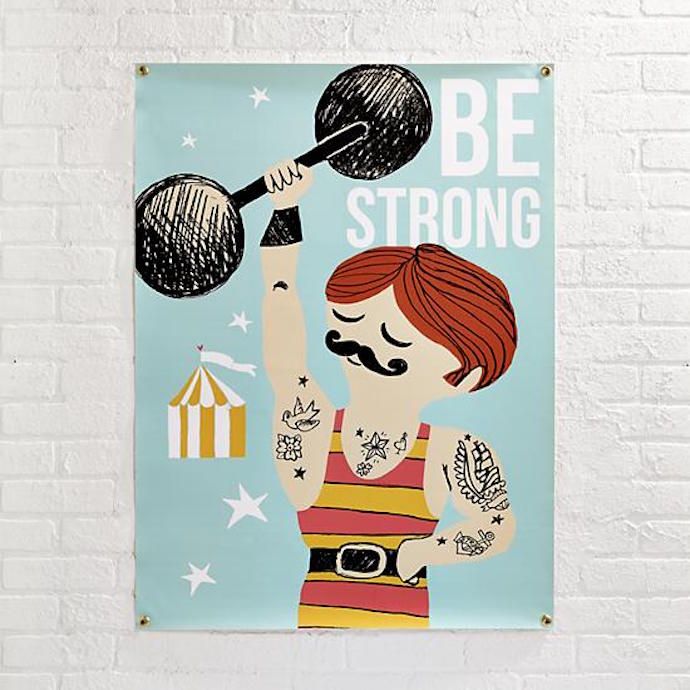 Be Strong oversized banner | Land of Nod (on sale, $59.97)
Inspiration doesn't have to be sappy, as seen with this slightly kitschy, really fun illustrated print by artist Misha Lu. I could even see it in an office, but a nursery seems like a good place for it to start its life.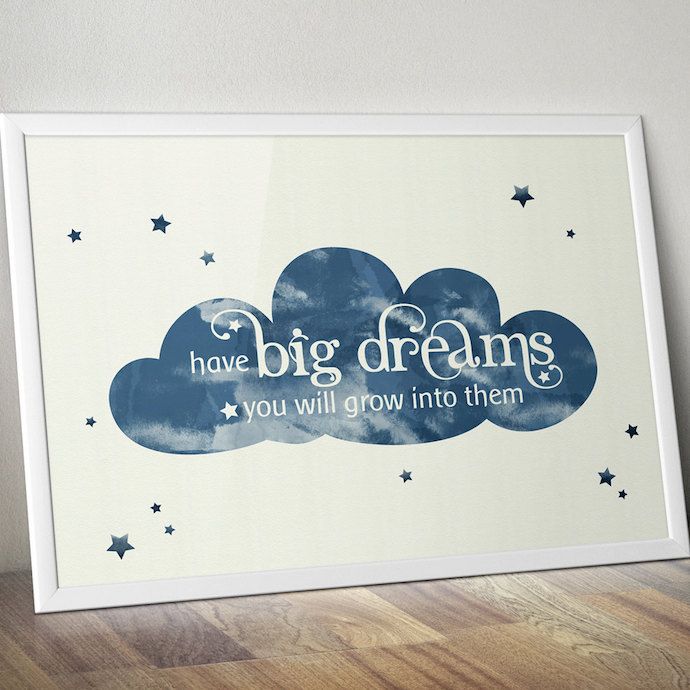 Have Big Dreams, You Will Grow Into Them printable artwork | Nutsy and Me ($3.99)
A super affordable way to decorate a nursery or child's room, this printable file just requires good paper, ink, and the perfect spot on the wall.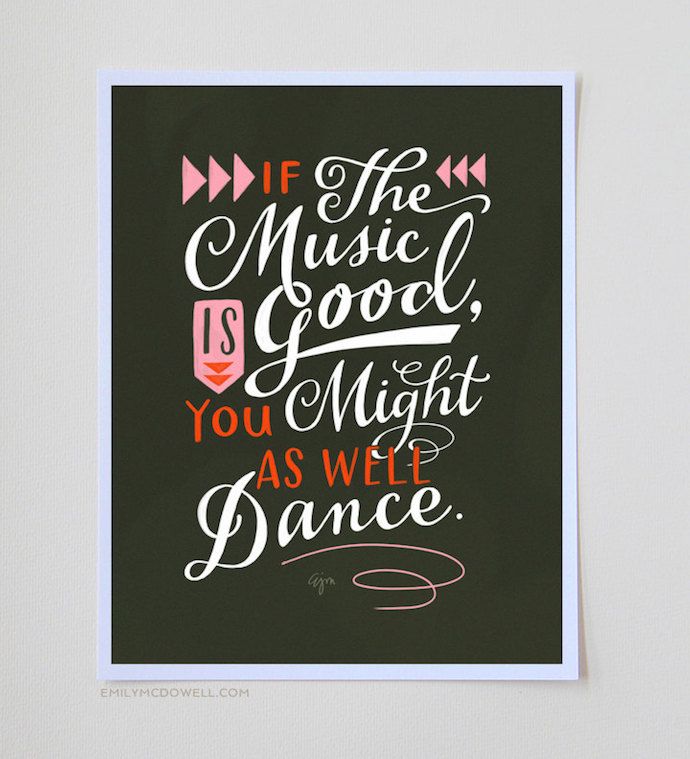 If the Music Is Good, You Might as Well Dance print | Emily McDowell ($28.00)
Adapted from Gertrude Stein's "…you might as well dance" (and many subsequent lyricists) we absolutely love Emily McDowell's artwork in all its forms, and especially here. Because should our kids ever outgrow it, we'll happily display it in our own rooms.
Related: 15 funny art quote prints we'd actually hang on our walls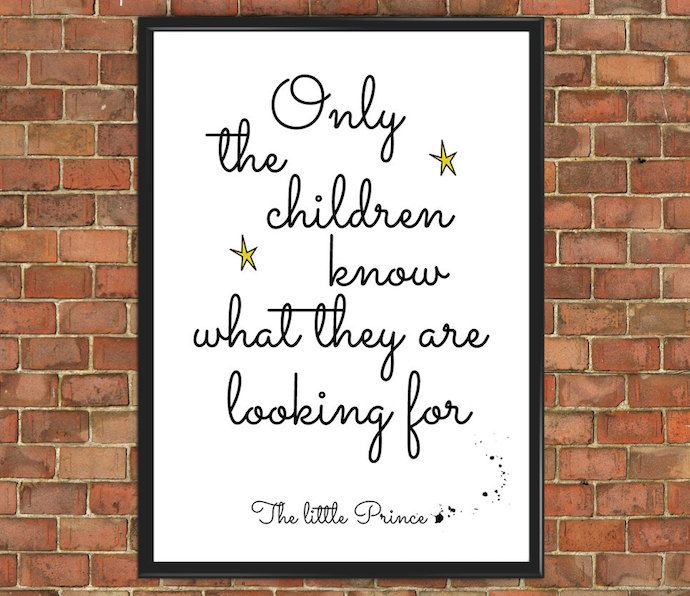 Only the Children Know what They Are Looking For Little Prince print | Wall the Fox Art ($13.90)
Okay, so the Little Prince is definitely a go-to for quotes that make fantastic, inspirational nursery art prints. While this one is specifically about children, it's less common than some others we've seen and frankly, it gives us adults a lot to think about too.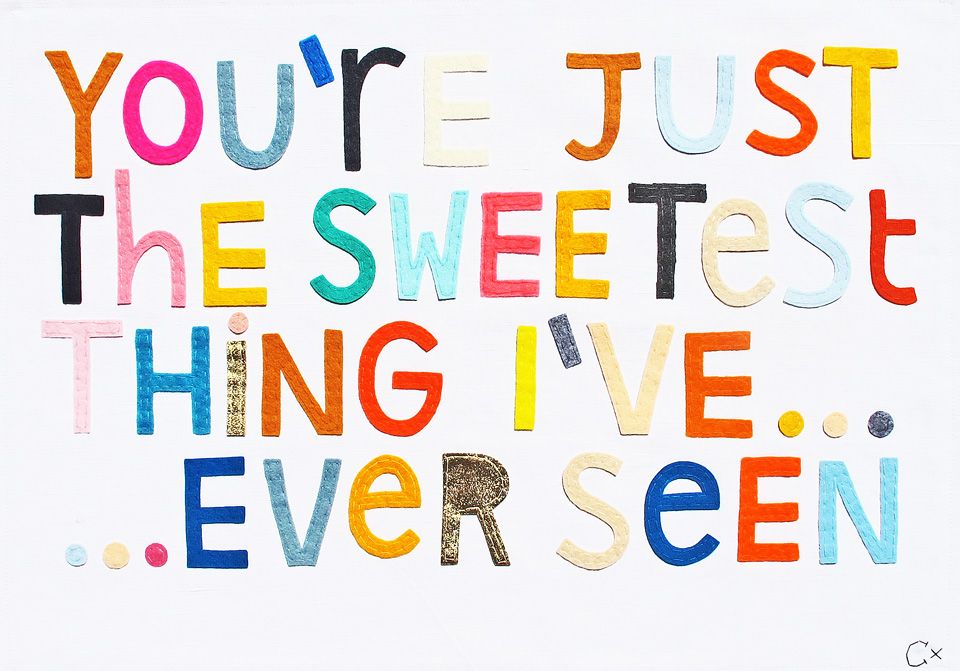 Handmade embroidered fabric art | Castle and Things ($350-way up)

We know the exquisite wall art from Rachel Castle is a small fortune, but we just could resist. Each one-of-a-kind piece is hand-cut and hand-sewn from from felt and gold fabrics and sewn to vintage Belgian linen. Though they're not all quite this spendy, and there are prints as well. You can find dozens of designs (also at top, with Stevie Wonder lyrics) with lots of cheeky pop culture references, and even request custom orders if what you love is sold out.
Her work is more than just inspirational nursery art; she's creating true heirlooms.