I desperately need handwriting help for kids in my home, and so I've been working so hard to find resources, printables, and other tricks to help make handwriting practice more fun (hopefully? maybe?) for them. My requirements: They have to get them excited to improve handwriting techniques, and they ideally should be fun.
The truth is, somewhere along the way, one of my kids developed some horrible handwriting habits that he just hasn't outgrown so I feel like it's time for a little intervention. Just what a tween boy wants to be doing in his spare time, right?
That's why fun (and even a sense of humor) is a must for me in finding the right handwriting help for kids like him.
From pencil grips to writing boards to books that aren't mind-numbingly boring, here are some of my favorite handwriting resources, with the hopes they can help your kids too.
CMP is an rstyle affiliate.
Related: 7 fun handwriting practice printables for kids, from pre-k to teen
It's always motivating for young kids write their own names, and these custom printable name writing worksheets are so cute if you're looking for handwriting help for kids. How awesome are those mermaids? The bonus: Order one, and you can keep printing out sheets forever.
(Or if you really want to save some money you can pull a George Foreman and just name all your kids the same thing so they can all use them, ha.)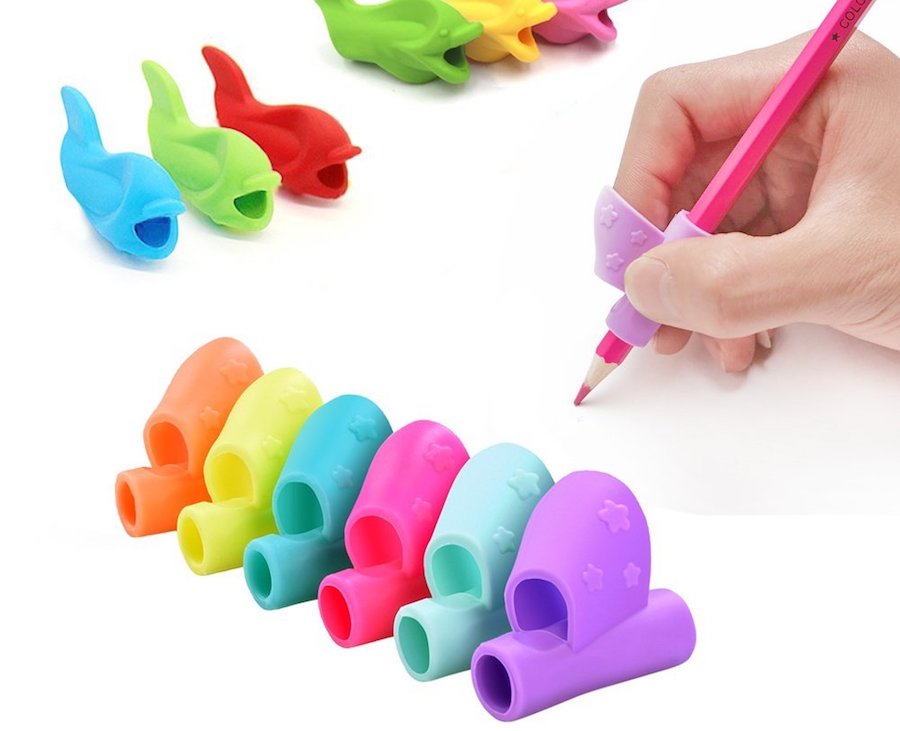 If your kid is starting off with a bad grip, their writing is going to suffer. Using silicone pencil grips can help them comfortably develop the proper writing position, which will go miles toward helping them actually write better.
I purchased one of these alphabet tracing boards at the Etsy shop From Jennifer (also at top) for handwriting help for my own kids, hoping it will correct their tendency to start at the bottom of a letter and write it upward. By tracing on this board (which is gorgeous, by the way) they'll develop better habits of forming letters the proper way.
Note that they are made to order and can take 2-3 weeks to arrive, but also that you can save a little by making it reversible — with capital letters on one side and lowercase on the other — rather than buying two separate boards.
A friend with a Montessori teaching background swears by sandpaper letters as a great handwriting resource. They have smooth backgrounds and rough paths for kids to trace their letters with their finger. If they get off, the texture will nudge them back to the correct position for writing their letters neatly.
Another classic Montessori technique is to have kids write letters with their fingers in sand, and this Montessori sand tray is a nice, neat way to let kids practice handwriting– as long as they don't get frustrated and toss it on the floor.
For a DIY option, fill a gallon-size ziplock bag with some colorful bath gel. Leave some room, then seal it up tightly, so kids can press down with their fingers to trace their letters in a substance that's completely contained.
Since they're not teaching cursive in so many schools anymore (argh!), I love this Cursive Writing Handbook for Kids: Jokes and Riddles workbook,  which is perfect for younger kids who can still appreciate a bad joke. Instead of writing boring sentences over and over, they'll be writing silly jokes — in their best penmanship, of course. There's a version for practicing print handwriting too. Warning for parents: be prepared to listen to bad jokes all afternoon long.
Related: 16 fun tips and tricks to get your kids to practice their handwriting
What may be the ultimate handwriting help for kids happens to be free, too! Check out this printable handwriting worksheet generator, which lets you print any worksheets at all, all with traceable letters or solid letters for kids to copy below.
I could write out inspirational quotes. Their chores list. All my best qualities. (Ha.) For my tween, printing out top 40 song lyrics or dumb celebrity tweets could be the motivator he needs. I can even have him go ahead and correct Kim's bad grammar while he's at it.
These beautiful wooden name tracing boards from ALETAkids are made from European beechwood with no stain, to make them as safe as possible for kids. These are heirloom quality, friends, and just gorgeous. They ship quicky from Spain, and the cost becomes more reasonable when you add extra items to your order, so go in with some friends, or load up early on birthday or holiday gifts. When kids are old enough to have outgrown them, I think they'd look amazing painted or decorated, then hung on their wall as decor.
Related: Strengthen your child's pencil grip by kneading slime: 5 natural, borax-free recipes
For a less spendy alternative to the wooden handwriting boards, you can let your child practice with handwriting stencils. The pros: the printed plastic shows where to start and finish each letter. And, it's cheap! The con: it can move around on the paper while you work, which might be frustrating to younger kids. Consider taping it down.
Related: Practice better pencil grip with these cool coloring books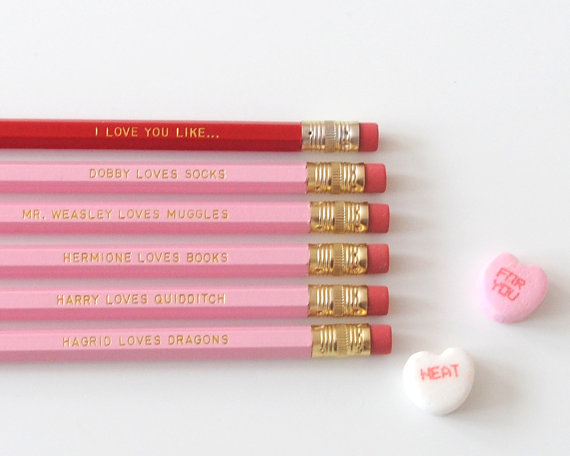 Don't underestimate the power of fresh new pencils or pens — or a fun pencil case — to inspire your kids to write more by hand. We are big fans of these Harry Potter pencils from Etsy shop Life is Rosier at my house. My tween is even ditching screen time to pull out her journal and write with these so, win!
If you have a middle schooler or teen who still needs handwriting help, then no tracing boards for you. Instead, grab a copy of the oldie-but-goodie Improve Your Handwriting by Rosemary Sassoon and Gunnlaugur se Briem, which will help you work with your child to identify where the problem lies, and find simple solutions to make it better. It may not be super-flashy, and it may not be as fun as some of the handwriting help for kids featured here, but it will definitely help.