As we keep saying, this year's Mother's Day gifts from the kids are going to be something extra special. If you're sheltering in place together, you'll have to secretly have something delivered or find the time — and space! — to help the kids make something without her knowing.
If she's a mom with adult kids, or a grandma living far away, well then any gift at all from the kids will mean so much to her. Because probably what she wants most is to see them. (Sniff, we get it. We're miss our families too.)
Of course any Mother's Day gift at all can come "from the kids," but we've put together some special ones that could really only come from the kids. Just be sure that whatever you choose is accompanied by a hand-signed card —  and if she's not with you on Sunday, a FaceTime call. Probably both.
In fact, make sure you do those things whether or not you're doing Mother's Day gifts at all.
Shopping through the links on this page may generate a small commission for us that helps support our own small business, at no additional expense to you. So, thanks!
Related Mother's Day Guides You May Like:
20 of our favorite self-care gifts for moms in 2020
10 handmade cards from the kids for Mother's Day that will melt her heart
13 truly creative gifts for mom that kids can DIY
6 easy Mother's Day brunch recipes the kids can make (with a little help)
Special Mother's Day crafts and cards to make her day
8 of the sweetest mother-daughter necklace sets
31 affordable Mother's Day gifts for all kinds of moms, and how to make them more special
17 wonderful Mother's Day gifts for Grandma, Nana or Oma
18 fantastic Mother's Day gift ideas for stepmothers who you definitely don't want to forget

To make a first Mother's Day extra special:
Mother's Day gift set for a new mom
($46.99, Pottery Barn Kids)
Featuring Jimmy Fallon's children's book, a beautiful keepsake frame, and more.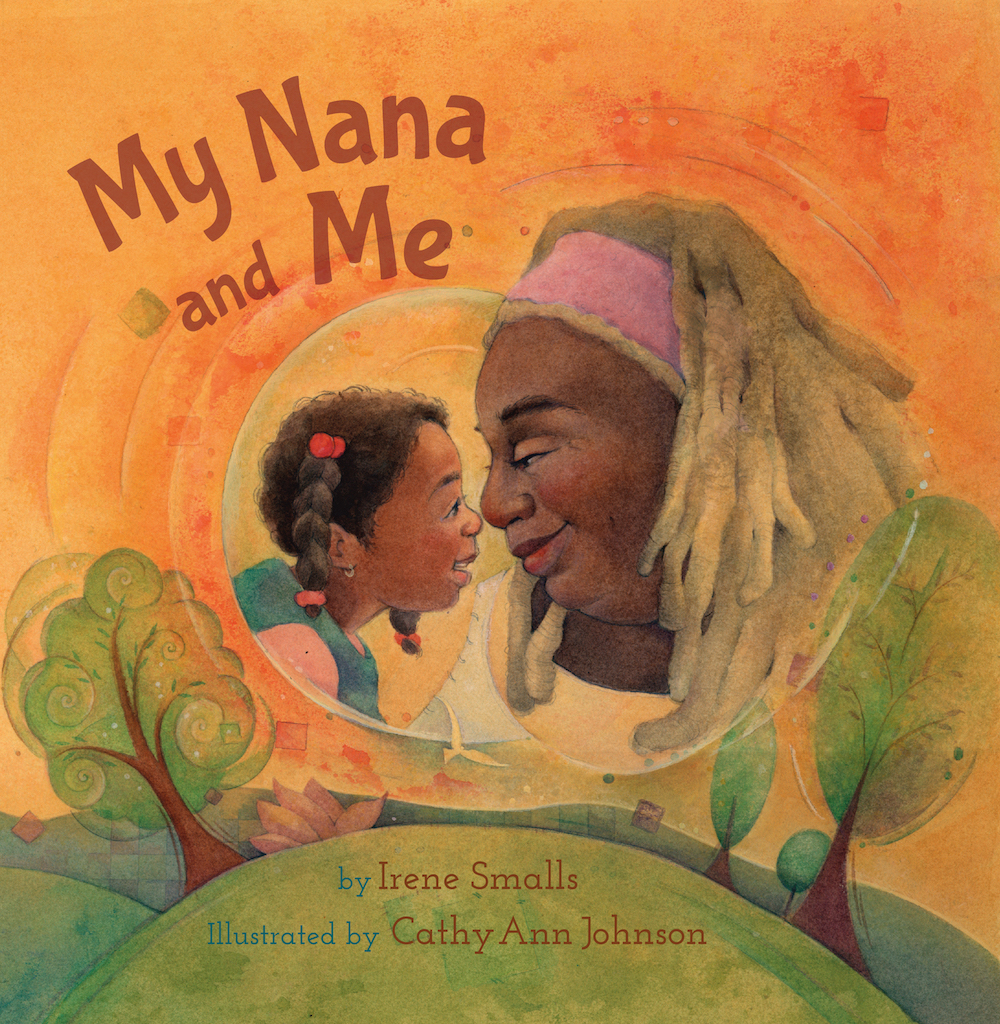 To set aside some long-distance time together:
My Nana and Me, by Irene Smalls
($9.99, Amazon)
Give Grandma, Nana or Oma a coupon book toward 10 bedtime stories — over FaceTime or Zoom — along with a favorite book she can read with the grandkids. She'll swoon.
To let her know you're okay being "stuck" together…or will be again soon:
Home is Where Your Mom Is keychain
($17, Michelle Mache)
Hurry and you can get it personalized! If she's sold out, look for other great gifts from the kids for Mother's Day in her shop.

To give her more me-time:
DIY Mother's Day Bath Sachet Gift Set
(Tutorial, Sugar and Cloth)
We are 100% for Mother's Day pampering, as you know if you've seen our entire guide to 20 self-care gifts for mom. This is lovely, and not too craft that you make with coffee filters. So sweet for grandmas and stepmoms too.
To make some at-home family memories:
Family Movie Night in a Basket
(DIY)
– Popcorn (Fresh or from a bag)
– Movie theater snacks (Economy Candy!)
– A cozy throw (Lots on sale now at Nordstrom!)
– print your own theater tickets (Tutorial: Canva)
To connect you together in one more way:
DIY Beaded Mother-Daughter Necklace Set
(Tutorial, Rhythms of Play)

Any mom or grandma would rock these beads, and any daughter would be proud to make them — or son.
Who says you can't have a mother-son necklace set, right?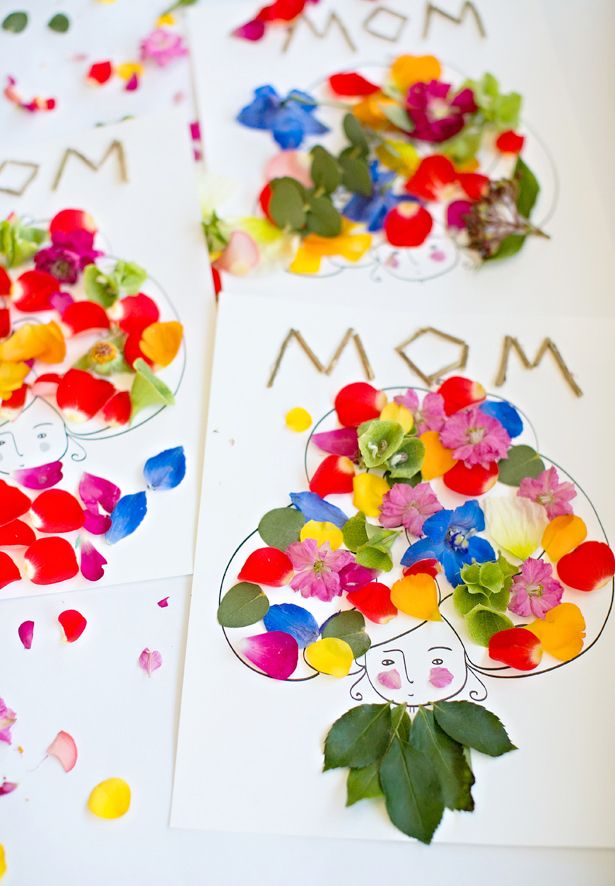 To give her a card that will make her heart melt:
DIY flower card with free printable
(Printable + tutorial on Hello Lucky)
In our roundup of DIY Mother's Day cards that kids can make, we fell in love with this one that blends cool design, kid-craftiness, and fresh flower petals.
To replenish her snack stash:
Mother's Day Candy
($30, Sugarfina)
This one is for her and her alone!
We also included their higher end candy trunks in a past guide to Indulgent Gourmet Mother's Day gifts on Cool Mom Eats if you really want to go big.
To say it with diamonds:
Custom 14k gold and diamond initial pendant
($389/1 letter and up, The Last Line with chain separate)
We know moms are working extra hard this year, and if you're up for a splurge, this is a really special one.
This woman-run jewelry shop was introduced to us by actress Alysia Reiner, and now we're big fans ourselves!
To amp up the requisite Mother's Day breakfast or brunch: 
Her favorite breakfast..in bed
(Lots of ideas: Cool Mom Eats)
If you usually go out for brunch, this year's at-home brunch needs to be even more special. Browse our
Mother's Day archives on Cool Mom Eats for dozens of ideas kids can make — maybe with a little help.
We happen to be swooning over these Baked Churro Donuts (above) from I Heart Eating… hint hint to our own kids.
To give her a beloved keepsake:
What I Love About Mom book 
($10, Uncommon Goods)
They fill it in…or if they can't, you do it for them. She'll hang onto it forever.
To twin it up:
A Mommy (or Grandma) and Me T-Shirt Set
($33 and up for sets, Gracelestine Craftery)
There are so many great ones we've come across, but this Black Queen/Black Princess set rocks.
Get the smaller tee in any size from infant to (young) adult.
To brighten her space with some handmade love:
A handmade confetti vase
(Tutorial, Modge Podge Rocks)
If you can part with an old florist's vase (we have so many lying around!) and have some colorful tissue and Modge Podge, let the kids go to town. Just add flowers for a special Mother's Day gift from the kids to instantly brighten a room.
To freshen up her favorite veg-out spot at home:
You Are So Loved Pillow
($2.25+, PCB Home)

From the couch to her bed to her favorite cozy chair, she'll love this reminder every time she sits.
It's a perfect gift from the grandkids to grandma, too.
To remind her how her kids see her — even when she doesn't see herself that way:
My Mom is Magical board book
($6.49, Amazon or shop your local bookstore online)
Whether it comes from her baby, or her college student who's still her baby.
To remind her she's queen for the day…and any other day, too:
DIY Mother's Day Pipe Cleaner Crown
(Tutorial at Design Improvised)
What would Mother's Day be without some kind of tiara to wear all day? Raid your art supplies and get the kids crafting!