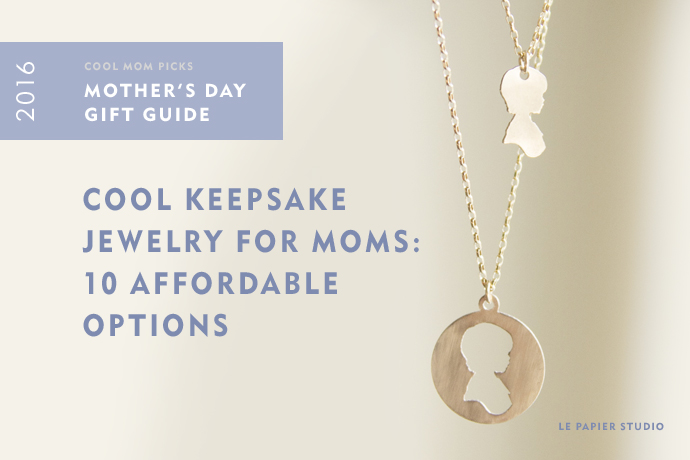 We are thrilled to be back once again with our annual Mother's Day gift guide, filled with our favorite ideas for all kinds of Mother's Day gifts for all kinds of moms. (What can we say, we're biased — We love moms, and we love shopping for moms. We admit it.)
We'll be rolling out a new Mother's Day gift category every day or so, starting today with the coolest personalized keepsake jewelry for moms. Because is there ever a bad day to browse jewelry? Exactly!
We know firsthand that personalized keepsake jewelry can be among the most treasured items any mother can own, whether it's a gold locket or something handmade out of macaroni on a piece of yarn. But if you are going to spend a little something we can help you save a little something too thanks to this year's wonderful Mother's Day gift guide sponsor, Ebates.
It's free to join, and they offer Cash Back and coupons for more than 2000 stores that you're probably shopping anyway, from big department stores to the indie makers on Etsy. And hey, we love anyone who saves our readers money!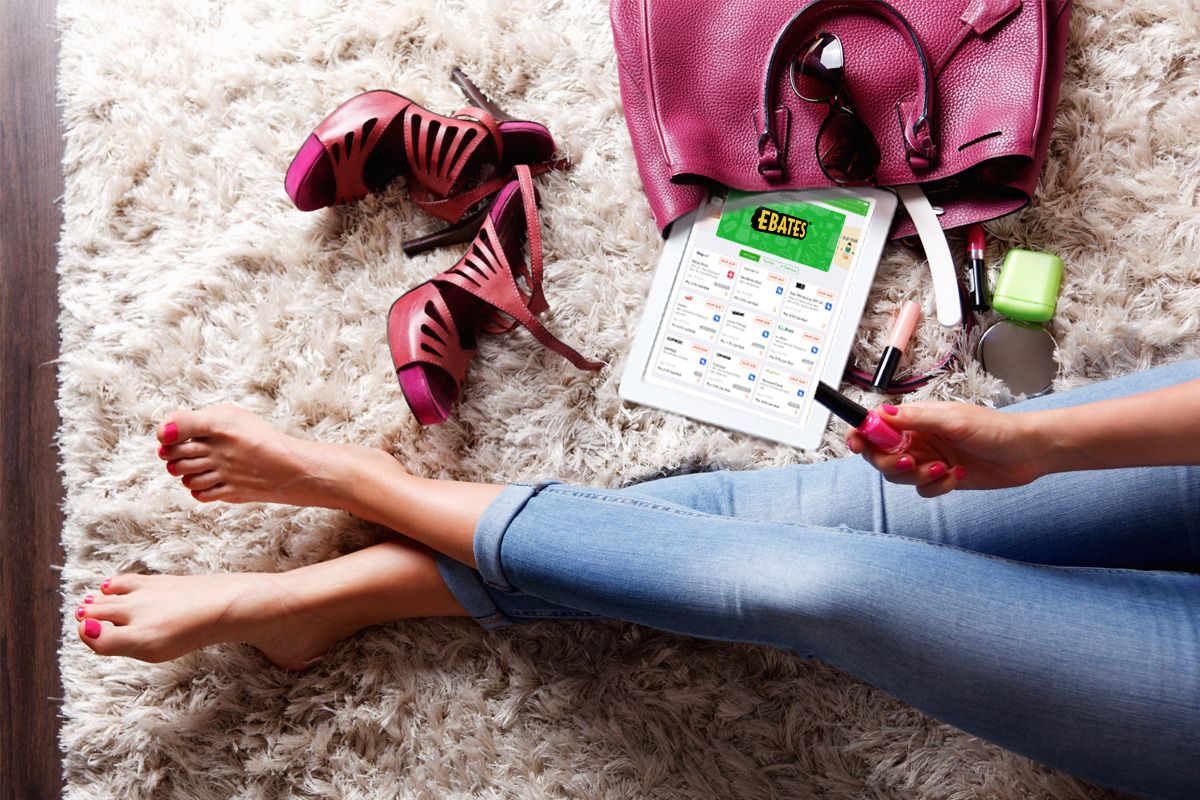 So be sure to sign up and save! Then peruse our ideas for personalized jewelry all under $200 that we think the special mothers, grandmas, stepmothers, and other maternal figures in your life will adore.
And keep in mind, so many of our picks are created and sold by moms themselves. So that's a whole lot of mothers you'll be making happy on May 8!
Our picks are all editorially chosen by our staff; there are no sponsored recommendations, just the stuff we love.
Visit our other Mother's Day Guide Posts: Cool personalized keepsake jewelry for Mother's Day • Cool personalized and custom gifts for Mother's Day • The coolest Mother's Day gifts for grandmas • 18 cool homemade Mother's Day gifts from the kids • 28 special Mother's Day gifts under $25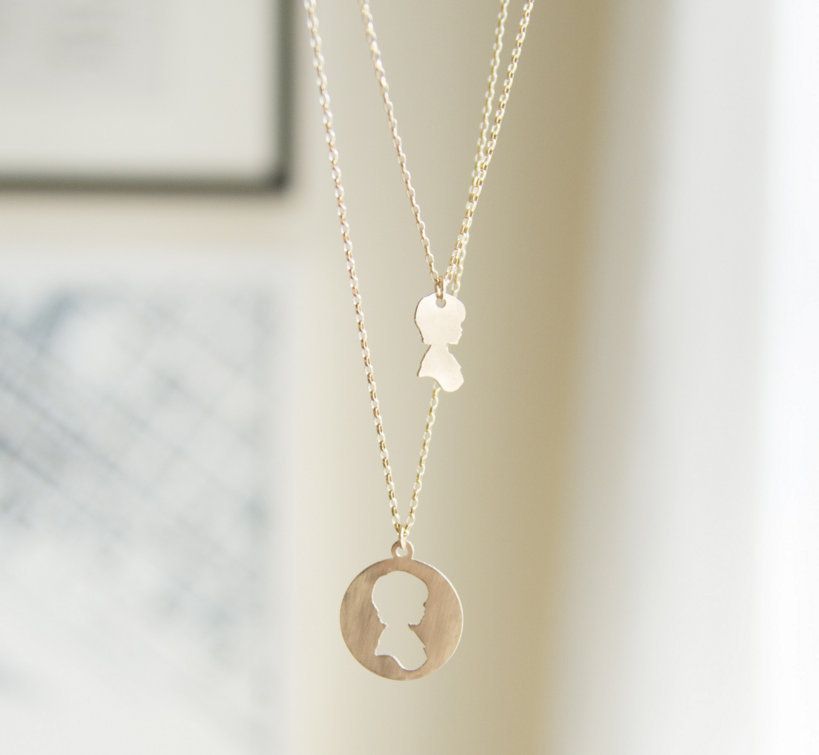 Mother daughter silhouette necklace set ($145+, le papier studio)
We're longtime fans of the beautiful keepsake gifts from Vana Chupp, and we love this fresh take on a friendship necklace. You get two chains in mother-daughter sizes, with each of two silhouette charms that fit together.

Vintage keepsake lockets ($150+ luna and stella)
For more of a traditionalist, Luna and Stella offers a range of one-of-a-kind vintage lockets, beautifully refurbished. If they're out of your favorite, keep checking back.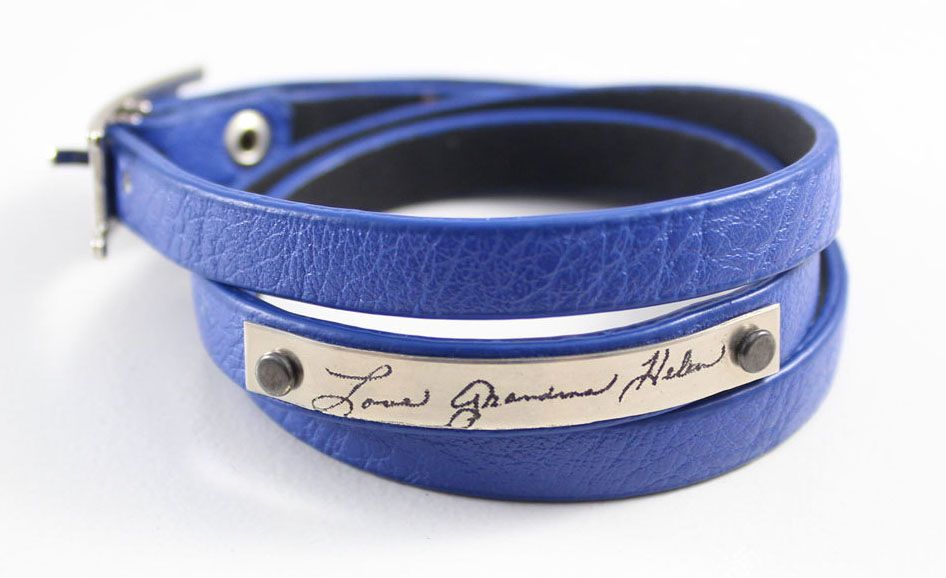 Personalized handwriting wrap bracelet ($65, aka originals)
It's nice finding a modern personalized keepsake gift for a modern mom or grandma on Mother's Day, so we've taken to this cool personalized wrap bracelet in one of 11 gorgeous colors. Plus it's made by a shop run by three South Dakota moms themselves.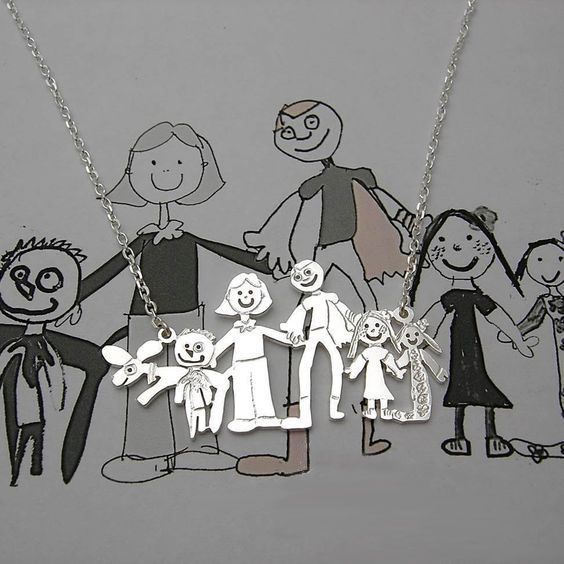 Jewelry from children's artwork ($110+, formia design)
A perennial favorite of our entire team, Formia Design transforms children's artwork into all kinds of incredible keepsake jewelry as perfectly as we've ever seen. And her turnaround time is impressive. While this can be on the higher end of our picks here, the results are absolutely worth it.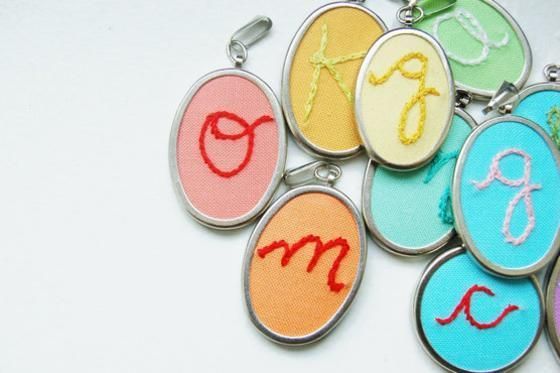 Personalized embroidered initial necklace ($36, merriweather council; or at hatch)
For something really affordable, colorful and fun, don't miss the great range of embroidered charm necklaces from Merriweather Council. Her Etsy shop seems to be on a short break, so we've also tracked them down online at Hatch for you.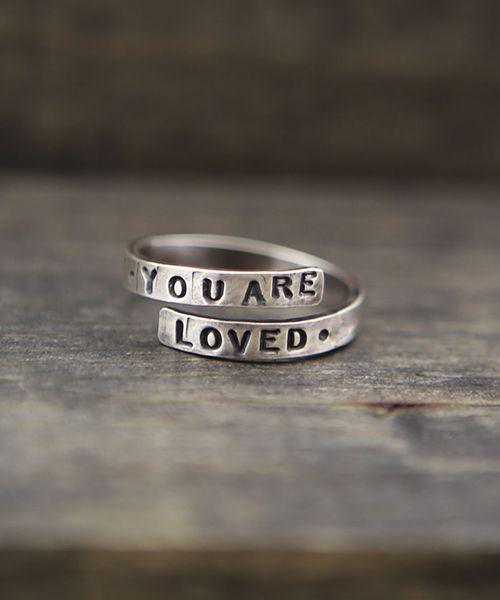 Mini wrap ring ($65, the vintage pearl)
You've got 20 characters to proclaim your affection for mom with this cool modern sterling ring from a favorite jewelry artist of ours. COOL MOM works great for us but you know, have at it.
*******
about our sponsor
If you're not shopping via Ebates, what are you waiting for? This wildly popular, free membership loyalty program offers you Cash Back and coupons for over 2,000 stores online both big and small where you're likely to be shopping for Mother's Day gifts. Or anything at all.
Just download their free mobile app. And to shop via PC, install the Ebates browser button and you'll be automatically notified when you hit a shop in the Ebates roster. Couldn't be easier.
Plus, if you join now as a new member and spend $25, you'll get a $10 welcome bonus. Nice!
*******

Custom handstamped mantra necklace by wen chan ($43, hatch)
While you can't customize the specific words on these gorgeous, chunky bar necklaces, you can pick from 7 inspirational words, one of which may be what you'd have picked anyway. ("Fearless" is a personal favorite of ours.)

Custom hidden message necklace ($160+, beth macri)
Whether you want to write mom, each child's first initials, or a short message of love, this artist makes truly special personalized keepsake jewelry that goes beyond the ordinary and the quality is just extraordinary.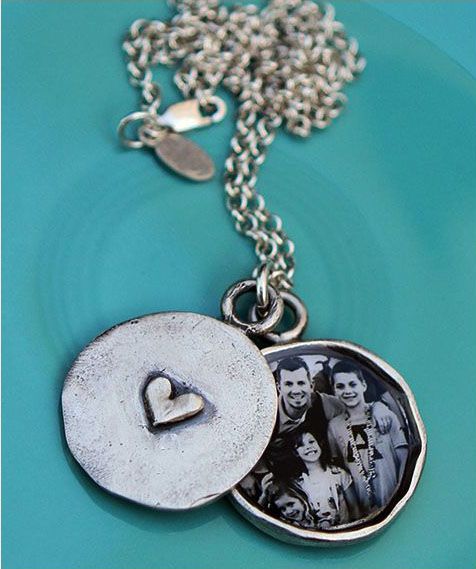 Personalized vintage style locket ($65, the vintage pearl)
For moms who like their jewelry less fussy, we discovered this rough-hewn, affordable locket last year and still think it's a great gift at a great price.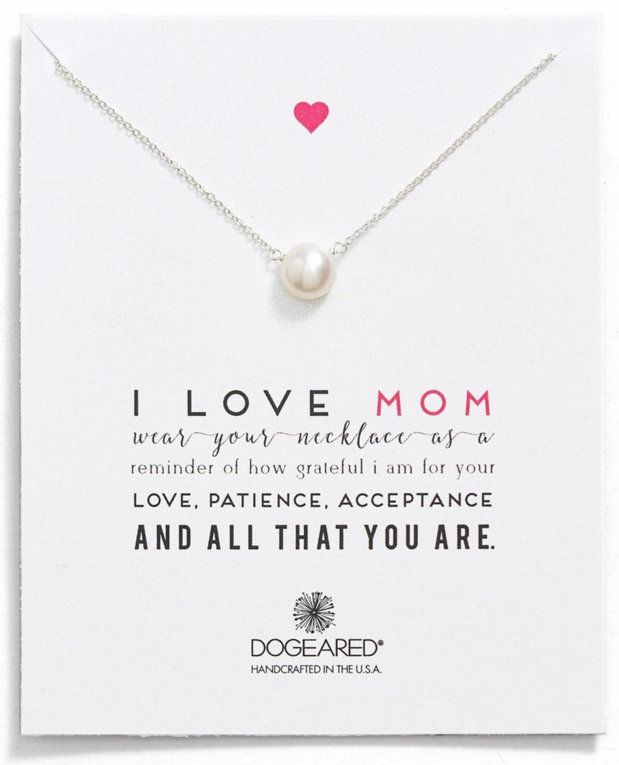 I love mom pearl keepsake necklace ($42, nordstrom)
Another example that sweet keepsake jewelry doesn't have to be spendy. For around $40, we dig this necklace that comes complete with the perfect message. It just needs your own signature.
Mother's Day Gift Guide 2016 Categories
The coolest keepsake jewelry for Mother's Day
12 of the coolest custom gifts for Mother's Day
The coolest Mother's Day gifts for grandmas
18 cool homemade Mother's Day gifts from the kids