What would Mother's Day be for without a heartfelt, homemade Mother's Day gift from the kids? Well it would be missing something for sure. So next up in our 2016 Mother's Day gift guide, we've put together a whole bunch of wonderful ideas for DIY gifts that kids can make, from simple craft projects for preschoolers, to ideas that tweens or teens could handle — if maybe with a little adult help. Because one thing we can assure you as moms is that this is one day where it really is the thought that counts. Even if that thought is a bouquet of pipe cleaner flowers, or a printable card scribbled lovingly with a child's crayon signature.
We hope you enjoy these ideas. And hey, you can also visit our 2015 guide for even more DIY Mother's Day gifts, or search our own site for dozens. We're here to help!
Just…don't call us to vacuum up any glitter from the floor.
Our picks are all editorially chosen by our staff; there are no sponsored recommendations, just the stuff we love. CMP is an rstyle and amazon affiliate.
Visit our other Mother's Day Guide Posts: Cool personalized keepsake jewelry for Mother's Day • Cool personalized and custom gifts for Mother's Day • The coolest Mother's Day gifts for grandmas • 18 cool homemade Mother's Day gifts from the kids • 28 special Mother's Day gifts under $25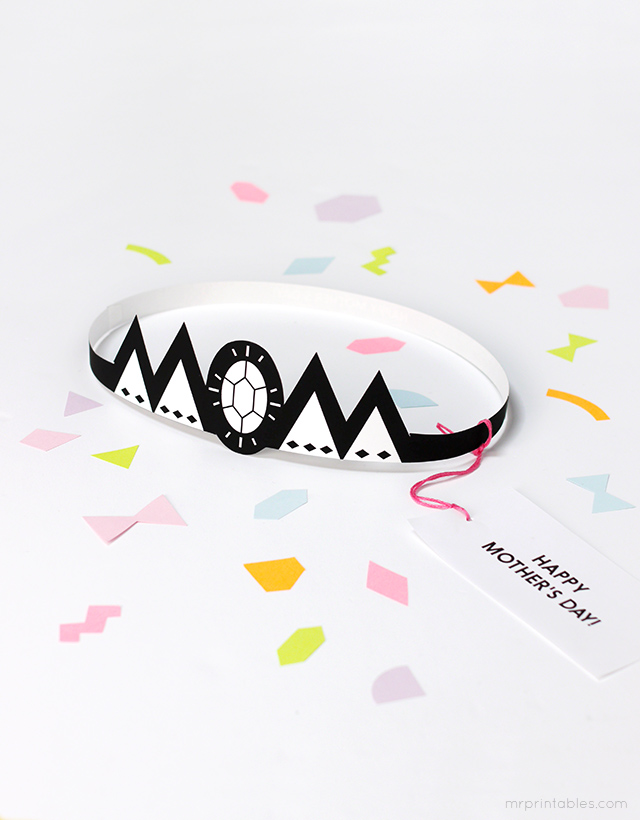 Free printable Mother's Day crown (free download, Mr. Printables)
Start her day with her very own blingy Mother's Day tiara, which kids will love to decorate and color in to make it even more special.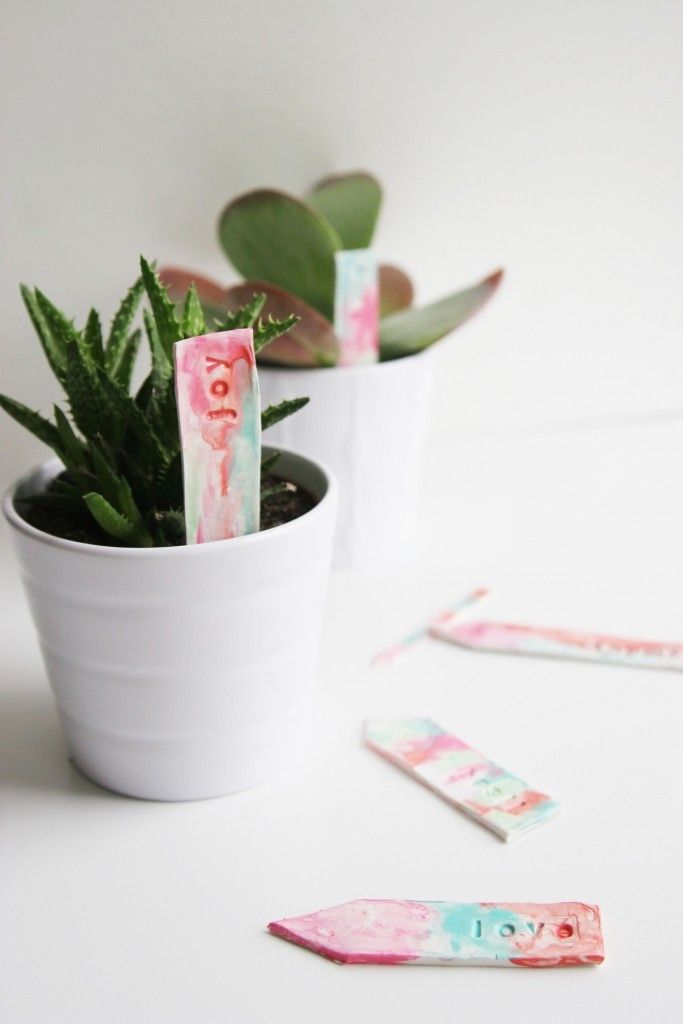 Homemade watercolor plant markers in a potted plant (tutorial, homemade ginger)
If you're up for an afternoon project, grab this tutorial and some polymer clay and get busy. The results are so sweet we can't stand it!


Homemade board book for mom ($12, my sweet muffin)
This remains one of our favorite mom gifts whether it's Mother's Day, her birthday, or holiday time. It's an affordable keepsake, just waiting for a child's creativity.

Heart-shaped shadow box frame for children's art (tutorial, Martha Stewart)
If your child already has a great piece of artwork, this is a really inventive way to frame it to make it more special. Just find a complementary matte and a simple frame.
Related: 6 easy Mother's Day brunch recipes the kids can make. . . with someone else's help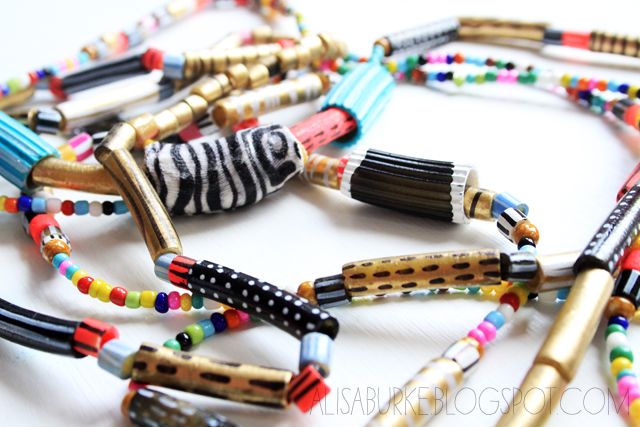 Homemade Painted Noodle Beads Necklace (tutorial, Alisa Burke)
Long live the macaroni necklace! Alisa Burke's modern take on the classic homemade Mother's Day gift, is is another favorite holdover from our 2015 Mother's Day gift guide. The result is definitely more sophisticated than anything we made as kids, and makes for a terrific crafting project for older kids and teens with an artistic flair and the maturity to deal with permanent paints and markers.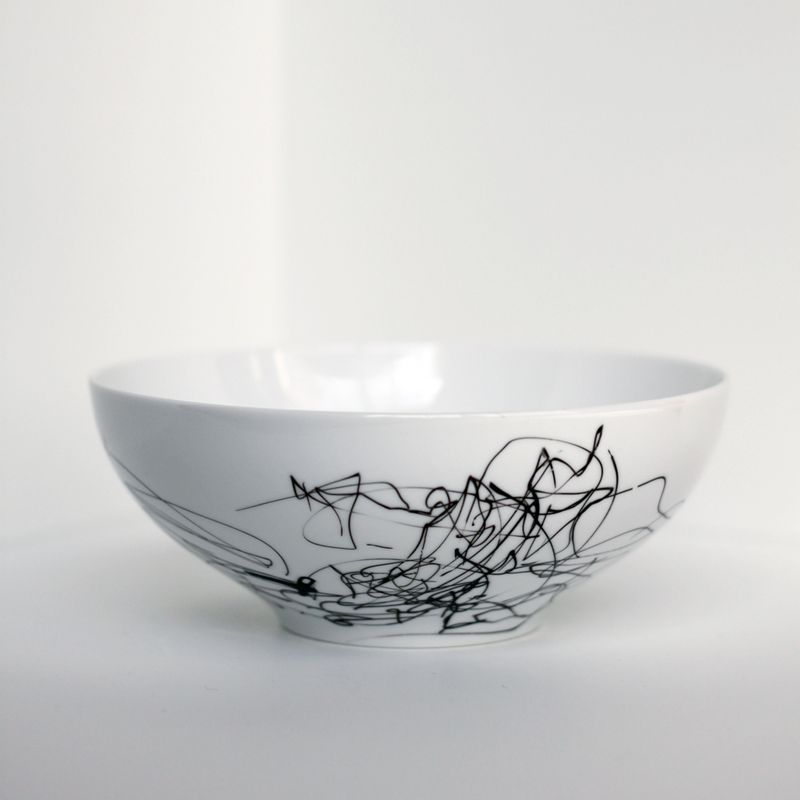 Homemade toddler art dish or mug (tutorial, small friendly)
Hey, this homemade Mother's Day gift isn't just for toddlers! Even our older kids love decorating dishes and mugs. Just be sure to use permanent Sharpies, and don't wash in the dishwasher!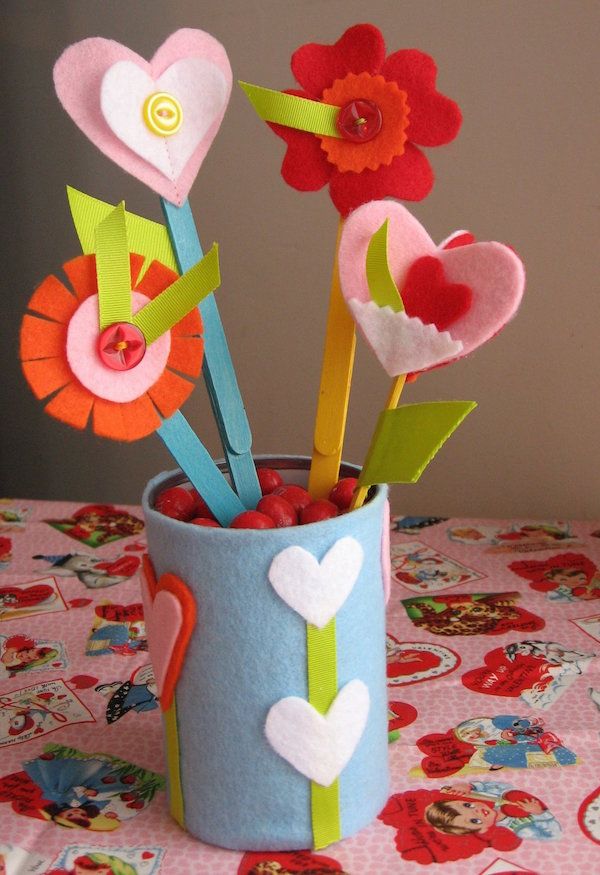 Homemade felt flower bouquet (tutorial my plum pudding)
They'll last longer than real flowers, and look perfect on a desktop, nightstand, or the kitchen counter.
Related: 15 of our very favorite personalized gifts for mom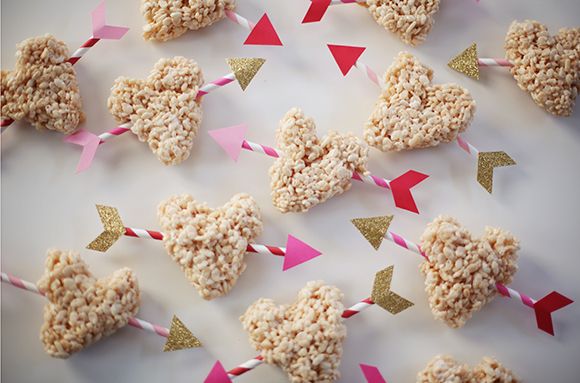 Tin of heart-shaped rice krispy treats (diy, pink sugarland)
A good cheat: Valentine's Day gifts often make perfect Mother's Day gifts and we found this sweet tutorial for homemade rice krispy treats shaped like hearts. All that's missing is the love note.

Printable mother's day tea bag labels ($3.50, paper gravy store)
This is an awesome last-minute idea as well since it's so simple to just purchase and print these fun labels, wrap up her favorite store-bought tea bags, and package them in a pretty tin. A sweet touch for a breakfast in bed tray, too.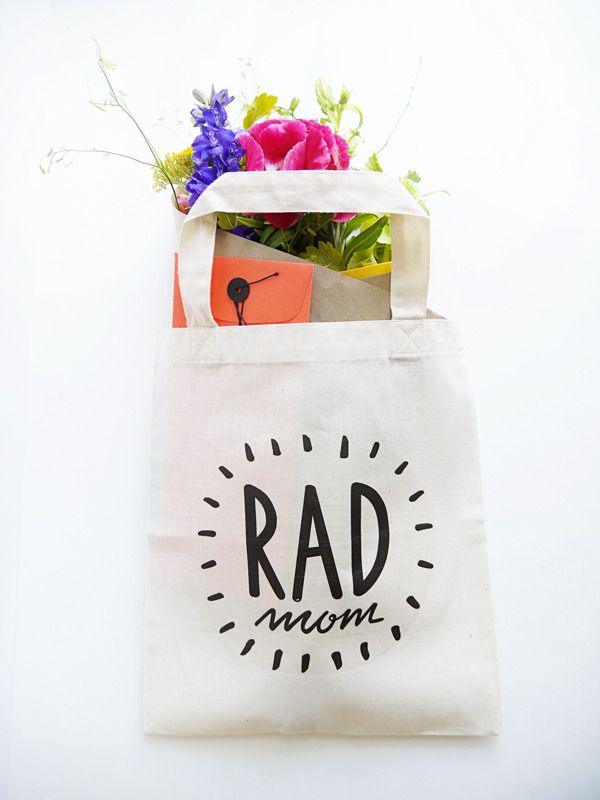 Homemade rad mom tote bag (tutorial, oh happy day)
Leave it to Jordan Ferney to come up with such a fun, easy homemade Mother's Day gift. It just requires her free printable iron-on transfer, and a muslin bag. If you want to make it more fun, give the kids fabric markers or paints so they can really make it their own.
Related: 9 gorgeous homemade food gifts for Mother's Day

DIY dandelion fingerprint canvas (tutorial, mom it forward)
Our older kids would love this project, but even kids too young to write their initials will love dipping fingers in paint to make the fingerprints in the petals.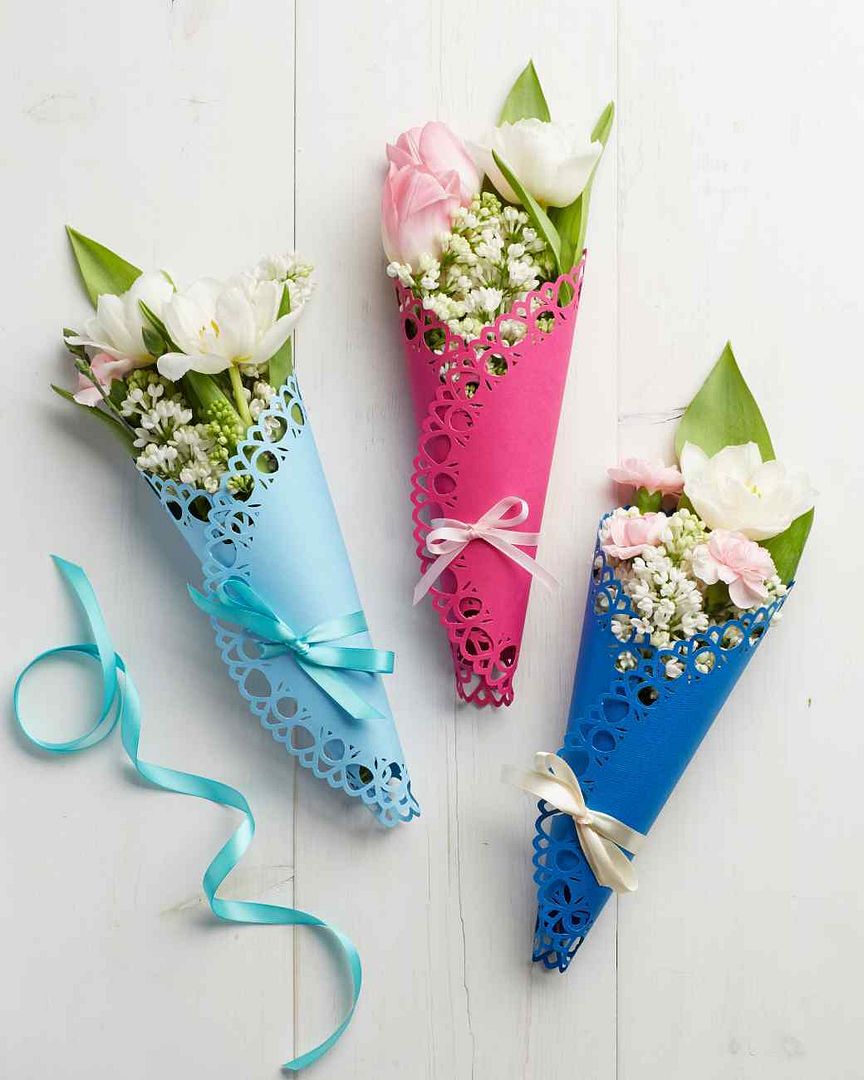 DIY doily flower wrappers (tutorial, Martha Stewart)
Leave it to Martha to take something as simple as a Mother's Day bouquet, and make it even more personal with a crafty touch for the wrapping. Just don't expect them to come out as simple as they look here; our kids would go crazy decorating them!
Related: Gifts for moms

Homemade Mother's Day Garland (tutorial, design mom)
Whether you're hanging it on the wall to surprise her Sunday morning, or folding it up to present in a handmade card, we love this DIY from Design Mom's Gabby Blair so much.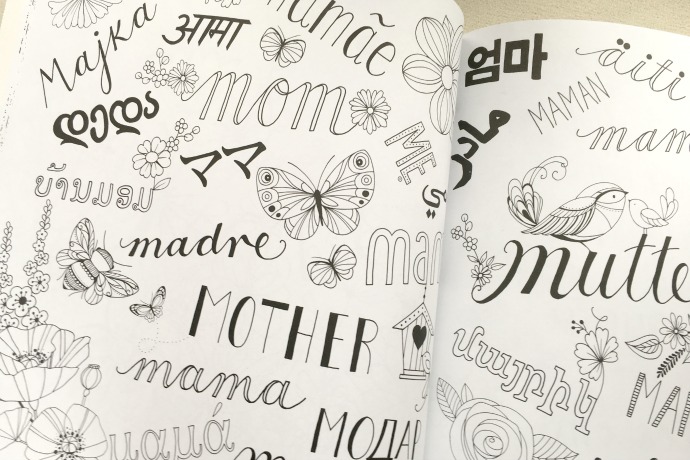 A framed page from My Mother My Heart adult coloring book ($9.59, amazon)
We recently discovered this adult coloring book made just to commemorate moms, and our suggestion was to allow kids to each tear out (carefully) a page to color. It would be so sweet to have several framed together.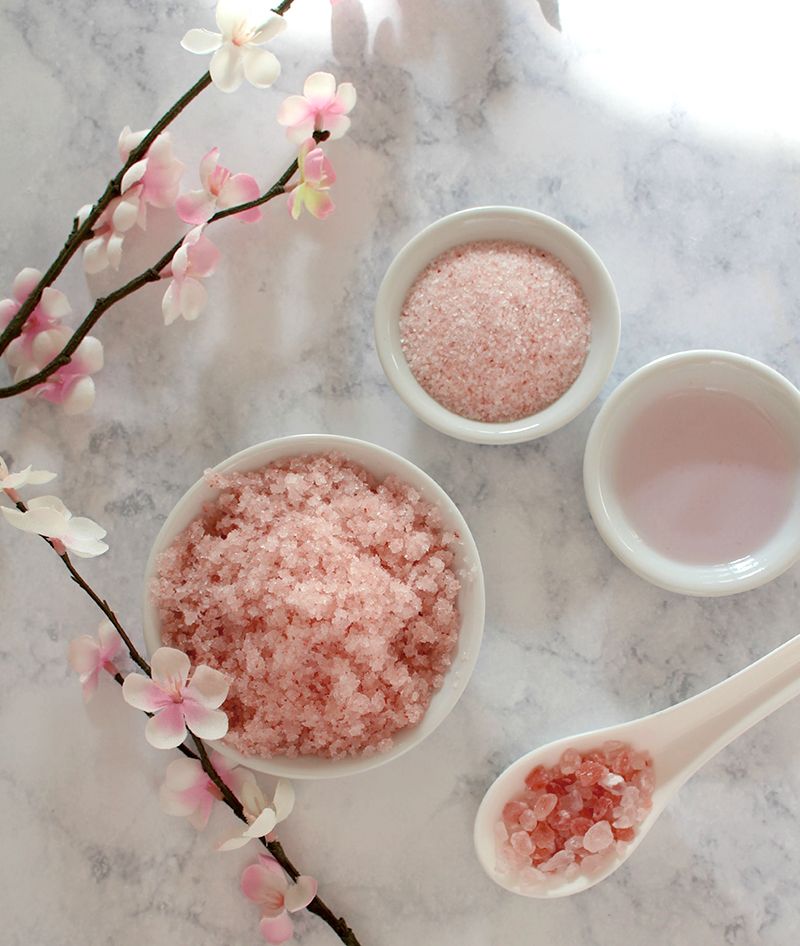 Homemade coconut rose body scrub (tutorial, lulus)
If Mom or Grandma needs a little pampering, this is a really easy homemade Mother's Day gift that only requires three basic ingredients, and a an airtight container that would look great in the bathroom.
Related: Mother's Day jewelry ideas that glitter and give back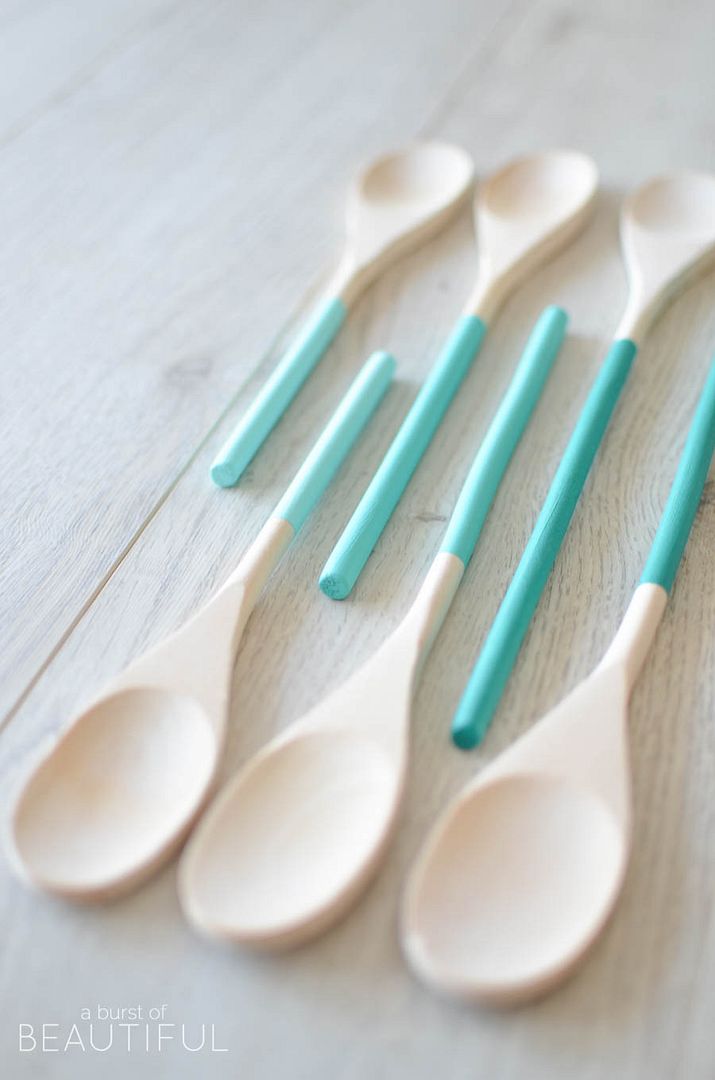 DIY painted wooden spoons (tutorial, a burst of beautiful)
If she's a cook or a baker, this is a really cool homemade Mother's Day gift tutorial that you could apply to other wooden utensils as well.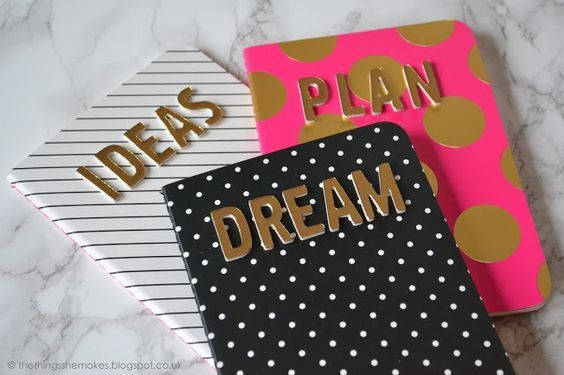 Homemade personalized journal (tutorial, the things she makes)
You can either make these as neat as they look here, or just let kids pick out their own letters to spell out MOM or another short message. The result will be perfect either way.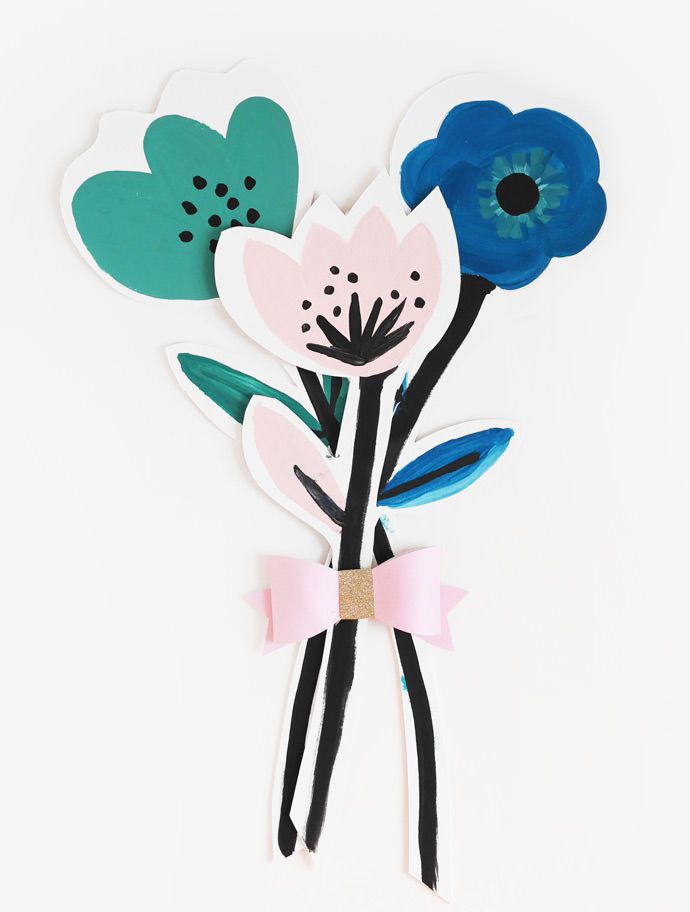 Bouquet of diy flower cards (tutorial, handmade charlotte)
Clearly we're fans of flowers that last forever.
More Mother's Day Gift Guide ideas:
Cool personalized keepsake jewelry for Mother's Day
Cool personalized and custom gifts for Mother's Day
The coolest Mother's Day gifts for grandmas
18 cool homemade Mother's Day gifts from the kids