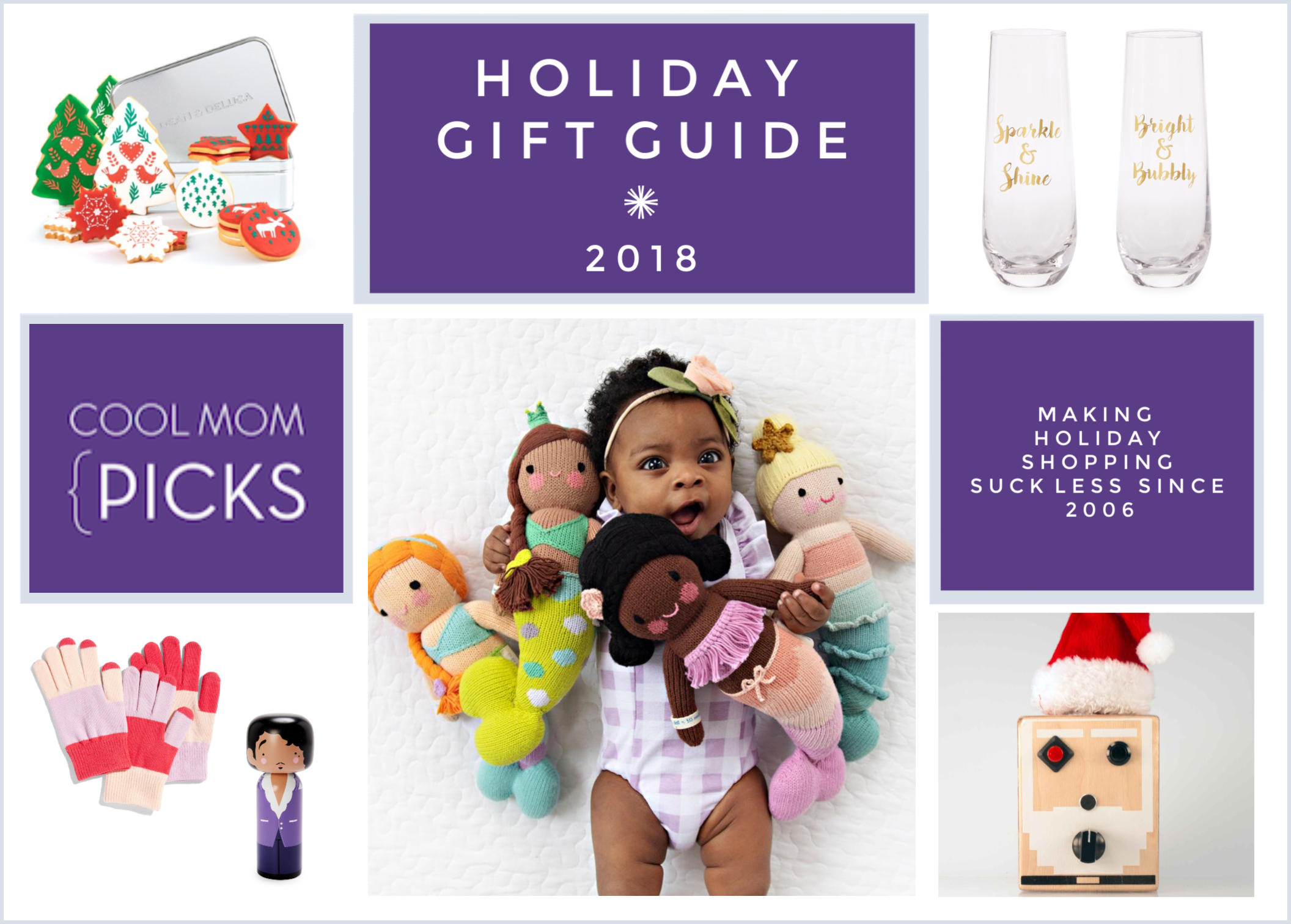 Welcome to our lovingly-curated, no-crappy-stuff, best-of-the-best
2018 holiday gift guide!
Friends, we have worked SO hard to bring you our 2018 Holiday Gift Guide. As we've been doing each year since 2006 (whoa!), what you'll find here is an assortment of lovingly curated, carefully selected, hand-picked best-of-the-best gift ideas from our team, for everyone on your list.
While you will find gifts from big brands and stores you love, our hearts are always with the small businesses, makers, and artists who could really use the support over the holidays.
UPDATE: For our most recent gift ideas, please visit our 2020 holiday gift guide entirely focused on small business
So who are you shopping for? We're here to help! Handmade toys for kids? Got them! Gifts for men in your life? Done! How about mother-in-law gifts? Nothing to worry about. We've even put together a whole selection of more meaningful gifts for kids, should you be looking for ideas beyond toys.
Plus, we've rounded up the coolest tween gifts, personalized gifts, grandparent gifts, gifts that support great causes, and so much more, including more than 100 gift ideas for under $15 that are pretty cool no matter what your budget.
Be sure to click around — the colorful gifts for your BFF could be perfect for your teen daughter. Or our men's gifts ideas might be great for your own dad or uncle or stepfather. You may even want some of the kids' gifts for yourself. Trust us, we get it.
Happy shopping! xoxo  Liz, Kristen, and the Cool Mom Picks team
It doesn't end here though. We'll still be featuring loads more gift ideas for everyone on your list on Cool Mom Picks, Cool Mom Tech, and Cool Mom Eats, so keep checking back — and of course, follow us on Instagram, Facebook, and Twitter to catch all of our daily holiday gift suggestions.
Thanks so much to the generous brands and indie shops willing to make holiday shopping a little easier for all of us this year.
CMP is an rstyle and Amazon affiliate. That means purchasing some items through affiliate links will help support our own small business with a very small percentage of sales. • There has been no compensation any the editorial picks throughout our guide — just the stuff we love, selected by us.
For our most recent gift ideas, please visit our 2020 holiday gift guide entirely focused on small business
All gifts have been editorially determined by our staff, there is no compensation in exchange for picks. CMP is an rstyle and Amazon affiliate. Discount codes expired 12/31/18