I'm not much of a football fan, but I am a sucker for game day eats. Nachos, chips and dips, wings–you name it, I'll eat it. This can be a problem since I'm also trying to maintain a healthy diet, so instead of giving up on my favorite tailgating foods, this year I looked for lighter versions that are big on flavor and lower in fat and calories. Healthy game day food for the win!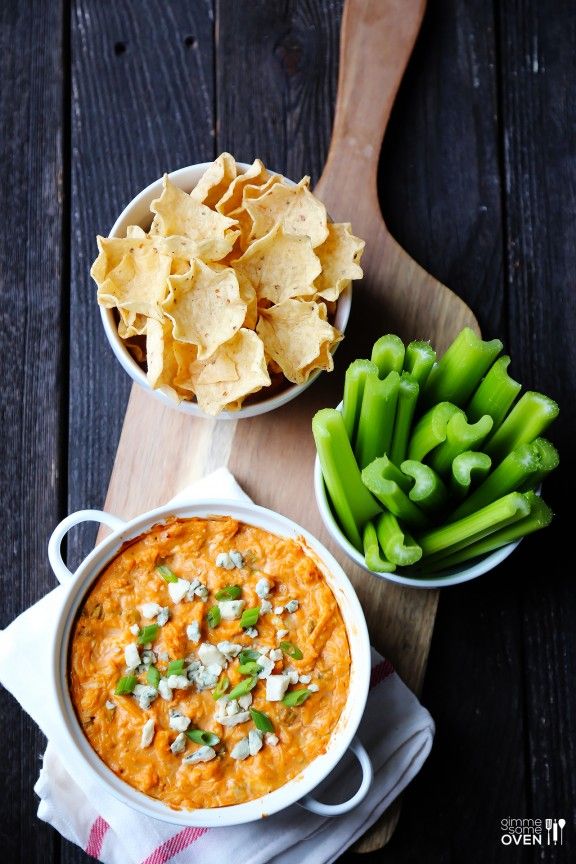 This Skinny Buffalo Chicken Dip from Gimme Some Oven brings all of the flavor of hot wings without all of the calories. I'm not sure how much of a difference it makes if I eat the entire bowl by myself but hey, it's the thought that counts.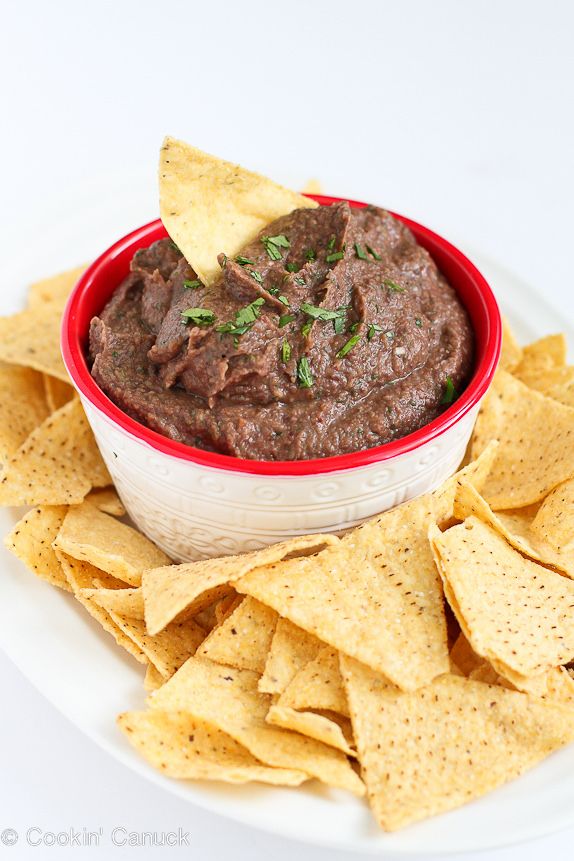 I could also eat a whole bowl of this super easy 5-Minute Black Bean Dip from Cookin' Canuck. The difference is that this one would still be fairly light; each serving of this flavorful dip is a mere 80 calories with less than one gram of fat.
Related: 5 crock pot party dips

If turning wings into dip doesn't quite satisfy, swap the fried kind for these healthier Sweet 'n Spicy Grilled Drumsticks from Skinnytaste. This finger-licking-good chicken is a tasty way to turn a game day spread into dinner.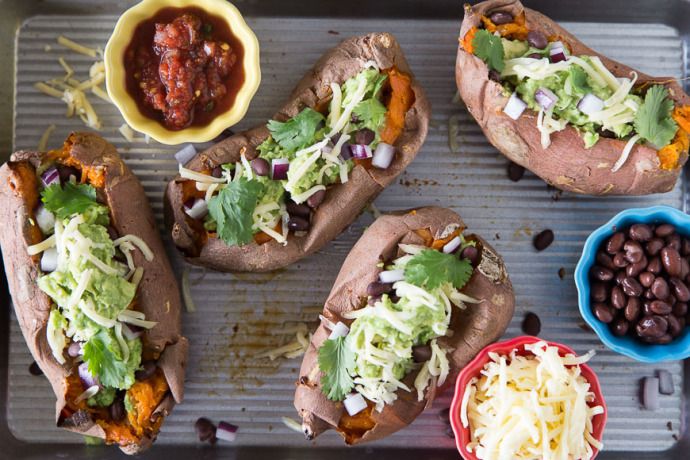 The Southwestern Stuffed Sweet Potatoes that I recently shared from What's Gaby Cooking—or, really, any of the mouthwatering stuffed sweet potato recipes that we have been cooking up—are a perfect alternative to cheesy, fried potato skins. They'll satisfy just the same, too.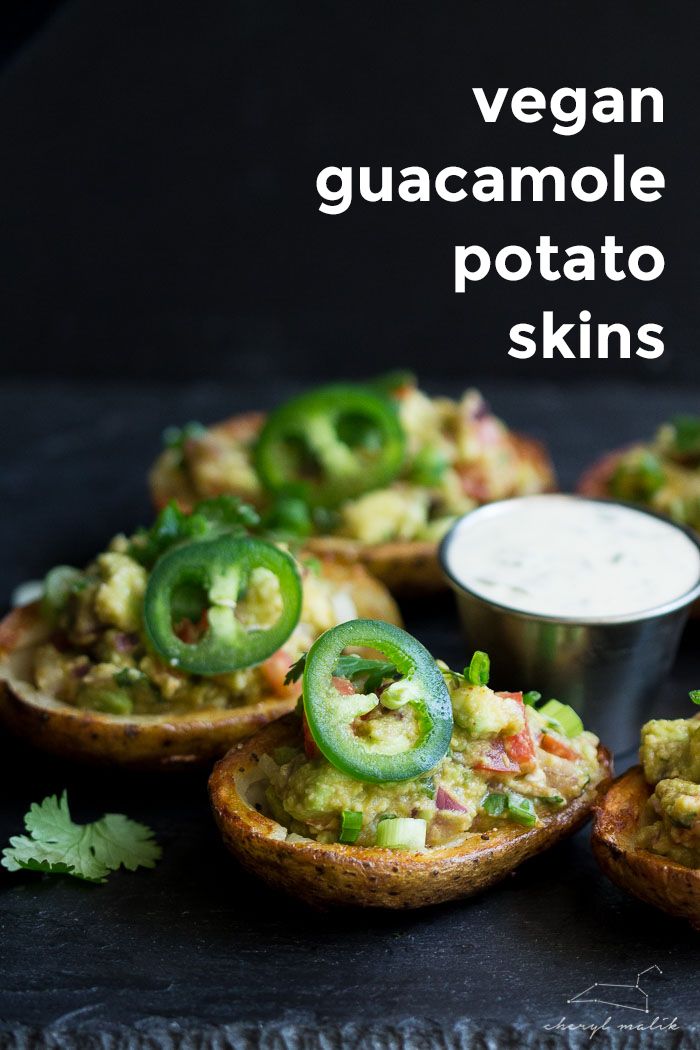 If you want to keep it healthy but go more traditional, try these Guacamole Potato Skins from 40 Aprons. Yes, they are vegan, but don't be afraid: you can easily make these using butter and cow's milk. You can also check out our favorite guacamole recipes if you want to serve these ready to fill on a guacamole bar.
Related: 5 amazing guacamole recipes

We love nachos, especially when we're watching the Super Bowl commercials. Uh, I mean, watching the very exciting game. Most of the killer nacho recipes that I shared a few years ago are decadent, but the Slow Cooker Chicken Nachos from Bev Cooks are the exception. At least when it comes to the calories. The chicken is super lean and if you go easy on the chips and cheese, these definitely count as healthy—at least in my playbook.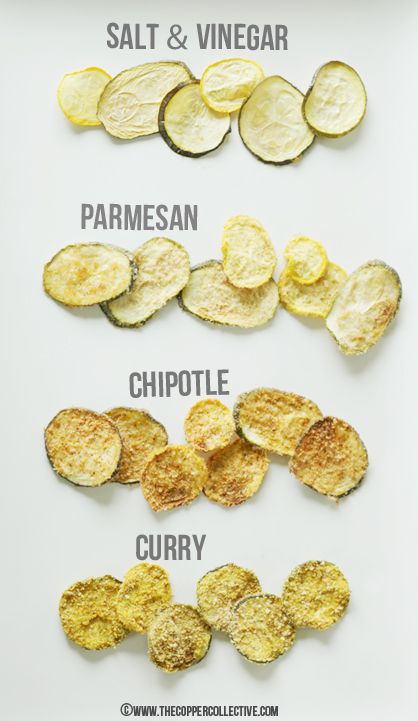 Potato chips and tortilla chips are quintessential game day snacks but, man, do they go down too easily. If, like me, you find it hard to be around chips without eating the entire bowl of them, serve this Zucchini Chips recipe from The Copper Collective instead. You can make them four different ways which helps me justifying eating four times your body weight.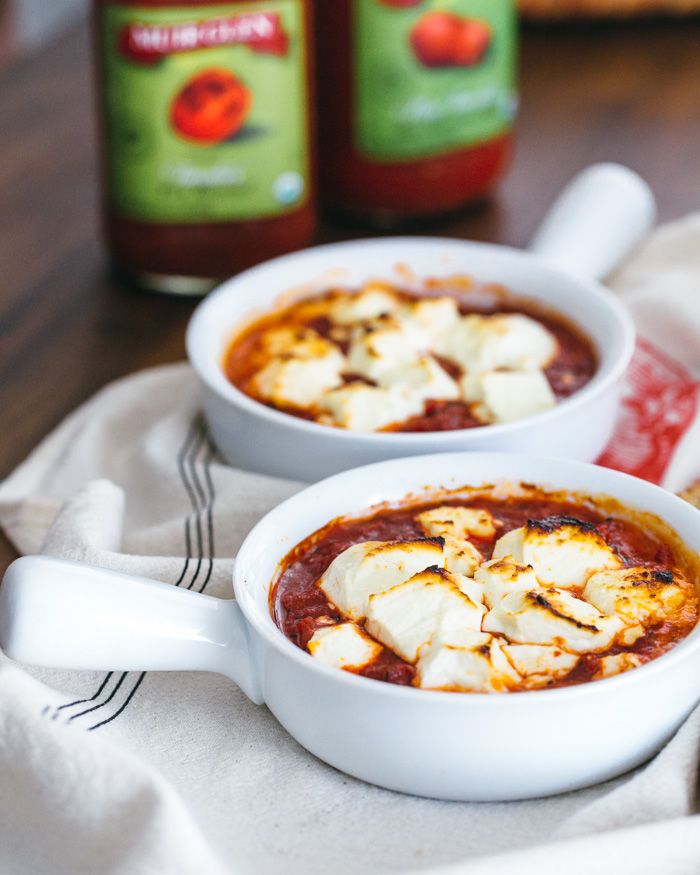 Skip the heavy dips and that's a whole lot of calorie savings right there. Instead, serve this amazing looking Baked Goat Cheese with Fire Roasted Tomatoes from A Couple Cooks instead. The tomatoes lend big flavor with hardly any calories, and just a little bit of melty, creamy goat cheese in the mix makes this dip super satisfying.
 Related: 7 to-die-for Super Bowl dip recipes for the win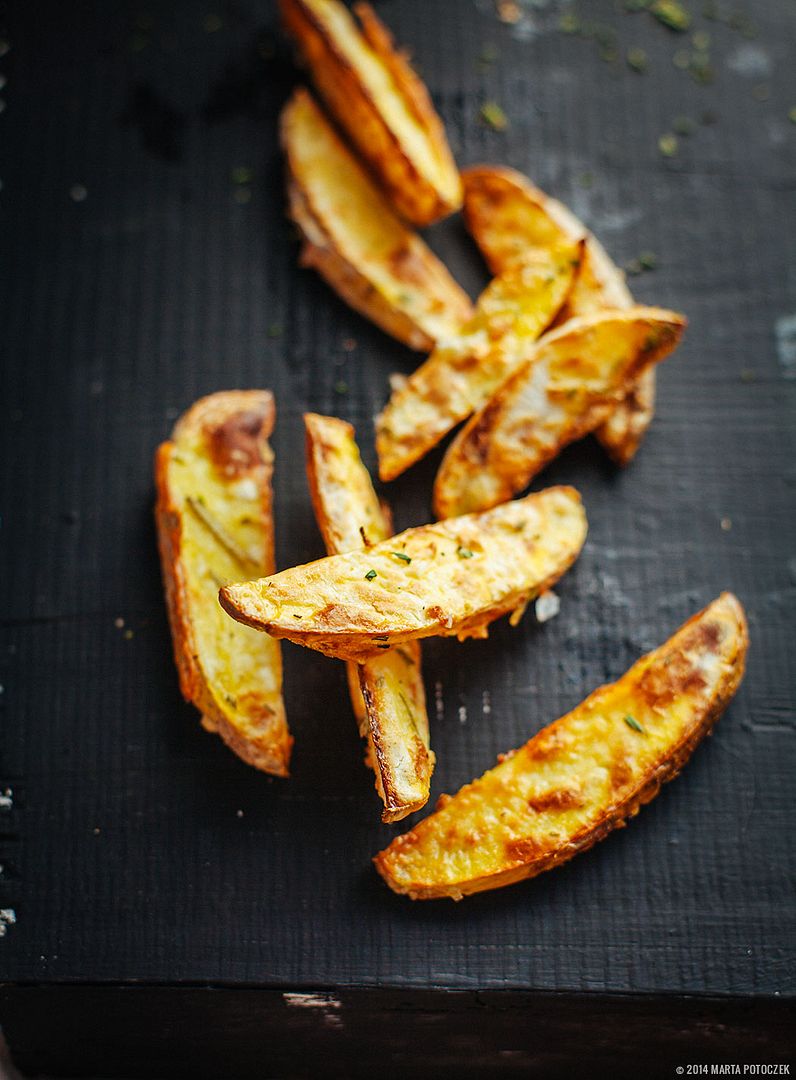 I found these No-Fat Bistro Fries at Lazy Sunday Cooking and, well, game over. This recipe calls for corn flour. If you don't have any, you can use corn meal that's been ground into a powder in a food processor. Or, in a pinch, grab the corn starch. Making your own ketchup is entirely optional.