This year, we notice just how much we've been writing up cool gift ideas and toys for kids and mentioning, but we'd like one too. It's like the fantastic innovations in toys plus our need as adults not to feel quite so adult is colliding, and we're all for it! That's why we're so happy to welcome back one of our very favorite longtime sponsors, Micro Kickboard. Not only do they make the scooters our kids all own and adore, but you may not realize they make a bunch of fantastic scooter options just for adults.
Stay off my scooter, you kids!
Whether you're daring enough for one of their zippy two-wheel scooters, or more comfortable with a three-wheel kickboard that gives you more control and maneuverability, we know we'd be psyched if Santa brought us our own Micro Kickboards this year.
But take a look at some other fantastic, fun gifts we've found that helps bring out your inner kid.
CMP readers: Get 15% off all adult scooters online with code COOLMOM at microkickboard.com through 12/15! Offer good while supplies last, US residents only. 
We've recently become obsessed with all the cool things you can do with a minidrone and now quite a few of us are clamoring for something like this awesome Jumping Nightbuzz Minidrone which alternates between performing awesome ground maneuvers, leaping 2.5 feet in the air, and sending cool shots to our smartphones from the embedded camera. But it's the LED lights for nighttime use that get us excited about making the most out of long winter nights over the holidays. Maybe add in a good pair of mittens with this gift? ($189, Parrot)
We called it the hot holiday tech toy of the year and we didn't just mean for kids. This amazingly fun upgrade to the original Anki Drive incorporates AI and Bluetooth to create one seriously immersive, fun, real-world racing game. Three months after setting up our set, we've invested in some new tracks, additional cars, and we're still playing.  It makes a fun new family game night activity that everyone can get in on. But shh…we play it when the kid are asleep too. (Starter kit $119 – 20% off – for a limited time at Anki, with free standard shipping)
If you think this is for kids, well you have not seen the Cool Mom Picks team throwing down when we get together. (And with any luck you never will, ha.) The new track list for 2016 looks fantastic, including Uptown Funk, Fancy, Born This Way, All About That Bass and some some covers of classics like Copa Cabana and EWF's awesome Let's Groove. Is it bad to admit we might be most eager to check out the moves for You're the One that I Want from Grease? ($49.99 for all platforms from Ubisoft or stores like Amazon, Target and Best Buy)
Scooters are an awesome gift for those of us who want an easy way to scoot along with our kids to school or the park, or just get to the coffee shop a little faster than walking — and burn off those caramel macchiatos a little faster too. Even celebrities are big Micro Kickboard scooter fans, particularly when they're out with their families, from Hugh Jackman (above, swoon) to Christian Bale, Jamie Oliver, and Julianne Moore.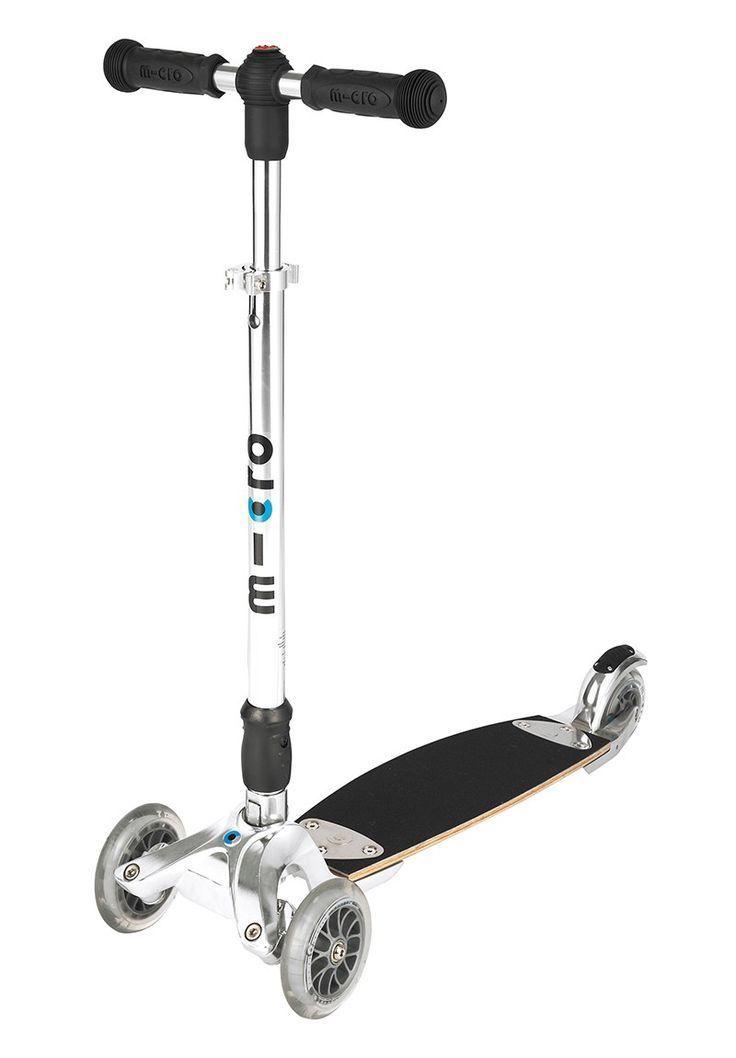 The original Kickboard scooter is a fantastic three-wheel option at a nice price. You get a ton of control and maneuverability, both T-bar and joystick options come included, and we love the simple fold that lets us stash it away more compactly at home. Hey, we're parents; we clean up our toys! And if you're a woman or a smaller adult, also check out the affordable Kickboard Compact Scooter, but be warned that your kids will probably swipe it when you're not looking. (Adult scooters $99+ Micro Kickboard; CMP readers use COOLMOM for 15% discount through 12/15)
Okay so there's no way you can hide this from the kids. Instead, look at this top-rated, seriously splurgey, NBA quality basketball hoop as a way to get the whole family outside together, year round. The 60-inch glass backboard,  heavy-duty steel frame, breakaway basketball rim and all-weather net are made to last. Plus you don't have to drill holes in your driveway asphalt; the 50-gallon base is supported with water or sand.  Or hey, there's always just a backboard and a great basketball — same idea, a lot less money. ($1099, Amazon)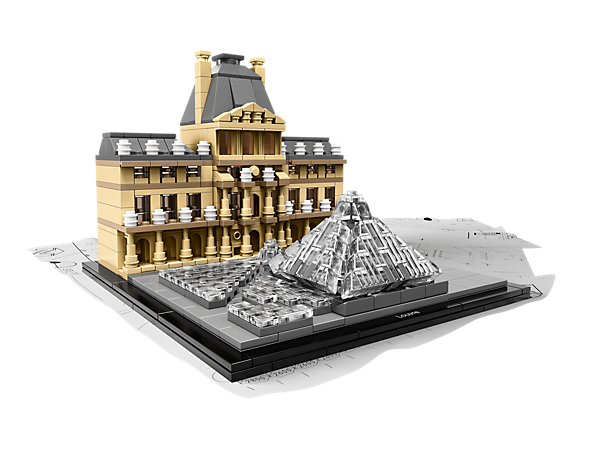 If you've been waiting for your kids to be old enough for the more advanced sets, well why wait? We can think of quite a few men and women on our own lists who would love a little zen weekend time creating a model of The Flatiron Building, The Louvre, Trevi Fountain, UN Headquarters, or Tokyo's gorgeous Imperial Hotel shown here. Plus, these items tend to go out of production so if you see one you love, grab it now or be prepared to pay resellers a whole lot more. ($29.99 – $103.99 at the LEGO store, with some sets on sale)
While it's not exactly a toy in the traditional sense, coloring books are fun to play with and we admit, we're totally smitten with the adult coloring book craze that's definitely here to stay. There are so many fantastic options to choose from it's hard to know where to start, but we've got 21 adult coloring books for you to take a look at, whether you like the idea of nature themes, architecture, mandalas, or quirky and funny options like the amazing Enchanted Forest coloring book by the talented Johanna Basford. If you're more into sea creatures, she's just out with the brand new Lost Ocean adult coloring book. Or uh, colouring. ($ varies, Amazon or your local indie toy store or book seller)
How awesome is this innovative, lightweight folding bike…with no seat! We're not sure if it's more for exercise, transportation on short commutes, or just for fun, but we know that all our guests this holiday are going to line up for a turn pedaling down our driveways. Probably further actually. The rugged air-filled tires keep the ride comfy and stable, and the 16-pound weight and easy fold means if you need to carry it with you to the park on a bus or subway it's no biggie. In fact, what a fantastic gift for city-dwellers; we can always use an excuse to get out riding with our kids on a beautiful Saturday.  ($299, Micro Kickboard;CMP readers use COOLMOM for 20% discount through 12/15)
If you have not yet played this…whoa, are you in for a major treat. This is a huge step up from the original Guitar Hero, including actual crowd reactions, not animated — as in, real people booing you or cheering you on in real time as you try your hand pretending you're fronting Rage Against the Machine, Kings of Leon, Rihanna, Rolling Stones, R.E.M., and even Tenacious D. Hey, if it's good enough for Lenny Kravitz and James Franco. Just uh, don't split your pants. (Complete bundle $99 and up, Amazon and other retailers; or look at 2-pack bundle which includes two guitars.)
Thanks so much to our fantastic sponsor Micro Kickboard, which not only makes great scooters for kids, but 15 cool scooters for teens and adults. Be sure to save 15% off all adult scooters online with code COOLMOM at microkickboard.com through 12/15/15! US residents only, while supplies last.