Today is World Read Aloud Day (or for those of us on social media, #WorldReadAloudDay) and there are so many great ways to celebrate with your kids. And not just today, either!
When you consider how essential a love of reading is to a child having success and options in life, and the fact that 750 million adults around the world — a full 2/3 of them women — aren't proficient in reading, this is a really important global initiative.
And if only means having an excuse to spend a little extra time with your children and a favorite book, that's fantastic too. I hope these fantastic free resources, online events, tips and tools help you parents and classroom teachers today and every day.
1|
Check the Scholastic World Read Aloud Day page (they're the co-founders of this day, along with LitWorld) for tons of free resources including printable stickers (PDF) that our kids love, fun ideas and printables to make a night of reading Harry Potter even more exciting, and suggestions for reading aloud to kids from experts.
I also really like the hashtag feed they've aggregated, so you can see what lots of libraries and schools around the country are doing today.
2|
Participate in tonight's Harry Potter Book Night!
Set aside some time with the kids to read — and more. You can try some Magical Beasts face painting (the Bloomsbury UK site offers tutorials); quiz your kids on Hogwarts trivia; or download this fantastic 18-page list of Harry Potter themed kids activities (PDF) including this wonderful free printable Diagon Alley Coloring Page.
You can also share pics of the kids on your favorite social channel using the hashtag #HarryPotter
3|
Search the hashtag #WorldReadAloudDay to find some of our favorite authors posting videos of live readings. We've found Jacqueline Woodson (Brown Girl Dreaming) reading from Each Kindness. Matt De La Pena reading from Love.
We also found this video of readers in different languages around the world reading one of our favorite books, Rosie Revere, Engineer.
4|
Read up on Levar Burton's 3 top tips to get kids excited about reading.
5|
Tune into the World Read Aloud Day livestream at 12 noon ET on Kid Lit TV to find tons of well-known authors and illustrators.
Similarly, tune into the NY Public LIbrary's live online story time at 12 noon through Facebook Live — or watch the archived video later in the day if you have kids at school.
You can also visit the NYPL website (or your own local library!) to find their own children's book recommendations so you can find something new. Librarians always make the best recommendations, don't they?
6|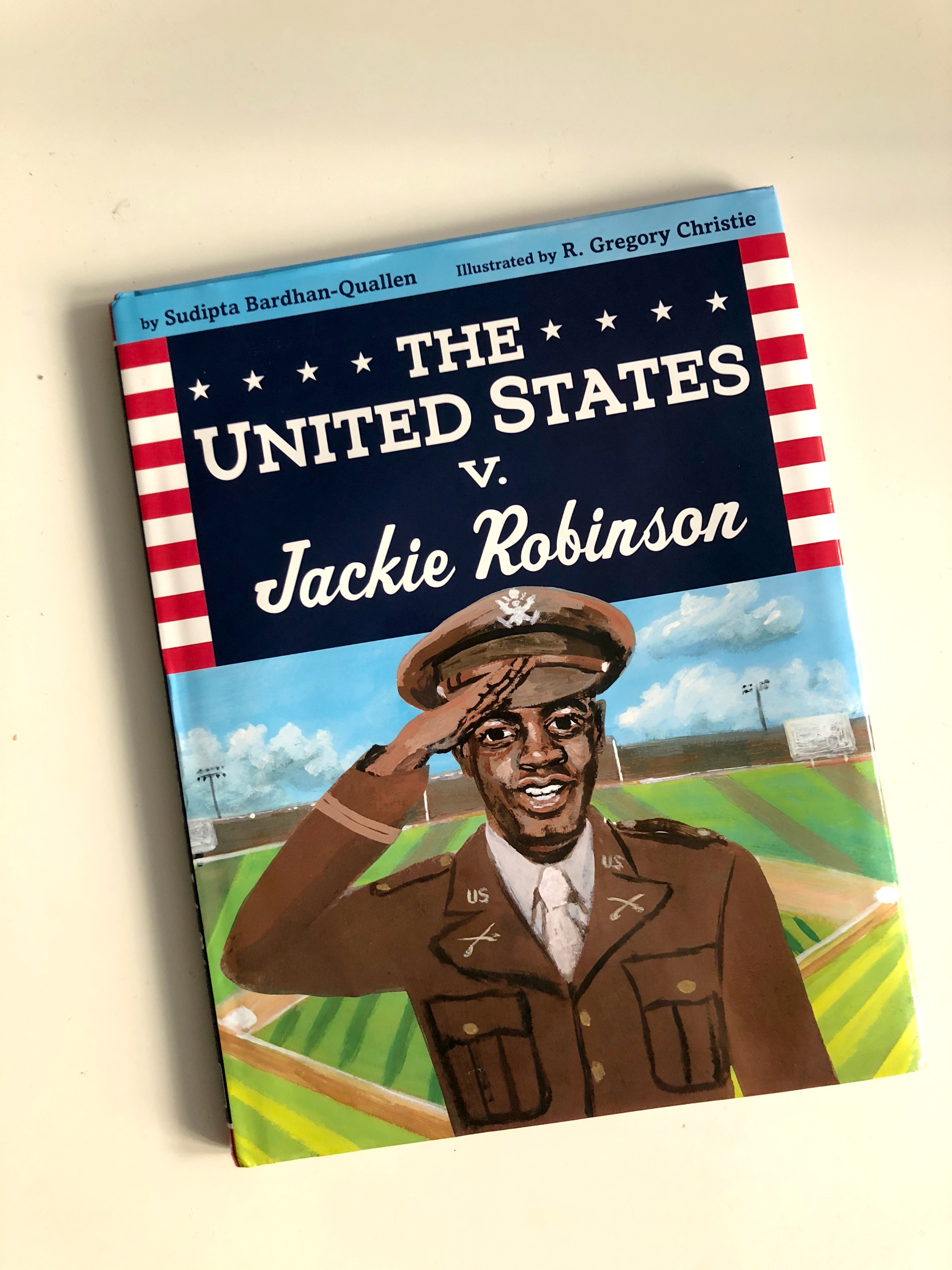 Today also happens to be the start of Black History Month, making it a perfect opportunity to discover some of the important figures throughout history that our kids will be excited to learn more about through some really fantastic children's books.  A few places to start:
–3 wonderful new picture books about African American heroes, all written by authors of color (including The United States vs Jackie Robinson, by Sudipta Bardhan-Quallen and R.Gregory Christie, above)
–9 outstanding Black History Month books for kids of all ages
–6 lovely children's books about African-American pioneers your kids may not know yet
–An excellent list of Martin Luther King Jr. books and videos to help kids understand his legacy
–10 outstanding children's books about activists and activism
–5 books about Haiti for kids that celebrate its beauty, resilience and culture.
7|
Visit the #WorldReadAloudDay hashtag on Instagram for ideas, inspiration, and photos of kids and classrooms participating around the world. We love the tips and wonderful recos from Eileen @picturethisbook, like The Last Kids on Earth by Max Brallier, a "Zombieland for Kids" book her middle-grader son is loving.
Just a few (VERY few) great accounts worth checking out for kidlit discovery:
@brightly
@weneeddiversebooks (a topic we discuss a LOT)
@hereweread
@thecuriousreader
@picturebooksblogger
@kidsbookzone
@readingisourthing
@kidlitpicks
@booknerdmommy
Also be sure to follow Marley Dias (@iammarleydias), the 13 year old activist, author and founder of #1000BlackGirlBooks. Wow!
8|
Visit LitWorld.org for free printable resources to welcome your kids home from school, including color-your-own bookmarks, a banner and poster, and my favorite, DIY paper crowns like the ones shown here from librarian and classroom teacher Ro Menendez, which she used to bring to life a reading of Sarabella's Thinking Cap by Judy Schachner.
9|
If you have early readers, take a look at the K-2 reading curriculum at Teaching Tolerance for options including audio excerpts or text you can read aloud yourself. While the text-based questions after the excerpts are designed for classrooms and homeschooling parents, any parent or caregiver at all can get a few pointers on some discussion starters.
10|
The easiest idea — poke around our site, since you're already here!
We have so many fantastic, well-curated children's book recommendations! And today, perhaps you can seek out one new book you know your kids will love, perhaps from our list of the best children's books of 2017 to read in 2018 (a small selection of them above) or the 2017 National Book Award Finalists for tweens and teens. Then make a trip to the library or your local bookstore to grab a copy to read out loud. Make some hot chocolate, settle in, and make a promise to do this together more often than you already do.
Even if your kids think they're too old for reading aloud. (Tip: They're not.)
Top photo: Ben White via unsplash