Oh, men. We love them, we love shopping for them, but we hate when they seem to already have everything they need — maybe because we're all such amazing gift givers? Ha.
Fret not! Over the years, we've put together a lot of fabulous guides to cool gift ideas for men of all kinds, and I've shared a few here as well so you can poke around literally hundreds of ideas. But I've put together even more cool, new (or relatively new or maybe new to you) gifts that are totally worth a peek for a guy who has everything. No matter what your budget.
And hey, whether he's your dad, your sweetheart, your college-aged son, or your father-in law, there's always a gift card. Or booze. Or food. Or…hey. There are a lot of ideas out there! No panicking, okay?
CMP is an rstyle affiliate 
Related posts that are worth a look: 
23 ultra cool men's gifts that will up your gift cred for life
24 men's gifts that don't suck. For real.

12 gourmet gifts for men that he'll like as much as the homemade ones
9 cool experience gifts for the dad who has everything

19 incredibly cool gifts for guys who love the outdoors

21 unique gifts (good ones!) for dads who have everything

Gifts for the cool dad who's the first to say "I'm not babysitting, I'm parenting."

The best keepsake grandparent gifts for grandparents who love their grandkids more than anything.

12 practical tech gifts that are still pretty darn awesome
13 awesome gifts for guys who love camping

16 fabulous food gift boxes for every kind of guy
30 amazing gifts for dads under $15
The ultimate list of last-minute holiday gift ideas that let you skip the $$$ shipping
15 more cool gifts for the guy who has everything…
Trail Arrow Beanies Giving Back to US National Parks
If he's an outdoor lover — or you have great memories of a National Park Trip, everything at this awesome webshop gives back to orgs like the National Park Foundation, Zion National Park Forever Project, Rocky Mountain Conservatory, Grand Canyon Association and more. There's so much here to love. Plus everything on the site is 25% off right now.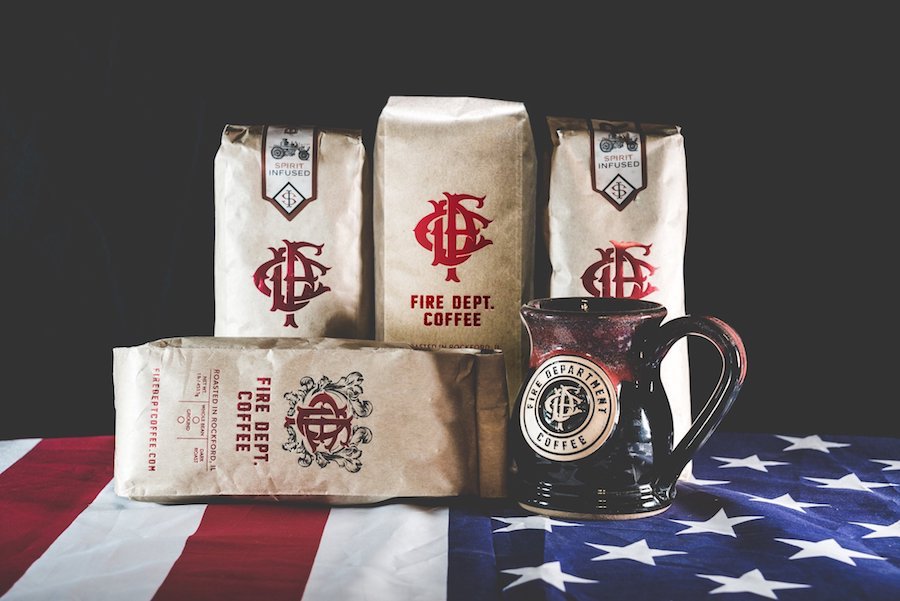 Fire Department Roasted-to-Order Coffee
We have shared a ton of gifts for coffee lovers over the years, but I'm partial to the gifts from Fire Department, which is not only run by America's Bravest, but profits support firefighters and military charities. They even offer a 15% discount if you're shopping to caffeinated your own crew of first responders or military personnel.
($11.99/14 oz whole bean coffee, $13.99/mo for coffee of the month club, and other gifts available)
TwelveSouth AirFly Pro

He already has AirPods? Of course he does! But I bet he doesn't have this genius little device, also found in our list of practical tech gifts that are still pretty cool.
It's essentially a Bluetooth adapter that's perfect for a frequent traveler, a gym rat, a gamer, or kids who watch movies on tablets. You can also send audio from your phone to a car speaker (say, a rental?) like seen above. There are even stories of folks with Bluetooth hearing aids connecting it to a device. So this is a cool gift for a whole lot of kinds of guys.
($54.99, TwelveSouth)
A Limited Edition Bespoke Bowtie
William + James was named to honor W.E.B. DuBois and James Baldwin, and they make the most incredible neckwear for dapper modern men. They're all handcrafted in New Orleans of specular fabrics, with no more than 25 bow ties in any particular style — and sometimes as few as five — so if you see one you love, grab it. Plus, the names are all wonderful. Shown here: The Dreamer.
(Most styles $65, William + James)
Me: Elton John, the official biography
If he's a reader, a brand new book is always a great gift and c'mon…after RocketMan, who doesn't want to learn even more about Sir Reginald?
($10.59/hardcover, Amazon)
3Doodler Create+ Pen in Leather
My kids love the 3Doodler (also one of our top gifts for tweens and teens) and I adore that they launched this "executive" version in beautiful full-grain leather, this year. What a cool gift for an artsy guy, a handy DIY-er, a guy in need of a cool new desk toy, or a guy who wants a more productive way to fidget during long conference calls besides, well, doodling.  It comes with everything he needs, including 100 strands of filament in cool new materials.
($119.99, Amazon)
Don't scoff! My own sweetheart got a 3-month subscription to Southern Scholar from me, and loves the socks so much, we've kept the subscription going for the past year. Cool socks are in, for any guy, and he can never have too many. Plus, their customer service has been great.
($13.95/mo and up, Southern Scholar via Cratejoy)
Use code CJ50 at checkout for 50% OFF your first month — and order by Dec 18 for a Christmas shipment. 
A Giant Artisanal Gourmet Gift Box
We've loved mouth.com for years, and it's great to see how their collection of gifts has grown (and their photography has gotten more appetizing too, yay). They have an entire food gifts for men category which is a good place to start, but like, it's not as if women don't like pickles and hot sauces. Still, it's fun just browsing punny sub-categories that cover Hanukkah, Christmas, booze, jerky, and — speaking of pickles — guys with Big Dill Energy.
Oh yes. They went there.
(prices vary, Mouth. Shown above: Hot Hot Hot Sauce box, $70) 
Tip: If he's a little more mainstream in his food tastes, check out the gourmet gift boxes at Olive & Cocoa
We are such fans of experience gifts for the guy who has everything, so get creative. What does he like? Cooking? Sports? Theater? Movies? Travel? Wine? Music? Learning new skills? Time with the kids or grandkids or even his buddies?
We have so many ideas in the post linked above, including ways to gift it so it feels more special.
Shown here: DJay Jung who teaches private DJ lessons at Scratch Academy's NY location, which was founded by RUN DMC's Master Jay. They're also in Miami and LA.
(Private lessons $125-175/hour, Scratch Academy, with single-day workshops and online courses available too)
Is he a modern art fan who's up for a game of dominoes? (I know, specific. But still, that's like half the guys in my life.)
If yes, does he already own a set of these?
If not…Voila! Your gift!
($35, MoMA Design Store; 10% off for members)
Clarisonic Mia Men Brush (item no longer available) 
You think that women are the one ones who have skincare woes? Think again. He'll love this facial cleansing brush that eliminates dirt, sweat, oil, and other clichéd manly things from his skin or beard.
($99, Sephora)
A Negro Baseball League Legacy Cap
Find an entire collection of caps honoring the teams from the five different Negro Baseball Leagues, which were founded in 1920 as a response to the ban of Black players from the MLB — but turned into what this shop calls "a great era of Black-owned sports franchises and entrepreneurship. The right cap may be really meaningful to him, whether it's representing Pennsylvania's Homestead Grays, Birmingham's Black Barons, Baltimore's Elite Giants, or NY's Black Yankees.
($22.95 and up, It's a Black Thang)
If you're shopping for a dad or a grandpa who has everything, this is one step more thoughtful than a framed photo of the kids. Put those art skills to work and get him something truly sentimental.
($49.99, Pinhole Press)
Celebrity Liquor. It's a thing.
($33, Reserve Bar or your local liquor store)
A Tribute Gift to His Favorite Charity
Whether he's passionate about the arts, the planet, medical research, education, children's needs, social justice, free speech, veterans and first responders, immigrants and refugees…wow. There are just too many good causes out there that could use support. Make a donation in his name. Especially if he really already has everything he needs. Or, give him a little something for himself, too.
You can give directly, of course. Or download the inLieu app, which makes it really easy to make a tax-deductible tribute donation to nearly any non-profit you choose, with just a $1 fee paid to the service.