If there's a dad in your life who's impossible to shop for, Father's Day gifting can present an annual challenge. Well — challenge for you, but fun for us! That's why we turn to fantastic experience gifts for the dad who has everything.
So while we think our 2017 Father's Day gift guide has something for all kinds of dads, if he really doesn't need another "thing," check out these cool experience gift ideas for Father's Day that are a wonderful, memorable way to go.
At top: Elephant Touch Experience | IfOnly
Related: Practical Father's Day gift ideas that are still cool and gifty
1. A new skill or lessons.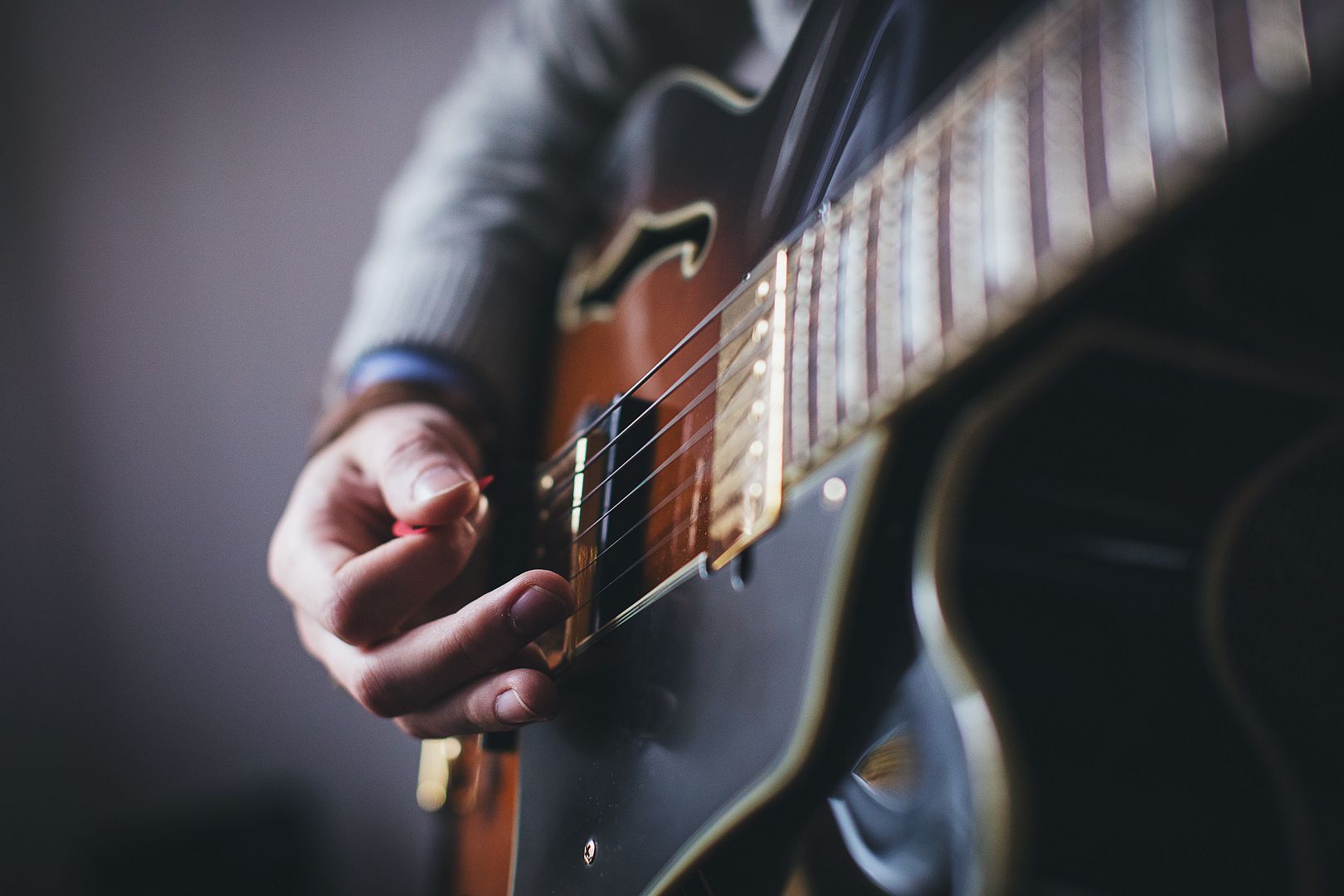 Maybe Dad has had something on his bucket list for years — like learning to play "Pretty Woman" on the guitar, Van Halen style, or having the confidence to have a casual conversation in Spanish. All it takes is a little research to find classes or lessons that he can take to make those dreams a reality.
Start by checking out continuing education courses at your area's community centers or colleges. But here's the real gift: Schedule them for him so that he has every reason to go, and no good excuse not to.
How to gift it: Wrap up his instrument of choice, the DVD of a movie in a foreign language, or something else related to the skill he wants to develop, and tell him he has lessons to go with it. 
(Photo: Unsplash/freestocks.org)
2. Fitness or other sporty sessions.

If he's been wanting to amp up his exercise routine, setting up some one-on-one workout times with a pro who's going to keep him on track could be just the thing he needs this Father's Day. Check the American Council on Exercise website, which has a handy personal trainer location tool. Or, if he's more comfortable with group sessions, you can check out something like ClassPass, which he can use to attend different kinds of training classes at different fitness studios without having to be a member.
But if his idea in the way of sports is something more like NASCAR — participatory, but less sweaty — the Rusty Wallace Racing Experience (which has dozens of tracks around the country and Canada) gives daredevils like him the chance of a lifetime to take laps around the track after a few hours of important classroom instruction.
How to gift it: Give him a card with a toy car or his new workout schedule in it, along with a sporty shirt (or, if he's got a killer sense of humor, a pair of Swamp Butt underwear — ha!). 
(Photo: Pixabay/mrkaushikkashish)
Related: 15 of the funniest Father's Day cards that will have him laughing til he cries
3. A good old-fashioned fun time!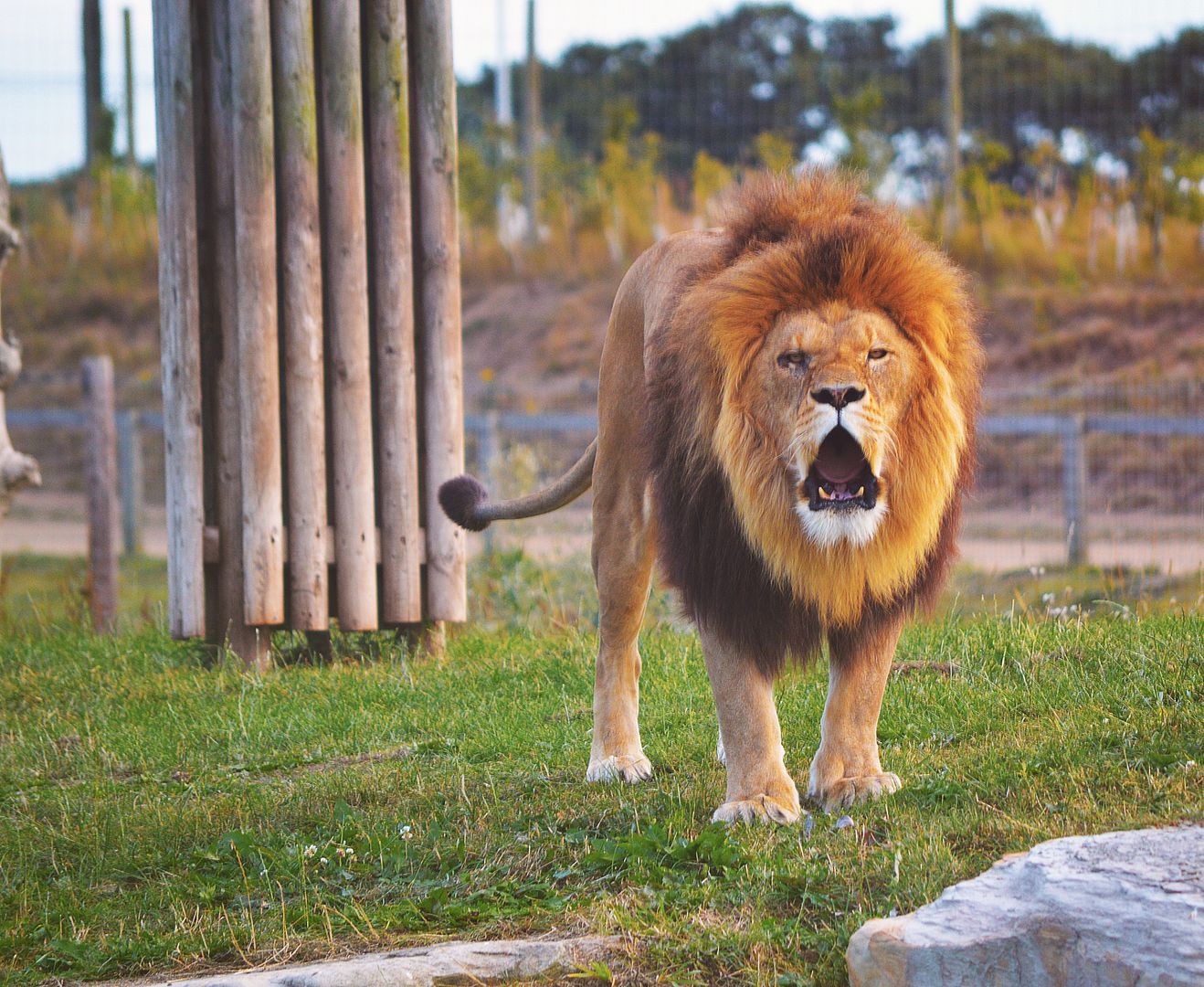 Because there's a kid in every dad, consider also an annual membership to your local zoo, museum, or botanical gardens, or a season's pass to an amusement park. Ultimately, it ends up as a gift for the whole family to use, but that's what Dad really wants anyway, right?
Another option: We took a cue from our post about the best experience gifts for kids in thinking that puzzle rooms would be a fun gift for both Dad and his kids. They're exciting, interactive, and challenging — the perfect recipe for good old-fashioned fun. The Escape Room Directory has a comprehensive list of puzzle rooms all over the globe to help you find one near you.
How to gift it: Wrap up puzzle room tickets with the at-home game Escape the Room: The Secret of Dr. Gravely's Retreat, or include a stuffed animal or carnival game with your zoo or amusement park gift. 
(Photo: Unsplash/Adam King)
4. A unique factory tour.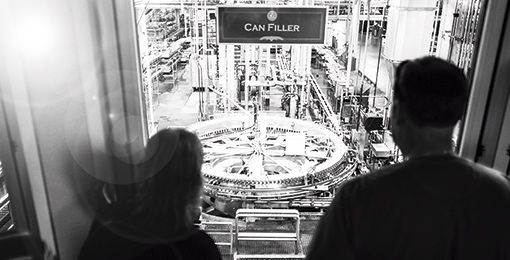 For any dad who's as obsessed with the show "How It's Made" as his kids are, a factory tour provides the perfect behind-the-scenes chance to see products getting…um, produced. There are factories all over the country — the Golden Gate Fortune Cookie Factory in San Francisco, the Gibson Guitar Factory in Memphis, and, what is sure to be a hit with any dad I know, the Anheuser-Busch Factory Tour (shown here) in six states — so finding one to tour is easier than you might think. Pick one with Factory Tours USA excellent click-by-state map, which lists all available tours (576 of them at last count!).
How to gift it: Box up a sample of the product he's going to see made (within reason — unless you were going to splurge and get him a Gibson anyway, heh). 
(Photo: Anheuser-Busch Factory Tour)
Related: 5 funny books on fatherhood from dads who definitely know funny | Father's Day Gift Guide 2017
5. A one-of-a-kind experience.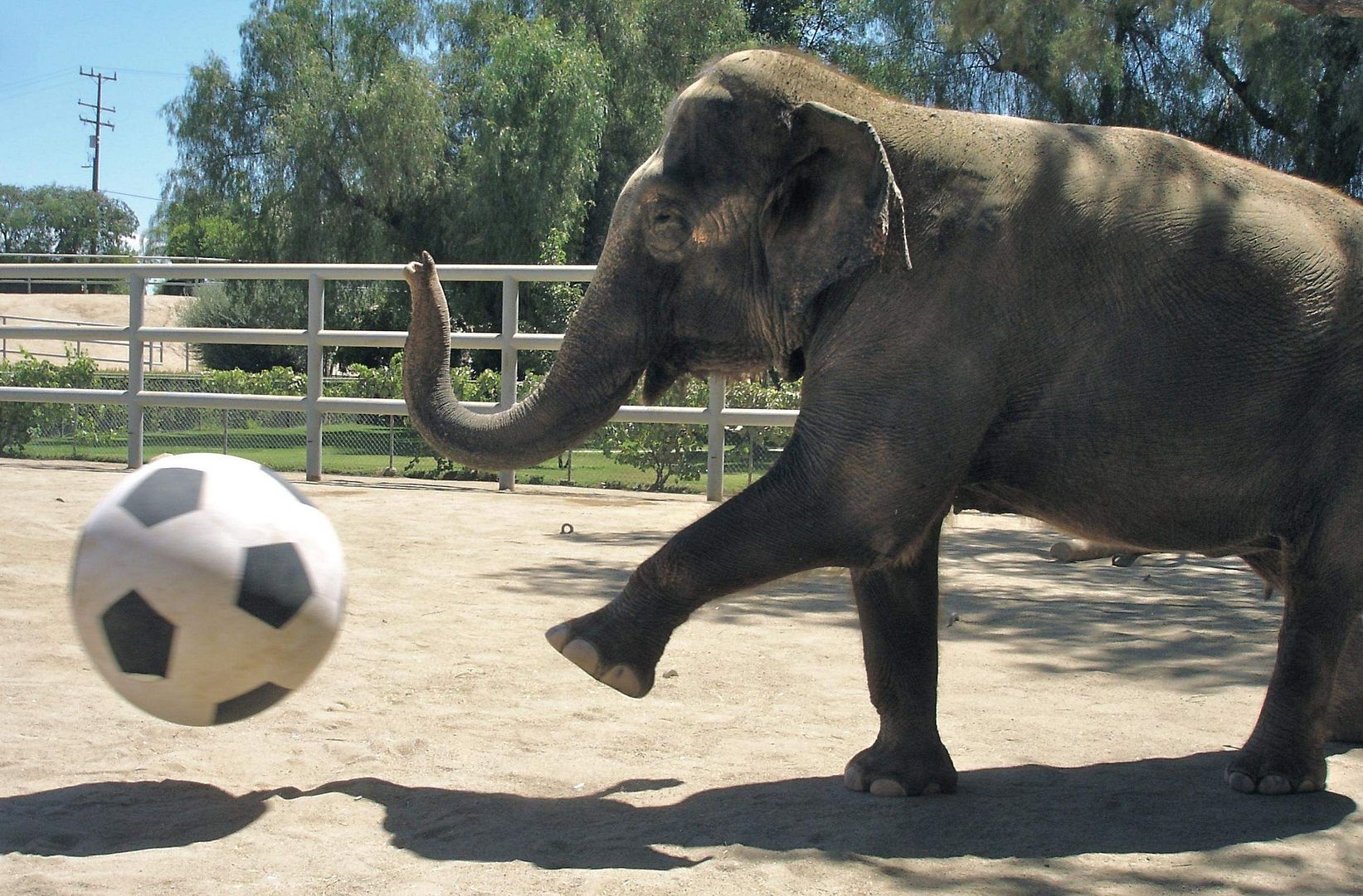 For dads lucky enough to be near Perris, California, Tai's Elephant Preserve is offering a two-hour session to play with rescued elephants. At $325, it's not exactly cheap, but come on…elephants! The opportunity comes via IfOnly, a very cool site that curates an amazing array of one-of-a-kind experiences for Dad. 
You'll find great white shark watching (while underwater, OMG!), surf lessons with a world-famous surfer, and a ghosts and gangsters kayak tour of Chicago, a chance to be the train conductor at the San Diego Zoo — you name it. It's definitely worth checking out if you live in or around cities including San Francisco/Napa, Los Angeles, Boston, New York and Chicago.
Other cool sites offering experience gifts include Cloud 9 Living, Truly, Tinggly, and Excitations. Even if it's not financially or geographically within reach for you right now, those sites may still jumpstart some ideas for the next family vacation, or inspire you to seek out similar experiences for Dad in your own location.
How to gift it: Give him a note about his one-of-a-kind experience with a trinket (a stuffed elephant or shark, or a surfer keychain, etc.) just for fun. 
(Photo: IfOnly)
6. Tickets to a game, concert, or play.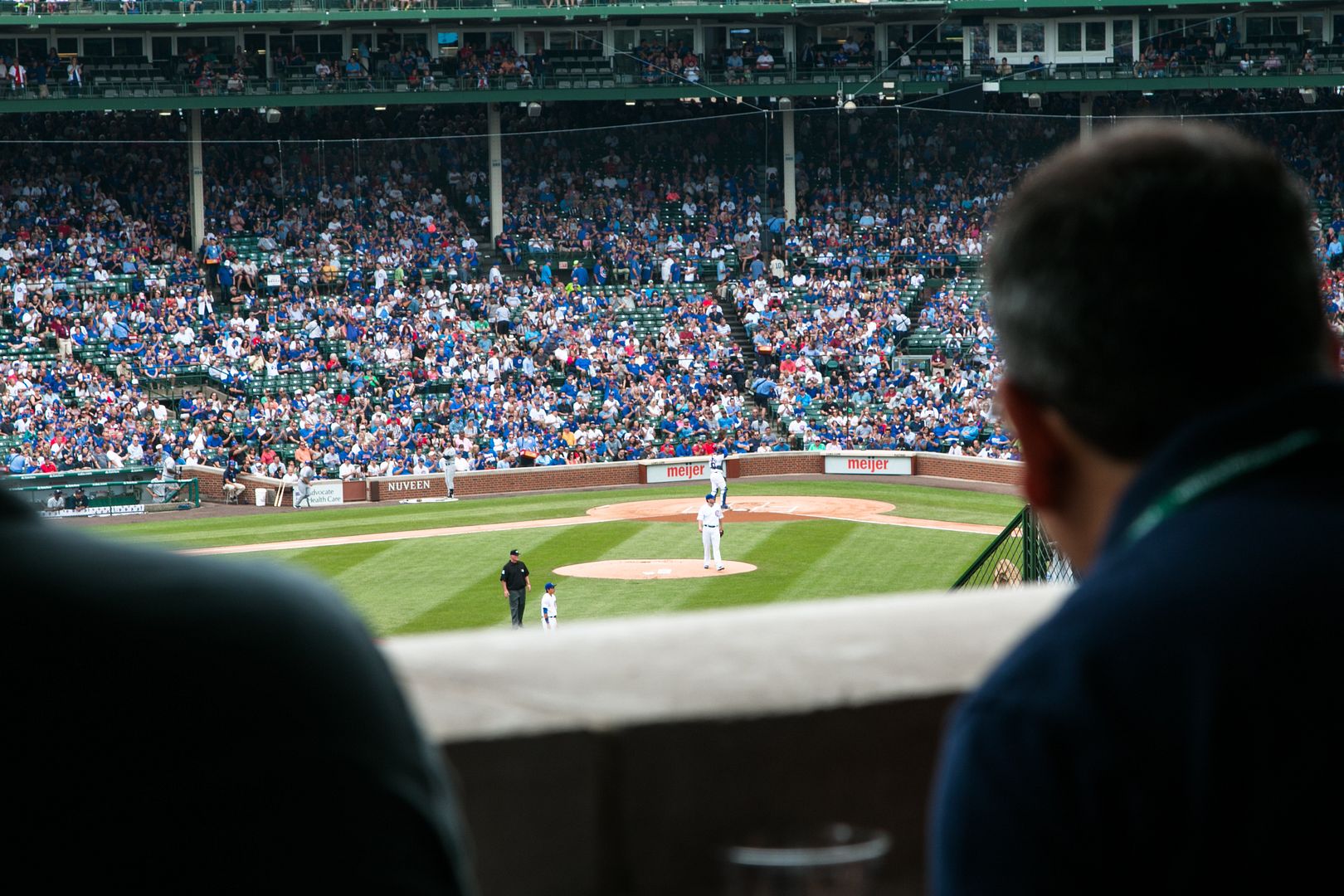 If your dad is a sports lover, chances are good you know exactly what teams he roots for — which means you know exactly what kind of sports tickets he might want. And it's pretty easy to nab a few tickets to an upcoming game, or even try for a full season's worth of tickets.
Or maybe he's the kind of dad who'd prefer a night out to see his favorite band on tour, or the chance to get lost in an opera or play.
One of the very best things about gifting tickets to an event as an experience gift idea for Father's Day is that the game or show doesn't have to be this month — or even this year! Check out sites like Vivid Seats for future concerts and sporting events and book them now. Sometimes, there's nothing better than the gift of anticipation.
How to gift it: Pair the tickets with merch from the team that's playing, or his favorite band's t-shirt. (Just remind him to not actually wear that shirt to the concert. Soooo uncool).
(Photo: Unsplash/Matt Alaniz)
7. A nice meal.
A fancy meal without the kids is something parents always seem to be able to do on TV, so it must be a thing in real life, right? There's definitely that one restaurant that Dad keeps mentioning he'd like to try, and this is the time to make that reservation. OpenTable is always an easy way to do that, and you can check out restaurant menus with apps like Foodspotting. Or, send the kids off with the sitter, and have a yummy meal delivered with something like Eat24 — hey, if you're not scrubbing spaghetti from the floor, it counts as fancy!
And if you really want to make an impression, create a homemade meal for Dad (check out these perfect picnic basket recipes) and spend a day in the park with the whole family.
How to gift it: Whichever meal gift route you choose, share the surprise with a note attached to his favorite bottle of wine or 6-pack of his favorite brew.
(Photo: Unsplash/KimberlyMears)
Related: Gourmet Father's Day gifts for dads who love to eat (um, that's all of them) | Father's Day Gift Guide 2017
8. A date to sip and nosh.
Speaking of those dads who enjoy a good bottle of wine, wine tastings (you can find a slew near you with Local Wine Events) is a great experience gift idea for Father's Day. Even if they're hardly connoisseurs, they'll love having a few hours of sipping time. Or, Craft Beer lists tons of nearby brew tastings for beer lovers and even keeps an updated blog about cities with hopping (heh) craft breweries to keep in mind while traveling.
Plus, there are always opportunities all around the country for trying out gourmet cheeses and chocolates, plus city-by-city food tours (here's where Google is your friend) — any gourmand wannabe will be sure to get his fill.
How to gift it: Wrap up a pamphlet from the winery or brewery — or about a specific varietal or pour — with a customized wine glass or beer stein. 
(Photo: Pixabay/Jill111)
9. A big family trip.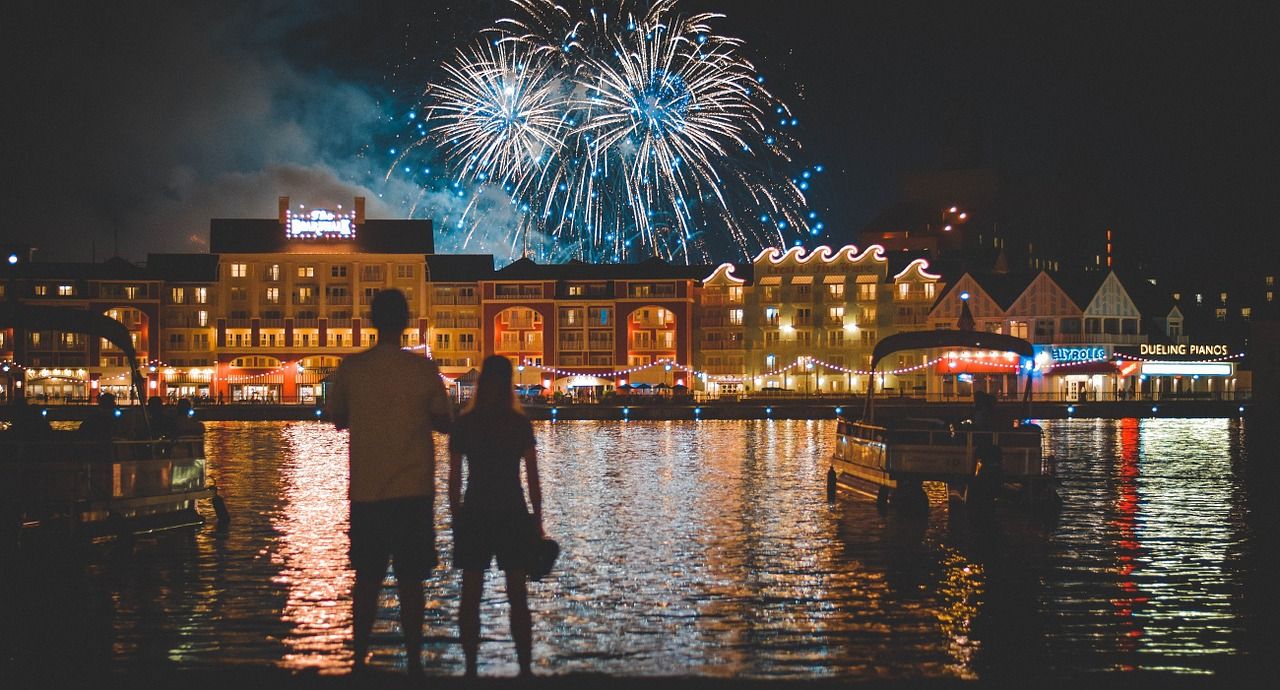 This idea can be the Father's Day motherlode, if it's within your budget. Big vacations are such treats — Disney World is a milestone trip for every family, and Cool Mom Picks' staffers have had a blast at Nickelodeon's Punta Cana resort — but you don't have to go big for Dad to appreciate it.
Family staycations at one of the fancier hotels near you or a bed and breakfast in your area are fun for Dad too, and the rest of the crew. And because you eliminate a lot of the travel, it's easier on your calendar and your bank account.
Whether you go big or small, family trips (even just an overnight trip) are wonderful, memory-making Father's Day experience gifts he's sure to love.
How to gift it: Order a travel journal for Dad and present it to him with the reservation or plane tickets. 
(Photo: Pixabay/skeeze)