Trending right now. As in this second.
You are listening to our podcast, right?
With 13-year olds getting recruited to play sports in college and a New Jersey lawmaker warning parents to not get physical at youth sports for fear of jail time, we had to tackle the topic of youth sports and whether they've gotten out of control. Not to mention,...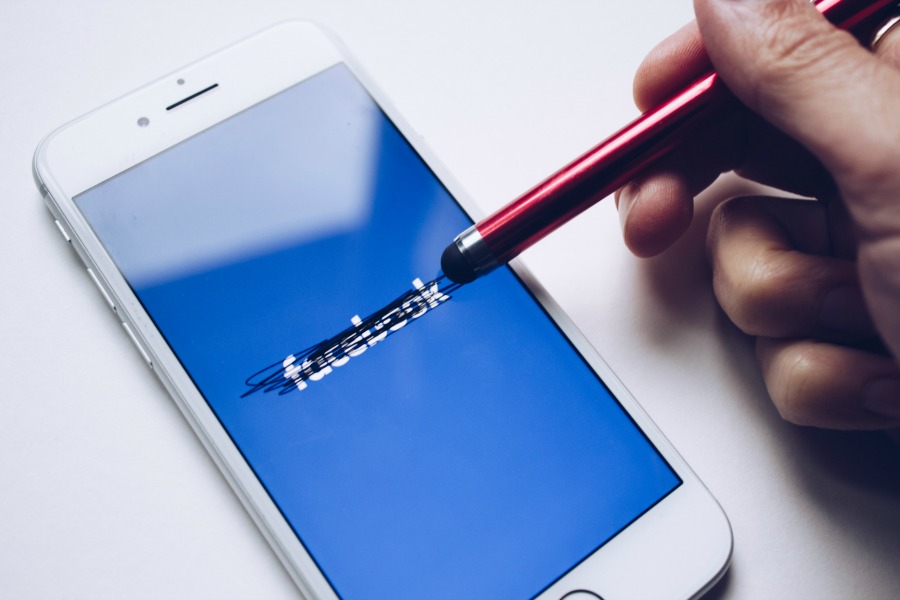 With the recent Cambridge Analytica scandal and Zuckerberg testifying, we're seeing lots of talk about Facebook privacy issues these days. Especially in our Facebook feeds. Very meta! From sticking around and tightening up your security settings to hitting the road...
Now that so many of us are traveling for the holidays, we're thinking a lot about how to do it better next year -- whether that means saving money, making the most of our reward programs, finding apps that make life easier and keep you organized, or just, you know,...
So much coolness. Where to start…
As you're going about making your family's summer plans, you're probably thinking to yourself: "Self, you know what this summer really needs? A giant pool float that looks like a rainbow unicorn and can easily fit six people." What, you don't talk to yourself that...
Here are the coolest things we've been seeing around the web this week. Hope you like them too. The Dr. Maya Angelou Google Doodle this week is absolutely extraordinary. You'll want to watch more than once. In honor of her birthday, check out this list of our favorite...
We've seen purrmaids. We've seen caticorns. So of course the next logical magical creature hybrid would be a porg unicorn, right? Friends: Meet the porgicorn. The brainchild of mega Star Wars fan cum designer who goes by Leiawars at her Etsy shop, the adorable...
Let's talk about our kids' hygiene for a second, mmkay? Because all four of my kids still prefer baths over showers, and it's kind of driving me crazy; four long consecutive children's bubble baths are simply not practical every night.  So when I saw the new wild,...
If you're like lots of Americans, including us, you spend a whole lot of time sitting at a desk during your work day. (Hey, we're busy!) And while many people have heard of standing desks, when you start to check out all the health and wellness benefits they offer,...
Just a friendly public service announcement here that OMG, you guys (that's like my favorite expression, don't judge) right now is the time to load up on kids' snow gear on sale for next year. I was actually shopping around for some good deals on rain boots and spring...
Brought to you by our amazing sponsor, Play-Well TEKnologies, which has offered LEGO-inspired STEM camps for kids for the past twenty years. Wow. More than 100,000 kids each year have benefited from their terrific summer program -- maybe yours will be one of them this...
Who here has wanted to consign or resale clothes but just didn't know which service was the best, who would make it easiest, or even where to start? The Real Real? Vestiaire? Poshmark? Tradesy? threadUp? I don't know either! But it's time. Soon after reading...
If you're like me, this DIY Pin & Flair Kit from Yellow Owl Workshop will transport you back to the carefree days of your youth. That is, the good parts, not the parts with the retainer and the bad hair. Because the pins are made with Shrinky Dinks! (Or at least...
I already thought Ayesha Curry was one cool mom. Now it's doubly confirmed, since seeing the latest from the wonderful company she co-founded, Cheeky Kids. CMP is an rstyle affiliate.  Starting this week at Target (online and in stores), you'll find a super cute...
My family loves coloring eggs, egg hunts, Easter baskets, and brunch — so do I! — but I wouldn't be sad if doing all that was about 50% easier. That's where free Easter printables can be a huge help. Anything that can eliminate another trip to the store, cut down on...
In our recent post on spring fashion trends, the good, the bad, and the OMGWTF, one trend we did give a thumbs-up to are big floral patterns -- provided you know how to wear them and they don't overwhelm your wardrobe. Well ,hooray for the new partnership between...
Forget March Madness -- we found a bracket for every family to invest some time in. It's the Disney/Pixar bracket. And it's a lot harder than you might think. Related: 9 fantastic girl-power movies for kids, streaming right now Twitter user @yeeitsanthonyy posted the...
How many times have you heard this: Sleep when the baby sleeps. Oh man, did I want to throttle everyone who gave me that TOTALLY SMART BUT UNATTAINABLE ADVICE when my kids were newborns. Mostly because I was tired. But also because there's just so much to do when...
While we're all for jellybeans, chocolate bunnies, and maybe even Peeps (well, some of them?) if you're looking to fill your kid's Easter basket with some non-candy Easter basket gifts, we've got you covered with some of these super cool ideas that they'll love. But...
Ever since Taylor Swift and Calvin Harris (RIP Talvin) broke the internet with their giant inflatable swan, there's been a big demand for summer-ready inflatables: unicorn floats, inflatable pools, even party-size floats for all your friends. And there's a new trend...
If dyeing Easter eggs and decorating them in other crafty ways don't figure into your plans this year, here's something that might: Easter egg printables. Just print them out, pop them on eggs, and add some paint or marker faces to decorate your eggs. That's it! And...
I'm all about finding versatile spring dresses for my girls, even when it comes to Easter dresses. Spending a ton of money on frilly, crinoline-lined dresses for Easter when my girls are unlikely to ever wear them again isn't really my thing. (Mama would much rather...
With World Autism Day fast approaching, for many of us who don't have children with Autism in our family, we might let this important day slip off our radar. However, given the number of children on the Spectrum, there's a good chance that even though your child might...
If you want a simple, easy way to end your week on a high note, it has to be the fact that the much-awaited Mister Rogers USPS stamps are finally here! Featuring our favorite TV neighbor, we can't think of a better person to honor than this wonderful, wonderful man...
In keeping with the crazy sock trend that shows no sign of waning, we're seeing super fun patterns of rain boots for toddlers this year and we love it! - Now updated to include the new Hunter for Target rain boot collection! -  Yep, it's officially rain boot season,...