Trending right now. As in, this second.
You are listening to our podcast, right?
If you're like us, then you've probably seen a whole lot of weight-related pandemic memes and posts on social media. Whether it's the kind of worn out "Gaining the COVID-19" joke to talking about "letting ourselves go," ours pretty amazing how much weight and body...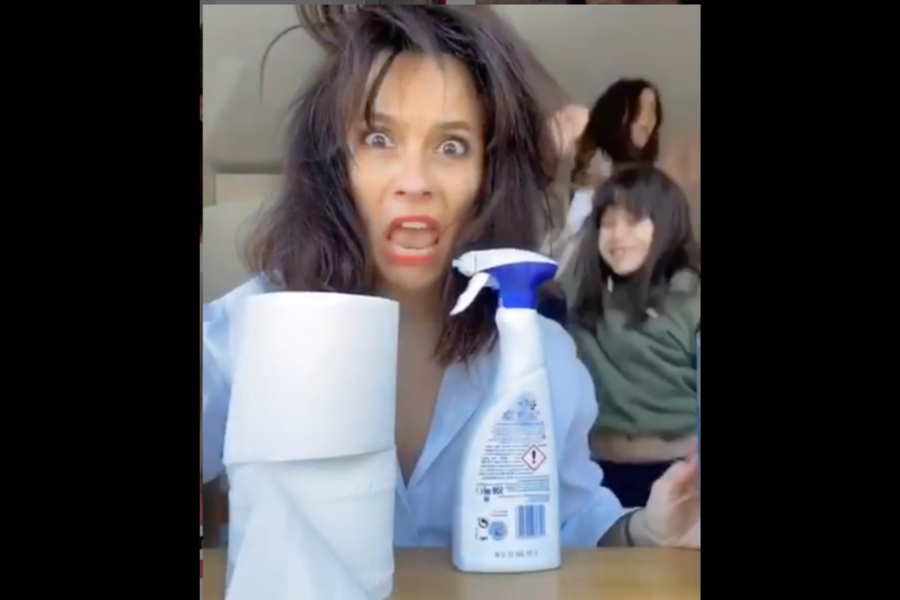 Tova Leigh is the exact person we needed to talk to this week. At least if these days, your dream social life would include time with a few friends for some real talk, real laughs, some needed venting, and a random reference to clown sex. No wonder this episode was...
I have wanted to talk to Joy Cho, the founder and creative director of Oh Joy! for oh...about forever. When I think of creativity, style, and design, she's one of the people who pops into mind first -- and with a half-million Instagram followers and 13 million (!!)...
So much coolness. Where to start…
With so much uncertainty around us right now, I understand that many of us may be feeling pretty determined to celebrate St. Patrick's Day with the kids as normally as possible. . .especially since we now have SO MUCH TIME TOGETHER with them. And, luckily, there is no...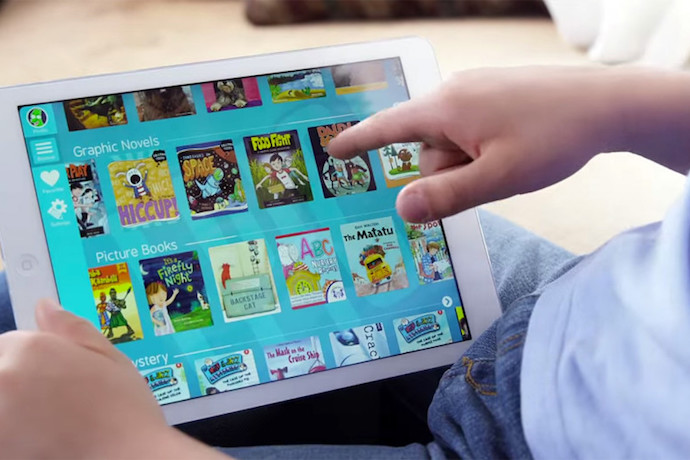 With all the school closures right now, we know so many of you are looking for the best homeschooling resources. (Like, a lot of you!) We hear you! So first, I suggest you read my post on a homeschooling mom's tips for teaching your kids at home during school...
So, school's been cancelled for the indefinite future and you're about to become a homeschooling parent, maybe for the first time. Now that you're stuck at home with the kids for the next two, four...ten weeks, what in the world are you going to do? Depending on how...
As the COVID-19/Coronavirus outbreak has increased, and life as we know it seems to be changing by the second beyond our control, parents are really struggling. A lot. I knew right away we needed to have a conversation with Dr. Ken Ginsburg, pediatrician and...
If your kids are like ours, they've always got some pretty creative solutions to everything from getting out of eating vegetables to extending their bedtime just a little bit longer. (Why do they need so much water at 8pm?). Well, thanks to our sponsor Discovery...
Let's be honest: We don't each need 600 rolls of toilet paper on hand right now. Not that that's stopping some people! But after a really stressful week of a COVID-19 scare involving a quarantined relative in D.C., it did put the situation in stark perspective. I...
After five years of doing our Spawned Parenting podcast, we figured it was about time to do an episode about pets, and who better than my friend, Victoria Schade, who happens to be a sought-after dog trainer and author. She imparts her infinite wisdom about our furry...
This is a sponsored message on behalf of InfantSEE  When it comes to your baby's eyesight, it's important to start eye exams early. In fact, the American Optometric Association recommends babies have their first around 6 months of age, which is when their eyes undergo...
When my friend Dara sent me the link to the Electable kids' shirts, dresses and baby rompers at our friends from Free to Be Kids, I was like YES YES YES. Seconds later, I was holding back tears. The fact that we even need to remind people that yes, women are electable...
This is a sponsored message from U.S. Doctors' Clinical If you're looking for natural supplements to support your health, the US-made formulations from U.S. Doctors' Clinical are a trusted choice. Each formula is reviewed, approved, and recommended by an advisory...
As COVID-19 / Coronavirus anxiety ramps up, the store shelves are picked fairly clean of hand sanitizer and so many of my friends are talking about making their own hand sanitizer. While we still caution against panic, hand sanitizer is a good thing to have on hand....
We love some Magna-tiles around our house. My kids like to build cool structures with them, and I love how easily we clean them up (thanks to those magnets). So when we heard about the new Eric Carle + Magna-tiles collab, we got excited. Yes, cool art on awesome toys...
I have wanted to talk to Joy Cho, the founder and creative director of Oh Joy! for oh...about forever. When I think of creativity, style, and design, she's one of the people who pops into mind first -- and with a half-million Instagram followers and 13 million (!!)...
We all know how expensive maternity clothes can be, but we also know how great-fitting, smart, stylish clothes make us feel so much better when we're pregnant or postpartum.  Well here's one way to score lots of fashionable, high-end maternity clothes that you'll love...
With the coverage of Black History Month winding down in the news, we actually think this is the perfect time to share some of the new children's books about Black history that we've discovered over the past month. Because all children's history books are worth adding...
Even though we're nearing the end of cold and flu season (hooray!), we parents, in particular, are surrounded by a whole lot of bugs on a regular basis, regardless of what season it is. And if you've been watching the news, then you've probably got coronavirus on your...
Coronavirus (COVID-19), is on the minds of basically everyone worldwide right now, and that goes double for parents. Especially with spring break coming up, and lots of family travel plans in the works -- and brand new warnings to prepare to plan for our lives to be...
I've seen "bakuchiol" explode in my Pinterest searches over the past few months, with #retinolalternative trending everywhere. Bakuchiol, an all-natural option to Retinol, is supposed to work just as well on wrinkles and aging skin (ahem), without the risk of...
Even though Valentine's Day is over, we can all use a little more romance, relationship advice, and hope, don't you agree? That's why we think you'll enjoy our almost completely live (yes live!) Spawned Parenting podcast episode we recorded on Valentine's Day. Along...
We never thought that a book about moving would be so enjoyable. Just thought thought of moving gives lots of us cold sweats! And yet, Ali Wenzke, who's been called the Marie Kondo of Moving has authored the extremely helpful, calming, and yes, enjoyable book, The Art...
Last year I tried Hairstory's New Wash Shampoo after seeing some Facebook ads for it, and whoa, our review really resonated with our readers!  So when I saw ads for The Earthling Co.'s bar shampoo, I knew I wanted to buy it and give it a try too. The primary appeal is...