Trending right now. As in this second.
You are listening to our podcast, right?
With summer pretty much here, that means Liz and I are about to say good-bye to a few of our kids as they head off to summer camp, some close by, and one well, to Japan! We get asked all the time about sleepaway camp, from wanting to know how to decide when a kid is...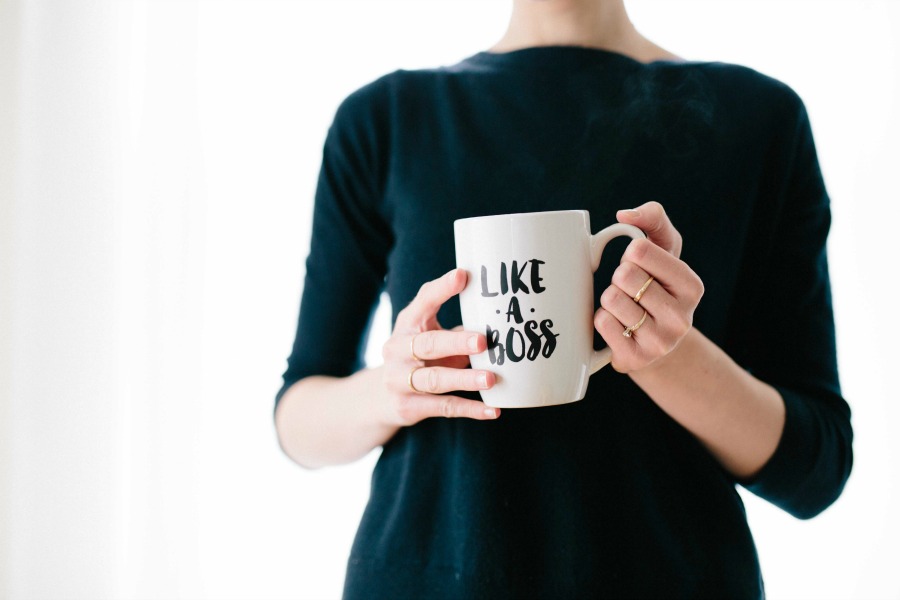 As two women who reinvented ourselves to start Cool Mom Picks, we love hearing stories of other women doing the same, particularly the challenges and obstacles they had to overcome to achieve success. So much can be learned from sharing those experiences. That's why...
With the recent Cambridge Analytica scandal and Zuckerberg testifying, we're seeing lots of talk about Facebook privacy issues these days. Especially in our Facebook feeds. Very meta! From sticking around and tightening up your security settings to hitting the road...
So much coolness. Where to start…
If you know a dad who is lucky enough to have a man cave, next in our Father's Day Gift Guide we've got some man cave gift ideas that can help take his manly oasis to the next level. I think it's important that a man have his own space to listen to his own manly...
Every year, I browse the Environmental Working Group's report on the best safe sunscreens for kids and babies. This list measures popular brands against the EWG's standards, including everything from worrisome ingredients to false marketing claims. But even though we...
I've always felt that creative photo gifts for Father's Day make some of the best gifts of all. Because for busy dads -- and okay, moms -- ordering prints or printing photos tends to get buried on the priority list. If you want to go beyond a photo in a frame (though...
You know it's coming. The dreaded "Mom, I'm bored!" which is why we're getting a jump on our kids (for once). We're sharing tons of clever, easy ideas to help keep the kids busy this summer. From scavenger hunts to family book clubs, even tips on how Liz makes her...
As much as we love finding fun, funny, sweet, and sentimental Father's Day gifts for you each year, one thing we really love doing is helping our readers solve problems. Like, gift problems. Like, finding the perfect creative Father's Day gift for the man who has...
Earlier this year we wrote up a comprehensive post comparing six top consignment and resale shops online. And with the change of seasons, we're ready to get our summer wardrobes without spending a fortune. And hey, we even want to purge some of what's taking up space...
While we eagerly await the third season of Stranger Things, there are a few things we can do to ease our separation anxiety from the show. We can dress like Dustin. We can bake Christmas lights cupcakes. And now, we can even buy our very own limited-edition Stranger...
Today, Star Wars is breaking the nerd internet (of which I am a proud part) with the announcement about the upcoming Star Wars: Women of the Galaxy. Considering it's authored by Amy Ratcliffe, the managing editor of Nerdist, a StarWars.com contributor and the host of...
Yes, it's nearly Father's Day, and we're kicking off our annual Father's Day Gift Guide with some of the very best personalized Father's Day gifts around! We're always so excited to share our favorite gifts for dads, grandpas, stepfathers, and father figures of all...
During the summer, my kids have a love affair with water balloons — and why not? They're fun, they cool you down, and your whole purpose is to throw and break them. Bingo! The only problem? Post-water balloons, the yard looks like the remains of a latex factory...
You have a lot going on this Memorial Day, but let's just go ahead and add something else to your to-do list: Shop the Memorial Day sales. Because, friend, there are a lot of deals you don't want to miss. From kids' clothes and accessories they can use all summer long...
Last night, I attended the Friday night sabbath services before my niece's Bat Mitzvah. As the Rabbi asked us to quietly send a prayer or good wishes to anyone hurting or in pain right now, all I could think of was the incredibly difficult ACLU report about the...
I've always been a chunky heel kind of girl, even with summer sandals. Yes, even my Tevas have a platform. But I have come to the realization they're just not that practical for me, and well, comfortable, at least over long periods of time. That's why I'm jumping head...
Now that my son's vertical, I've been on the hunt for cool, modern growth charts to track his changing height. Because while pencil markings on the doorframe are cool and all, I'm trying use a growth chart and to put off drawing on the walls until he's at least two....
This weekend, I had a lovely experience in my local Brooklyn coffee shop, bonding with two complete strangers over our matching RBG t-shirts. It's not all that surprising -- Ruth Bader Ginsburg has become quite the rock star and role model these days. And with the...
As a fan of the original Feminist Baby board book, I was pretty stoked to see the title character rocking the pink-and-blue-gender-binary boat again with Lauryn Brantz's sequel, Feminist Baby Finds Her Voice. While the first hilarious volume introduced us to the...
Do you have a dream, a hobby, a passion, or a problem you want to solve and you think it could be a viable business? Do you want to know where to start and where the opportunities are? Or maybe you just want to hear about entrepreneurial women who are shaking up the...
I've had the best time searching for the coolest mermaid gifts for some of the mermaid obsessed kids in my life. After all, the mermaid trend shows no sign of stopping anytime soon. So this summer we're diving in with head-first with 17 cool mermaid gift ideas from...
I've always said that teaching children about love is the easiest thing in the entire world. So maybe the new picture book, Love Is Love, is more for some of the adults in our lives? Dr. Michael Genhart's sweet and moving story, illustrated beautifully by Ken Min, is...
As delightful as it is to visit Target and buy fun stuff like clothes and toys, there are the times when you have to go for not-as-fun stuff like laundry detergent, paper towels, vitamins, and bandages. These are the times that try parents' souls. But now that...
As I wrote on Facebook, there was something so restorative this morning, watching the Royal Wedding between Prince Harry and Meghan Markle -- now the Duke and Duchess of Sussex. It was all about love, inclusion, diversity, a brilliant 19-year-old cellist, a moving...