Trending right now. As in this second.
You are listening to our podcast, right?
If you've been wondering how much you should give your kids for an allowance, what to tell a preschooler about money, or when you should open your kids their own bank accounts, hey, us too. Get the answers and a whole lot more on this episode featuring special guest...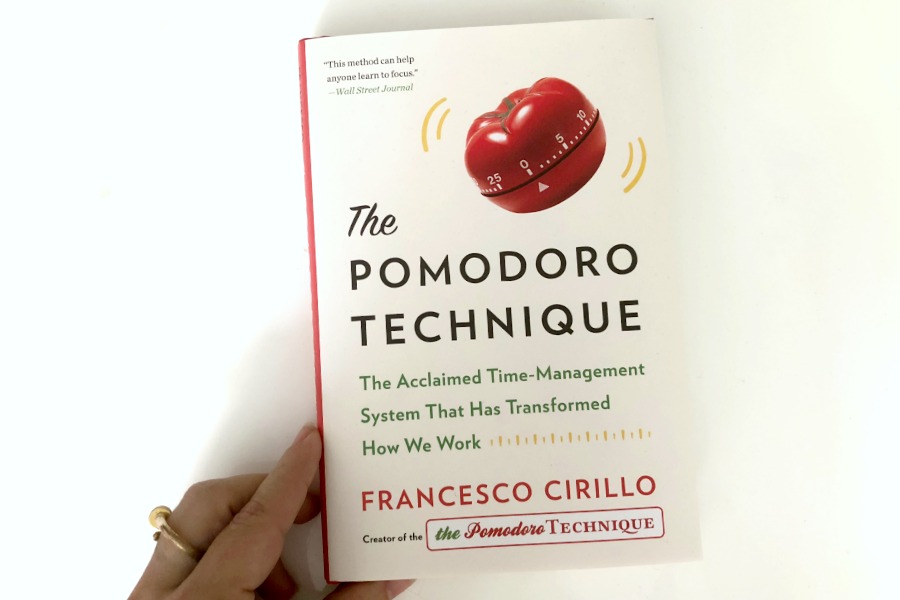 With a new school year here, on this episode of Spawned, we're taking a close look at 5 popular time-management techniques from experts, to compare them, debate the merits, and describe how they can work best for parents. If you've been wrangling a never-ending to-do...
Have you ever looked at those always happy husband-wife work teams and think, how the bleep do they do it? Well, now we know! This week on Spawned, we have an absolutely hilarious, engaging, mildly explicit (sorry, little ones) and truly informative conversation with...
So much coolness. Where to start…
Every shoe lover can tell you that certain pairs are basically works of art. In the case of these new Vans, though? They are literally works of art. That's because the limited edition Vans x Van Gogh Museum collection is inspired by the masterpieces created by the...
I love a good novel, but there's just something special about memoirs. Seeing how other people use the raw material of their lives -- whether chaotic or painful or just unusual -- to create a story fascinates me completely. And for those of you fellow memoir lovers,...
I've worn glasses my whole entire life, and up until now, have been the only one in my family who needed them. Then, in the middle of the school year, we learned my youngest daughter needed glasses -- reading glasses, specifically. It's an issue that often goes...
Nashville is of course the home of country music, but when you're traveling here and looking for the best things to do in Nashville with the kids, visiting the honkey-tonks downtown probably isn't your best bet. So as a native Nashvillian, I'm going to give you the...
Whether your kids still have a month left before school starts or head go back to school in a hot second, buying those back-to-school supplies now is a pretty great idea when you see the big discounts on school supplies that we've tracked down from top retailers. So...
It's an annual tradition for us that when it's back-to-school season, each kid gets to pick out one charm or backpack charm to hang on their backpacks. In a desperate attempt to steer my youngest from a poop emoji squishie (sigh), I may point her towards the lovely...
Our back to school 2018 shopping guide continues, with our picks for super cool backpacks for tweens, teens and older kids. Whether they want to make a style statement or stand out with a backpack that's minimally chic, we've got an incredible assortment of backpacks...
I've spent time doing a ton of research and reading reviews on the newest car seats for older kids, and have landed on these five as the best car seats for older kids right now. Hey, car seat safety is no joke, but you moms and dads already know that. It's why you're...
We can't believe it's already back-to-school shopping time, but indeed it is! And since cool preschool backpacks for back-to-school are one of the top priorities of parents with kids heading off to school for the first time (sniff), we thought that would be a great...
First it was the stylish fall shoes on sale at Nordstrom that we shared (and you bought! Because, SHOES! ON SALE!), and then we hit up the collection of summer handbags on sale. Now we're turning attention to the amazing collection of fall handbags on sale that are...
This post has been updated with new information and photos 80's kids had Fast Times at Ridgemont High and The Breakfast Club. 90's kids had Clueless. Millennials had Mean Girls and She's All That. Now, today's teens have Be More Chill. If you haven't yet heard of this...
I happen to love back-to-school shopping, but I know not everyone does. Especially when it comes to kids and fashion trends. Because it can be a little torturous to figure out: A) ...what your kids like that they used to not like but now suddenly do like. B) ...what...
While it's still a billion degrees around here, soon enough our kids are going to be needing long-sleeve pajamas and extra bedding before we tuck them in each night. So before you grab a new pair on your next trip to the mall, please check out the adorable new Project...
For some kids, picking up a book is pure torture in the summer. For others, well..it's not totally out of the question, provided it's a puzzle or activity book. So if you're looking for some new screen-free, paperback fun for the kids, here are a few extra-cool new...
We know it's so hard to keep up with your kids' tech when you're a parent -- there are social channels, apps of all kinds, and so many games! On Out Tech Your Kids, our private Facebook community for tech questions and answers from parents, every single day we field...
A couple years ago we took an in-depth look at some of the top mattress-in-a-box companies that had blown up the market. Since then, we've had a lot of companies reach out and ask us to take a look at their products and add them to our list. To be honest, none of them...
Whether you're hitting the road for a quick weekend getaway, or are heading out for a family vacation, getting out the door can be pretty overwhelming. Between packing lists and all those last-minute to-do-before-we-leave lists, it's so easy to get sucked into the...
My kids' shoes never smell quite as bad as they do in summer. It's the downside to me telling them to get outside and get active everyday. Muddy, sweaty, grass-stained shoes aren't easy to clean, but I'll take it over bored and inside all day long. In the meantime,...
Raise your hand if you've ever "accidentally" bumped your kid's Candyland piece toward the finish to speed up the game? Hey, I get it. I often like (or need) family board games that are fast to play, too. And it doesn't change as your kids get older; some of the games...
If you're looking for the gift for the wonderfully geeky, Marvel-loving fan in your life who has everything, I found just the thing: The Funko Marvel Collector Corps box subscription, available exclusively from Amazon, looks amazing. CMP is an Amazon and rstyle...
Ever since turning into the kind of a woman who wears slogan t-shirts with abandon (thanks, state of the world!) I have tried to work hard to know who the company is, and not just what the t-shirt says. That's why I adore companies like Brave New World Designs, Free...