Trending right now. As in this second.
You are listening to our podcast, right?
As it turns out, Evangeline Lilly is not just an Orc-defeating Tolkien elf, badass desert island survivor, or quantum realm-traveling Marvel superhero. She is also a super cool mom, and author of the darkly comic, wonderfully inventive new young reader series, the...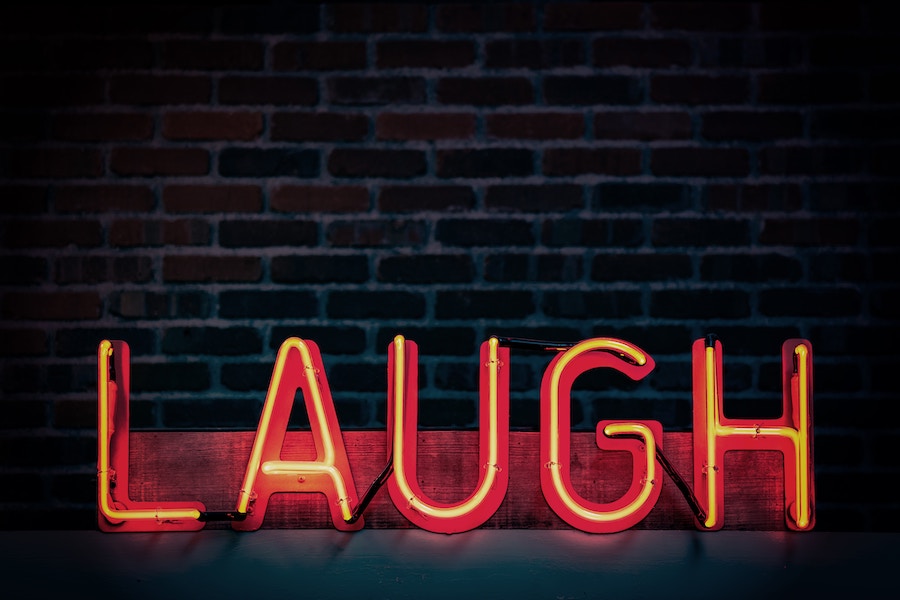 Does it feel hard to laugh sometimes with all that's going on in the world? You'll love this episode of the Spawned Parenting Podcast. This week we're talking to Jill Twiss, Emmy-winning Last Week Tonight with John Oliver staff writer, and best-selling children's...
We are big advocates of travel with tweens and teens as you know. And now that we have older kids of our own -- and have a new travel contributor focusing on teen travel -- we thought we'd cover some great tips for parents who travel with older kids, on this...
So much coolness. Where to start…
I am tired all the time. Like, I'm a parent. You are probably a parent. You get it. And yet, entertainment junkie that I am, I found myself staying up until midnight (or later!) catching up on every darn MA-rated show and movie each night, after the kids were in bed....
The first few weeks of my son's life, he refused to sleep without being cuddled up next to a parent. Since I know this is a problem for many newborns, and older babies too, I was excited to learn about the Lulla doll, which plays the sound of a mom's heartbeat and...
I've tried many different allowance systems and allowance apps over the years with my four kids, but it wasn't until I tried this new approach at the beginning of 2019 that I was able to stick with something for longer than a month. If you're looking to start giving...
If you haven't secured the perfect Mother's Day gift yet, rest easy. Okay, not that easy, because it's literally just two days away. But if you hustle, we can still help you out with these awesome last-minute gifts that don't feel improvised at all. Even if they are,...
When Brittney Hogan's husband was killed in action in Afghanistan, she found herself coping in not so healthy ways. That was until a friend convinced her to go for a run and everything changed. From that experience, her 503(c) non-profit Virago Fitness was born, where...
I've happily left the diapers-and-bottles behind, and I've entered the parenting stage that involves a lot more talking about the important issues in my kids' lives -- and in the world around them. As hard as it can be sometimes, and I've had some incredibly difficult...
May is Asian American and Pacific Islander Heritage Month, which is a great excuse to dive into some fantastic new children's books that teach kids about this rich culture -- or cultures, I should say. Because Asia and the Pacific Islands cover a lot of territory, as...
Remember when book-of-the-month-club and Columbia House were pretty much the only subscription gifts around? OMG, we've come a long way. Now there are subscription gifts for pretty much any hobby or interest, and they make a wonderful gift idea for Mother's Day. Not...
We are big advocates of travel with tweens and teens as you know. And now that we have older kids of our own -- and have a new travel contributor focusing on teen travel -- we thought we'd cover some great tips for parents who travel with older kids, on this...
Lately I've been sleuthing around the interwebs for great printable teacher appreciation notes for kids. After all, Teacher Appreciation Week starts today! And ever since my son started preschool, I've been been struck anew by how much educators do to shape our...
I'm not necessarily a mom-and-me-outfit kind of mom, but these new adorable mom and me shoes from Keds have me ready to go matchy-matchy with my four-year-old right tis second. Because Keds + Rifle Paper Company + twinning with my preschooler before she gets too cool...
There are a whole lot of beauty gift boxes promoted for Mother's Day, but one that I think may be calling a lot of our names is the limited edition Birchbox x Female Founder Collective beauty box. Created by Birchbox (and ahem, we were among the very first to tell you...
The Pottery Barn Kids collabs have been so fantastic lately, but their ongoing Star Wars collection for kids is now a classic. And just in time for your May the Fourth celebration (in my home, that means buying Star Wars stuff), they're offering 25% off nearly...
I live in Brooklyn, land of Children Who Live in Native Shoes. (Sorry Crocs.) Whether you live among us or not, if you're about to buy a pair of these fab, comfy, sneaker-water shoe hybrid shoes in time for summer, you have to check out their new collection of Hello...
We're so excited to be kicking off our Cool Mom Picks Book Club with our very first title: Under Pressure: Confronting  the Epidemic of  Stress and Anxiety in Girls, the newest book from New York Times bestselling author Lisa Damour. Like many of you, her book...
As you may know, one of our top tips for affordable family travel, especially on an extended trip, is to rent an apartment or home instead of forking out big bucks for a hotel -- let alone renting two hotel rooms, if you've got a bigger family. Linda even shared that...
For years, we have wanted to host some kind of parenting book club for our readers -- an opportunity for us to chat about some of the hot topics and best titles out there that interest parents today, without too much pressure or time. (We get it! We're overextended...
I often feel the resident New York City local mom whose inbox and DMs are filled with requests for "what Broadway show should I take my kids to?" And I don't mind a bit.  With two kids obsessed with musical theater, all of us lucky enough to live a few a few short...
I recently described my 10 tips for a Disney vacation with a special needs child, to help you ensure that the trip is as magical for all of you. But I wanted to give more details about the totally free Disability Access Service (DAS) card for those of you looking into...
Disney World is supposed to be the happiest place on earth, but as I was preparing for our family's recent trip, I admit I was dreading parts of it. It would be the first trip for our youngest daughter, who has cognitive special needs, and I had no idea how we were...
Hi, I'm the mom who's always racing to find swimsuits for my kids in oh...mid-June when they're all sold-out. Don't be like me. Especially because one of our favorite mom-run kids' labels, Primary, is now offering their colorful, durable, mix-and-match kids' swimsuits...