Trending right now. As in this second.
You are listening to our podcast, right?
Did you hear the one about the pregnant woman who wasn't allowed to drink a glass of water on the job? If only this were an isolated story. That's why, for all of us working moms, working dads, and working moms-to-be, we're lucky to have someone like Dina Bakst...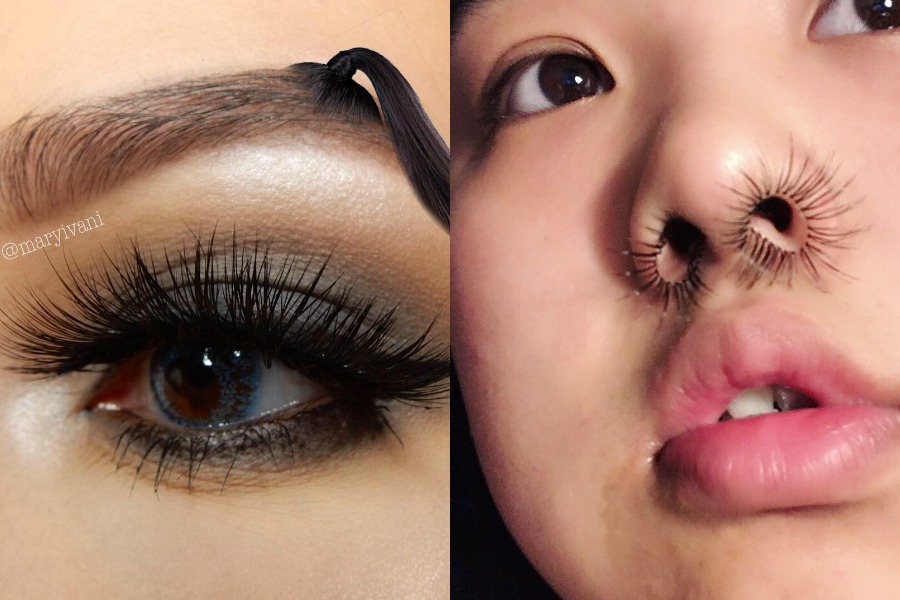 Whether you love podcasts or you're just getting into them, we've got 14 Spawned episodes you need to listen to. We're celebrating our 100th Spawned podcast episode by sharing our favorite Spawned episodes from over the years: the funny, the helpful, and the most...
This week on Spawned with Kristen and Liz, with Kristen just back from an Imagine Dragons show, we've got kids and concerts on the brain. Join us for a lively discussion about the joy of tweens and big kids, safety concerns, tips and tricks -- we even share our own...
So much coolness. Where to start…
This year, we've found so many fun new free printable valentines especially for older kids who have outgrown the cutesie stuff, and I'm sharing some of my favorite printables from previous years too. Thanks to so many amazing, creative makers online, there's no need...
Chocolatiers and florists would have us believe Valentine's Day is all about romance, but we know the truth. It's all about cutting out 8 zillion classroom valentines. (Ha.) The truth is, when you become a parents, any excuse to shower our kids with a little extra...
As avid advocates of diverse books of all kinds, but especially diverse children's books, we work hard to share carefully curated lists of children's books. Our amazing writers have shared impressive lists of wonderful books about diverse families, notable women...
Here are the coolest things we've been seeing around the web this week. Hope you like them too. "You are no longer victims. You are survivors, you're very strong." - The Honorable Rosemary E Aquilina. While some say Judge Aquilina's condemnation of convicted assaulter...
I've always loved the artful, fun kids' toys and gifts from eeBoo, and now I've got one more reason to love them: The 500 piece Women March! puzzle that's coming out in spring of this year. Prolific illustrator Jennifer Orkin Lewis (you may know her as August Wren)...
Last year, I received an email about the Scough, a scarf with an activated carbon mask that fits inside, and to be honest, I thought it sounded kind of germaphobic. And silly. So I filed the email away and didn't think much about it. But when I kept getting sick after...
When I saw Etsy editors recommending mood-boosting jewelry for this time of year, I was in. Let's just say, I've felt like Cinderella lately . . . pre-fairy-Godmother. I'm constantly cleaning up after my kids because it's too cold for them to play outside, grappling...
We recently discovered the coolest gift idea when our friend Tina Roth Eisenberg at Swiss Miss shared a Favorite Things Gift Box she received from her friend Jessica Kausen. Jessica filled a box with a few of her own favorite things (no offense, Oprah) along with a...
We can't believe it's Valentine's Day gift time already! And our readers know that we always have an extra big heart (ha) when it comes to sharing handmade gifts from makers, or gifts that support indie shops and businesses. With that in mind, we hope you'll check out...
We love giving Valentine's Day gifts to our babies at every age, of course, but that first year of Valentine's gifts is something we can't resist. No, the baby won't remember it, but oh, those photos! (Plus, babies are not yet old enough to ask to steal our...
Ever since we saw Star Wars: The Last Jedi, everyone in my household has been obsessed with Porgs. Which is why I'm sort of freaking out of these Porg sneakers that just launched a few seconds ago. Related: 16 of the coolest Star Wars gifts for kids These Po-Zu lace...
While some years have been fashion misses for us (oof, that 2017 Pantone Greenery was a tough one), we're all about Pantone's 2018 color of the year, which is a rich, royal-looking, totally wearable Pantone Ultra Violet. Whether it's a clever nod to the passion of the...
Parenting is awesome. And really, really hard. We know, understatement of the year. That's why we think you'll appreciate the laugh you'll get from watching a few (or nine) of the crazy things we parents do every single day that deserve to be rewarded. And nope, we...
Adapted from an article originally published on Mom-101.com Each year, our annual Brooklyn Fresh Air Fund trip to visit friends in suburban Massachusetts leads to our semi-annual fast food drive-thru lunch. (Oh, come and get me Sanctimommies. My kids love the Apple...
The holidays were a blur for me, and not for the usual reasons. I recently moved into a temporary 7-month rental while we do some much-needed home renovations to our home. And oh boy, after 13 years in one spot, was it a doozy of a move. Not only did I have to pack up...
Yesterday, being able to march in the second Women's March with my mother and daughter and a group of incredible like-minded women, I feel re-energized and empowered to do what I can to help make this country the best one it can be for my kids. But as much as I'm...
Whether you love podcasts or you're just getting into them, we've got 14 Spawned episodes you need to listen to. We're celebrating our 100th Spawned podcast episode by sharing our favorite Spawned episodes from over the years: the funny, the helpful, and the most...
As a new mom, I'm excited to see a growing trend toward empowering children's books and magazines, especially ones that encourage kids to discover their own unique voices and interests. My latest favorite discovery is Bravery Magazine, a new, beautifully designed,...
Getting dressed presents special challenges when you have special needs, so we love it when big-time brands recognize the need and create adaptive styles that are just as cute and affordable as the originals. Target's Cat & Jack Adaptive line for kids was launched...
Just when you were thinking the unicorn trend was passing...haha, just kidding! With all our Lisa Frank loving hearts, we all know that unicorns will never go out of style! And that's just one of the reasons I was so excited to find these new Send a Unicorn boxes....
When the weather has made taking your kids to the park impossible -- or at least, miserable -- it's helpful to have a few creative educational activities handy to keep preschoolers busy and entertained indoors. Because these winter days are soooo long. Even if they're...