Trending right now. As in this second.
You are listening to our podcast, right?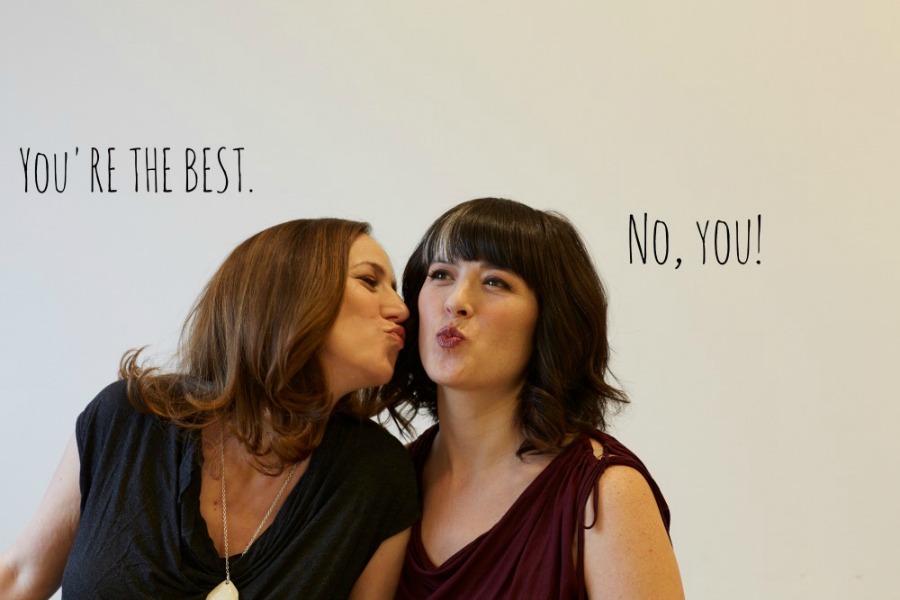 Curious about Kristen's pet peeves? Or the last time Liz was in the ER? (Trust us, this story is incredible!) Well, you're in for a treat because on this week's episode of Spawned with Kristen and Liz, we use a random question generator to fuel our very own...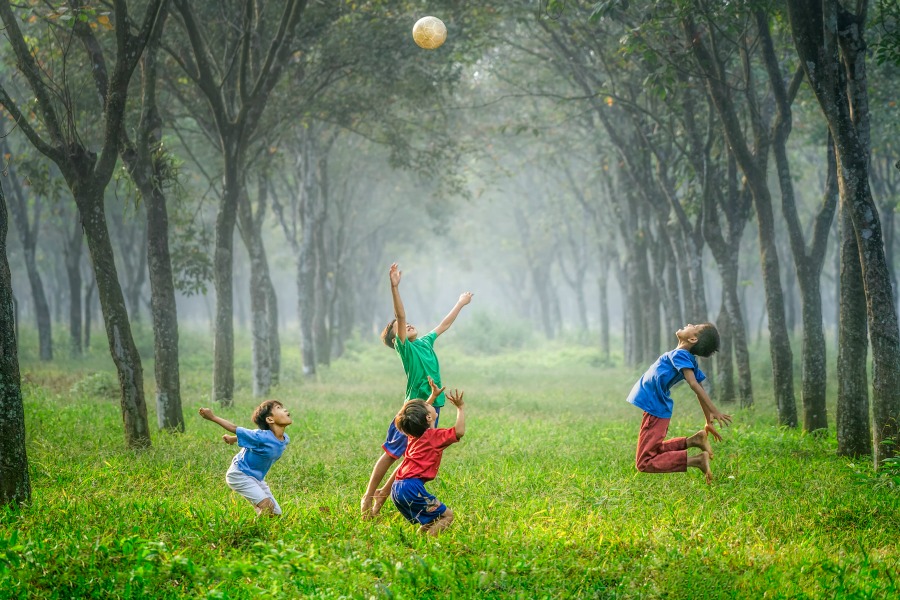 We're always looking for ways to foster imagination and creativity in our kids, and who better than to help us with that than Peter McNerney from Story Pirates, and his wife Beth Newell, co-host of the We Knows Parenting podcast, both of whom are popular improvisers...
We know that the holidays can be a busy, stressful time for lots of families, which is why we thought it might be helpful to discuss ways we try to make the most out of the holidays (and not lose our minds) with our own families on our latest Spawned podcast. In this...
So much coolness. Where to start…
A couple years ago, we shared 10 wonderful non-candy Valentine's Day treat ideas for the classroom, and this year, I've put together so many more. And they all come with free printables, whoo! We love giving out little treats with our kids' printable Valentine's Day...
Today we commemorate Dr. Martin Luther King Jr's life and legacy, as we have every year since we started this site. Over the years, we've shared plenty of excellent books, videos, resources, and websites to help kids understand the reason for MLK Day. And they are all...
After reading Marie Kondo's The Life-Changing Magic of Tidying Up, I immediately started purging my closets and folding my clothes differently. I've also binged on her new Netflix series Tidying Up with Marie Kondo and am currently in the process of piling all of my...
Every time I hear someone complain about social media, or how they're quitting this platform or that because of "all the negativity," I can't help but think about all the ways that social platforms have literally saved moms. From blogs that share true, difficult...
I've been trying to re-kickstart my yoga habit, and there's nothing like a fresh new yoga mat to get me motivated. So when we saw that yoga mats in tons of fantastic designs from independent artists are now available as limited editions from Society 6,  I kind of...
I was so sad to find out that one of my favorite poets, the bestselling and Pulitzer prize winning Mary Oliver, passed away earlier today. Her poetry collections were some of my all-time favorites: Wild Geese helped me slow down and appreciate the natural world; Dog...
We didn't have Instagram when my kids were babies, so I wasn't exactly all over the "photograph every baby milestone" thing the way new parents are now. But if I had found this creative Monthly Milestone Play Mat made just for photographing those many baby milestones,...
Each year, we love putting together Valentine's Day gift ideas, but I admittedly have had a love/hate relationship with Valentine's Day throughout my life. Love the opportunity to tell people in my life I love them, hate the pressure, love helping my kids spread love...
I don't see a lot of jewelry that grabs me right away, but when I do? Well, here I am to share it with you. Right now, it's the remarkable cityscape rings by jewelry artist Ola Shekhtman that caught my attention on Uncommon Goods and...wow. I'm smitten. CMP is an...
I was so charmed to learn about the Thermal Aid Teddy Bear that delivers comforting heat -- or cold -- in the form of a cute stuffed animal. If your kid has muscle aches from a growth spurt during those "wonder weeks," or from a particularly tough game of soccer, you...
When I first heard about the Pantone color of the year being coral, I was uh...not thrilled. Unlike Caroline who can totally wear coral and look gorgeous, I'm a winter (remember that?) and orangey-pinky-brown colors are not generally the best for me. That said, coral...
In the past couple of weeks, I've become more than a little obsessed with Living Coral, the 2019 Pantone color of the year, which is why I've had so much fun rounding up these cool coral accessories. Pantone says Living Coral "embraces us with warmth and nourishment,"...
On Tuesday, February 5, we celebrate Chinese New Year and ring in the Year of the Pig. We've always loved Chinese New Year animal gifts as thoughtful baby gifts -- and I'm kind of amazed realizing we've now come full Chinese Zodiac circle, having first shared Year of...
if you have ever "tidied" your home, said thank you to a book before putting it into the donate pile, or wondered whether that shirt you're wearing still "sparks joy," chances are you've been introduced to the Konmari method. And you surely already know about her new...
I've written quite a bit about the genius of Yellowberry bras for girls, the "mom-approved" first (or second) bras created by a teen herself who was not having it with the I wanna look like a Victoria Secret Model style of lacy underthings for 13 and 14-year olds. I...
I am so excited about the upcoming Captain Marvel release. Like, crazy excited. Believe it or not, it's the first woman-lead superhero film from Marvel. (Yep, Wonder Woman was from DC Comics, fun as it was, my non-geeky friends.) Not only that, but Brie Larson's Carol...
We've been fans of Oliver Jeffers for years, and now kids (or young at heart parents) can wear his dreamy illustrations right on their arms, ankles and foreheads with the new Tattly collection of Oliver Jeffers space-themed temporary tattoos. The designs come from a...
One New Year's resolution my family all agreed on was to read more books in 2019.(A resolution that seems to be going around amongst our staff!) So, in my favorite annual Cool Mom Picks post, I'm sharing all the best children's books on 2018 lists from our favorite...
When we first started this site, at the dawn of Etsy, I feel like we were sharing cute handmade baby blankets every other day. Well it's been a while since I found a new one that caught my attention, until I discovered Elegant Infant Co. Mom-of-three Hope makes...
I'm sure a lot of us have some version of "get my finances in order" on our list of New Year's resolutions, or "be wealthy beyond my wildest dreams" on our vision boards. Well, I think both of those things are a stretch for me (let alone creating a vision board) but...
Now that my kids are teens (sniff) and need less handholding to get through every second of the day, I'm trying to read more books instead of spending all my "down time" reading Facebook updates or watching Netflix. So at the start of 2018, I joined Goodreads' Annual...