This post in our Father's Day Gift Guide series brought to you by Dove Men+Care.
We all know that the gift of time can be the best Father's Day gift of all–along with a handmade card, of course. If you're looking for some family fun ideas, here are a few that can make the family the gift.
Father's Day Room Service
Download this adorable Father's Day printable (top), tell him to hang it on his door the night before, and then get the kids to take care of his order in the morning. Be sure to make enough for everyone–it will be more fun if you spread a picnic blanket on the bedroom floor and everyone can eat together.
Tickets to a favorite game
Major league games are a bloody fortune. Instead, consider local minor league and farm teams which could probably use your support. It can actually be more fun for a family (and less chance of your kid ending up covered in some dude's beer).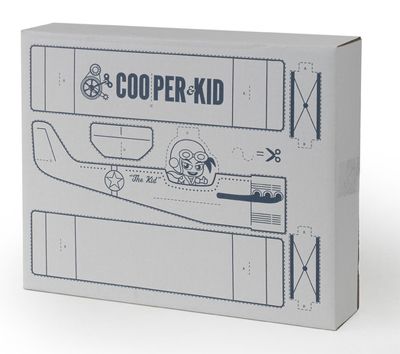 Cooper & Kid Activity Box for Dad
Also recommended in our Father's Day gifts from the kids, this activity box is packed with enough fun stuff for a day (and more) with dad, whether the weather holds or not.  ($65, Cooper & Kid)
Family Picnic
It almost doesn't matter what you eat or how fancy your picnic basket is–get everyone out of the house, bring cards or a soccer ball and don't forget your camera. We happen to love this handmade picnic blanket which could be a great gift, and promise of future picnics.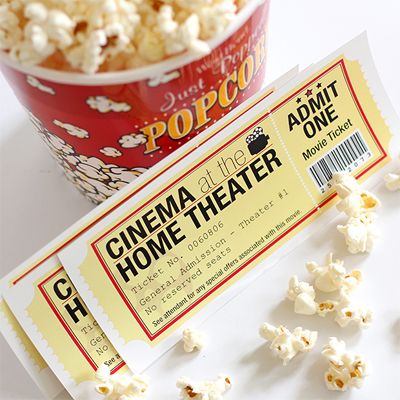 Movie Night at Home
Make it a little more special with popcorn, Dad's favorite movie theater candy (Jr. Mints? Sno-Caps?) and if you want to get really authentic, a 140-oz cup of soda. Just kidding on that one. Start with this free home movie ticket printable from Dabbles and Babbles. It might be nice to watch his own favorite childhood movie, maybe even one your kids haven't seen yet so he can share it with them for the first time.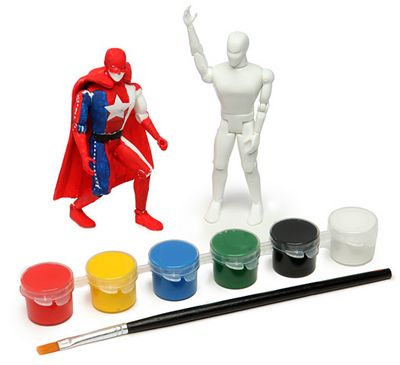 Family Art Project
We're smitten with this paint your own super hero kit at Think Geek. You'll not only have a fun hour or so with the kids making them, he'll have some fun little desk or nightstand toys to show for the effort.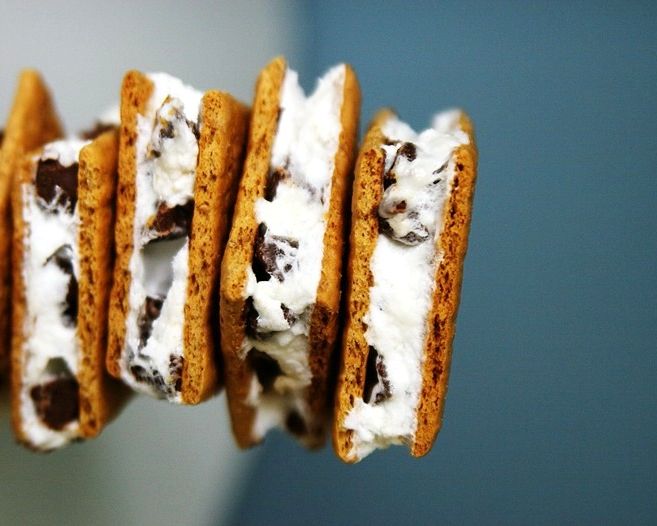 Backyard Campout
No need to head to the mountains for a camping weekend. Pitch a tent in the backyard and enjoy a little outdoor family fun with the comforts of home a few steps away. Just don't forget the piece de resistance: The best s'mores ever. And hey, if sleeping outside doesn't sound that appealing, try the basement or even your living room.
Mini Golf, Waterparks, or the Local Theme Park
As part of the deal, Dad gets free passes to go on whatever crazy thrill rides he wants while you have to stay back with the kids. It's only fair, right? Also, he gets to win at mini golf. Maybe.
We love that our sponsor Dove Men+Care has teamed up with wonderful charity Operation Homefront as part of Mission: Care to give one of the greatest gifts to 300 military servicemen this Father's Day: Their families. When you purchase Dove Men+Care products, you help make that happen. Just watch one of the wonderful reunions on their website.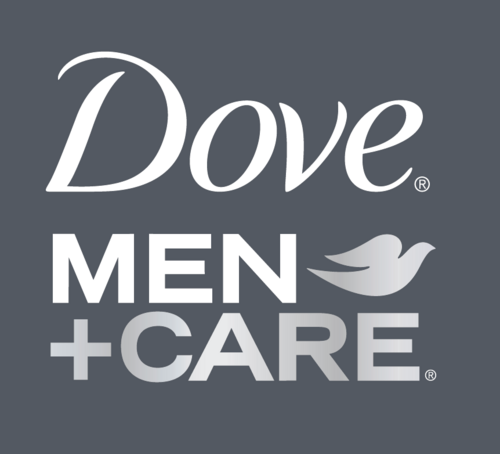 ——————
Congrats to the winners of our Father's Day Gift Pack valued at more than $550! 
1. Jack Spade Canvas Messenger Bag 2. MOUTH World's Greatest Dad Gourmet Basket 3. Complete Game of Thrones Season 1 Blu-Ray Collection 4. Daddy Keychain by Lisa Leonard 5. Dove Men+Care Gift Pack for skin, face, body and hair  6.Dad's Book of Awesome Projects  7. Native Union Switch Bluetooth Speaker
More gift ideas for dad:

The coolest personalized Father's Day gifts

Father's Day gifts for new dads

Great homemade gifts for Father's Day
Father's Day gifts from the kids
Splurgey gifts for the dad who has everything