I love a good glass of wine any time of the year, but especially during the summer months. There's something about sipping a good rosé on a picnic or starting dinner with an effervescent, chilled dry Lambrusco that brings out the wine lover in me. The weather makes wine feel casual and my favorite summer wine accessories make drinking it easy. Hope they help you too.
In the summer I nearly exclusively drink from my GoVino glasses, which we count among our picnic essentials here at Cool Mom Picks. These attractive cups made specifically for wine are made from a BPA-free plastic that functions like crystal, but they're shatterproof, reusable, and recyclable. These are for summer wine drinkers on-the-go, even if that just means to the backyard.
A fun recent find, we also love the portable wine sippy cup which sounds vaguely inappropriate, and that is pretty much the point. It's a great no-spill solution for sipping al fresco and you can't help but smile when you see that little wine glass shape hidden in the tumbler.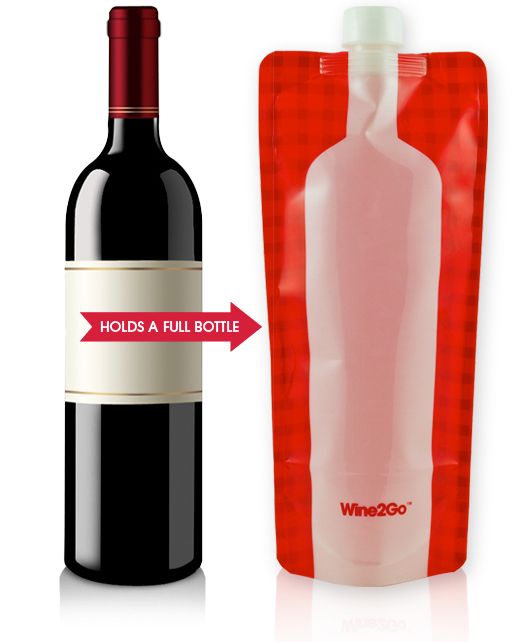 I can't wait to get my hands on one of these Wine2Go portable wine bags that Kate found recently. No wonder our readers have been going crazy for them–they're perfect for any place with a no-glass policy. No more pouring wine into plastic cups out of a bottle hidden in your purse.
I'm not frequently a Champagne drinker, but have been known to enjoy a glass of Prosecco or other sparkling wine on a hot summer evening. One glass is always enough for me, which makes this Cilio Champagne Sealer, which you can pick up for just  $7.50. Very convenient. Used properly (it might take a few tries), it will help keep the bubbles popping for at least a couple of days. Sunday morning Mimosas anyone?
Of course you do have to get that wine open first, right? Some people like the standard corkscrew or restaurant-style wine key, but if you want to make things so easy that your great-grandmother can open a bottle in 4 seconds, nothing is better than the MetroKane Rabbit Corkscrew. It's in the $45 range at Amazon but it lasts for years, and even then you can replace the screws if they dull. What a joy to spend your time toasting your friends instead of struggling with temperamental corks.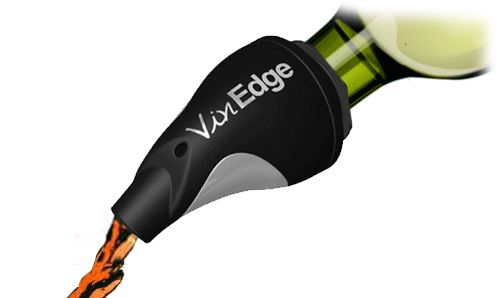 If you're trying to preserve a regular bottle of wine, VinEdge Wine Preserver is a great little gadget. The sleek little gadget creates a vacuum suction to preserve an open bottle of wine for up to 10 days (really), no pump required. It's under $30 at our Amazon affiliate, but the inserts that help create the seal are not reusable, and packs of 12 are about $7.50.
Another option, which Liz swears by, is the classic Vacu Vin wine preserver kit. Just pop in one of the two stoppers, and give the manual pump a few quick pumps to create a seal that lasts up to 10 days. The whole kit is a little more basic but rings in at under $12 including a couple of stoppers, and works beautifully.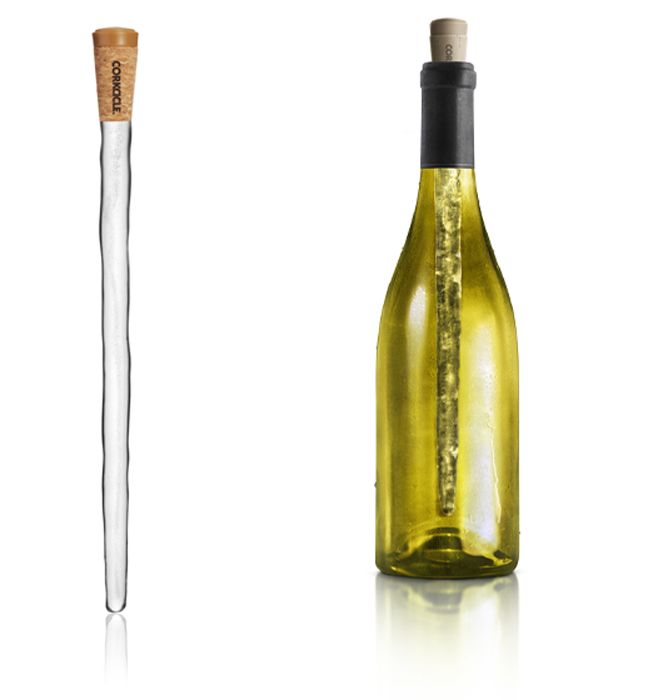 One of the biggest challenges for wine fans is keeping  those chilled wines cool in the summer heat. These may be champagne problems (ha), but the solution is relatively cheap and easy: Grab a Corksicle for $18 which helps keep your bottle cold, even outside when it's warm.
Another chilling problem is getting warm wine to cool quickly. Also from Vacu Vain, the Vacu Vin Rapid Ice Wine Chiller ($11.99) stores in the freezer, then pops on to chill a bottle in about 5 minutes. Way faster and more portable than an ice bucket. It also keeps it cold, so you can worry about your barbecue and not the bucket of ice melting.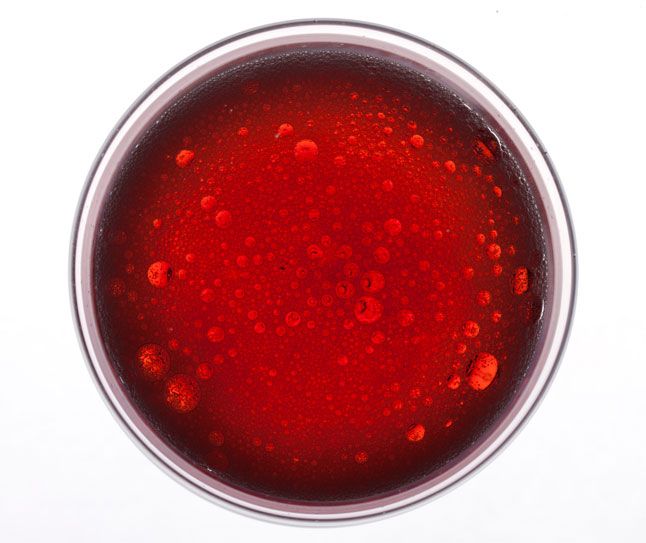 While we're talking summer wine, check out these 6 great rosé wines on Bon Appetit (above and top photo via Danny Kim). The recommendations are from last summer, but unless you're super picky about vintages, the recommendations should still stand. We also like the Huffington Post suggestions for great Lambrusco and other sparkling red wine picks.
Cheers!