From amazing dolls to cool new games and imaginative toys, there have been so many fantastic options out for kids at play this year that encourage things we love, like creativity, imagination, building, interest in STEM pursuits, defiance of gender stereotypes and more. Wow, what a year! Plus so many toys are starting to incorporate tech now, that we included some favorites from Cool Mom Tech as well. We hope our list of the coolest kids' toys of the year includes some new favorites of your own.
This is post is part of of our annual series of Editors Picks of the Year. No pay-for-play, no contests to enter, no voting. Just the things we've loved in 2014 that we think deserve an extra nod for coolness.
Candylab Wooden Toy Cars
We always love discovering cool, heirloom quality wooden toys and the new Candylab wooden toy cars fits the bill beautifully. Designed in Brooklyn, each of the solid beech wood vehicles pays homage to 1960's American modernist style from a sleek orange GT-10 to a speedy Carbon 77. Then again, they all go as fast as your child's imagination.
Tiggly Counts
Tiggly Counts (along with its predecessor, Tiggly Shapes) is an excellent example of how tech and hands-on learning toys can come together beautifully. We even named it one of our top tech toys for kids of 2014. The combo of the colorful magnetic counting bars and three free downloadable iPad apps keep things engaging and fun, making it a great pick for kids just learning about numbers and early math skills–and their parents, who will enjoy it too.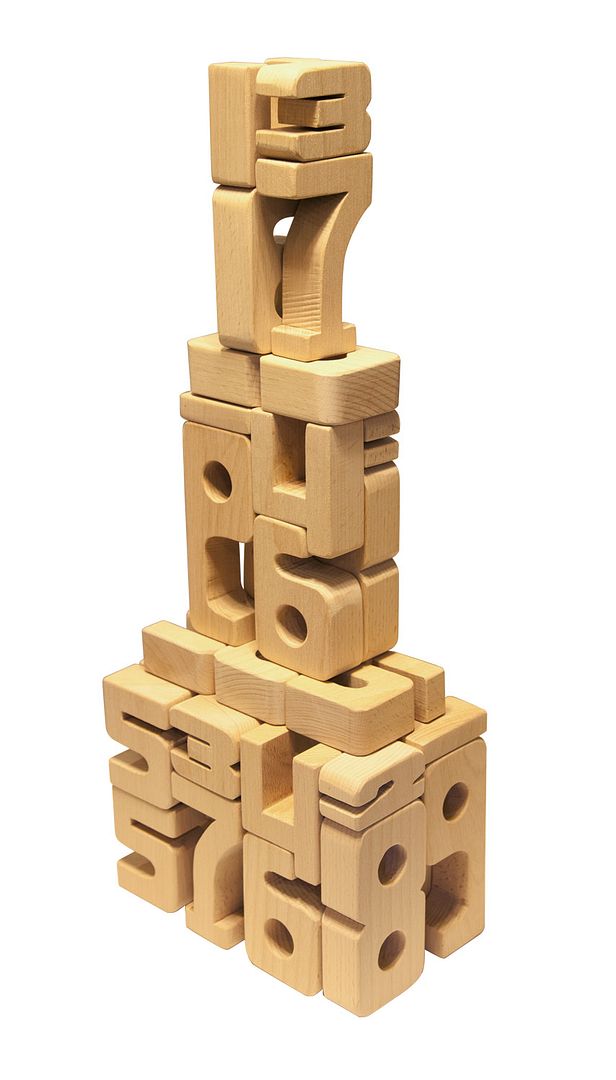 Sumblox
The Sumblox math building blocks work on two levels – yes, they're cool wooden blocks that you can stack and smash and build with. But stack the 4 and the 5 and…whoa. It's the same height at the 9. Not surprising, this started as a Kickstarter campaign that was easily funded by eager fans. Which means you can preorder now for a February delivery and save 20% while you're at it.
I Am Elemental Action Figures
We discovered the I Am Elemental courage series of female action figures earlier this year on Kickstarter and you can see why we were instantly smitten. This mom-run company is reinventing the female action figure, with a series made for actual girls to play with–instead of adult collectors to ogle.  And each athletic, healthy, bendable, posable figure represents a trait like honesty, enthusiasm, bravery, or persistence, that we'd like all of our kids–sons and daughters alike–to know is within them.
Lille Huset DIY Dollhouse Sets
We discovered the brand new Lille Huset DIY dollhouse sets by Alyson Beaton at Toy Fair earlier this year, and we're so thrilled to carry them in our own Indie Shop now.  They come flat-packed, but behold as your child assembles them and personalizes them with window boxes, wall hangings, and other decorative touches. It's the best of building and design work meets imaginative play.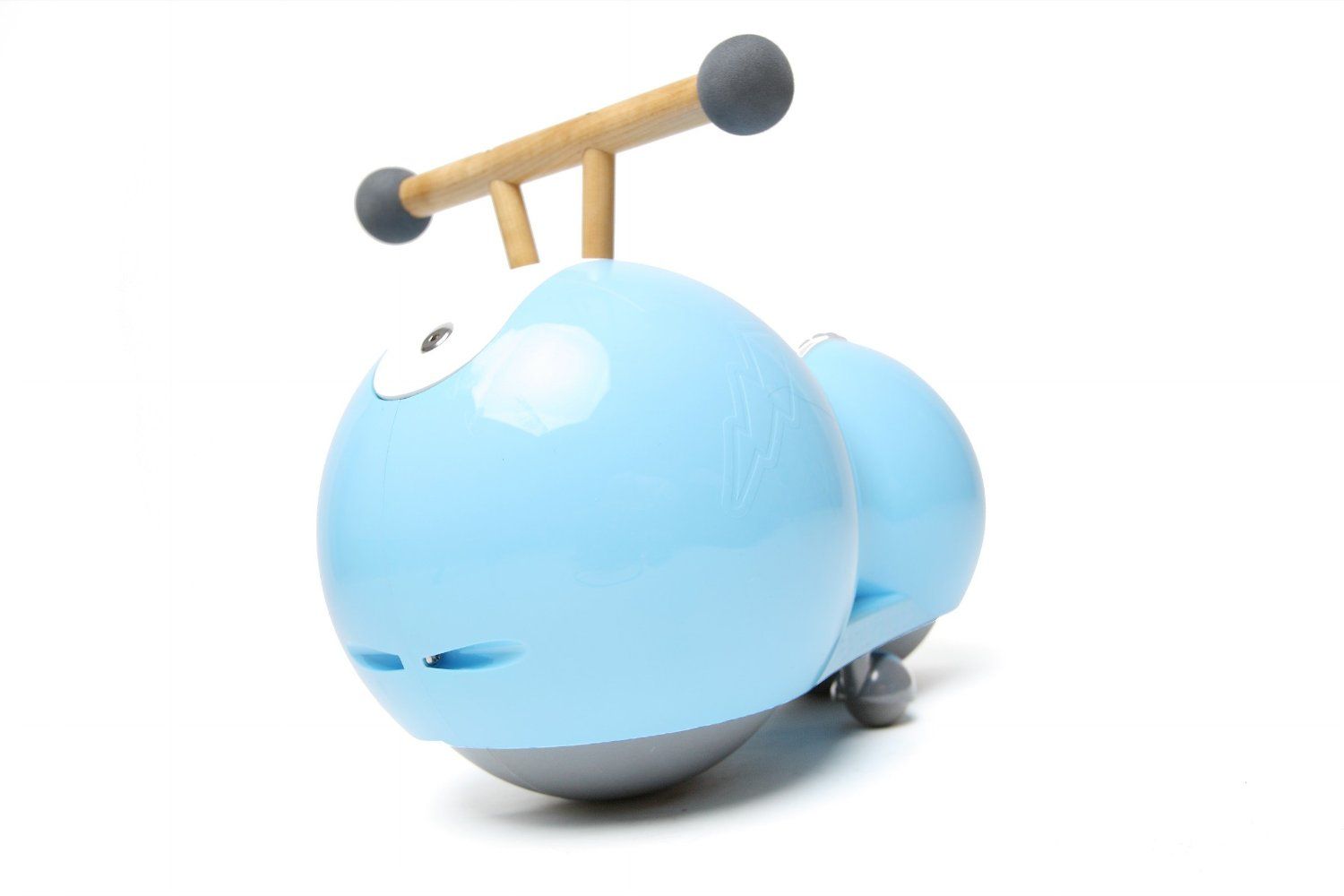 Spherovelo Ride-On
Our associate editor Christina is the master of all ride-on toys (she of the three children and extra-long paved driveway) and this year she put together a great roundup of 5 cool new kid-powered ride-on toys. No batteries, no motors. A standout to us in the bunch:the Spherovelo, with its sleek, modern style and stabilizer wheels so kids as young as 7 months can start scooting.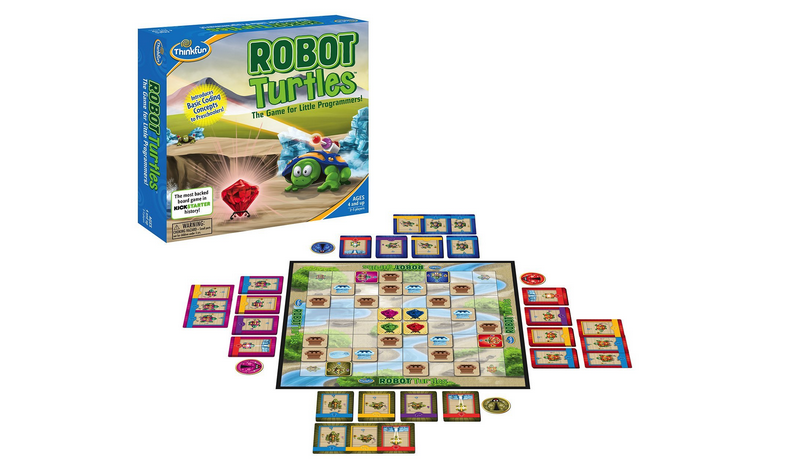 Robot Turtles
The Robot Turtles Game from Thinkfun is our top game of the year and we're not the only ones who think so; this game which teaches kids the basics of coding was the most backed board game ever on Kickstarter. It's not a race to the finish game, making it perfect for even younger kids who haven't yet learned to lose. Then again, if they grow up learning to code, they're already winners.
Custom Citizens Collectible Dolls
You can see why we're so in love with these sophisticated, yet adorable handmade dolls from LIlana Tijeras of Citizens Collectible on Etsy. Each one is made-to-order, to represent a member of your family, including a cat or dog.  Now that's what we call an amazing custom gift.
Crayola Virtual Design Pro: Car Collection
Crayola started making headway into the tech space a few years back, and this year we think they really scored with the Crayola Virtual Design Pro: Car Collection which we named one of the coolest tech toys for kids in our 2014 Holiday Tech Gift Guide. It combines the fun of drawing and designing your own car, with an app that brings your creation to life in 3-D and then lets you race it around the track. And despite the two boys on the box, we need to assure you, it's one of our girls' very favorites.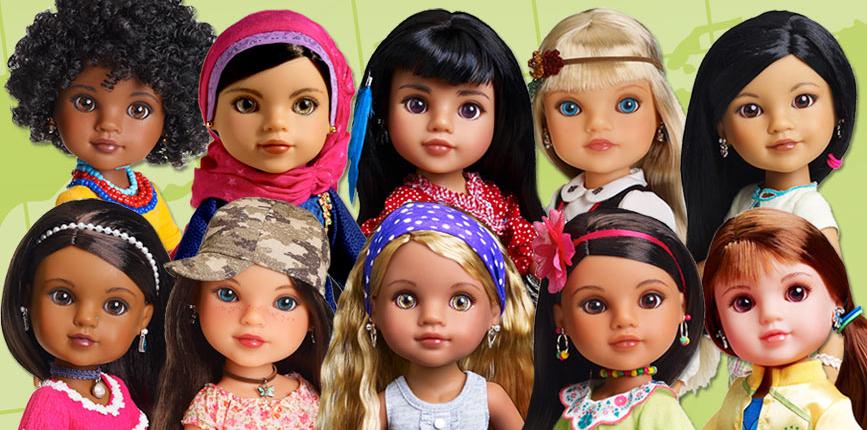 Heart for Heart Girls
You American Girl fanatics are still fighting us on this one, but we stand by the collection of Heart for Heart Girls which feature dolls representing cities from around the world that your kids may not even have heard of. In fact, we imagine that Saige and Marie-Grace will get along just fine with Zelia from Sao Paolo, Shola from Kabul, and Rahel from Ethiopia. (And yes, we know that Ethiopia is not a city so we just pretend she's from Addis.) While yes they're plastic, and their eyes are huge and they all have cute button noses, we still think it's a smart way to get our doll-loving children thinking about they way other kids their own age live. And the affordable price tag seals the deal.
Buildex Toys
For a ride-on toy that's more than a ride-on toy, check out the Buildex Speed Machine, and their collection of brightly colored, wooden building toys that turn into toy motorcycles, trains and race cars that kids can actually ride. All for $10. Wow.
PlayableART Toys
As much for design-loving adults as for kids, the PlayableART sets of wooden toys just captivated us this year. From a twistable ball to a pricy magnet relief art set that lets you explore design, shape, space and color with wooden shapes, these would be right at home on any kids' toy shelves. Or, uh, our own desks.
LEGO Research Institute Set featuring female scientists
We were a little torn on including the limited edition LEGO research institute set featuring female scientists, considering it's no longer available–and our editor Liz ordered one which never came. (Boo.) But we have to give it a nod to this crowdsourced idea from Swedish geochemist Dr. Ellen Kooijman who wanted more female LEGO characters in interesting professions to make the communities more diverse.  We hope it encourages LEGO to make more like this, only not quite so limited. And hey, you can still find the Female Scientist Minifig in the individual packs. Or as we like to think of her: A Scientist Minifig.