Going on a vacation with a baby can be a lot of work, but if there's anyone who needs to get away and relax for a while it's a new parent. (We support you, new parents!) We have all packed for a lot of trips over the years, and we've put our heads together to figure out which travel essentials for babies are great to have on hand — and which are totally unnecessary.
Some of these are splurges, some are bargains. But I really think they're all great values because they do a great job at what they're supposed to do. After all, your vacation is expensive enough as it is, right? No need to waste money on "must-haves" that you really don't need to have at all.
Related: Tips for traveling with baby on the first vacation
If you're going to be doing much walking on your trip, whether its hiking in the woods or standing in line for rides at the amusement park, a great baby carrier is a must. For the best back support out there, coming from a mom who's been flat on her back from back pain more than once, my choice is LÍLLÉbaby ($119 and up) which we also featured as one of our 3 best baby carriers for dads. Their unique lumbar support pad is really comfortable. My back felt great, even when I was toting around a heavy toddler in their CarryOn carrier which is designed for kids older than 12 months.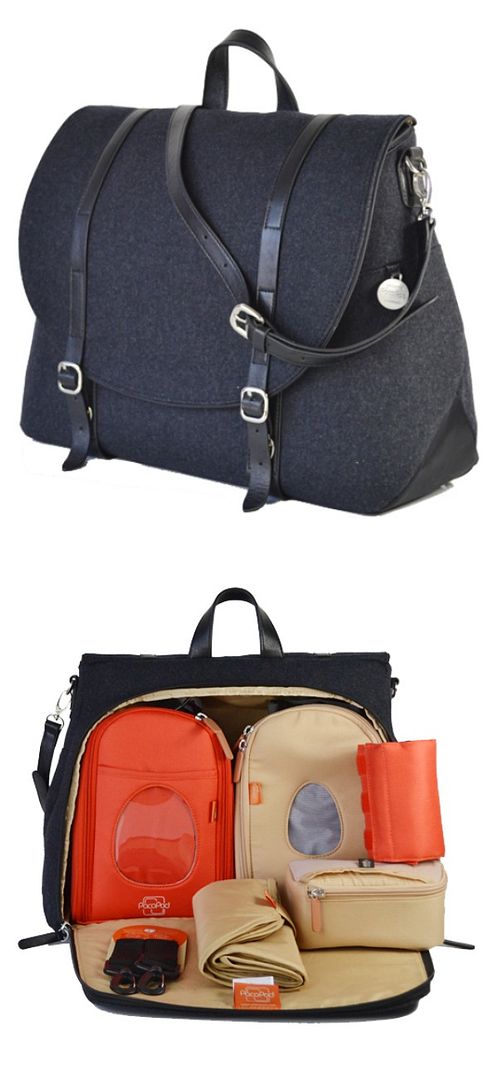 I'm a big believer in the power of an organized diaper bag to help any day go more smoothly, especially when you're away from your routine at home. The Pacapod diaper bag ($220 and up; the unisex Moab bag shown here, $290) is a top pick for me for travel because of its unique feeding and diapering pods that fit inside the bag. Just grab the one you need and you'll have everything organized at your fingertips. Yes, it's definitely pricy. But you'll get years of use out of it, especially if more than one kid — and more than one vacation — is in your future.
Related: 10 of the best diaper bags under $150
Beach bound? I have a whole crew of fair-skinned, redheaded kids, so I'm always concerned about too much sun exposure. With a beach trip planned later this summer, I kind of hate to waste money on a sun-shade my kids will only use while they're little. Especially since the whole family needs the shade. So instead, I recommend investing in a portable, stakeless sun tent like a Neso Tent ($89). They sent one for review and wow, it's really easy to set up. Plus I like that it stays in place because of anchor bags filled with sand, or rocks if you're at a lake or park. Just dump and go when you're ready to leave. This way the whole family stays cool together.
Before too long, your baby will probably be begging for the iPad (and we have some tips for managing screen time too), but even infants can get bored staring at the back of a car seat for hours on end. A simple baby mirror for the car (this one from Brica, $11.99 at our affiliate Amazon) has kept our kids happy, for a while at least, and it makes it easy for us to see them while we drive.
Toys that hang from the car seat handle are a good diversion too. If your baby is extra-fussy from teething, be sure to check out the Gramercy car seat toy ($15) from Chewbeads, which doubles as a teething ring. It's not only pretty and comes in lots of fun colors, it's worth every penny.
Most hotels or rental homes will have portable cribs available, but I've never entirely sure about how safe they are — let alone how clean they are. Ew.  And toting a full-sized pack-and-play can be pretty cumbersome. If I were traveling with an infant right now, I'd invest in a Lotus Everywhere Crib from Guava Family ($189.95, on sale from $249.95). It's a clean, safe place for your baby to sleep at your home-away-from-home, and you can even bring it along to the beach or your campsite to let your child play in a contained area. Plus, it's on sale right now. Whoo!
Bargain tip: If you travel a lot and don't want to schlep a travel crib around, we understand. In that case, check out the Coverplayard ($49.95 and up) which we discovered wayyyyy back in 2007, and now Shark Tank fans everywhere know it too. It's a slipcover that can be used on most standard travel cribs.
Related: The most helpful family travel tips for parents from parents who know: Us!
Whether you're a traveler or not, the muslin swaddling blankets from aden + anais ($19.95) are always at the top of our must-have list for new parents. You can use them in so many different ways, you'll never know how you could live without it. However if you're going to be spending a lot of time in the car, consider one of the brand new car seat canopies from aden + anais ($29.95) to keep your baby shaded from the sun — or from well-meaning germy strangers when you're on the plane or out and about. It's made from the same breathable, lightweight fabric so your baby won't get uncomfortable (read: fussy) from a heavy blanket over their carseat. It's definitely a single-use product so it's more of a splurge than the standard  muslin blanket. But if this ended up in our baby shower gift pile, we wouldn't complain.
Having to take a break from your vacation to find warm water for a bottle, whether you're trying to heat up breast milk or make some formula, can be annoying. We've been amazed at how long our insulated Kleen Kanteen bottles ($23.70 and up) will keep coffee warm, and they'll do the same for water for your baby's bottle. Plus, you can keep them long after you're out of the baby-bottle phase. Just ask my local barista.
If you're wanting to warm up frozen breast milk, you can now do it easily on-the-go with the Mama's Milk warmer ($29.99) from Nutto, another ingenious gadget that's a real time-saver for nursing moms. It's not an essential for everyone, but for those of you who are toting liquid gold in frozen form, you can imagine what a fabulous bit of baby gear this is to have when you're traveling.