Once again, Martha Stewart has announced her American Made competition finalists and I always love supporting them. It's such a great platform for smaller, indie makers to get more exposure, especially those producing wonderful products right here in the U.S.
There are pages of 2015 finalists you guys!  If you need a little help knowing where to start, here just a few (very few) of the dozens and dozens finalists who stood out to me in the categories of crafts, design, food and style. I'm sure I missed plenty more that I adore. In fact, let me know in comments if you have a favorite I missed. Wow, what a range of talent. Is it cheesy to say, "you're all already winners to me?"
Give yourself a little time to browse, and be sure to vote for your favorites starting next week, and help support a maker who's doing something you love. Maybe even in your own community. Especially if you live in Brooklyn or Detroit.
Paper Bandit Press (Provo, UT)
This letterpress studio has so many amazing designs, be sure to click through to the shop for wonderful cards and original artwork all with a wink. This Instagram card is a favorite of mine but we could do an entire post all about their fun designs. And hey, maybe we will!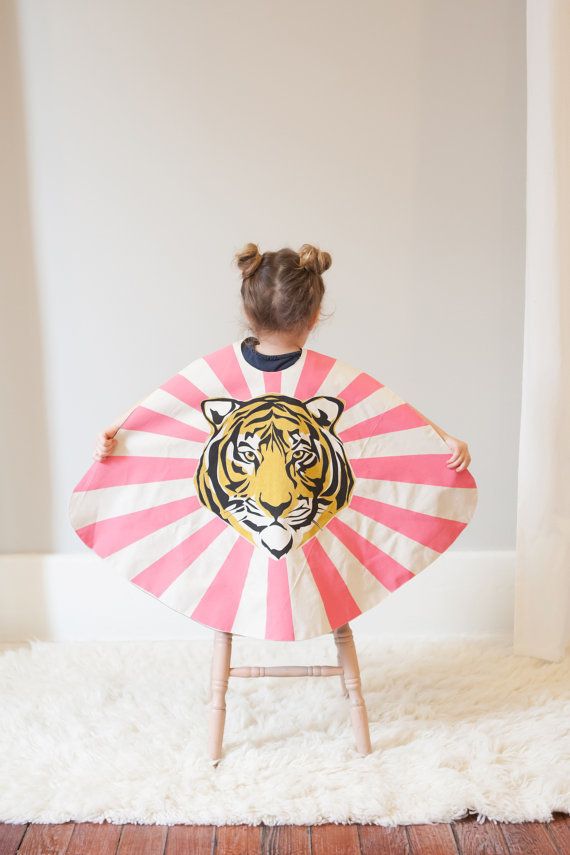 Lovelane Designs (Savannah, GA)
I am so happy to see this designer of gorgeous, heirloom quality children's costumes and dress-up clothes on the finalist list, who we discovered and featured here earlier this year. Our readers flipped out for mom/designer Lane Huerta's innovative designs from capes to crowns, because hey, you all have awesome taste. Just like Martha.
Brooklyn Baking Barons (Brooklyn, NY)
Shoutout to fellow Brooklynite Tony Lanuza who makes amazing concoctions like his legendary honey whisky cake as a more modern (more delicious) alternative to rum cakes. Plus, they sell at Smorgasburg, which I recently called my cool pick of the week on last week's Spawned podcast.
Jessica Wertz Ceramics (Oakland, CA))
Oakland's Jessica Wertz makes ceramics I would absolutely own. Her sensibility an eye for pattern and color is wonderful in pretty much everything she creates, but those coffee mugs in mix-and-match patterns are calling my name.
Bon Bon Bon (Detroit, MI)
Just a year old, this cool local chocolatier has already grown to three locations thanks to crazy flavors like Gin and Juice, Mint Julep, Amaretto Marzipan and Thai Iced Tea. Also, Chicken and Waffles which intrigues me…mostly. I love their philosophy that "truffles have rules" but bon bons let them just go crazy.
Stvdio Brooklyn (Ridgewood, NY)
Since 2014, RISD grad and jeweler Erica Peterson has sold her own line featuring the kind of artisan pieces I really adore — minimalist designs that are creatively executed, but eminently wearable. The line now features 70 items, all 3D printed before being cast in various metals. Look around, from little splurges like bangles and pendants, to a $4500 white diamond anniversary band.
Lazlo Menswear (Detroit, MI)
Another awesome entry from Detroit, Lazlo just launched after a successful summer Kickstarter campaign. The story behind their men's tees is pretty awesome — they are bucking the trend of disposable fashion with sturdy, built-to-last white and indigo tees from 100% organic supima cotton so rare, they had to go all the way to Switzerland to source it , then bring the yarn back to an LA mill. I love that their commitment to social good is as strong as to environmental good; all the shirts are made by former Detroit area inmates to provide more honest jobs that pay a living wage.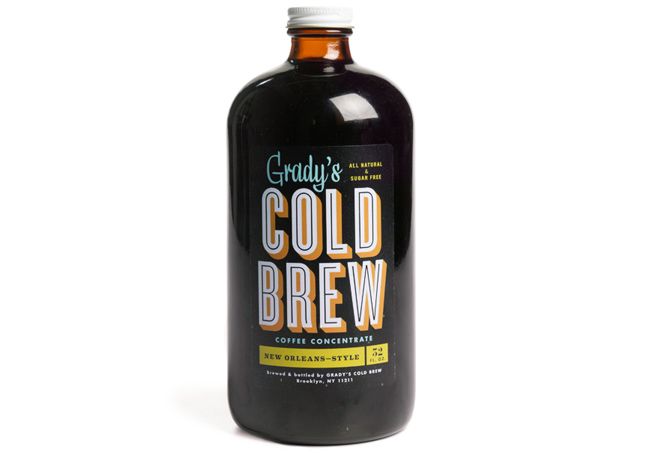 Grady's Cold Brew (Brooklyn NY)
Yes, I know it sounds like I'm Brooklyn biased! (And I kind of am.) But Stacie recently featured Grady's  as one of the very best cold brew coffees, and I trust Stacie without question when it comes to her coffee! It's a New Orleans style iced coffee concentrate, all brewed and bottled by hand right here in Williamsburg. So glad to see their names pop up on the MSAM list.
We Took to the Woods (Greenville, SC)
I am so enamoured of these candles with scents like The Last Waltz, Alpine Cottage, and Gumboots for Winter that are designed to celebrate the change of season in the forest. They're all hand-poured from soy wax and handmade from start to finish. Awesome hostess gift around holiday season.
Pirasta (Brooklyn, NY)
Hooray for Mira Trezza of Pirasta, whom I was so surprised and thrilled to see on the American Made finalist list! I recently had the pleasure of meeting her at the NY NOW gift show and she's just as wonderful in person as her amazingly intricate giant coloring posters that our readers have snatched up by the dozen. (Hey, you all have great taste.) I just love her total dedication to inspiring creativity in kids — and adults — and her commitment to making her giant posters and tear-out coloring sheets right here in the U.S. For this kind of a product, it's just so rare these days. And hey, that's what this competition is all about.
Check out the Martha Stewart American Made finalists, and vote for the audience choice winners beginning 9/21/15 to help give your favorite makers some needed exposure. Winners announced October 23.