All moms are fierce, no doubt about that. But if a mom in your life is a loud and proud fighter for equality, we've found some really fantastic feminist Mother's Day gifts that will mean a whole lot to her.
(Hey, as moms, we love when the people closest to us really get us.)
So here are 21 of our favorite Mother's Day gift ideas that send an empowering message of love and support to some of fiercest people we know.
At top: Shattered Glass Ceiling Necklace | Uncommon Goods
CMP is an rstyle affiliate
Related: 12 more wonderfully empowering Mother's Day gifts for progressive moms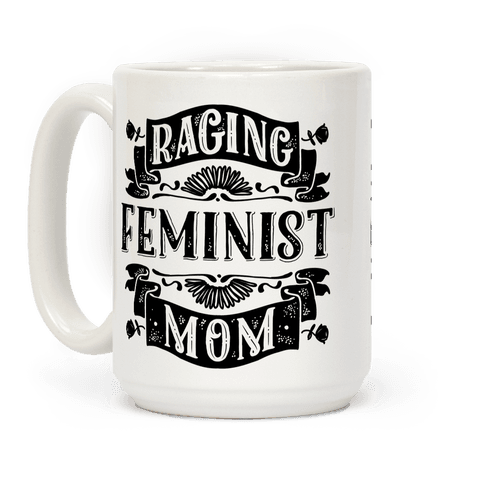 Raging Feminist Mom mug
$15.99, Look Human
We also included this mug in our post on amazing Mother's Day gifts under $20, and of course, it fits perfectly right here too. Include some outstanding coffee beans while you're at it; she can't change the world on decaf alone!
Dear Ijeawele, or A Feminist Manifesto in Fifteen Suggestions by Chimamanda Ngozi Adichie
$10, Amazon
IMHO, this short book is mandatory reading for any new mother. Written by the brilliant author Adichie, you'll discover a wonderful letter the author wrote to a friend who asked for advice on raising a feminist daughter. I love this book as a feminist Mother's Day gift for those mamas looking to raise their girls — and boys — with awareness, empathy, and the will to stand up for what's right.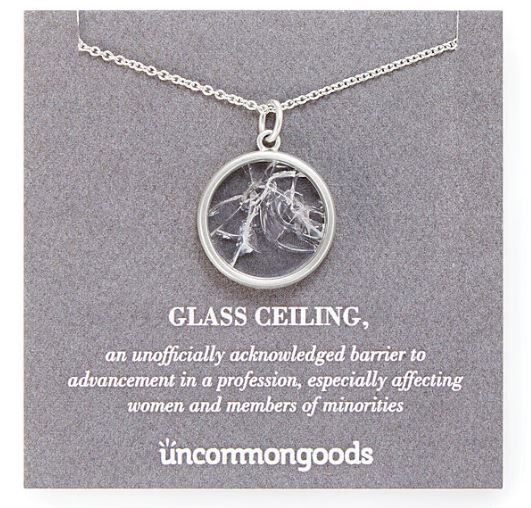 Shattered Glass Ceiling Necklace
$65, Uncommon Goods
We're crushing over this necklace so hard because it's so meaningful to moms who have fought the good fights, acknowledge the victories and still know how far we have to go. (Does the number $.79 ring a bell?) For the mom who knows how to smash stereotypes, proverbial glass ceilings, and perhaps the patriarchy, she'll wear it proudly.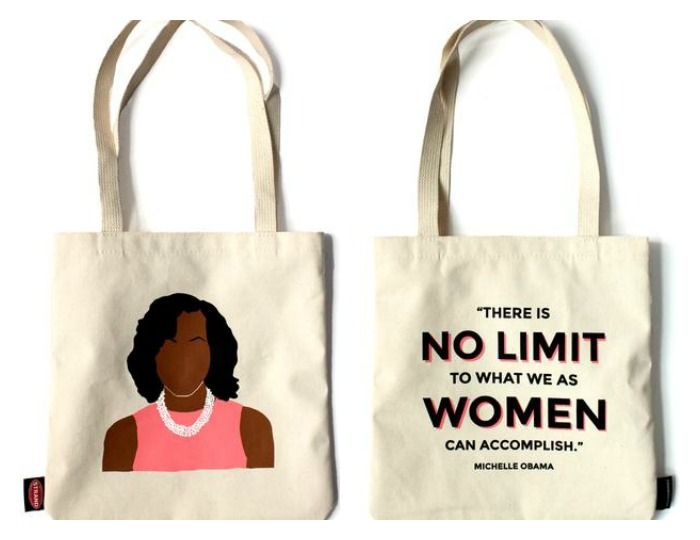 Michelle Obama Tote Bag
$19, Strand
Wise words from our former FLOTUS on a useful tote bag from one of the coolest bookstores around. We love the icon art showing off her fabulous style too.
Equality Advocacy Tee
$26, Brave New World Designs
We shared this series awesome advocacy tees from friend and designer Christine Koh that support the ACLU earlier in the year, but this simple design in particular is just perfect for so many moms in our lives. Because feminism is the belief in equality. It's that simple.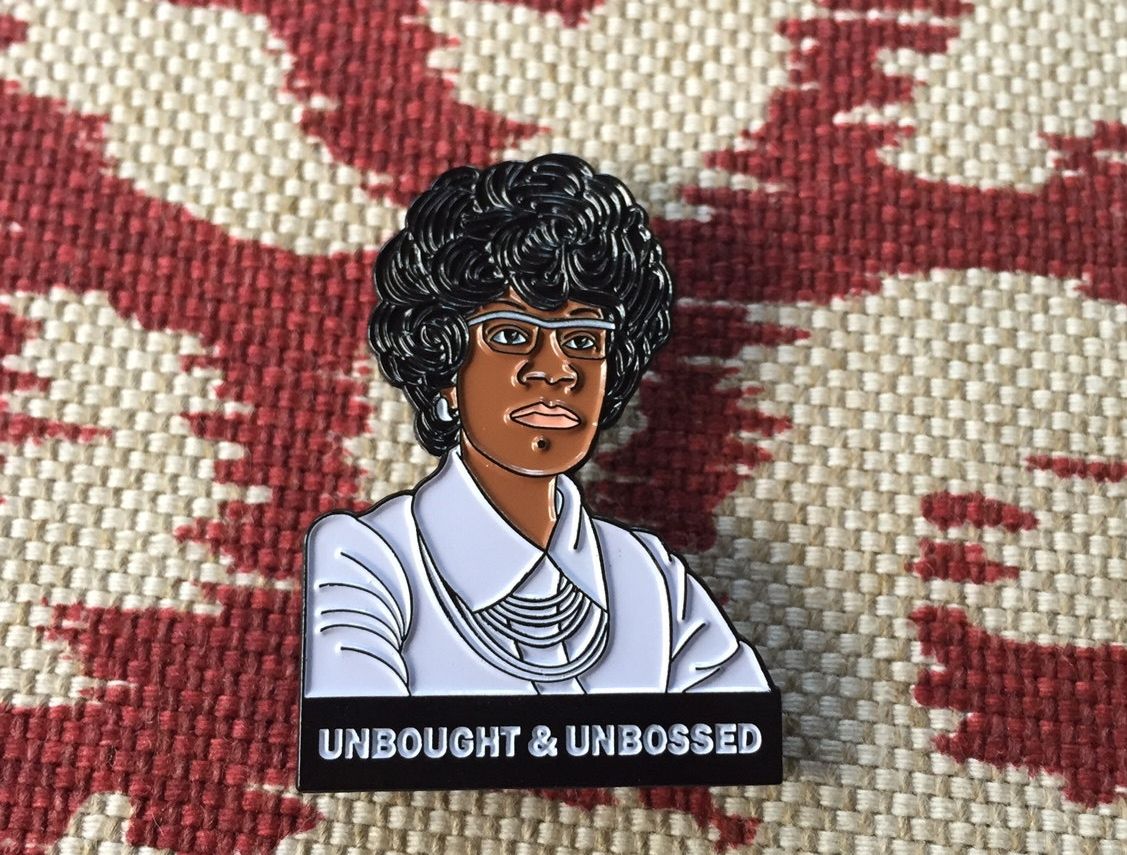 Shirley Chisholm Lapel Pin
$10, Radical Dreams Pins
Show Mom who's the boss (well, she is) with a pin that honors the woman who said, "I am and always will be a catalyst for change" — then lived her life paving the way for women.
Nevertheless She Persisted Embroidery Hoop Wall Art
$25, Knucklehead Art
There isn't a woman among us at CMP who doesn't understand how deeply resonant these words are. If a special mom or grandma in your life is among us, check out this handmade artwork that expresses it beautifully while supporting an indie women's business.
Related: 14 fab inspirational quote art prints perfect for a home office
A Donation to iFundWomen
$varies
Like a Kickstarter entirely for women-led startups to help close the gender gap in funding, surely there's an initiative that speaks to her own passions, that you can help fund in her name for Mother's Day.
Matriarchy Now Mother's Day Card
$5, Horse and Hare
You'll need a fabulous card to go with her fabulous Mother's Day gift — especially if it involves a donation — and we think this is one she'll love hanging  on the fridge.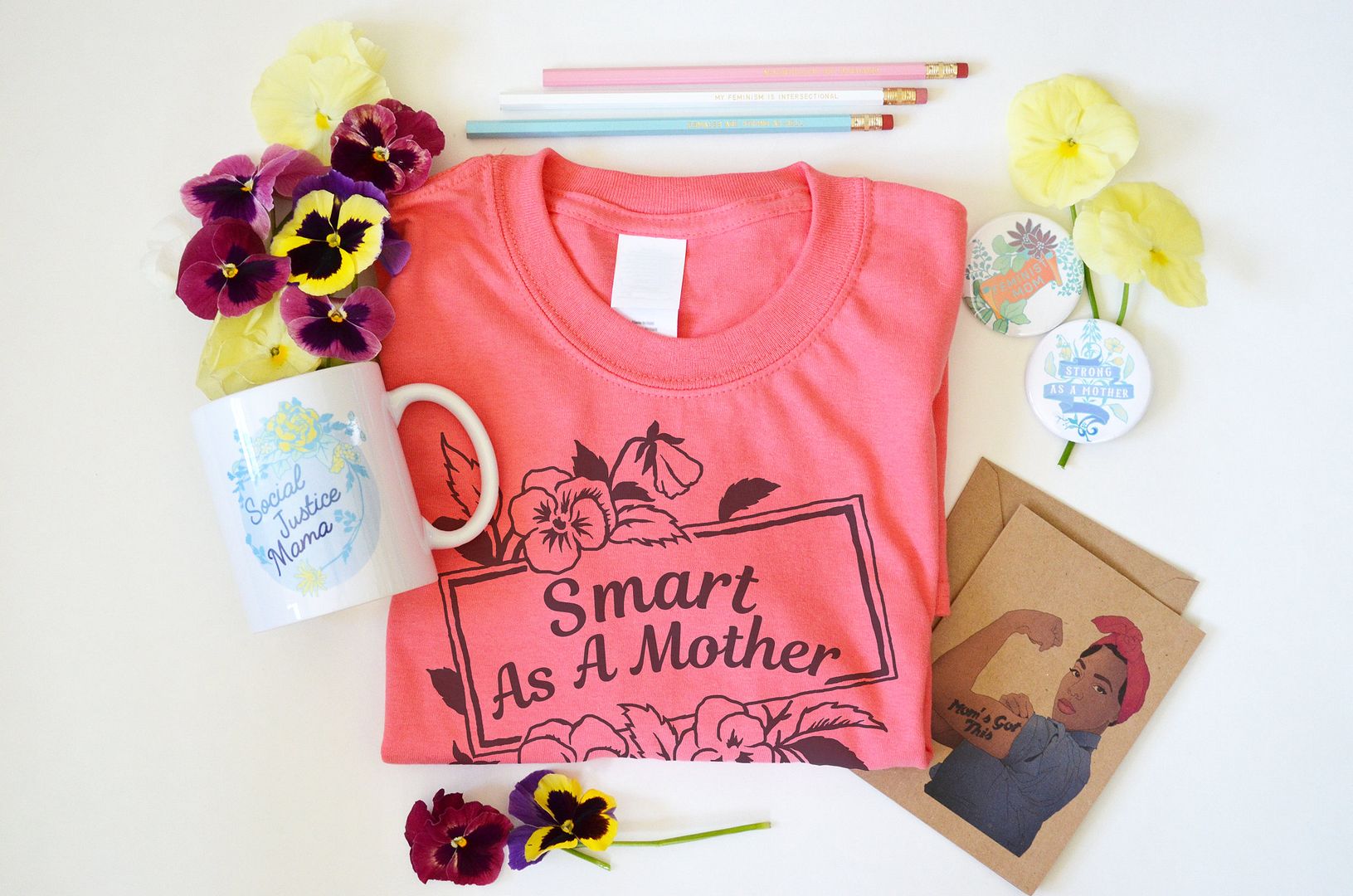 Feminist Mother's Day Gift Bundle
$60, Fabulously Feminist
Give Mom a whole bundle of feminist goodies with this "build your own" feminist gift set for Mother's Day. It comes with a customized tee, a set of pins, pencils, feminist mama sticker set, and a mug of your choosing.
Related: 15 of our very favorite personalized gifts for mom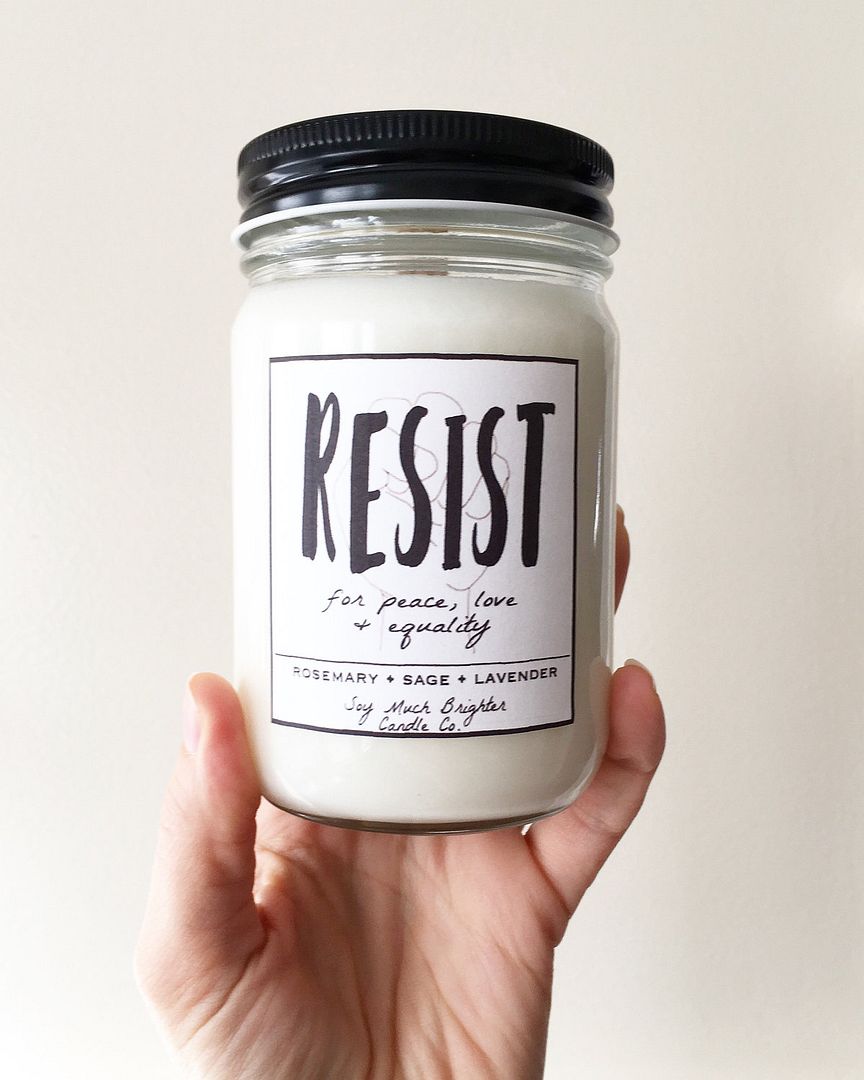 Resist Candle
$23, Soy Much Brighter
If she's grown more politically active lately, this sweet blend of rosemary, sage, and lavender is made even sweeter because 30% of profits go to the charity of her choice fighting for gender equality: Planned Parenthood or the ACLU.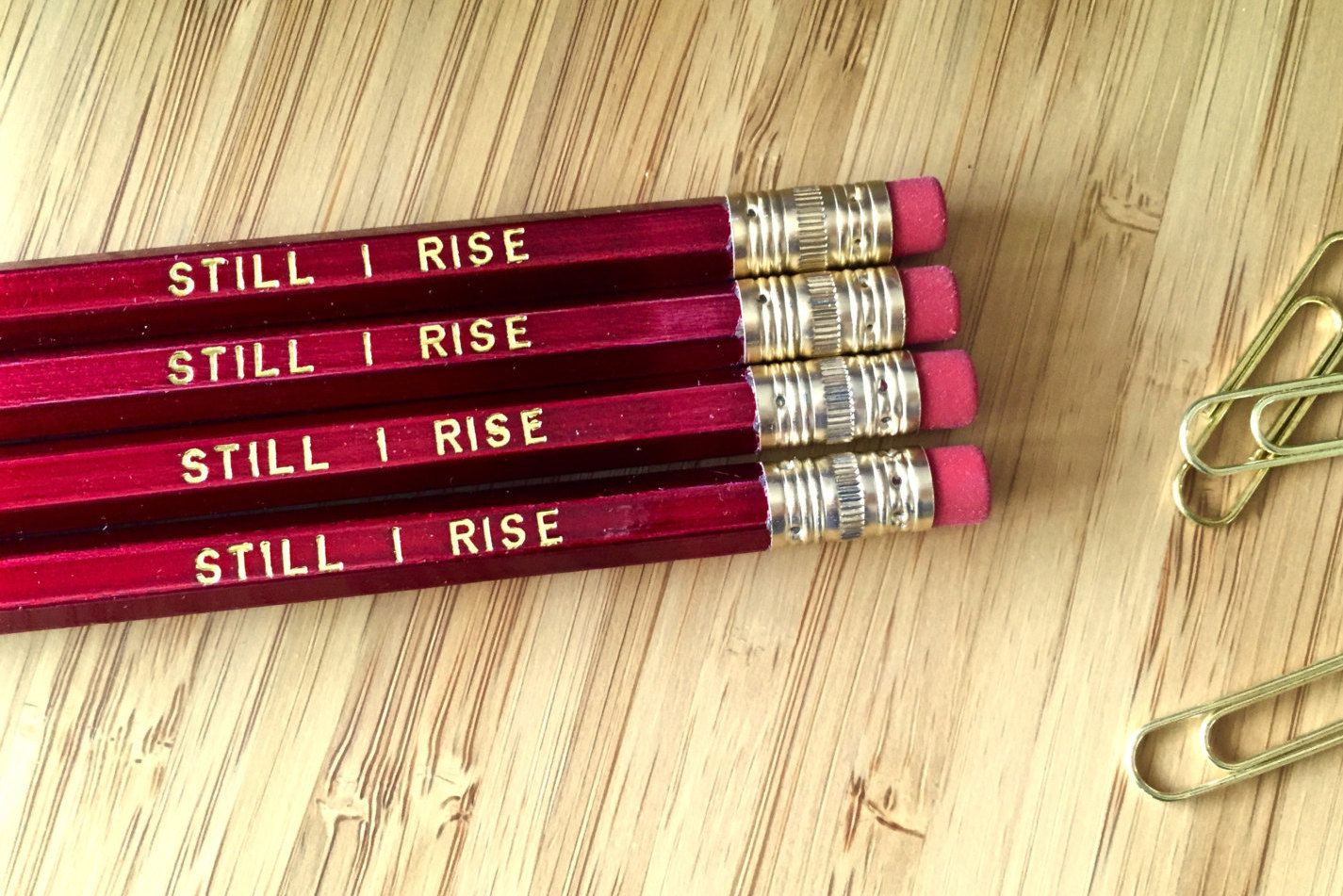 Still I Rise Pencils
$7, Could You Please
I know that Maya Angelou's words always inspire me, especially if I get to read them whether I'm writing letters to my kids (or my elected representatives). Package it with a favorite journal for a special, and very affordable Mother's Day gift,
Related: Fabulous indie Mother's Day gift ideas all supporting women makers + shops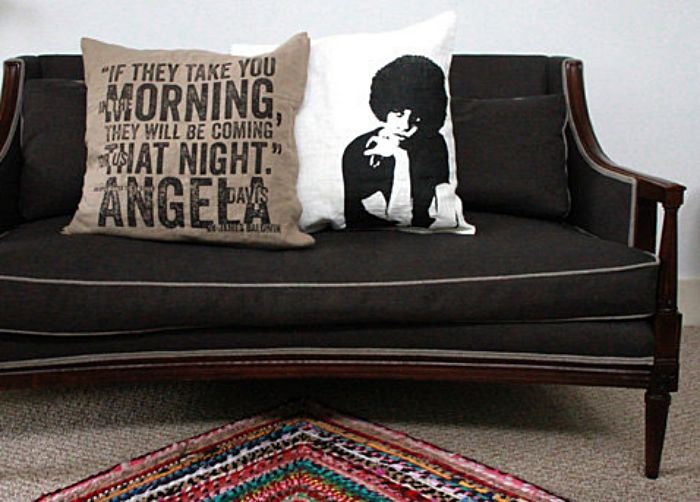 Angela Davis Throw Pillow
$39, Don't Sleep Interiors
She fought for civil rights, women's rights, and equality. And she looks mighty fine hanging on your couch with you on this pillow also featuring a quotes from James Baldwin from Open Letter to My Sister, Angela Y. Davis.
Welcome All Print
$22, Kindred Sol Collective
Your home is where your heart is, and this lovely print, perfect for a front entranceway says it perfectly.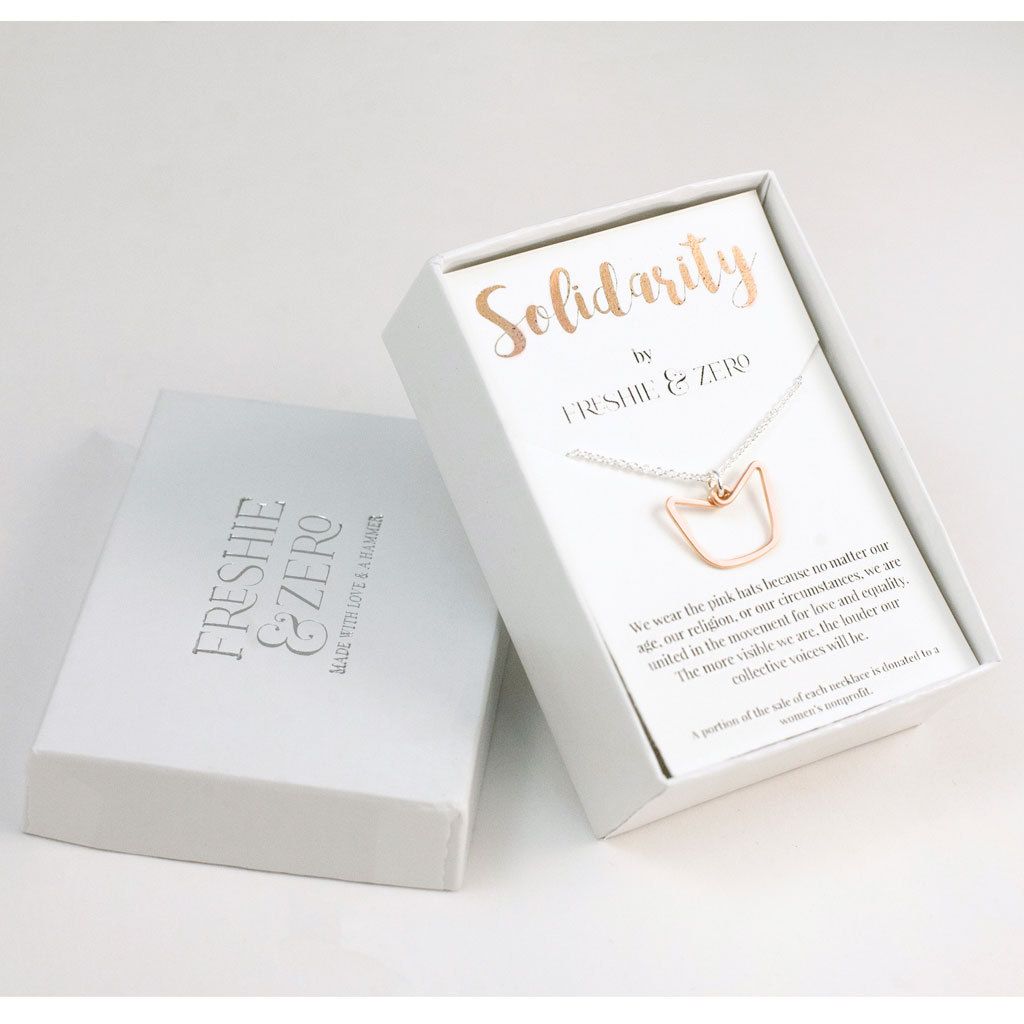 Solidarity Women's March Necklace
$48, Freshie and Zero
Let's be honest, we're not all hat people. But if an important mother in your life marched for women's equality or wishes she could have, a more subtle alternative to a pink hand-knit cap (also a cool feminist gift idea by the way!) is this beautiful necklace by a longtime favorite designer of Cool Mom Picks. Especially because 20% of every necklace sold goes to Ignite International, a nonprofit building a movement of young women who are eager to become the next generation of political leaders.
A Donation to Ignite
$ varies, Ignite International
Want the perfect gift to go with the necklace above? Make a direct donation in her name to this outstanding not-for profit which invests in women destined to be our future leaders.
Related: 18 of the funniest Mother's Day cards to help her momentarily forget all the pain you've caused
Feminist Icon Prints
$20, The Film Artist
Every single one of these prints is striking, and surely a framed piece of artwork honoring one of her personal role models would be a thoughtful feminist Mother's Day gift. In fact, get a set of two or three — we're having trouble picking, too.
Wonder Woman Cookies
$43, The Treats by Trish Shop on Etsy
In the words of Wonder Woman herself, "Women are the wave of the future, and sisterhood is stronger than anything!" We'll eat to that!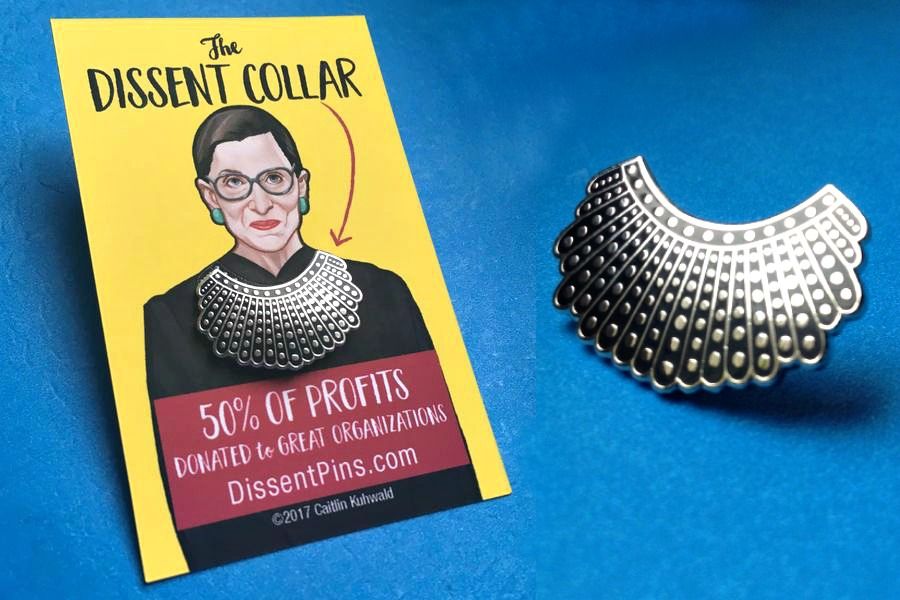 RGB Dissent Collar Pins
$15, Dissent Pins
Inspired by the collar Justice Ginsburg wears over her robe on days she dissents, this cool pin deserves a place in this feminist Mother's Day gift guide  — and on her lapel — for sure. Throwing shade through accessorizing, if you will.
Feminist Playing Cards
$25, Homoground
Her Texas HoldEm game will be made more fierce with a deck of Feminist Playing Cards, featuring illustrations of 52 feminist musicians drawn by 14 incredible, important women artists. They'd also look pretty amazing framed altogether.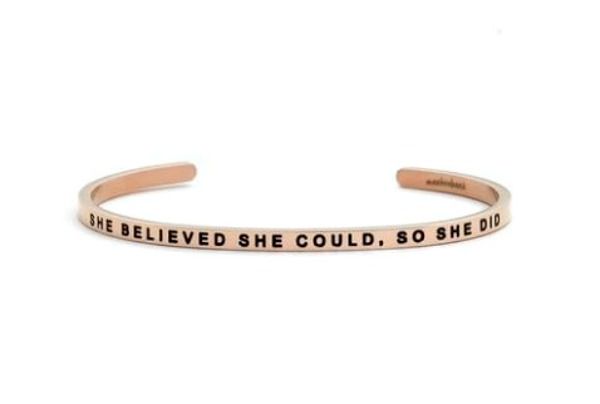 She Believed She Could Mantra Cuff
$35, by MantraBand
Liz recently explained why this quote has become her own mantra, and it remains an empowering reminder to women everywhere that you in fact can be the change you want to see in the world. This would also be a great tandem gift for a mother and her daughter; in which case buy two!