Kristen and Liz have talked a lot about self-care and how important it is for parents on their Spawned parenting podcast. I know it's a big issue for me, and for lots of us. Parenting culture seems to push and push us to do more and more, until sometimes…well, let's just say we all need to take a step back and take care of ourselves too.
But we also know that someone really in need of self-care, parent or not, needs way more than a few hours in a bubble bath with a box of truffles, right?
Self-care is really about taking the time to heal, nourish and replenish yourself so you can thrive — both for yourself, your family, and those around you.
Of course you can always give bubble bath, or body lotion or oil in an indulgent scent. It's not the lotion that's the self-care gift, so much as the routine they can try to get in putting it on each night before bed. Hey, even 10 minutes to yourself (TV off) can go a really long way when you need a boost.
But if you want some ideas that are a little more creative, I've put together 9 thoughtful, healing, creative self-care gift ideas that are about more than just pampering. Not that there's anything wrong with a mani-pedi or a night out with friends. Ever.
CMP is an rstyle affiliate
Related: 13 wonderful self-care gifts for moms. Because we need it.
A guided journal to encourage discovery
Sometimes we avoid self-care because we don't know what we even need. But I think Michelle Obama's best-selling new journal, Becoming: A Guided Journal for Discovering Your Inner Voice will help any woman in your life figure out what's really important to her.  It's even listed among our cool gifts under $15 this year. See? Sometimes the most affordable are also the best.
($9.99, Amazon)
Time to learn a new skill or brush up on a talent they've put off
Finding time to continue to grow as a person can be hard when you're a busy.. That's why I love the idea of the gift of Master Class courses — you learn from renowned experts, right from the comfort of your own home. All without the stress of having to get a sitter or find an extra hour of commuting time. Give a gift certificate for a class on a topic you know they've really been wanting to learn more about — ballet technique with Misty Copeland, storytelling with David Sedaris, Entrepreneurship with Sara Blakely, creative writing with Margaret Atwood — and they may even find a new path in life to invigorate them.
(Individual classes available, or $180 for all-access for one year. For a limited time get a BOGO on all-access gifts.)
Related: 15 things you should stop putting off and do right now
Time for meditation and reflection
Sometimes, all we need is a reminder to focus on our thoughts and center ourselves. Meditation classes can be a creative self-care gift, or if it's easier, think about a subscription to a meditation app.
The Calm app is an especially lovely gift that they can use anytime to find a little extra peace in the middle of a chaotic day. Liz swears that this app changed her life last year, whether she used it for ambient music on the subway or to listen to sleep stories to help her after a stressful day. They even offer kids' bedtime stories — and an easier time putting the kids to bed would be a tremendous gift for any tired parent.
($59.99 for one year for a premium membership with a 30 day free trial)
Permission not to host at the holidays (or, lots of help!)
If you sense that a friend or relative is overwhelmed by the idea of hosting their annual Christmas or Hanukkah dinner for the family, a really meaningful gift might simply be permission to not host this year. You can offer to host yourself or rent a location together (Liz's family rents a scouting lodge in the woods over Thanksgiving, which is brilliant!). Or, if they are sure they want to host but they're just in over their head, think of a gift that helps in truly practical ways: spring for a cleaning company, send floral arrangements so they don't have to decorate, take over dessert duty, or offer to come early and help cook. And anything else they need.
(Photo by Annie Spratt on Unsplash)
Related: Practical gift ideas for women that aren't roses, but aren't a quart of motor oil either.
A dinner-kit subscription, so they don't have to meal plan.
Parents in particular have lots of reasons to get overwhelmed, whether they're working parents, special-needs parents, parents with health concerns or financial burdens, or even just an all-star volunteer who takes on the work many of the rest of us can't do. At the end of a long day, trying to figure out what's for dinner can be extra tiring. Giving them a subscription to a dinner-kit service so they don't have to meal plan can be a really generous, creative self-care gift that they'd appreciate in a big way. Probably more than a pedi at the salon.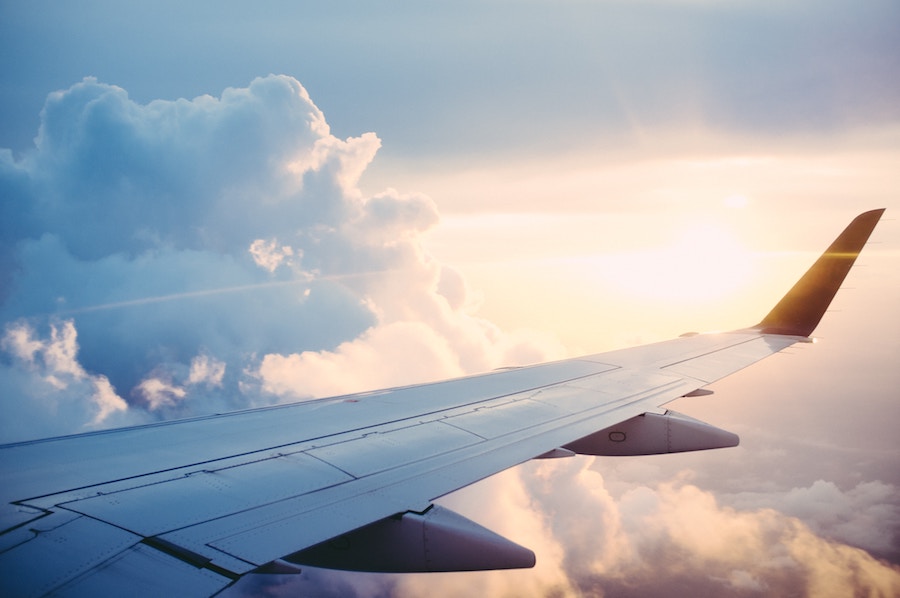 Time away to reconnect with a loved one.
Time with people you love is such a great way to recharge your emotional batteries. Consider giving someone the gift of time away to visit that friend they need to reconnect with. Liz was once gifted a trip to surprise Kristen for a weekend when she was living in Atlanta, and it was magical, if you hear them talk about it.  Before you book, read our tips on saving money on your next vacation. And consider writing the idea in a lovely card, so they can give you some in put on the time frame. (It might be tricky just to be like, here are tickets! Now go! Though that could be cool for the right person.)
A witty reminder that they're awesome, just the way they are.
Self-care gifts often focus on hanging yourself in some way so you can work towards becoming your best self. So while there is no shortage of  inspirational quote artwork for your home or for your office,  we think Emily McDowell's work is such a breath of fresh air. She always finds the perfect way to remind us that we are awesome, right where we are. imperfections and all. Sure, there may be room for improvement, but look how far we've come! Celebrate that with one of her inspiring journals, amazing affirmation pins or fun fantasy stones. It just may be the reminder a friend needs to keep going when she needs it most.
A confidence boost when it comes to their wardrobe
Not everyone aims to be Beyoncé or Lady Gaga on the red carpet, but some simple style updates can go a long way toward giving someone confidence to get out there, apply for that job, accept that date, or just live their best life. A gift as big as a subscription to a personal stylist like Stitch Fix is amazing. Or, consider a gift card to a department store. If they could use a little more help, an appointment with a personal shopper at the store could be pure genius.
Another way to help is with a closet consultant or professional organizer — look for recommendations in your area. A real professional will help her analyze what works — and what doesn't — and purging that closet down to only the things she loves is a major weight off.
Or even just give her a favorite lipstick in a power color. It's amazing what a boost such a small gift can offer.
An offer to babysit their kids, so they can get much-needed time alone.
For parents with little kids, the challenge of nonstop caregiving can be overwhelming at times. I remember that non-stop cycle of feeding, diapering, washing, and comforting on repeat — and it's hard just to think about how exhausting it can be. An offer to babysit the kids for a night out can be a tremendously huge gift. Even better, offer to have the kids to your house, so they can have their own house to themselves for the night. If you live out of town, a gift card to a babysitting service like sitter.com is a great option. Now that is some serious caregiving — for the parent.
(Photo by Brandless on Unsplash