This week we're doing something I don't think our team has done in 15+ years — we are taking a full staff summer break. (Whoo!)  Some of us are traveling, some of us are hanging with the kids, some of us are counting the seconds to Ted Lasso season 2, some of us are just putting a little more of the "life" part into "life-work balance." We sure need it after this past year.
On August 1 we'll be back with so many cool new finds we've discovered for you, terrific new books we can't wait to recommend, parenting help, style tips, and of course our annual back-to-school shopping guide. But for now, I put together this list of some of our most popular posts we think you'll enjoy right now.
Happy reading! And here's hoping you get a little downtime yourselves, mamas. No one deserves it more than you.
10 favorite summer posts to get you through the week
Olympic Torch craft for kids via Twenty Five Things
1. First, I'd start with this brilliant list of 50 screen-free activities for kids to do over summer break, indoors and out. No judgments about screens — they've saved us all this past year! But hey — balance, right?
2. These 9 fun Olympics crafts for kids are all so fun and creative. Right in time for this weekend's Opening Ceremonies of the 2021 2020 Tokyo Olympics! (No, not a typo.) If your kids get caught up in all the fanfare, also check out these 13 easy Olympics crafts, printables and snacks. We found these ideas back in 2016 and 2018, but they're all still perfect for 2021. In 2020.
3.  I've always loved this list of ideas for 19 random acts of kindness you can have fun doing with your kids. The world continues to need love, sweet love, and if anyone can help get us there, it's our kids.

Braided friendship bracelet pattern from Purl Soho.
4. One of my favorite idea from the acts of kindness post: Making friendship bracelets for friends, family, neighbors or counselors. It's a craft and a kindness all in one! Alternately, try these lanyard patterns for a break from the box stitch.
5. We've also got 7 cool tie-dye patterns to DIY your own trendy tee this summer. What a fun craft to help get the kids outdoors if they need a little nudge. This post compiles the best video tutorials to help you take your skills to the next level.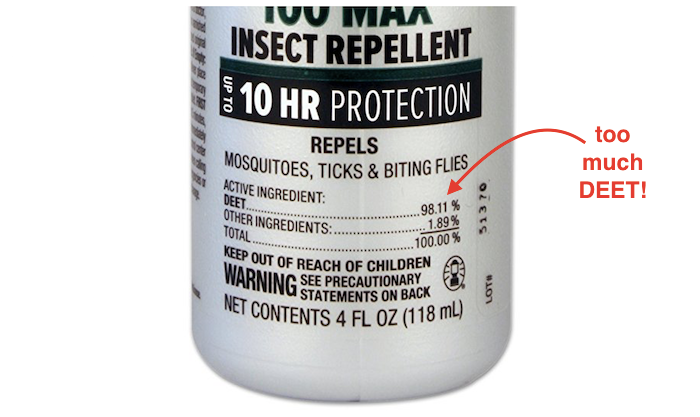 6. Ticks are back with a vengeance this summer (ugh) so be sure to check out this well-researched, newly updated article on the best safe tick repellants for kids — what to look for, what to avoid, how to apply properly, and which ones to buy.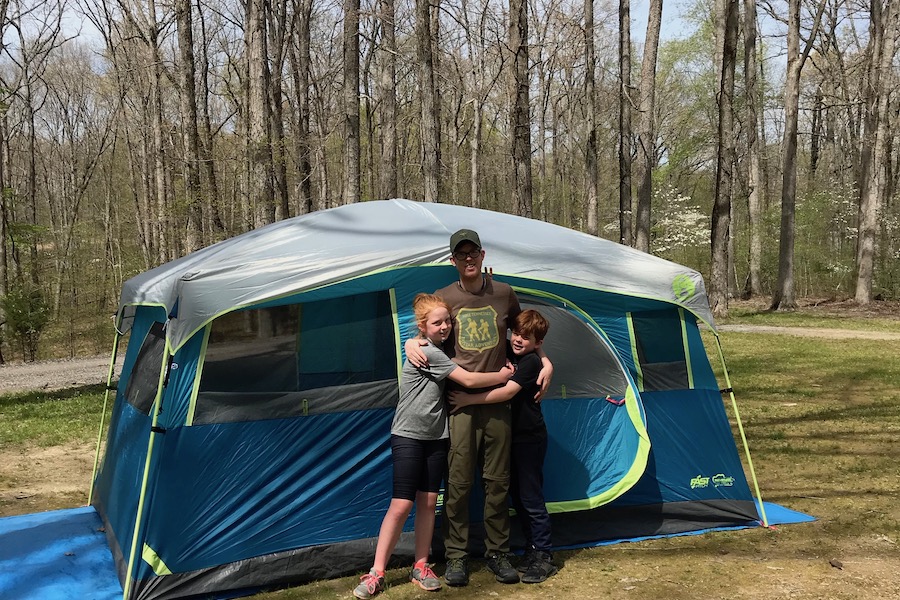 Kate's actual kids during one of many actual campouts. See? She knows!
7. This list of 5 smart and easy tips for your first backyard campout with the kids come straight from our resident camping-out expert, Kate. And psst.. Cool Mom Eats is loaded with campfire recipes that go well beyond s'mores…though we have those too.
8. If your kids happen to be sleeping well beyond the backyard for a week or more this summer, don't miss this list of the best care package gift ideas for sleep away camp compiled by an expert mom who has been sending care packages for 8 years now. And that expert…me. Ha.
9. These easy lemonade stand recipes and tips are perfect for any day (or night) this summer. It's a definite summer bucket-list item for so many kids, and this post has tons of inspiration. (Also, be sure to read up on whether your kids need a permit for a lemonade stand, first.)
10. Of course there are so many great back episodes of our Spawned Parenting Podcast to catch up on, but if you're trying to center yourself a bit right now, I'd start with this wonderful interview with our friend Dr. Christine Koh about why we need to reframe the notion of self-care, and how to best talk about it. It really is life-changing and I don't say that lightly. It's also been one of our most popular episodes of the whole year so far.
Bonus:  If you've got the Nordstrom Anniversary Sale on your calendar (and yeah, some of us actually do), we put together a huge roundup of 25 terrific Nordstrom Sale deals you'll want to check out to get your wardrobe ready for fall. Those black boots are calling to me in my dreams!
PS: Check out some of our favorites summer posts on Cool Mom Eats and Cool Mom Tech too while you're here.