So many parents are looking for fresh ideas for screen-free activities for kids now that we finally turned a corner. I know I'm not the only parent with kids whose screen time increased significantly over the quarantine. It was their primary way to connect with friends, not to mention their primary mode of education. So no judgments!
But, in an effort to find a little more balance in our lives again and to enjoy these summer months together (not together apart!) , we've come up with 50 fun screen-free activities for kids to do over summer break.
You might find Kristen's tips on managing screen time for kids to be helpful, too, as you make the switch from digital to analog. I know I would  love to hear how it goes! We are always looking for more tips from our community.
This post contains affiliate links, which means we may receive a small commission from certain purchases to help support the work we do at no additional cost to you.
– This post was updated for 2021 –
At top: DIY mini water blobs | Hello, Wonderful
Related: Mom, I'm bored! Clever ways to keep kids busy all summer long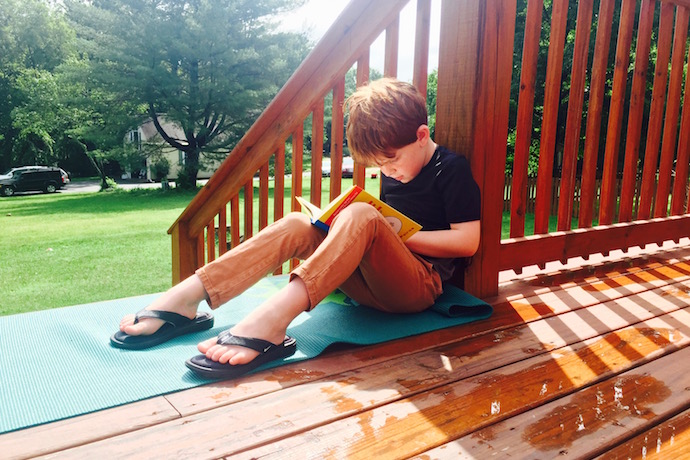 1. Read a book. I know, it's an obvious screen-free summer activity for kids. So start with our lists of the best children's books of 2020, 2019, 2018, 2017, and 2016, because there are some page-turning, can't-put-them-down books on these lists for kids of all ages. Parents, too, in fact.
Then, download this free, diverse summer reading challenge to give your kids a framework for choosing books, and pick your own book from our favorite books for moms so you can read alongside them, too.
Stash new books all together in a woven basket with some thin blankets, and your portable "summer reading" station is ready to go to the sofa  the tent, or the backyard for your daily reading time.
2. Play a board game. Get the whole family together to play one of our favorite card games, favorite educational games or group board games together.
Or, give yourself a break and hand the kids a game older and younger siblings can play together. We even have some great picks specifically for board games for older kids, because you can only play Candyland so many times.
3. Learn a new skill. What fun hobby has your kid wanted to learn lately? How to bend a soccer ball into the corner of the goal? How to create gorgeous hand-lettered chalk board art — or just learn cursive? How to braid hair? How to decorate a perfect cupcake? How to say "hello" in ten languages? How to tie-dye? How to make a new pattern of friendship bracelets?
Maybe even pull out the Rainbow Loom and dust it off for some retro fun.
4. Take a walk. The ultimate screen-free activity for kids? Head down to the corner for an ice cream, hang in the local playground, or hit a nature trail near your house. Enjoy some fresh air and take time to notice things you haven't seen before. Just get out for a bit, and an adventure of some kind often manages to ensue.
5. Learn a new language. Check out some Pimsleur or Rosetta Stone audio CDs at the library, and listen to them while you color or work on a puzzle. Or, if you're willing to give them a little educational screen time, try DuoLingo or TinyCards. It's amazing how fast kids pick up new languages.
Related: Stylish, embellished slide sandals for summer . . . (psst, they're 40% off too!)
6. Make a Science Journal. Our kids kind of geeked out over this DIY science journal project we put together on Cool Mom Tech a while back — complete with tons of fun free printable science stickers for decorating it and making it their own.
We have tons of tips on how to get started and how to use it over on the post. (You can find the Moleskin journal we used from Amazon or at a local bookshop.)
7. Draw. If you want to entice your kids with more than blank paper and crayons, we've found so many creative activity books our kids adore. My personal favorite is DoodleLit, with pages dedicated great works of literature. Or if you've got a good printer at home (Kate absolutely swears by her Epson EcoTank printer that literally prints thousands of pages before running out of ink), you can print any of the incredible coloring pages at Color Our Collections from top libraries and museums.
Then again, you could cover your entire wall with a Keith Haring coloring page they can work on all summer long.
8. Learn to cook a meal. Even very young kids can help with basic tasks in the kitchen — in fact, check out this super helpful post about what kitchen skills kids can achieve by age. Since kids around 9 are capable of preparing a simple meal on their own, get them hooked up with a fun cookbook or cooking subscription kit.
Be sure to give them tons of credit when dinner time rolls around. You might just spark a new passion for them…and one major task off your plate (ha) each day!
9. Clean out your closets, and make some cash. We've become hooked on online consignment sites like Poshmark and The Real Real, and they're not just for adults. Task your tweens and teens with cleaning out their own closets and making a pile of anything in good condition they no longer need or want.
Our tips on capsule wardrobes for kids and the Konmari method for families might help.
10. Decide your favorite movie, once and for all. Have your kids list all their favorite movies onto one piece of paper, and check them off throughout the summer as you watch them. Everyone can give it a ranking, and by the end of the summer you can pick your official favorite family movie.
Or, just use this fun Disney/Pixar March Madness bracket is a fun alternative to making your own list.
Be sure you check out our favorite projectors for a backyard movie night (because King-sized bedsheets don't count as screens, right?) and you absolutely must have copycat movie-theater snacks, at least in our house. Seriously, try these recipes because they are so fun!
Related: 6 educational, indoor activities for preschoolers that we love
11. Play with water. My toddler is obsessed with water tables these days, and she can spend hours on the back porch in her swimsuit just splashing her toys in the inflatable kiddie pool we found at Target.
But, I have to say, this selection of cool oversized inflatable sprinklers, like the unicorn above, or these crazy backyard sprinklers would make your back yard pretty freaking awesome this summer.
Even on a rainy day, you can set one of these big doodle mats in the kitchen and let them have mess-free fun with water.
12. Play with dolls. Maybe playing Barbies isn't necessarily an idea you might expect from this site, but have you seen the real-life women Barbie honored with their Barbie Role Models collection? You've come a long way, Barbie.
Or hey, have a tea party with stuffed animals or create your own American Girl Doll summer Olympic games — your kids' imagination is the limit.
13. Become an activist. We've seen a real rise in a passion for activism in our kids. If your kids are interested in social justice too, stop by the library or bookstore for some required reading on activism for kids, and be sure to read our editor Liz's amazing tips on how to nurture activism in kids in a healthy, practical way. Kids are interested in so many causes, from animals to gender equality, social justice to sports injuries.
Even children's health, now more than ever.
Then, let your kids loose to change your community – or change the world.
14. Draw on the sidewalks. Caroline shared the most OMG sidewalk chalk — from unicorn horns to sushi and donuts, for real. But hey, any chalk works. Hopscotch is the classic screen-free summer activity for kids, even today.
15. Make a list. I'm a total type-A mom when it comes to list-making, and so are some of my kids. Give them a topic — movies they want to watch, books they want to read, cities they want to visit, things to update in their rooms, friends to call, foods to try, every Fortnite skin ranked — and they'll spend the afternoon debating and brainstorming in their journals.
Related: Pretend like it's winter, with these genius indoor snow day activities
16. Play with paper dolls. You can find the classic paper doll books we had as kids at many local toy stores, but we've found so many for free that you can print and let the kids cut out! Cory Jensen makes tons of pop culture paper dolls, like Giulia, from the awesome new Pixar movie Luca or the Barroness from Cruella for his Patreon supporters.
You can also try this massive roundup of free printable paper dolls from modern to classic, or check out these artful color-your-own paper dolls from Merrillee Liddiard and send the kids off to the kitchen table to create their own 2-D friends with loads of play potential.
17. Play MASH. MASH was a sleepover staple when I was in middle school, and I recently taught my kids how to play:
Start with a square in the center of your paper. To the left of the square, make a list of four dwellings (typically Mansion, Apartment, Shack, House….equals MASH), underneath list four vehicles, to the right list four careers. The top was always reserved for four crushes, but we've changed this up to make it a wild-card category: cities to live in, foods to eat, signature clothing item, or…if you want, crushes. Then, draw a spiral in the square until someone yells, "Stop!" Count the rings on your spiral, and that's your number — let's say, 4. Start at Mansion, and count four items down and cross that one off. Continue until you only have one left in each category, and that's your destiny!
It's a silly, simple game but my kids played it for a solid 45 minutes the other day.
18. Make some progress on a giant family coloring page. We are big fans of the huge coloring posters by Omy, and unfurling one at the beginning of the summer to work on all season long is a fun tradition. This World Map poster might even help you pick your next family vacay, too!
19. Work on a puzzle. Over the summer, we usually have a puzzle or board game set up on our dining room table — unless the table is covered with laundry, that is. This Women's March 500-piece puzzle has been a favorite of ours, but if you prefer animals, landscapes, or cartoon characters, go for it!
Pro tip: Work your puzzle on a piece of felt, so you can roll it up without it breaking into a million (or, 500) pieces every time you need to use your table. That way you can work on it leisurely all summer long.
20. Have an indoor dance party. Alexa will play most any song you ask her to, so pick an upbeat one and dance your tush off right in the kitchen. Or, play Jeopardy or 20 questions or any of the other fun skills Alexa knows.
Of course you don't need Alexa for a dance party; just a good playlist! Spotify Free has tons of them, as does Apple Music if you are a subscriber.
Related: 21 fun Fourth of July activities to make your day a blast
21. Choose a random act of kindness. Mail a real letter to a sibling or cousin at camp (or a grandparent, hint hint), start a free mini library, walk an elderly neighbor's dog, bring in a neighbor's trash can, or complete any of our ideas for random acts of kindness for kids.
22. Decorate lunch bags for Meals on Wheels. This was one of my favorite ideas for kids in Georgette's post on ways to give back all year long with your family, and it's a great summer activity for kids. They can design and save their bags throughout the summer, then deliver them all with a huge smile to a local Meals on Wheels or food pantry at the end of the summer.
23. Get a job. Okay, so my 8-year-old isn't going to start pouring Flat Whites at Starbucks, but he's very keen to make some money this summer. He's offered to wash the neighbor's car, walk another neighbor's dog, and baby-sit for his younger sister (while I'm working from home in the next room).
These above-and-beyond chores are great ways for kids to earn a little cash and learn more responsibility, too.
24. Stickers. Need I say more? I never leave home without a few sheets of stickers in my bag to distract my youngest at restaurants, and when we're at home I can sit her in her high chair for a solid 30-45 minutes and let her play with stickers. See also: literally any other craft supply.
25. Start a collection. Speaking of stickers, starting and maintaining a collection is such a throw-back, old school tradition, but even our modern tech-loving kids seem to get into it.
If you had a collection as a kid, pass it down to your kids and let them continue it (that's how my own kid-collection started). Or, just find something they like and let them add to it — rubber stamps, unicorns, stickers, cool enamel pins, seashells, painted rocks, you name it.
Related: Summer ice activities. They're so hot right now.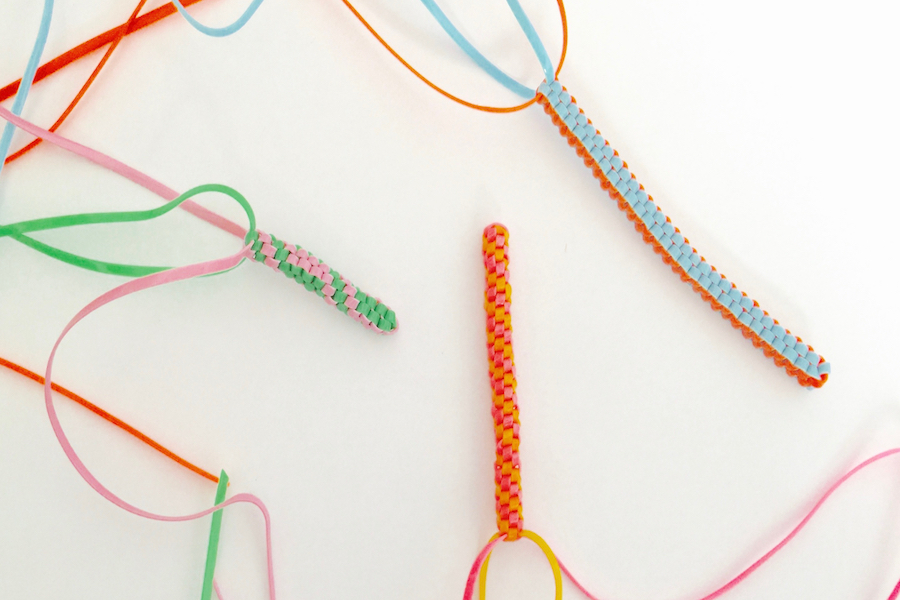 26.Get crafty So many ideas, whether you're getting out the glitter glue, building with clay or Play-Doh, dusting off your rainbow loom, or my pick, making creative lanyards. These are a summer-camp classic! Once your kids get the hang of it, they'll be hooked.
27. Start a lemonade stand or other business. There's nothing quite like the thrill of setting up shop with a lemonade stand. Give your kids some realistic expectations, help them price their drinks appropriately (looking at you, neighbor kid selling cups for $5 each), and make them pay you back for their starter supplies.
They'll learn a great lesson in business management while they're outside having fun — and maybe they can even raise money for a favorite cause.
But don't stop at lemonade. A few entrepreneurial teens in my own neighborhood have recently started selling baked goods and homemade popsicles at our neighborhood pool at snack time. They're enjoying being creative in the kitchen, and they're making some serious money from all the hungry kids at the pool.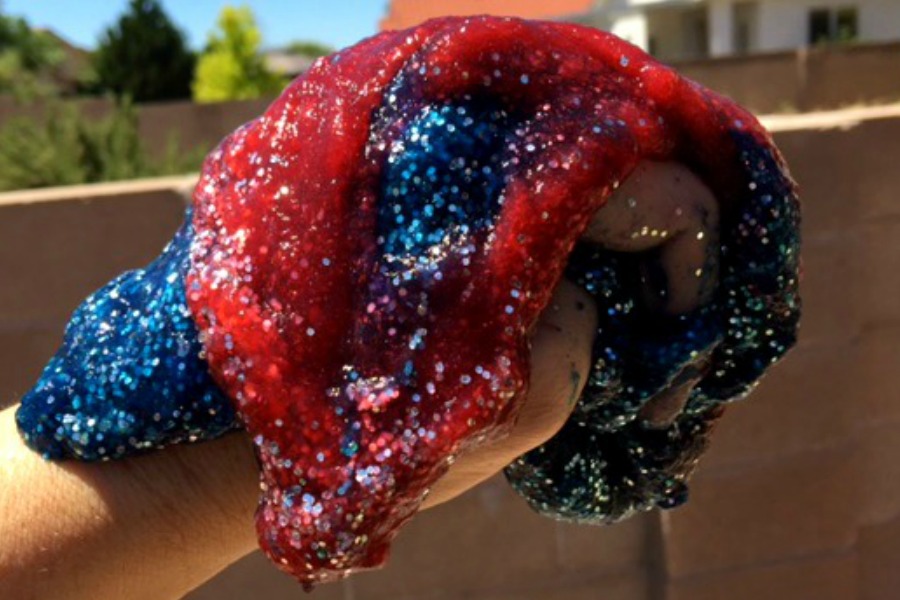 28. Make slime. While you may want to put the Great Slime Craze of 2017 behind you, your kids will probably still find it lots of fun. We have tons of safe, borax-free slime recipes your kids can use including 4 DIY Star Wars themed slime recipes, and even one for star-spangled slime!
29. Volunteer. Find out what your kids' passions are, and look for opportunities to volunteer there. My kids volunteered as "buddies" at a day camp for kids with special needs this summer. Christina's kids walked rescue dogs at the local SPCA.
Liz's kids have called and written letters to congress about issues that matter to them. My neighbor's daughter is reshelving books at the library this summer. Ask around to see what activities your other kids in your area are doing, and pick something that inspires them.
30. Practice coding with screen-free toys. There are tons of screen-free ways to learn coding techniques. My kids love their Cubetto robot, which teaches them coding sequencing without a screen.
Or, for a much more affordable option, snag a copy of the board game Robot Turtles. It also teaches the concepts of BASIC coding language to kids as young as four.
Related: How to turn your back yard into a DIY water park
31. Try food crafts. You can turn snack time into craft time with the fun Jell-O Play packs that you might not have noticed in your supermarket, which turn Jell-O snacks into fun LEGO-like structures.
I also love this idea for edible grape sculptures (above) I found over at Artful Parent. Let it be free play, or turn it into a competition for the highest, most creative, or coolest building.
32. Visit outer space in your own home or backyard. Turn your living room into NASA's launch pad with this fun space play tent – a huge discount right now! I love that it just pops up when my kids are ready to play, and I can fold it down and stash it away when they're done.
Then again, my kids turned a huge, empty Amazon box from a delivery into their own space shuttle by decorating it with grids full of buttons and screens, and they played with it it in our living room for weeks.
33. Play jacks. When did kids stop learning how to play jacks? It's still fun for kids of all ages, low-tech though it may be. Once they master that, pull out the marbles.
34. Camp out…or, in. Check out our tips for your first backyard campout with the kids. Or, if they're not quite ready for that then bring your sleeping bags to the living room, tell silly stories with a flashlight in the dark, and make s'mores in the fireplace (or microwave). Or hey, just have the kids build a pillow fort for daytime hangouts, which is the perfect screen free activity for kids on rainy days.
35. Host a backyard Olympics. Set up an obstacle course, timed relays, a long jump, a Frisbee Golf course — you name it. Or go old school with three-legged races. Last summer we shared lots of fun outdoor water play ideas, but my favorite was the water gun cup race. All you need is string and a plastic cup, and a water gun, of course.
Related: 17 fun ideas for rainy or way-too-hot summer days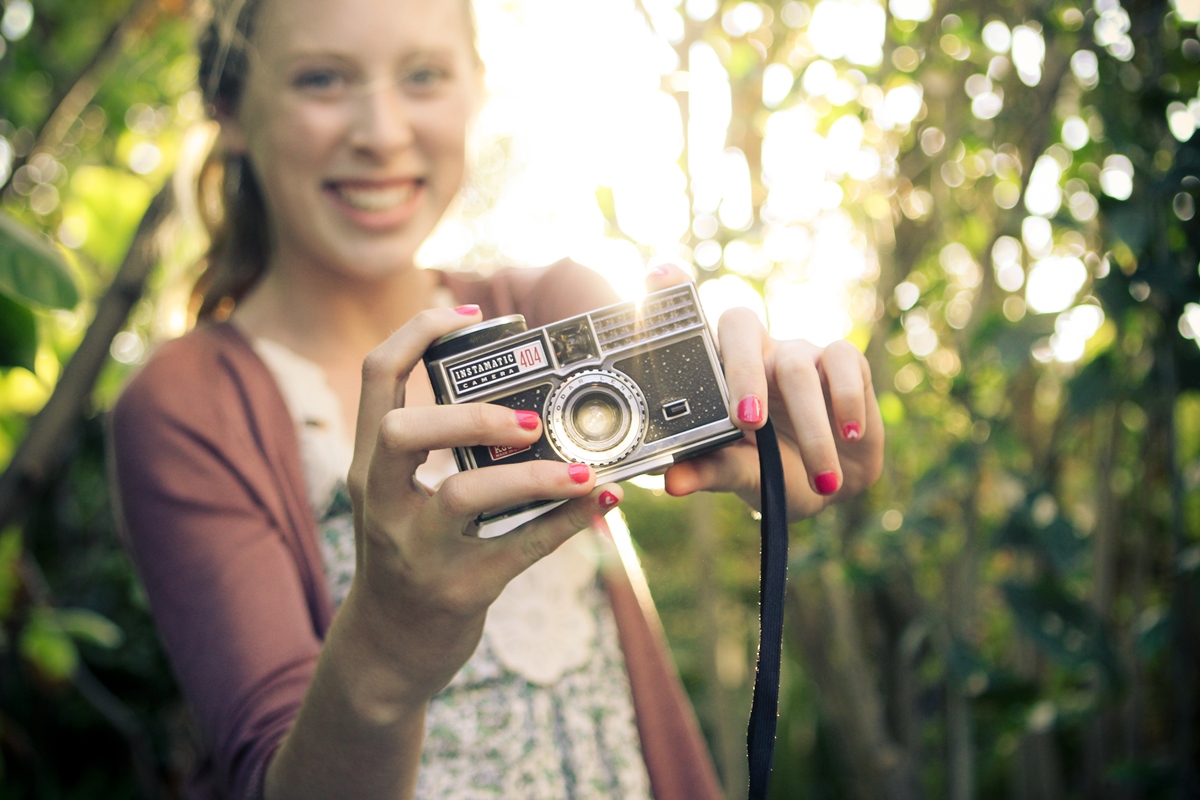 36. Learn some photography skills. I recently dug an old DSLR camera that never gets used out of our closet the other day. I was about to sell it, then realized  this, or even an old point and shoot, would be great for the kids to use to practice their photography skills.
You can read our tips on how to take great pictures, then send the kids outside with an assignment to take 20 creative shots. I can't wait to see what mine will come up with.
37. Go swing. We've found some awesome swings this summer that will convert a tired swing set or even a tree into a unicorn habitat, a pirate's secret lair, or your new favorite reading nook.
38. Pretend you're a fashion designer or play salon. Pull your vintage Fashion Plates game out of the attic (or snag this new Melissa & Doug version), and let your kids design their favorite outfits.
For tweens and older, may I recommend our post on customizing your own denim jacket or sneakers? Because these metallic-splatter-paint jackets are amazing.
You can also get out the hair brushes, old makeup, and kid-friendly nail polish (I'd recommend this brand that washes off with water, because messes) and give your kids free reign to play. Just, maybe put something over the carpet first. PS boys love colorful toenails too!
39. Journal. We have covered so many fantastic journals for kids over the years, for every age, whether they're keeping a diary, making a natural journal, or documenting their summer travels — if only to the ice cream truck and back.
40. Learn solitaire. Remember when our own parents used to say "play solitaire!" when we were bored? Time to teach your kids how to play. There are more than 150 variations of solitaire to choose from!
Related: Cool backyard lighting ideas, because it's really time to toss those tiki torches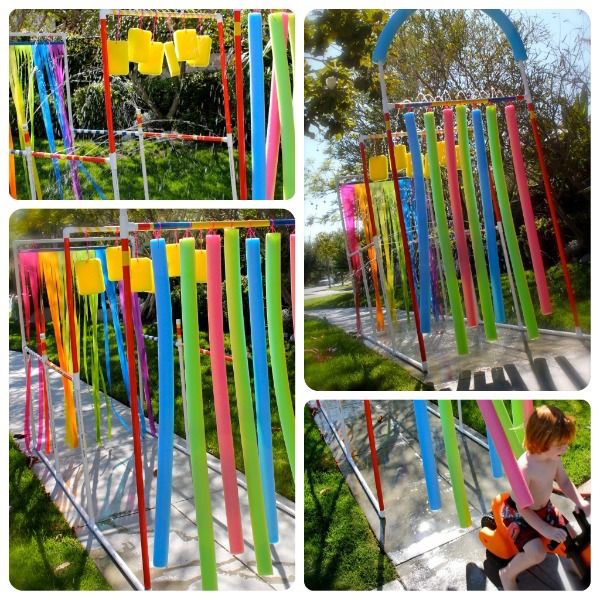 Drive-through bike wash tutorial: Momfluential
41. Set up a bike car wash. We discovered this clever drive-through bike wash idea a few years back when we were looking for fun block party activities and ideas, and it's still a top favorite screen-free summer activity of ours. If you have older kids with engineering minds, let them set this up themselves.
42. Put on a puppet show or a play. Kids are masters at being total hams, and if you've got uninhibited kids, have them put together a play (you should see Kristen and Liz's tweens and teens taking on Mean Girls Broadway!) , a medley of songs, or funny sketches.
They can write parody songs, something kids love. Or if your kids are a little more shy, let them hide behind a table or box and put on a show with puppets or finger puppets. Pssst…it doesn't have to be on TikTok either.
43. Clean something. I'm serious. Have the kids organize one shelf, one drawer, or the toys in the garage.
44. Build something. Use your LEGO sets. Make a fairy house from an old milk carton. Turn a Pringles can into a hot-dog roasting oven. Hand them a box of popsicle sticks and say GO. Get creative!
45. Plant a garden. If you have a big back yard, grab some gardening toys for kids and plant some tomatoes and squash. If you're in an apartment, set some herbs by the windowsill. Or find a community garden you can help tend over the summer. There's nothing quite like seeing actual food you can eat come from a seed you planted.
We also have some wonderful ideas for planting a fairy garden, no matter how much space you have.
Related: 8 essentials you need if you're ready to try camping with kids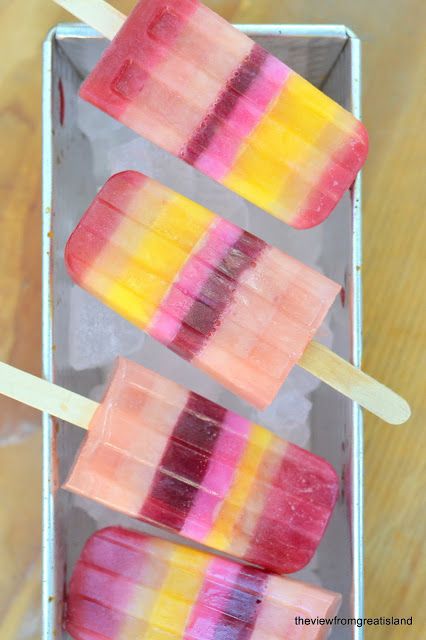 Fruity striped popsicles recipe |The View from Great Island
46. Make popsicles. Nothing hits the spot like an ice-cold popsicle on a hot summer day, but it's even more satisfying when you make them yourself. A ZOKU popsicle mold will freeze them really fast, but we're also fans of old school popsicle molds — especially if you use one of these gourmet popsicle recipes. These striped popsicles at The View from Great Island are so fun.
47. Perform a science experiment. Have your kids experienced the joy of Mentos in a Diet Coke? Have you created a storm in a glass jar? Or made a volcano out of vinegar and baking soda? It is so much fun.
Pinterest is a wealth of ideas, or try our comprehensive guide to science experiments for kids on Cool Mom Tech — it's sorted by age, from K-12.
Or for a truly screen-free experience pick up Mike Adamick's Dad's Book of Awesome Science Experiments or try some of our favorite kitchen science experiments that don't involve slime at all, instead.
48. Write your own comic book. Download these free printable comic book pages to give life to your own superhero. If your kid isn't as into comics, prompt them to conjure up a fairy tale, create a how-to manual, or write a play.
49. Play tag. During the day, play TV tag where you have to name your favorite TV show to get "unfrozen." Or, at night, play flashlight tag where you're caught when the light hits you. It's one of our teams' best summer screen-free activity memories from our own childhoods.
50. Join the National Park Service's Junior Ranger program. You can download the booklet and do work to earn badges throughout the summer, then make plans for a family trip to one of our amazing National Parks. If a trip isn't in your near future, you can still send in your completed booklet to receive your badges.