The truth is, handmade DIY Mother's Day gifts that kids can make and give themselves (or okay, maybe with a little help) are just extra touching. Of course as moms, we know that every gift from our kids is a special gift, whatever it is, whatever the cost. But, from experience, I also know that the gifts with the longest shelf-life are the gifts that my kids have made with their own little hands.
So kicking off our annual series of Mother's Day Gift Guide ideas, we present some of the most creative DIY Mother's Day gifts that kids can make. In fact, I'd say they're all truly aww-inspiring.
(Couldn't resist.)
So here are a few creative DIY gift ideas that we love, from easy-peasy to needs-a-bit-of-parental-guidance. We know there's one here that's going to be just perfect.
Top Photo: DIY Pipe Cleaner Mother's Day Crown | Design Improvised
There's been no compensation for inclusion in our guide. Just the stuff we love!
This post contains affiliate links and some purchases may generate a small commission to support our team at no additional cost to you. 
-Updated for 2022-
Visit some of our favorite Mother's Day Gift Guide posts:
–18 meaningful Mother's Day gift ideas for the far-away mom or grandma you really miss.
–15 perfect home office gifts for moms who may be working from home…forever?
–17 wonderful Mother's Day gifts for grandmas
–9 smart, beautiful flower alternatives for Mother's Day that will last a whole lot longer than a bouquet.
–11 fantastic gifts for stepmothers on Mother's Day. Because we love them too
-8 of the sweetest mother-daughter necklace sets

DIY Mother's Day Hidden Paper Flower Cards
Any handmade Mother's Day card from the kids is my favorite go-to gift because the recipient is never, ever less than touched by their work. And kids just love to make cards themselves, so you can't lose! These creative cards by Marie Laure-Pham for Hello Wonderful is like a card and gift all in one. Kids have all the fun of creating flowers and tucking them into envelopes (don't worry there's a printable template on the site for you) and Mom has all the joy of opening them.
(Tutorial and template, Hello Wonderful)
DIY Mother's Day Pipe Cleaner Crown
What would Mother's Day be without some kind of tiara to wear all day? Okay, so you don't have to wear a tiara all day, but still, it's pretty great when it's as special as this handmade pipe cleaner mom crown. It's super simple, requires very few supplies, and hey, it sparkles. That's like the DIY Mother's Day gift trifecta.
(Tutorial, Design Improvised)
Related: 18 more cool handmade Mother's Day gift ideas from the kids (or you).
Framed Heart made of Photos and Children's Art
This incredible semi-homemade Mother's Day gift has all the ingredients of a keepsake: Your favorite adorable photos, or kid-made personalized artwork, arranged in a heart, then presented in a sturdy frame for hanging if you choose. I know I'd hang this on my wall forever. And so great for grandmas, too!
($29-214 unframed, Minted)

I Love You to the Moon and Back Mother's Day Craft
Want a DIY handmade Mother's Day photo gift that's even more handmade? I know that if I received this, it would get a guaranteed lifetime spot on the refrigerator door — you just know it's the kind of craft kids pour their hearts into. Take a closer look pon the site at other photos of this DIY Mother's Day gift that kids can make with a little help from you and you'll see how easily it all comes together.
(The Houndstooth Teacher)

DIY Mother's Day Bath Sachet Gift Set
I am 100% for pampering Mom on Mother's Day (and, hey, every day if it were possible), so anything DIY spa or bath gift gets a serious thumbs-up. These DIY bath sachets that kids can make for Mother's Day are remarkably easy — and pretty! They're a lovely gift all on their own, or put them in a basket with some homemade coconut rose body scrub.
(Tutorial, Sugar and Cloth)
DIY Mom Fuel Coffee Mug
When you're given the perfect mug, you just feel it. This is that mug. I mean, could the sentiment be any more spot-on? Michael's has great instructions that are easier than you think, plus links to the fine tip premium paint pen and of course the blank mugs you'll need to craft for a homemade Mother's Day gift that kids can make — and pull off like pros.
And of course, there are plenty of blank white mugs for crafts on Amazon, should you need another resource.
(Tutorial, Michael's)
DIY Mother's Day Cookie Medal
Cool Mom Eats included this delicious edible medal in a previous list of Father's Day food gift ideas the kids can help make, and we can think of a bazillion awesome moms who are award-winners too. Make some extras — we presume the kids will want to snack while they craft.
Also, be sure to see our article on ways to package cookies to make them more special, should you just want to bake a whole bunch of cookies — moms like those too! (Tutorial, Paging Supermom)
Related: Indulgent edible food gifts for gourmet moms | Cool Mom Eats Mother's Day Guide 2018
Hand-Painted Pot and Flower Garden
Cut-flower bouquets are nice, but a living bouquet lasts so much longer. Add a hand-painted pot and now you've got a forever keepsake. Liz first saw this affordable kit from Skullduggery at Toy Fair and instantly, we all said, "Mother's Day gift!" The garden kit includes enough materials to create two living gardens, which two kids can each make one — or two moms can each get one.
($18.99 complete kit, Amazon)
Related: 20 wonderfully creative, personalized Mother's Day gifts for a mom who's like no other

DIY Mother's Day Wood Plaques
These gorgeous wooden plaques look super pro, but a quick glance at the instructions reveals that they are actually incredibly easy to make with some really basic supplies. Probably the most difficult part of the project will be deciding what thekids want the plaques to say. Fortunately, she offers up some ideas for that too. Mom is Bae, anyone?
(Tutorial, Lovely Indeed)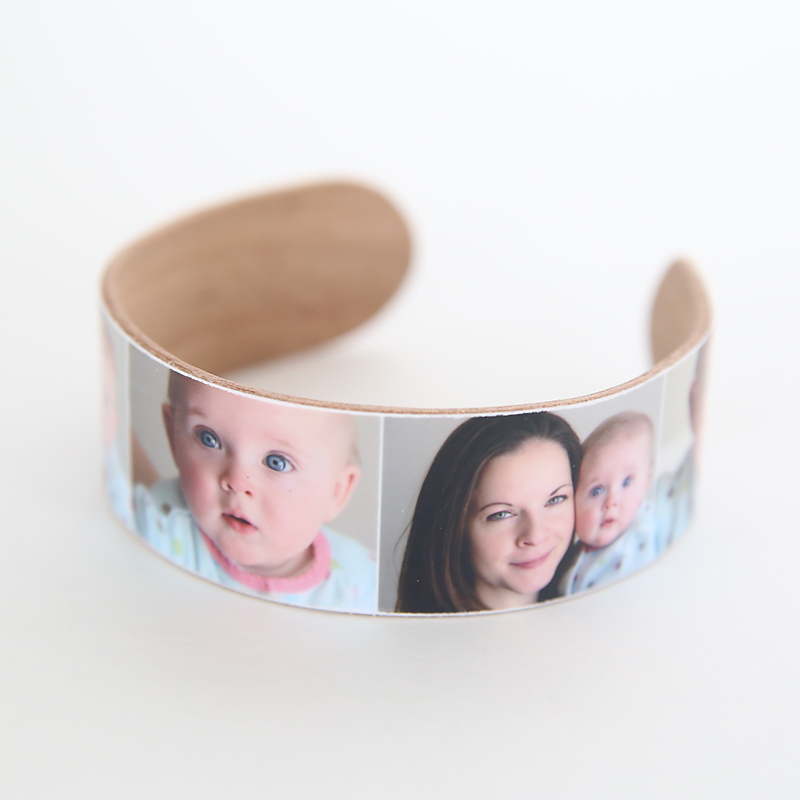 DIY Popsicle Stick Mother's Day Bracelet
Kids will definitely need a little help with this fantastic photo bracelet project, but the finished product is well worth the effort. Don't you just love this? It's also a learning opportunity for everyone — who knew you could make popsicle sticks so bendy?
(Tutorial, It's Always Autumn)
DIY Polaroid Frame Tea Bag Tags
Not everyone is a coffee drinker, and for those tea-drinking moms, grandmas, and stepmoms we've got you covered too! We featured this sweet DIY from Photojojo (update: the site is no longer) as one of our favorite DIY Valentine's Day gift ideas — and like a lot of Valentine's Day crafts, it works perfectly as a handmade DIY Mother's Day gift from the kids, too. It won't take a whole lot of time to make these photo tea bag tags, but they're sure to make a lasting impression. A hand-painted mug would be a sweet addition.
(Tutorial, Photojojo — see web archive link updated above)
Related: 18 fantastic Mother's Day gift ideas for stepmothers who you definitely don't want to forget.
Related: 7 of the coolest affordable photo Mother's Day gifts, all under $50

Homemade Rad Mom Tote Bag
We loved this DIY Mother's Day gift last year, and we love it still. The free printable iron-on transfer makes it fairly simple to pull off (unless you have handwriting like that, because I don't!) and kids can make it even more decorative with a few color-fast fabric markers, iron-on decals, enamel pins…use your imagination!
(Tutorial and free printable, Oh Happy Day)
DIY Kids' Art Coasters
We love sharing gifts that immortalize kids' artwork and these DIY coasters are a cool, affordable option.  You know they'll be admired all the time too, because most moms will whip them out before you can say "water ring on the coffee table." Don't worry, you don't have to cut down a tree — pre-cut unfinished wood slices are affordable at our affiliate Amazon. Or use the hanging wood slice ornaments we found at Michael's and turn them into ornaments.
(Tutorial: Homemade Ginger for Mod Podge Rocks)
collage image:Taylor Heery on Unsplash