If you haven't realized by now, babies come with stuff. Here, our top 10 of the coolest baby gear that we discovered in 2011. Some of it will be the newest new mama essential, some of it…well, a gal can dream sometimes.
Bugaboo Donkey
Liz: I have to give it to Bugaboo for creating a remarkable piece of high tech engineering, disguised as a swanky double stroller (at top). The best part, it's really meant to grow with your family for years and years. Despite the high price tag, there was still a wait list when it came out. Color me impressed.
Jonathan Adler skip*hop Diaper Bags
Kristen: As if the simple, practical, affordable diaper bags from skip*hop weren't already a new mom essential, now they're coming in design guru Jonathan Adler's terrific mod prints.
My Blue Bumbershoot Stroller Umbrella
Liz: At last, a total hands-free umbrella that keeps you dry too. It's about time that someone figured out that parents need both hands to push strollers! (Okay, one hand–the other to get directions on your smartphone.)
Baby Bjorn Travel Crib Lite
Liz: It's not the cheapest travel crib on the market, but it may be the easiest. And the lightest. Which means you're likely to actually take it when you travel. Kind of the point, right?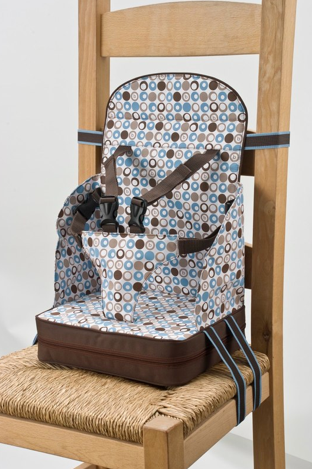 Go Anywhere Booster Seat
Kristen: It's tough finding room for one extra gadget when we travel with our family of six, but we never leave home without the Go Anywhere Booster Seat. It's super compact and turns any chair into a booster seat. And when you've got two littles that still use one, that's invaluable.
Britax B-AGILE Travel System
Liz: Our contributor Melissa calls this "the best travel system I've ever used," and she's certainly one who'd know. The combo of Britax B-AGILE stroller and B-SAFE car seat are safe, simple, and lightweight, making those frequent ins-and-outs of the car way less daunting.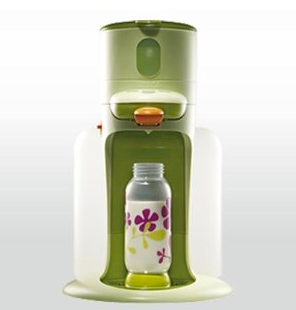 Beaba Bib'expresso
Kristen: Even my own mom can't stop talking about the Beaba Bib'expresso and how helpful it was for making bottles for my baby. Heating water to the perfect temperature and then pouring with only one hand? Awesome. Even better, you can heat breast milk and baby food too.
Ergo + Petunia Picklebottom
Liz: At last, Ergo solves its biggest issue with parents (kinda ugly) with the beautiful prints from Petunia Picklebottom. Now there's no excuse not to use what's arguably the most beloved baby carrier on the market.
Maclaren Vida Bouncer
Liz + Kristen: No bells, no whistles, no batteries, no nothing. Just a beautifully designed bouncer chair to let the baby enjoy the world around him.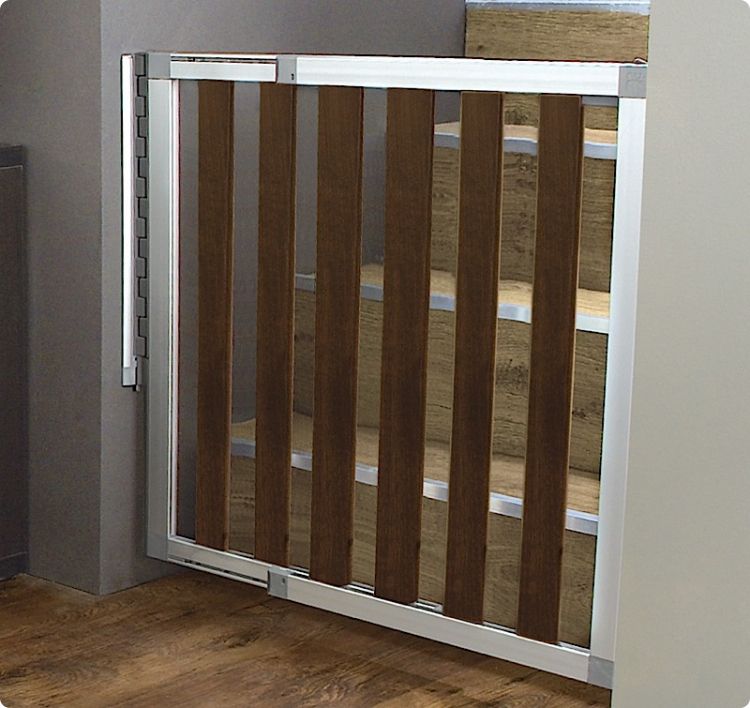 Munchkin Numi Baby Gate
Liz + Kristen: Yes, a modern baby gate that looks as good as the rest of your decor. It's about freaking time!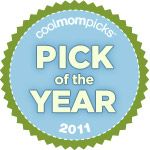 More 2011 Editors' Picks:
Editors' Picks 2011: Coolest Kids' Music
Editors' Picks 2011: Coolest Kids' Room Decor and Art
Editors' Picks 2011: Coolest Baby Clothes
Editors' Picks 2011: Coolest Kids' Furniture
Editors' Picks 2011: Coolest Baby Food, Kids' Snacks and Kids' Dishes
Editors' Picks 2011: Coolest Boys' Clothes
Editors' Picks 2011: Coolest Baby Gear
Editors' Picks 2011: Coolest Kids' Toys
Editors' Picks 2011: Coolest Kids' Books
Editors' Picks 2011: Coolest Jewelry and Handbags