Boy, baby clothes have come a long way from when your choices were pink onesies, blue onesies, or yellow onesies for "surprise" babies. Here, just a few of our favorite fabulous baby clothes picks of the year. Lucky babies.
Fore!! Axel + Hudson
Kristen: These awesome golf-inspired boys clothes (at top) are cool, not stuffy, and we love that they come in baby sizes too, right down to the hats.
Freshly Picked Leather Mocassins
Liz: They're beautiful, handmade, and wear more beautifully with age. The one complaint: They don't make them in adult sizes. (Hint, hint.)
77 Kids for American Eagle
Liz: 77 Kids for American Eagle is coming back strong with a fabulous Times Square flagship store, and a rock-n-roll inspired kids collection starting with 0-18mo sizes. Because not every parent wants their baby in bunny rabbits and pink gingham.
rock n roll lincoln beanie
Kristen: As a somewhat alterna-mama myself, it's always nice to see cool gen-neutral duds for babies, especially ones that aren't green or yellow. This tattoo beanie would make any mama happy.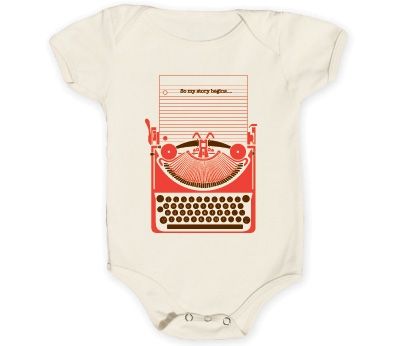 The Writer Onesie
Liz: In a world where onesies proclaim hopes and dreams like "future pimp" or "I'm too pretty for homework" (ugh) I have to love this onesie for for aspiring literary types. And yes, this writer is biased.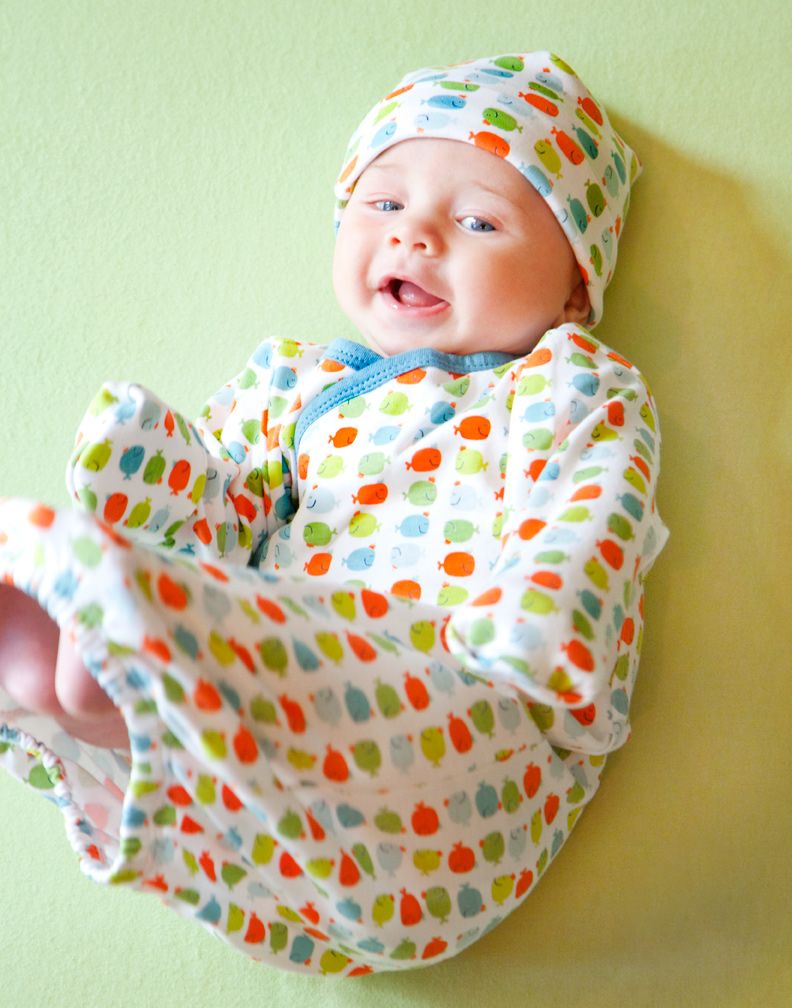 magnetic me baby clothes
Kristen: I was a little skeptical about magnetic closure baby clothes, but whoa did it make those early months so much easier. I only wish every mom could go home from the hospital with at least one of these easier-to-snap snapshots.
Old Navy pride onesies
Liz + Kristen: Because we have always been proud to support all kinds of families and all kinds of parents who love their children. We're glad Old Navy feels the same way. Though maybe next year, we hope they're sold online and in a few more actual stores.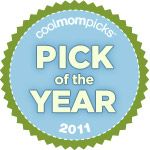 More 2011 Editors' Picks:
Editors' Picks 2011: Coolest Kids' Music
Editors' Picks 2011: Coolest Kids' Room Decor and Art
Editors' Picks 2011: Coolest Baby Clothes
Editors' Picks 2011: Coolest Kids' Furniture
Editors' Picks 2011: Coolest Baby Food, Kids' Snacks and Kids' Dishes
Editors' Picks 2011: Coolest Boys' Clothes
Editors' Picks 2011: Coolest Baby Gear
Editors' Picks 2011: Coolest Kids' Toys
Editors' Picks 2011: Coolest Kids' Books
Editors' Picks 2011: Coolest Jewelry and Handbags