One of the fun things about planning for a baby is planning how to decorate the nursery. Then, planning on how to transition it from a baby room to a kids' room. Allow us to present some of the coolest art and decor ideas from 2011.
Creative Thursday Growth Charts
Liz: We adore Marisa's work which you might recognize from the nursery in Up All Night, or just from her wonderful etsy shop. This growth chart (at top) is a lovely improvement over the pencil marks on the door.
Chooch Magooz Custom Artwork
Kristen: I can't say enough amazing things about Mari from Chooch Magooz, who whipped my kids' drawings into beautiful embroidered masterpieces for holiday gifts. The look on my own mom's face when she saw them said it all.
Strong Girl posters by Amanda Visell
Kristen: I am so in love with these strong girl posters which are a welcome change to the sea of fairy princess girl art that we see. Yes, it's true–girls can still be princesses, and they can save themselves too. I want these in all my girls' rooms.
MyKea
Liz: No idea how they get around the trademark issues, but this is just a genius idea: Attractive modern decals that are made to fit the most common IKEA furniture, and turn it from white particleboard into something special. And changeable; word has it kids adjust their tastes from time to time.
The Great Remember
Kristen: This Brooklyn artist does really wonderful thing with your prized baby clothes and blankets. I get teary even thinking about the look on my son's face when he will see his prized "Rockets" blanket in art some day, though he's convinced he'll be taking it to college. Hopefully by then he'll prefer it it as a wall hanging.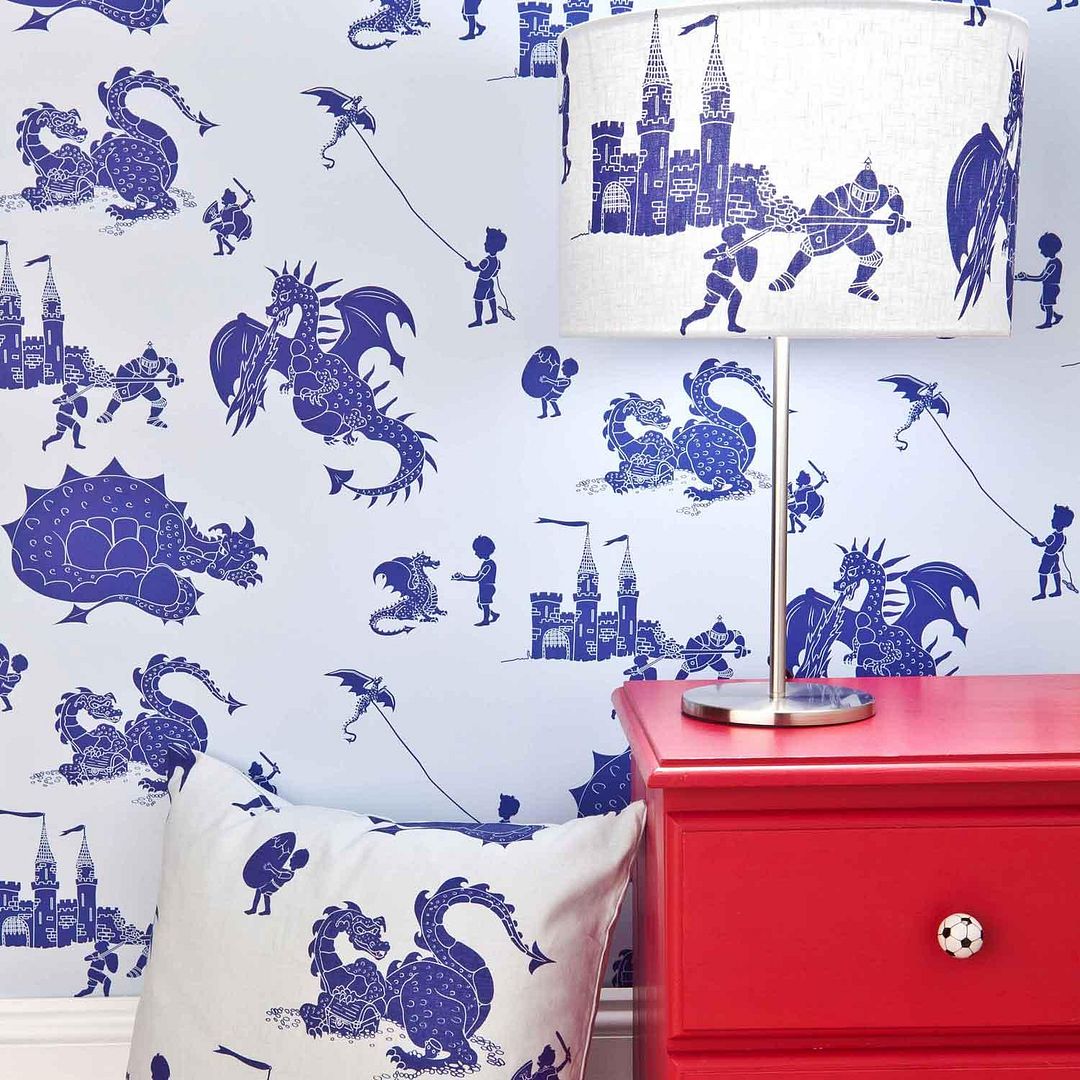 Paper Boy Wallpapers
Liz: An entire kid's room covered in dragons and castles? 'Nuff said.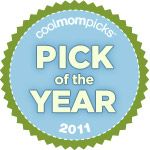 More 2011 Editors' Picks:
Editors' Picks 2011: Coolest Kids' Music
Editors' Picks 2011: Coolest Kids' Room Decor and Art
Editors' Picks 2011: Coolest Baby Clothes
Editors' Picks 2011: Coolest Kids' Furniture
Editors' Picks 2011: Coolest Baby Food, Kids' Snacks and Kids' Dishes
Editors' Picks 2011: Coolest Boys' Clothes
Editors' Picks 2011: Coolest Baby Gear
Editors' Picks 2011: Coolest Kids' Toys
Editors' Picks 2011: Coolest Kids' Books
Editors' Picks 2011: Coolest Jewelry and Handbags