One thing we parents all have in common is the need to feed our kids. Here, our favorite foods, snacks, tableware, cookbooks, all to help make mealtimes a little easier and a little more fun.
Green Toys dishes
Kristen: I have a huge thing for Green Toys as toys, but wow, their new dishes and tumblers have been a welcome addition to our kitchen. Sturdy, safer than melamine, and eco-friendly too–I'm not quite sure you can get better than that.
SIli Squeeze fruit puree dispenser
Kristen: For as many squeezy-whatevers we go through a week, I'm soooo thrilled to have found these reusable dispensers for those times you want to make your own squeezable fruit and veggie puree snacks. And PS, they're not just for kids. Just ask my mom who takes hers to work almost every day.
Best Homemade Baby Food on the Planet
Liz: Karin Knight and Tina Ruggiero's new how-to book is a great resource for moms who'd rather DIY in the kitchen when it comes to first foods. The best part: none are meant to take more than ten minutes.
Food 52 Hotline (fka Food Pickle)
Liz: This real-time food dilemma Q&A hotline on food52.com is brilliant. Get your pressing questions about rendering duck fat or make-at-home toddler food ideas answered by their community of experts through the site, or the Food 52 hotline Twitter feed.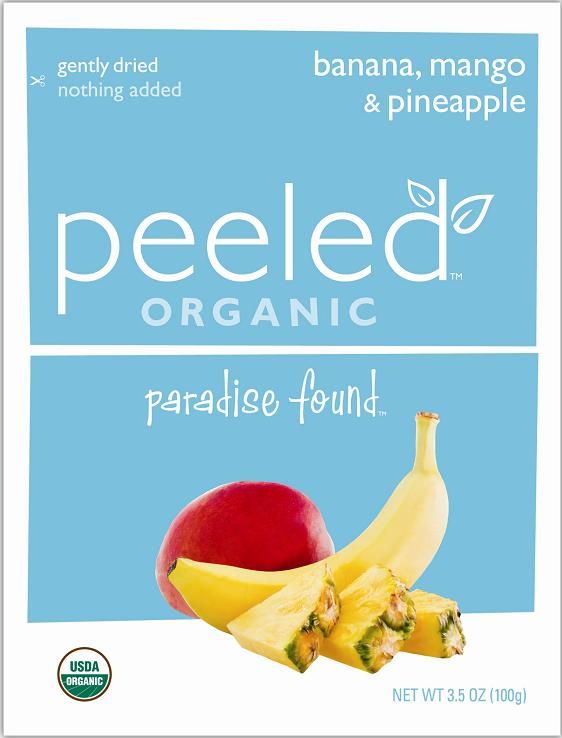 Peeled organic fruit snacks
Liz: Of all the new kids' snacks we've tried this year, this is the one that stands out in my mind. Such a terrific lunchbox treat instead of gummy whatevers, and really, it's just plain fruit.
Fresh Direct Kids' Meals
Liz: For busy moms in the NYC area, Fresh Direct's delivery service is a godsend, especially now that they've added new heat-and-go fresh kids meals. The chicken dumplings alone have saved dinner time for us many nights. No exaggeration.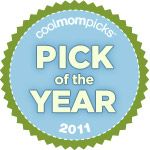 More 2011 Editors' Picks:
Editors' Picks 2011: Coolest Kids' Music
Editors' Picks 2011: Coolest Kids' Room Decor and Art
Editors' Picks 2011: Coolest Baby Clothes
Editors' Picks 2011: Coolest Kids' Furniture
Editors' Picks 2011: Coolest Baby Food, Kids' Snacks and Kids' Dishes
Editors' Picks 2011: Coolest Boys' Clothes
Editors' Picks 2011: Coolest Baby Gear
Editors' Picks 2011: Coolest Kids' Toys
Editors' Picks 2011: Coolest Kids' Books
Editors' Picks 2011: Coolest Jewelry and Handbags