Each year, we love coming through our past year of archives to bring you some of our editors' top picks. Today, we're excited to feature our favorite accessories from the coolest baubles to the handbags we're coveting.
The Cambridge Satchel
Liz: I've got to give it to any mom who starts her own company so she can better support her own children. But when that company happens to yield the affordable It Bag of the year? Well now I'm standing up and applauding. Loudly. And the colors? Loooove.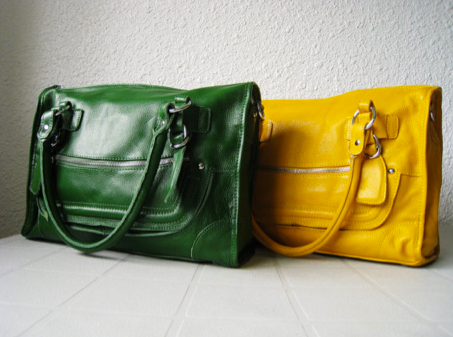 Adeleshop Leather Clip Satchel
Kristen: Lucky for me to have stumbled upon Adeleshop on Etsy. The versatile bag in rich, bright colors that is big enough for all my junk, yes, even my laptop is definitely worth the splurge. Well that and all the passers-by asking me where I got it every single day.
Melissa Zook accessories
Kristen + Liz: We found this local Brooklyn artist on Fab (our shopping obsession) and instantly fell for her inventive, modern accessories. Her leather and metal necklace made it into our holiday gift guide this year. But it's the leather cuffs we've both been wearing nonstop this season, and the compliments keep coming.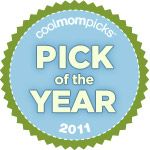 More 2011 Editors' Picks:
Editors' Picks 2011: Coolest Kids' Music
Editors' Picks 2011: Coolest Kids' Room Decor and Art
Editors' Picks 2011: Coolest Baby Clothes
Editors' Picks 2011: Coolest Kids' Furniture
Editors' Picks 2011: Coolest Baby Food, Kids' Snacks and Kids' Dishes
Editors' Picks 2011: Coolest Boys' Clothes
Editors' Picks 2011: Coolest Baby Gear
Editors' Picks 2011: Coolest Kids' Toys
Editors' Picks 2011: Coolest Kids' Books
Editors' Picks 2011: Coolest Jewelry and Handbags