Buying a special gift for a four-year-old is so much fun since this is the age that kids really start to show their preferences and interests. Plus, they aren't sticking every little piece into their mouths (phew) and can play independently for a lot more time than their younger selves. So if you're looking for the best gifts for a four year old in your life, skip the stuffed animals. This BTDT mom has a lot of cool ideas for you that are extra special.
Related: The coolest birthday gifts for 4-year-olds: The ultimate birthday party gift guide
OUTDOOR TOY GIFTS FOR 4-YEAR-OLDS
If you'd rather stick with a balance bike, I like the Kazam balance bike which has a place for bigger kids to put their feet once they get cruising on the sidewalk or on small hills.
Able to support riders up to 220 pounds, the low-to-ground PlasmaCar is still a favorite of all of our kids. It's such a fun car to zip around the driveway or over your tiled floors on a cold winter day. Kids just move the steering wheel back and forth to get this toy moving, and it really is a blast to maneuver, even if you are many years older than four–in fact, this is a gift that won't end up in the garage in six months if your kids are anything like ours.
The little sister to big kid-approved Zipfy, Zipfy Junior makes going down the snowy hills a fast and fun endeavor, making it a great gift for kids living in colder climes. And it's so light and easy to carry, it won't tire little kids out too much on the long walk back to the top of the hill. Well, hopefully just enough that they sleep well all night.
BUILDING TOYS FOR 4-YEAR-OLDS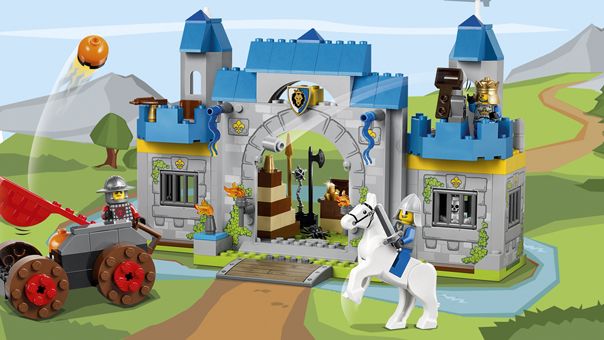 Has your four-year -old outgrown the chunky DUPLO bricks but gets frustrated by older-kid LEGO building sets? Check out the brand-new LEGO Juniors line which bridges that gap with easier-to-build sets for kids as young as four to enjoy with or without a parent's help. With just over a dozen different scenes, the only thing I wish they'd tone down is the "blue is for boys, pink is for girls" color palette. Because hey, our girls love those knights in shining blue armor.
Another CMP favorite, Tegu uses gorgeously-hued, sustainably-sourced wood and small, safely hidden magnets to create a fantastic building toy that won't fall apart with the first bump. Their selection is extensive, from small kits with just a few blocks all the way up to massive 480-piece sets for those who just can't get enough–and for those of you with huge budgets for four-year-old birthday gifts.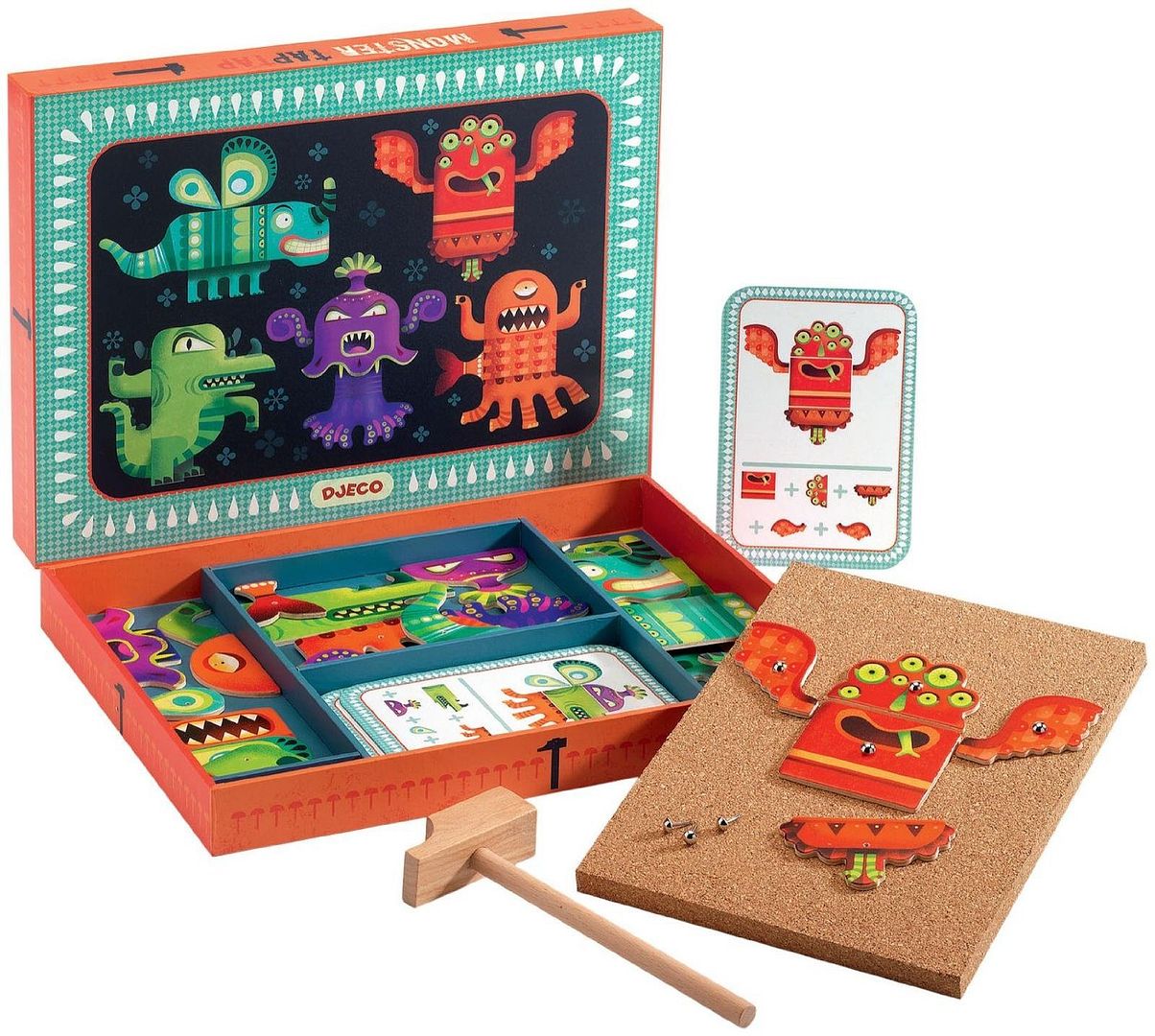 D'jeco's Tap Tap sets are a different kind of building toy but one that I think hands-on kids will love all the same. Kids try to "build" what they see on an instruction card by lightly hammering pieces into place on a soft board. It comes in the hilarious-looking Monsters Tap Tap version, as well as kits that will have kids building cars, spacecrafts, garden flowers, or geometric animals.
Related: The coolest gifts for 4 year-olds on the Cool Mom Picks Ultimate Birthday Party Gift Guide
IMAGINATIVE PLAY GIFTS FOR 4-YEAR-OLDS
Even kids who won't get dressed by themselves for preschool love to play dress-up with creative clothing, especially when it's easy to put on and allows them to transform into a superhero, doctor, or even a monster. Keep an eye out for Melissa & Doug's expanded line of dress-up clothes in your local toy store; it includes tons of options, and I especially love that many of their costumes, like this new astronaut costume for kids, can be personalized with a child's name on it.
If they'd rather dress as a superhero, a well-made personalized cape and other superhero accessories will make it easier to slip into their alter ego. Babypop Designs gives you loads of choices in designing the perfect cape, from color to letter to background logo. And I love their soft satin masks and fleece super gloves which complete the look. We also love the superhero costumes from Sew Plain Jane, and from our latest find, Super Kid Capes on Etsy. So many choices, it's easy to find the perfect one for the lucky birthday girl or boy.
We've been in love with the imaginative felt playhouses from Miss Pretty Pretty since discovering her super popular Etsy shop a few years ago. Just drape it over a (sturdy) small table and you've got a cottage, a space ship, an aquarium, or an animal sanctuary that your kid will adore until they're old enough to bang their heads on the roof.
A tabletop puppet theater is such a fun way for even shy kids to use their wild imaginations to create outrageous plots, sing for an audience, or just tell a silly story with a hand puppet. I particularly like this portable HABA tabletop puppet theater which can also become a grocer's shop after the audience goes to make dinner. It's a bit splurgey but it's sturdy, safely made and will last through hours of shows, with or without intermissions.
And hey, you need some puppets to staff that theater! Lots of indie shops carry puppets from small brands we love, but be sure to check out Cate and Levi hand-puppets which are gorgeously hand crafted and a little more special. My favorites are the unique animal puppets made from reclaimed wool so that no two are exactly alike.
GAMES AND PUZZLE GIFTS FOR 4-YEAR-OLDS
My kids all played Zingo when they were younger, and I love that there are now great new variations on this popular game to teach sight words or foreign words in Spanish, Hebrew, or French. It's highly recommended by educators and parents a like, and makes such a fun game to play all together as a family. Especially since the kids can routinely beat me handily.
While every game closet requires the basics like Chutes and Ladders and Trouble, there are some pretty cool new board games for your little ones that they are not likely to own yet. A new favorite of ours is the  clever and adaptable Robot Turtles game which actually teaches kids the basics of programming in a fun way. No computer science degree–or even kindergarten diploma–required.
For an indoor game that gets kids active on rainy days indoors, we know lots of fans of the Dr Seuss Cat In The Hat I Can Do That! Game. You draw three cards which instruct you what to do and with which prop, creating hilarious and sometimes challenging activities like taking giant steps with the goldfish on your head, or shimmying under a foam arch with a ball under your neck. Older kids like it too, making it especially thoughtful for birthday kids with older siblings who will want to join in.
It's a traditional gift, but I still find that spreading out puzzles all over the living room floor is a great way to spend a rainy day. I love the looks of the Petit Collage 24-piece floor puzzles so much, I probably wouldn't be too quick to pick those pieces up either. When kids outgrow them, you can even mount them as wall art.
Related: Find tons of cool gifts for babies and kids at this fun web boutique
MUSIC AND ART GIFTS FOR 4-YEAR-OLDS
There is no such thing as a kid with too many craft or art supplies, and they're always a go-to gift in our house for kids of any age. However for something really special, I have two nieces who can attest to the awesomeness of getting their very own Kiwi Crate crafting subscription boxes in the mail each month. It's one crafting kit that doesn't exclude the boys either, with projects that will appeal to any kid at all. Single gift crates and special-themed holiday crates also available–should your kid be extra interested in a theme like fairies or superheroes.
An instrument is a lovely gift, but not every preschooler is ready for a violin or a recorder. For something a little more playful, check out B. Toys' Symphony in B. Orchestra. Kids can discover how an oboe sounds compared with a trumpet or what happens when an entire orchestra is made up of only strings. This is one beautiful-sounding music toy that you won't have to ask your little musician to turn down.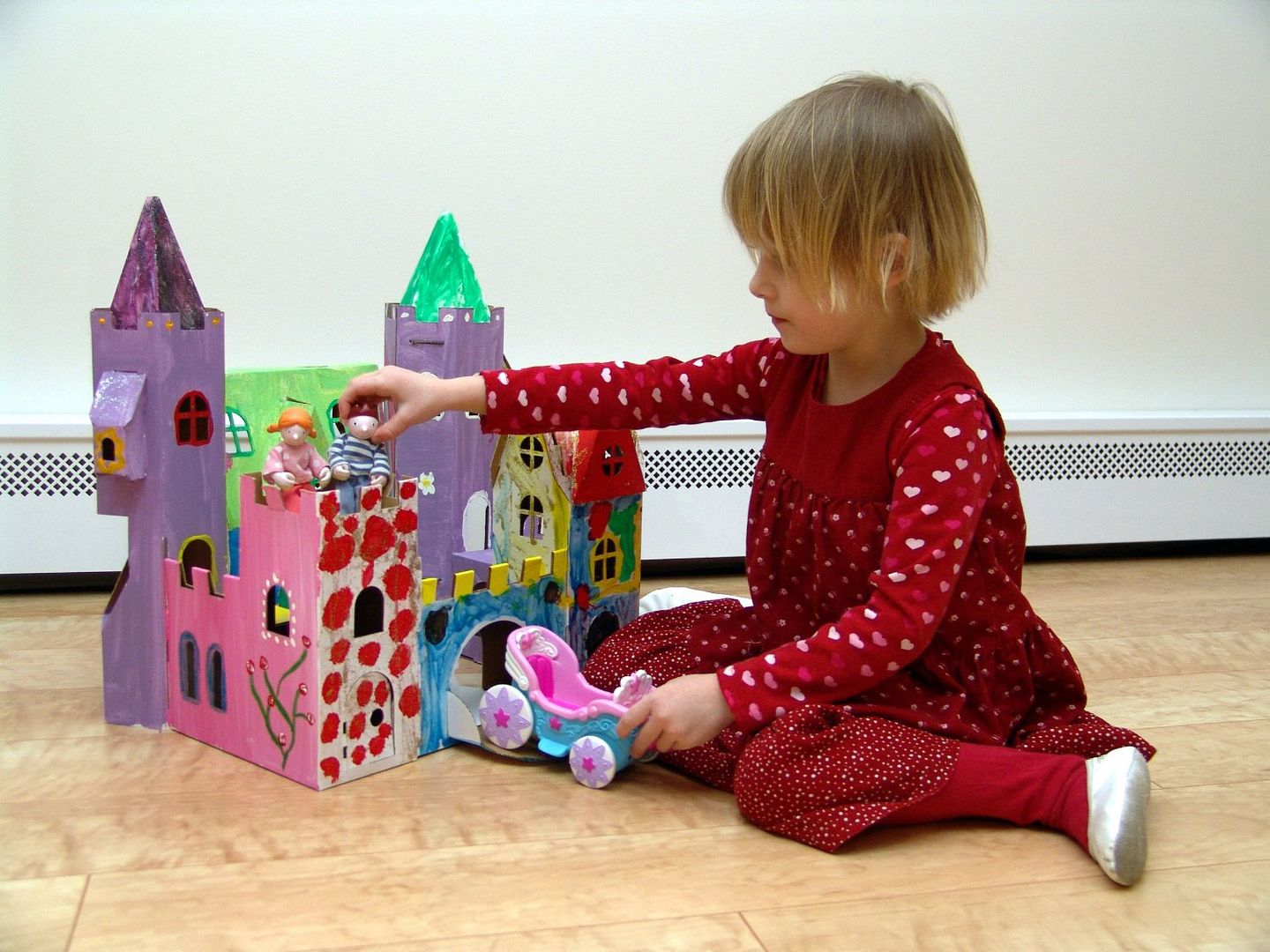 Though cardboard is usually what the gift is packaged in, we've long loved Calafant's special cardboard kits that transform an ordinary material into an extraordinary toy. From small cardboard play sets to giant robots, one thing each kit has in common is that it encourages kids to decorate their creation in any way they'd like. Now that's open-ended play.
Check out our archives for even more toys and games that will make any 4 year old very happy, and visit our cool toys board on Pinterest.