Every day is National Coffee Day for some of us, which means that every day is also Wow, I Need Something to Put All This Coffee In Day. We've rounded up some of our favorite funny coffee mugs that might make you smile when there's basically no reason to smile. By which we mean, before dawn. When you're waiting on the school bus. Yawn.
Whether you're a slave to single origins in the Chemex (like me!), you've mastered bulletproof buttered coffee, or you're down with the cold brews, you're sure to find something here that says what you need to say to anyone who attempts speech before the caffeine has hit.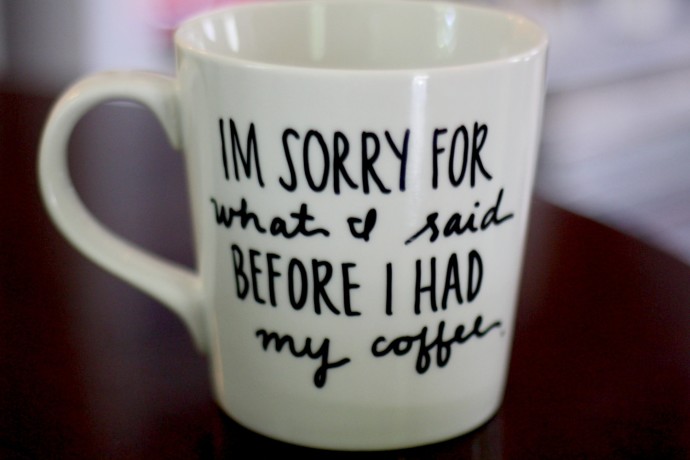 Eh, maybe a little sorry. Avenue Blue on Etsy has tons of great choices, all handpainted by the artist, including Shhh. There's whiskey in here. Which might not be the best choice for the carpool line but expresses my feelings when the five-year-old tries to wear pajamas to school. They made that fabulous But first, coffee mug at the top, too.
Its nice to have a reminder that we're all just floundering around… in coffee. This Behind every great kid… coffee mug from Avonnie Studio on Etsy even has a left-handed option so that sleepy moms can view these words of wisdom from any direction.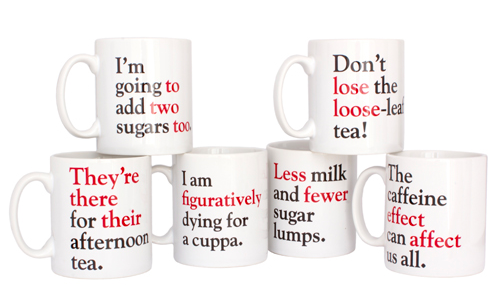 As much as I hate to admit it, I guess I am just figuratively dying for a cup of coffee. These Grammar Grumbles mugs from The Literary Gift Company have been a huge hit with our readers. They're sold as a set of six and will have all your coffee drinkers and other weirdos–I mean, tea drinkers–covered.
If you're not an oenophile, you can customize this Shhh… there's wine in here mug (a kinder, gentler version of the whiskey mug) with the hand-stamped beverage of your choice. Although I'm not sure they can fit "spicy mango bacon margarita" on there, which is one of my favorites, though not before 10AM. (Kidding.)  The Chantilly Stay shop on Etsy has oodles of great mugs, including a particularly applicative "F*ck Mornings" mug which you may or may not want around after your kids hit reading age.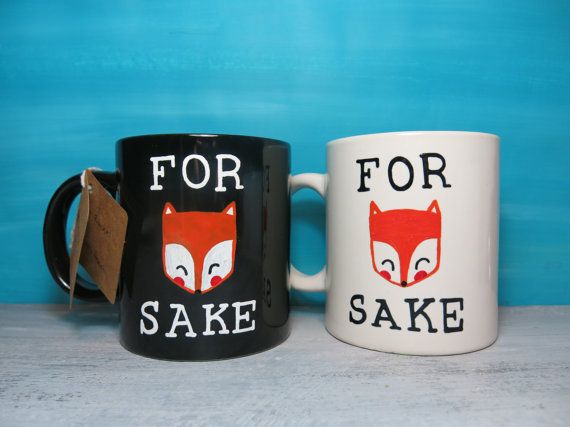 I'm especially fond of this For Fox Sake mug by CoralBel on Etsy. Not only because I love foxes and say this under my breath all day, but also because they're hand-glazed and then fired, which means you can put them in the dishwasher without worrying. Also? Foxes! It's available in black or white and comes all the way from Australia. That means some pricey shipping, but for fox sake, aren't they adorable?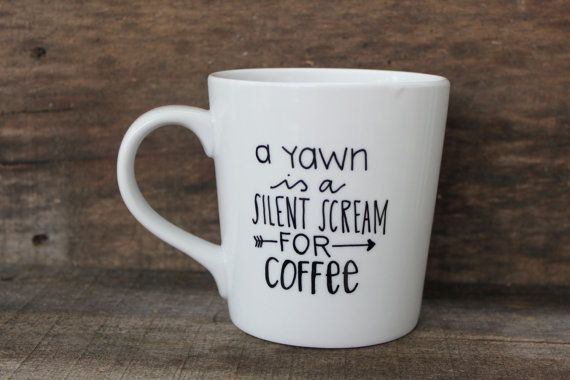 highly applicable A yawn is a silent scream for coffee mug from Morning Sunshine Shop on Etsy is a strong hint to anyone who attempts to tell you about the intricacies of his long, involved dream about a fax machine first thing in the morning.
If you OMG NEEDED the #selfie shirt we posted recently on Cool Mom Tech, then this heat-set and dishwasher-safe #selfie mug from Abby and Grace Shop on Etsy should be right up your alley. Not that you probably take a lot of selfies before the coffee has kicked in, but it's a great way to show off how little sleep you got. They also have a grool You Go, Glen Coco mug that would make me giggle every time I took a sip. If you don't know what that means, ask your favorite teen.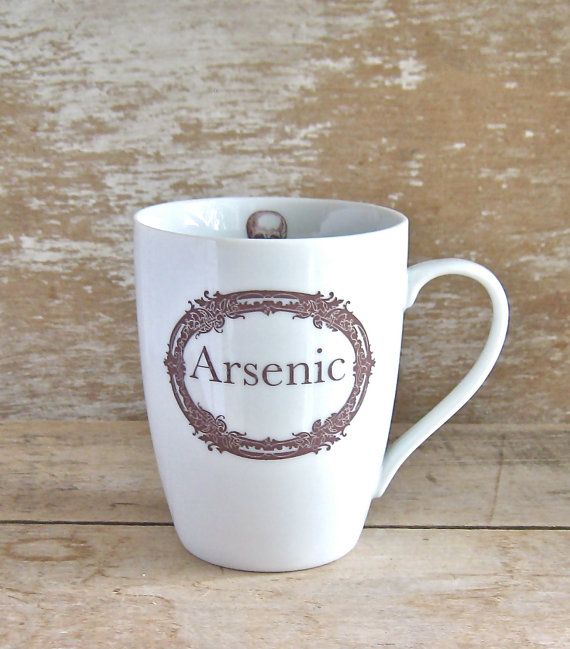 Elder goths like myself would get great joy out of this fancy Arsenic mug from Second Chance Ceramics on Etsy, which incorporates vintage label images into fired iron oxide glaze for a sturdy design. With Halloween coming up, it's a lovely way to incorporate the creep factor into your classy mug collection. Or you can slide it across the table to your mother-in-law or give it to a work frenemy who always steals your mug.
If you get most of your coffee on the go in a paper cup, you can always treat yourself to a handmade, eco-friendly coffee cup cozy like this Better Latte Than Never hand-knitted sleeve from Oksana Palma on Etsy. Because even to-go can feel fancy, when you're celebrating an important holiday like National Coffee Day.
Whatever vessel you choose for your java, we raise a toast to you… and coffee.
For other cool posts in honor of National Coffee Day check out 
How to make coffee with a Chemex

A review of TOM'S Roasting Co
Cool artwork for coffee drinkers
3 favorite cold brew coffee brands
6 delicious coffee recipes from around the world
Or just search our archives for coffee because there is a lot. Hey, we're parents. We're tired.