We are in full-on planning mode for Halloween here at Cool Mom Picks, with adorably unique costume ideas for babies, yummy Halloween treats, gorgeous handmade masks and invitations, and even the best not-too-scary party ideas for the littlest goblins and ghouls. And now, we've got loads of the coolest printable Halloween party invitations and decorations to get your house ready for a monster bash or just a big night of greeting trick-or-treaters.
Printable Halloween Party Invitations and Decorations: The Cute
Printable Halloween Party Pack (Mer Mag)
Find more than 10 pages of not-too-ghoulish party printables, from invitations to bottle covers. Just add snacks. And guests. Also be sure to check out the clever printable vampire invitations. I vant to invite you to my party!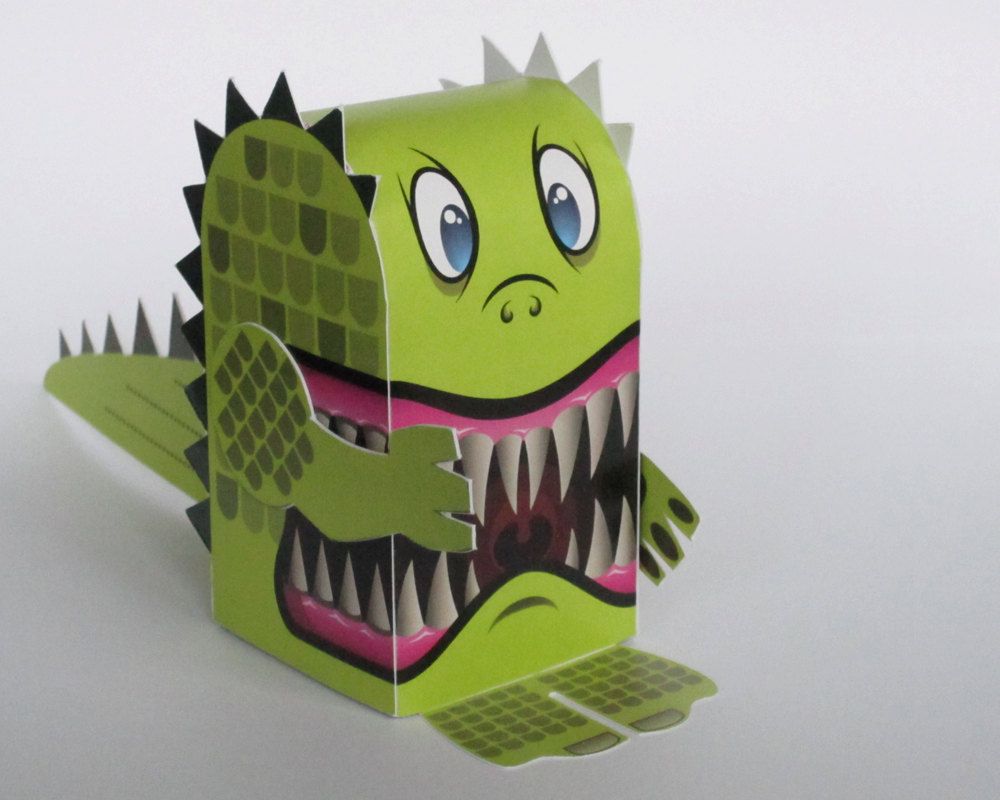 Printable Halloween Monster Invitation (Pesch Creations)
We recently found this awesome printable party invitation that you fold and assemble into a monster, for a party invitation with some bite.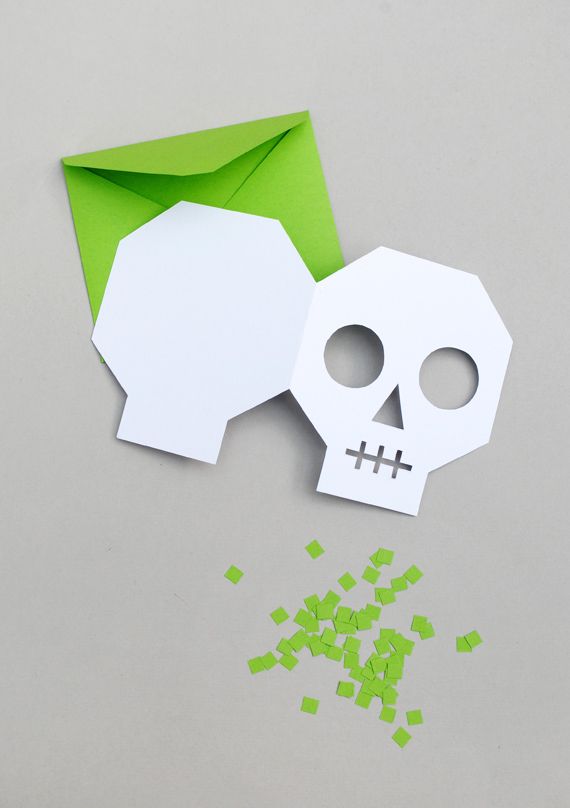 Printable Skull DIY Halloween Invitations (Minieco)
What does the skull say? Well, that's up to you since the inside is blank. A cute coloring project for kids or just customize to make them your own.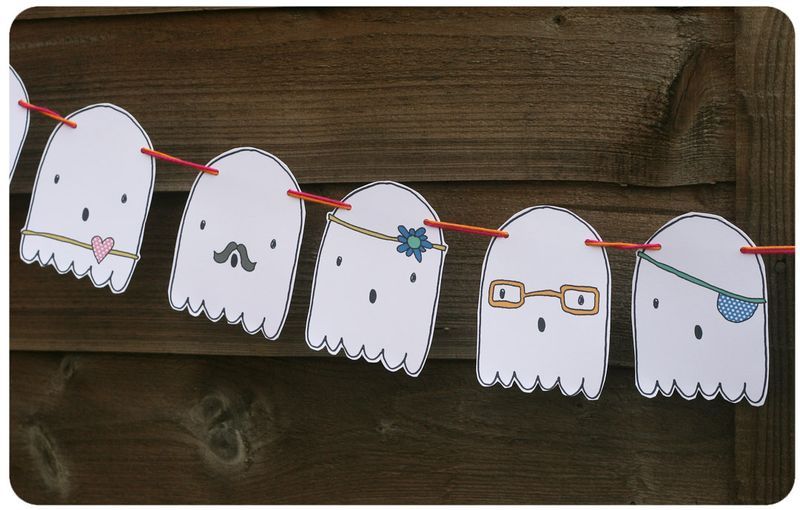 Printable Halloween Ghost Garland (Ginger & George)
This is an adorable printable craft that kids can decorate themselves. Hey, it'll keep their fingers out of the candy bowl for a few minutes.
Printable Halloween Characters Banner (Love the Day)
Add an entire cast of Halloween characters to your mantel with this colorful, easy-to-make, printable Halloween banner.
Printable Halloween Food and Cupcake Toppers (Paper Glitter)
So many Halloween illustrations can be a little goofy but, I love how cute these printable designs are, which turn any snacks into "Halloween food" when affixed to toothpicks. Easy!
Free printable Halloween Party Masks (CherylStyle)
Download, print, then hand these masks out to party guests.Or just wear them yourself as an easy "I don't have a costume" costume when you're handing out candy.
Printable Halloween Party Invitations and Decorations: The Creepy!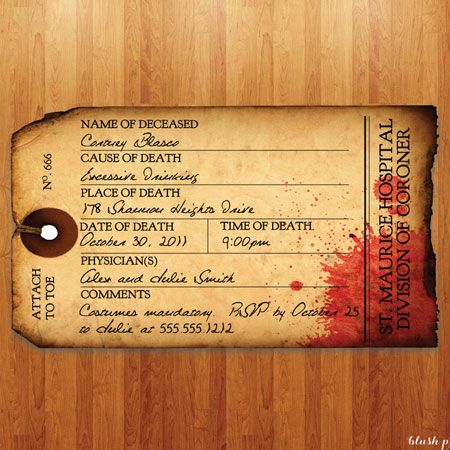 Printable Antique Morgue Toe Tag Halloween Invitations (Blush Printables)
How great is this printable invitation we recently found? Print it out then customize your own info on your PC for a party that guests will be dying to attend.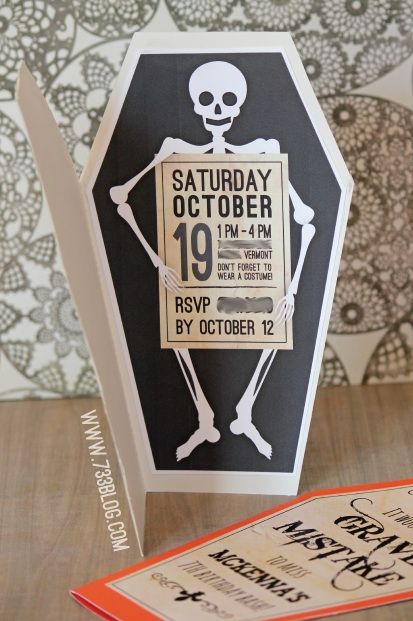 Printable 3D Halloween Coffin Invitation (Seven Thirty Three)
FOr something a little more impressive, and a little more time consuming, these super clever invitations turn out so nicely. It would be a grave mistake to pass them up. (Heh.)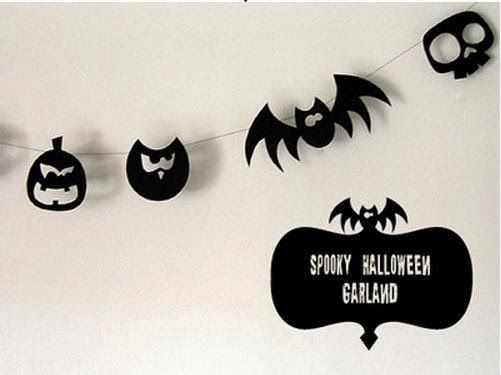 Printable Halloween Garland (Paper Crave)
Aren't these silhouettes fun? They'll cast some creepy shadows too if you light them the right way.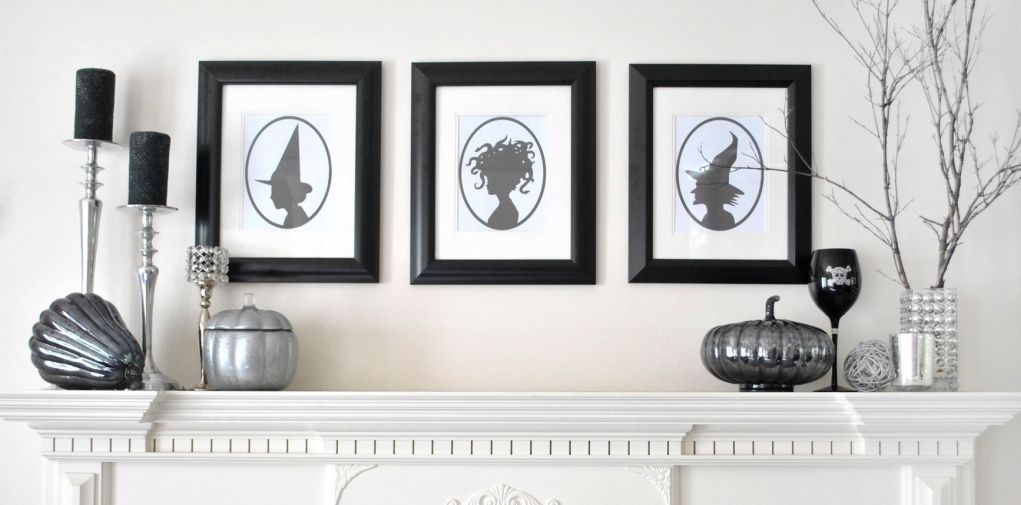 Printable Halloween Silhouette Portraits (Griffanie)
Just for the night, replace those family photos with their alter egos. Especially if you've got simple black or metallic frames.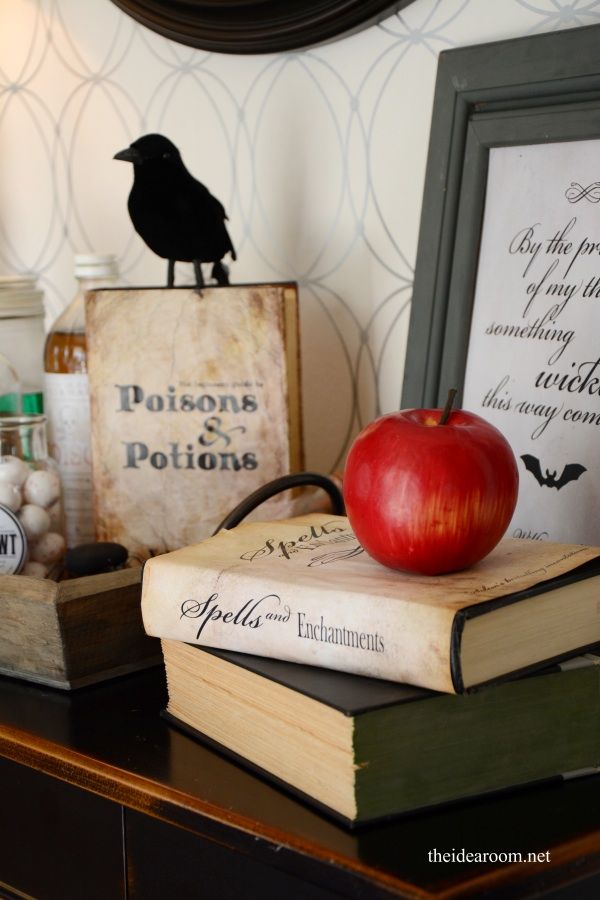 Printable Halloween Book Covers (The Idea Room)
For an easy table decor idea, transform a couple of heavy hardcovers into spooky Halloween-themed tomes with these printable book covers.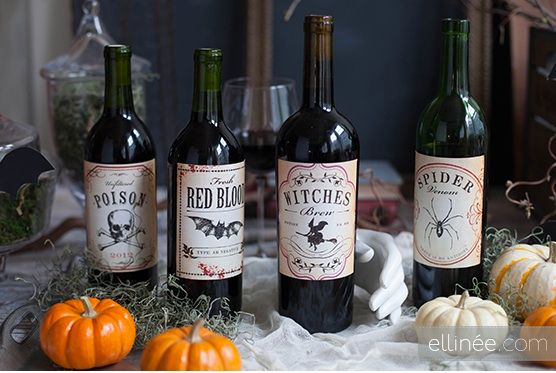 Printable Halloween Bottle Labels (The Elli Blog)
Paste the labels around bottles of soda, wine, or witches brew. Vintage red blood is particularly nice this time of year.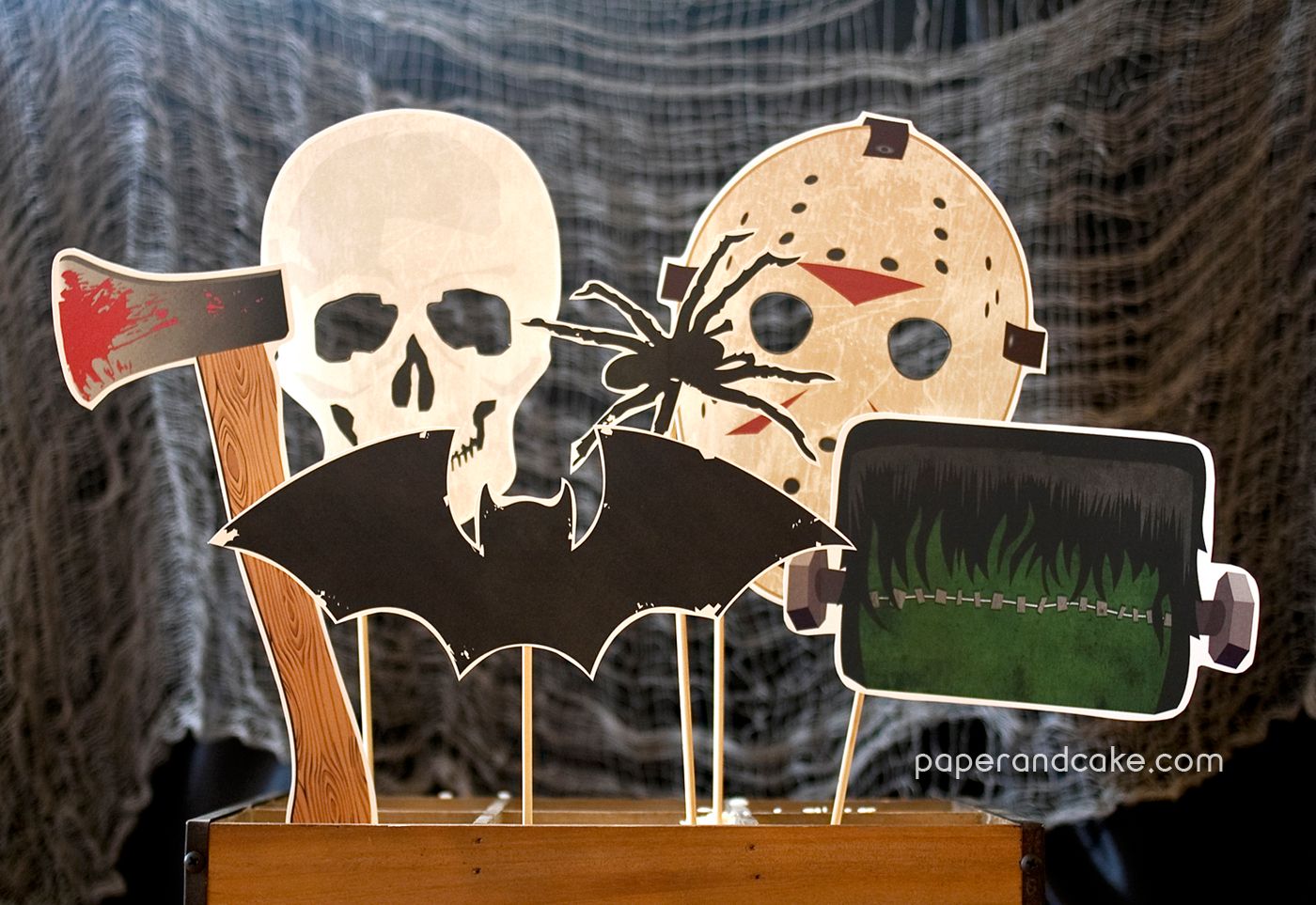 Horror Halloween Printable Photo Booth Props (Paper and Cake)
A photo booth is always a surefire hit and these props are creepy good fun. (We have tips on how to set up your own photo booth using a laptop on Cool Mom Tech) Or hey, if you want  something less gruesome than a Jason mask, check out the photo booth props featured in our Not-So-Scary Monster Party post. Either way, you'll end up with awesome photos.
Other Halloween posts we think you'll like:
– 8 of the most outrageously creative Halloween invitations: Vampires, ravens, and voodoo, oh my
– The coolest, not-so-scary monster party ideas for Halloween
– Haunt your house with 10 of the coolest, easy Halloween printables. No glue guns required
– Smiling (not scary!) printable skull masks to celebrate the Day of the Dead
– Halloween clip art and templates from Martha Stewart
– The ultimate last-minute Halloween idea guide for parents: costumes, treats, pumpkins, printables and more
– Dapper DIY Halloween masks, yours for the printing
– The coolest Halloween printables – go forth and be crafty!
– Halloween crafts, free printables, and a killer giveaway
– Cool Halloween printables that don't look like bad clip art