While we've been talking about Father's Day gift ideas for a few weeks now, some of us (not naming names) still have some shopping to do.  So we've collected plenty of our favorite ideas for you, from DIY gifts your kids can make at home to thoughtful gifts you can still get shipped or find in a local store, all to make sure Dad's day is as special as can be.
Be sure to check out these 11 last-minute Father's Day gifts that can save the day — and don't miss our updated 2019 guide to 14 easy last-minute Father's Day gifts that also happen to be cool!
1. A DIY gift straight from the heart
If you haven't already seen our guide to DIY Father's Day gifts, you should look through it now for lots of terrific ideas for all kinds of dads, whatever your crafting ability. To add one more DIY Father's Day idea to the list, check out this homemade dad trophy tutorial at Design Improvised. Fill it with his favorite sweet treat, or something even more indulgent like tickets to a concert, play, or sporting event.
Equally creative for a last-minute DIY gift is this DIY Father's Day questionnaire at Daffodil Design, which is the perfect blend of hilarious and sentimental. You don't even need a printable template — just a good typewriter font on your computer, and a kid with a little imagination. A frame is a nice touch, but if you're really pressed for time, just present it as a Father's Day card he's sure to hold onto forever.
If you want to put technology to the work, a new favorite find of ours is Imprint, which makes it super easy (and fast!) to create a digital multimedia scrapbook for him that a whole group of people can contribute to. Write personal notes, upload photos and videos — make it as sentimental or silly as you'd like.
Related: 21 really, really funny Father's Day cards. No golfing or lawnmower jokes, promise | Father's Day Gifts
2. The perfect gift for a foodie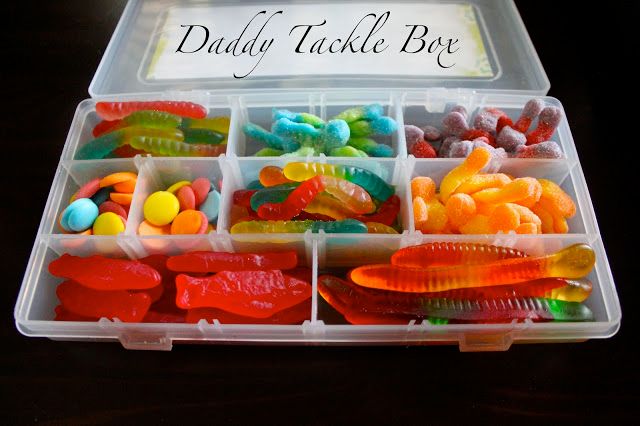 Would he love a new bottle of hot sauce from a local gourmet store? His favorite flavor of homemade Girl Scout cookies that the kids can help make? Whoopie pies with a little DAD flag on top? Artisanal salts for some experimentation around the grill? We've got you covered! One more idea: a tackle box filled with all his favorite candies, like this clever idea from Let Your Scribbles Be…Enough. Perfect should he be into fishing. Or not. (We don't know a lot of dads who say no to gummy worms.)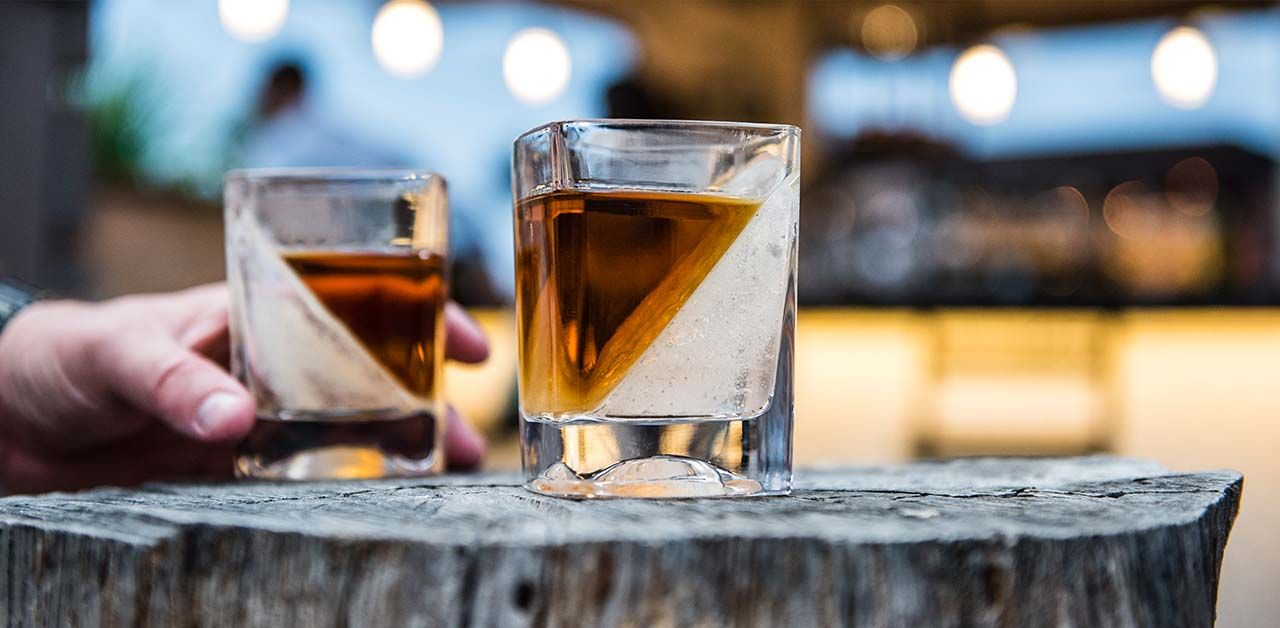 If you're an adult looking for a more grownup gift for your fathers, how about some cool accessories for his bar? At Cool Mom Eats, there are so many brilliant ideas for gourmet Father's Day gifts, including these Whiskey Wedges — aren't they awesome? — and you can still get them in time if you're an Amazon Prime member. Or, get him a handcrafted drink he might not splurge on himself, like the quadruple barrel-aged, hand-bottled, 13-year-old 2014 Boss Hog Spirit of Mortimer Rye from Vermont's Whistle Pig. Just figure out what he loves — bourbon, tequila, a good wine — and hit your local liquor store. Or, if you can't find what you want near you, try Merchants of Beverage with rush shipping.
Related: 16 fabulous gourmet subscriptions for dad.
3. A book that gives him time with the kids
We love this new trend of DIY and crafting books for dads, and so do our kids. If your kids' dad loves to get involved with them in a hands-on way, then run them over to the bookstore and let them pick their favorite do-with-dad book. We'd recommend Mike Adamick's awesome series of books — Dad's Book of Awesome Projects,Dad's Book of Science Projects, and Dad's Book of Recipes. There's also The Maker Dad book, Made with Dad, and the series of Geek Dad books by Ken Denmeade. Or, for something a little simpler, get the brand new Draw with Me, Dad! coloring book with a new box of crayons too.
Also see our updated list of 2019's best new children's books that celebrate dad
 Related: 30 amazing Father's Day gifts under $15: For when the thought counts, but so does the gift
4. A book that gives him some time without the kids
Dads enjoy their alone time too, and if yours recharges by reading a great book then find out his favorite authors (or maybe peek at his GoodReads wish list) then use your Amazon Prime membership for quick free delivery. Or hey, head on down to your neighborhood bookstore where you'll have the books in your hand the second you pay and you get to support a local business, too.
tutorial: Nearly Crafty
You can easily personalize this me-time gift with a DIY bookmark the kids can make. These photo bookmarks at Nearly Crafty are so charming that we included them among our favorite DIY Father's Day gift ideas this year.
Or you can make it even simpler by copying Liz's idea of a photobooth strip bookmark — have the kids make smiley, silly faces or they can hold up signs like "Best Dad!" (Pssst… You can fake a photobooth strip by uploading several favorite photos stacked in a row using a service like PicMonkey, then print, glue onto heavy cardstock, and trim to size.)
Related: 10 fantastic DIY Father's Day that kids can make themselves. Mostly.
5. Breakfast in bed, of course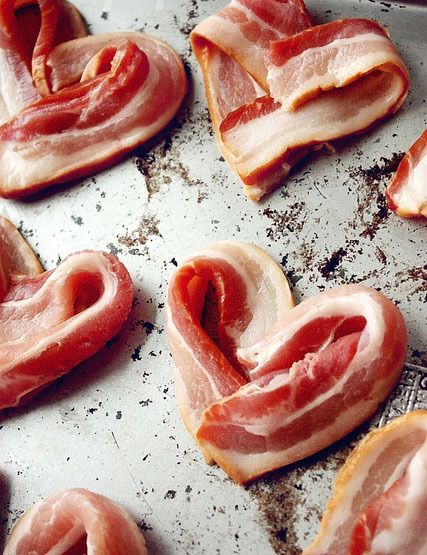 recipe: The Paper Mama
We have lots of great ideas for breakfast recipes for Father's Day over at Cool Mom Eats, like a how-to for making the perfect breakfast sandwich for dad. We've also got our favorite dad food bloggers sharing their favorite Father's Day recipes. And while we recommended it for Valentine's Day, you have to check out these awesome bacon hearts shown above — we're pretty confident these will be carnivore dad-approved.
To make his morning even a little more fun, check out this printable Father's Day breakfast in bed kit from the Dating Divas. It's $4.97, but you get a whole ton of stuff, including this doorknob hanger that allows him to place an order the night before and fun stationery for the kids to write a special note to Dad.
Related: 10 free Father's Day printables that make fantastic gifts on their own | 2017 Father's Day Gift Guide
6. Gift box subscription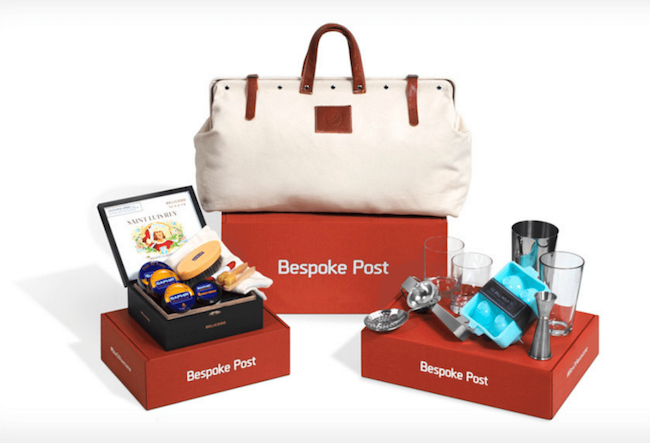 Gift subscriptions are definitely not just for cosmetics and crafts anymore. One of our new favorites for dads who follow the food scene and love to cook themselves is the Quarterly Co box. Or, if they prefer eating to cooking, there's Farm to People, the new snacky box Graze, and one of our faves, the made-for-men Mantry. Mistobox is great for gourmet coffee and Birchbox Man if he loves grooming and style samples. And then there's the very cool Bespoke Post, which is for the guy who likes, well, everything. Their boxes range from stylish clothes to craft drinks to cool hobbies like music, adventure sports and gardening.
He won't get his box right away, but he can get a nice IOU, which you can attach to a little something like a box of organic raw sugar cubes for the Mistobox.
7. A gift card or event tickets, made more fun
If what he would really love is a gift card to iTunes, Target, Home Depot or Starbucks, go for it. You can make the presentation more fun with this balloon in a box at The Gold Jellybean. Click over for all the details, but warning: there's a whole lot of confetti. We'd be sticking a marble in that balloon to weigh it down, then open this gift outside.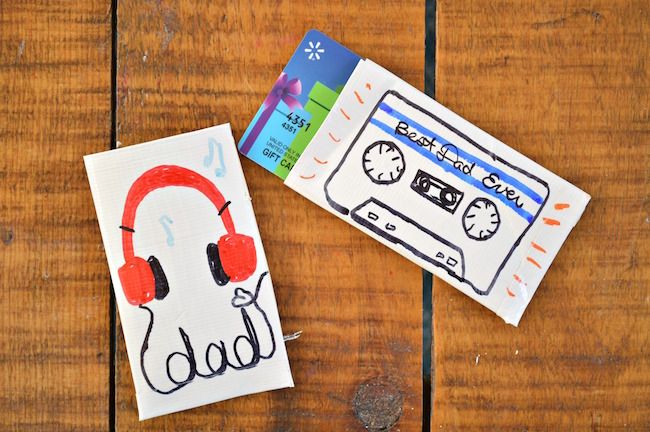 Or if you'd like to skip the mess altogether, let the kids make him these awesome duck tape gift card envelopes instead. You can find out how at Mad in Crafts — it just takes some white duck tape and clever wrapping, before letting your kids get creative with their decorations. Although we'll totally be ripping off this mix-tape CD design. So awesome.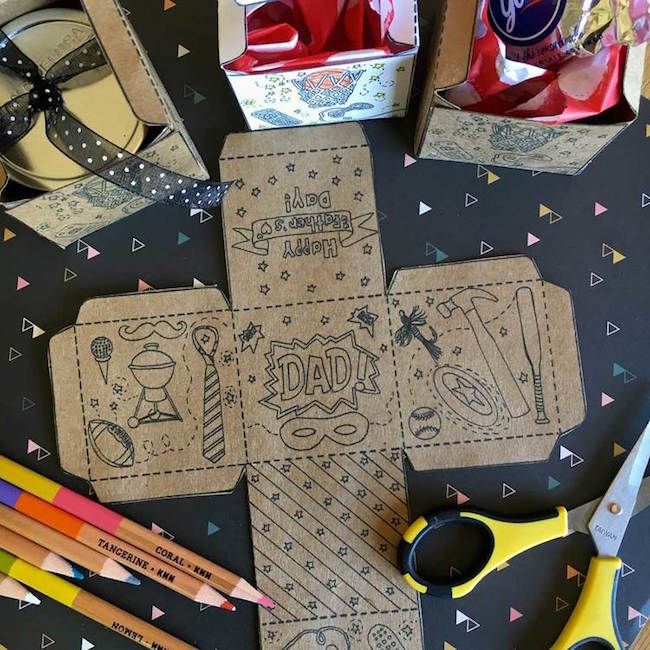 Think about that special event he's been wanting to go to, whether it's a professional soccer game, a night at the opera, entry to the next Warrior Dash race, or tickets to see his favorite band live. Whether you give him a set for the whole family (everyone wins), or get him tickets for two for a sweet date night or a guy's night out with his best friend, you can make the gift even more special with a personalized gift box the kids can color in, like this cool printable box from Pam Ash Designs.


Related: Fab free Father's Day printables for fans of great design. 
8. A fabulous photo of the kids
Hire a local photographer for a more affordable mini session (usually just 30 minutes, which is all our kids can take anyway). It doesn't have to be stuffy or staged, and you don't even have to be wearing matching sweaters. Find a fun way to capture your family's spirit — like this awesome family portrait of our friend Jeff Bogle of Out With the Kids and his super cool family who was captured by Brooklyn photographer Tory Williams.
Or, try one of these 14 easy Father's Day photo shoot ideas, like this delightful one from Crafty Texas Girls We've got tips for how to customize these ideas for your family, including ways to put multiple shots together into tasteful, modern collages.
Related: The free photo effects app that turns your snapshots into works of art
9. A spa day. Yes, for him.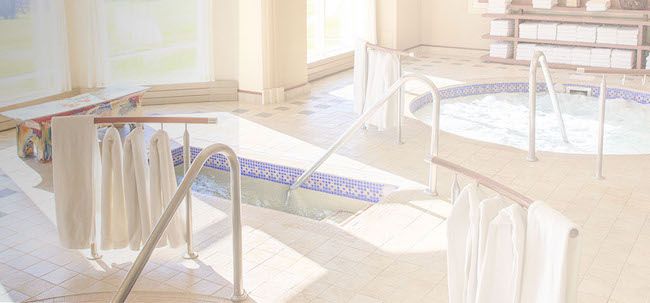 A gift card to a local spa is a killer gift for lots of dads. You can even set up the appointment for Sunday and send him on his way. Surprise! Search for same-day appointments for massage, skin-care and alternative treatments like Reiki and reflexology at most cities across the country on Spa Finder, or search their specials page to find a great deal. So maybe you can splurge for that 90-minute massage.
Or go for a serious splurge and book a weekend (for two!) at a reasonably priced spa like Stoweflake in Vermont or a luxury one like Canyon Ranch (above), which has locations around the world, including their own cruise — whoa. And don't forget: many spas offer discounts for first-time guests, so ask about deals wherever you decide to make your appointment.
10. Framed artwork from the kids
tutorial: Pink Sugarland
One of our favorite DIY gifts for dad from the kids in recent years is this cool framed art project. But we think any kind of art from the kids would be appreciated — a handpainted portrait of him, a family photo from a favorite family vacation, or a school art project. It's all good. Slip the work into a frame, and even hang it on his bedroom wall for a truly thoughtful last-minute gift for Father's Day.
11. A coupon jar, because our dads deserve breaks all year long
tutorial+ free download: catch my party
Catch my Party may have the world's best Father's Day coupon idea, which we featured in our 2015 list of 20 DIY gift ideas for Dad. If you've got a printer and a mason jar lying around, you're golden. Fill the jar with coupons for a free carwash or a hug. And we love the idea of adding in a handful of Hershey's kisses too. The site even offers the printable coupons for free. Aw, spirit of giving… we love you.