Being a parent really does require a great sense of humor, especially in those early years. And these five funny books on fatherhood should help. All written by fathers who also happen to be hilarious (Michael Ian Black? Jim Gaffigan? Hello!), these memoirs and cheeky advice books are sure to put a smile on a dad's face, make him LOL, and possibly make him cry — in a good, joyful, heartfelt way.
CMP is an Amazon affiliate
Related: 5 of the worst Father's Day gifts: Steer clear of if you want to stay in his will!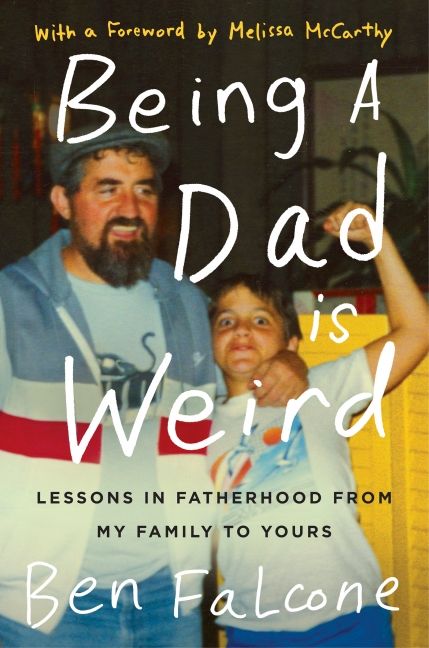 You probably best know Ben Falcone for his hilarious in his role as Air Marshall Jon in Bridesmaids and husband of fellow comedic genius Melissa McCarthy who was kind enough to write the forward. So it's safe to say that his parenting book, just released last month, is really darn funny.
It's just sooooo good, right from the start, and not just in a slapstick funny way. In fact Being a Dad is Weird is equal parts funny memoir and heartfelt love letter to fatherhood, whether he's discussing his own dad, his two daughters, or those parents who still drive everyone crazy by filming kids' recitals on massive iPads from the row right in front of us. (Glad it's not just us.)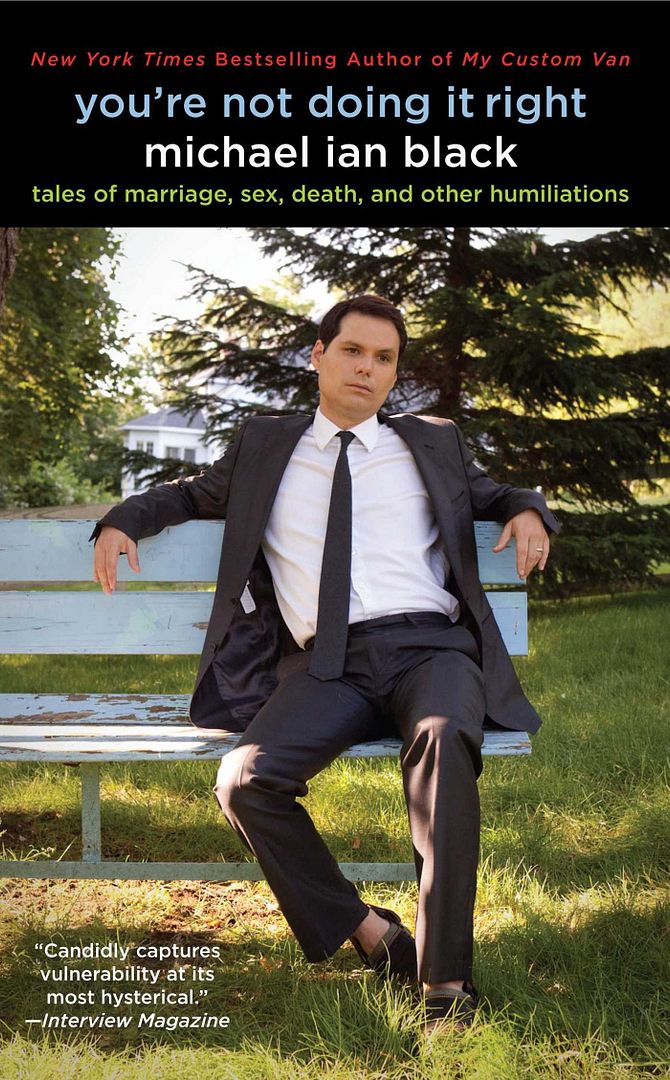 I fell for Michael Ian Black's sense of humor thanks to the The State on MTV years ago and he's still at the top of his game. (And a great follow on Twitter, too, if you're into political humor). His dry, irreverent humor doesn't disappoint in this comedic memoir from 2012 which covers his life from early childhood through becoming a father himself in chapters both hilarious and heartwarming.
I see this book a male counterpart to Tina Fey's Bossypants and that's high praise in my book. But as far as Father's Day gifts go? Start with Michael Ian Black's book which might just be a wee bit more relatable for the dads.
Related: The 2017 Father's Day Gift Guide: all kinds of cool gifts for all kinds of dads
Liz and Kristen recently had Upright Citizen's Brigade comedian, actor, and dad Doug Moe on the Spawned podcast to talk parenting tips, and wow is it terrific — funny, smart, relatable, and actually filled with some very good tips, from handling sleepless nights for tips to get rid of your kids' weird friends on playdates.
We're not the only ones who like Man V Child — it's also been lauded by the likes fellow parents Amy Poehler, Bobby Moynihan, Rob Corddry and Michael Showalter. Plus Rob Huebel, who blurbed, Hurry up and buy this book! I didn't get a chance before my baby came and now I'm screwed!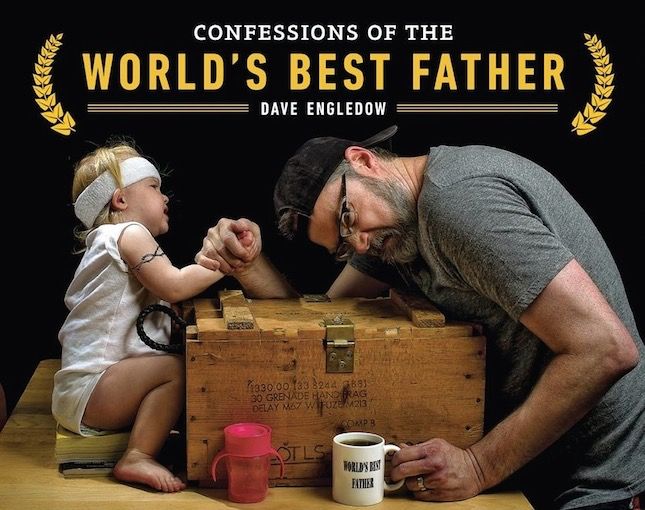 When Dave Engledow became a father for the first time, he started creating hilarious (and Photoshopped) photos of his daughter Alice Bee. The darkly comic images went viral and now, they're all ready for gifting in one funny Father's Day coffee table book for those dads in your life who wouldn't settle for anything serious.
The images are a great reminder that when everything is going wrong as a parent, the best remedy may be laughter. Well, it may be your only remedy.
Related: 15 of the funniest Father's Day cards that will have him laughing til he cries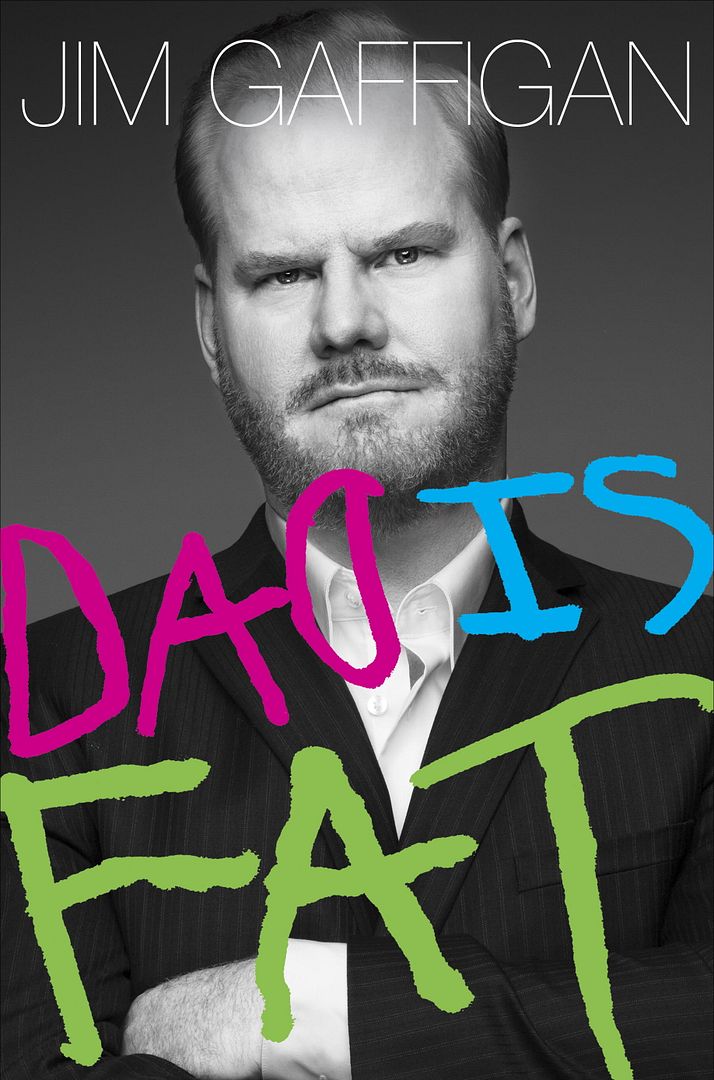 The title of this book by comedian Jim Gaffigan alone should let you know that this is a no-holds-barred, hilarious look at fatherhood. but open the pages, and you'll realize that this dad of 5 (who happens to be living in a two-bedroom apartment in NYC! –eep!)  has penned one of the all-time funniest books on fatherhood.
I'll just leave you with an excerpt from the chapter called, "Letter to My Children":
Dear Children,

I am your dad. The father of all five of you pale creatures. Given how attractive and fertile your mother is, there may be more of you by the time you read this book. If you are reading this, I am probably dead. I would assume this because I can honestly foresee no other situation where you'd be interested in anything I've done. Right now, you are actually more interested in preventing me from doing things like working, sleeping, and smiling. I'm kidding, of course. Kind of. I love you with all of my heart, but you are probably the reason I'm dead.