Every year, we do an entire show dedicated to help you with your last-minute holiday shopping. Lucky for you, we've got an entire holiday gift guide full of awesome gift ideas, many of which are from handmade artists, indie artisans, and small businesses. So, on this episode, we call out some of our favorites in the hopes that you can knock a few items off your list. And, our awesome Etsy giveaway! You'll want to enter that, stat.
You'll want to listen right now (because hi, Christmas is coming), and be sure you're subscribed to our podcast on iTunes so you never miss an episode!
Links from the show
The coolest handmade toys for kids, like this handmade felt campfire set from The Homespun Market. Special shout outs to everything from Lovelane, the handkit dolls Cuddle and Kind, and the cool Art2TheExtreme recycled chemistry crayons.
There are so many amazing meaningful gifts for kids, including the t-shirts from Brave New World, the Random Acts of Kindness card kits, and personalized ballerina christmas ornament.
Turns out, Kristen's kids were the inspiration for the sibling gift guide, which feature all gifts that need to cover more than one kid. We love the giant Christmas tree coloring posted at My Sweet Muffin, Not Parent Approved,
From our gift guide for tweens, Coloring Project (which we featured in a past Spawned episode), ropes course and other experience gifts, Fortnite Monopoly (and don't miss our Fortnite Gift Guide), and Miles Morales book and fan art, just to name a few.
And… don't miss our awesome gift guide for kids under $15. Yes, so many amazing gift ideas on a budget, like these Groot earrings FTW.
For the adults, we love custom gifts, like a Game of Thrones family portrait, the Emily J. Design handwriting  bracelets, cool notebooks featuring black professionals (great for teacher gifts because representation matters), a photo baseball, and a crazy personalized unicorn mug you need to see.
Mothers-in-law can be tricky to shop for, but we have lots of mother-in-law gift ideas, like the Love, Cortnie handmade business card holder,
We are still cracking up over this Hello Tushy portable bidet in our men's gift guide. There's other stuff too, of course, like an indoor sky-diving experience, and cool grooming kits, plus a whole lot more (don't miss our gifts that give back to first responders).
In our rainbow gifts for your BFF, we love so many of these, but want to call our our friend Karen Walrond's ecourse Create 2019.
And what perfect timing! We launched a gifts that support journalism before they were picked as Time's Person of the Year.
Phew! We mention lots more from our guide, so be sure to check it out! You still have time to shop, but hurry!
Our awesome sponsor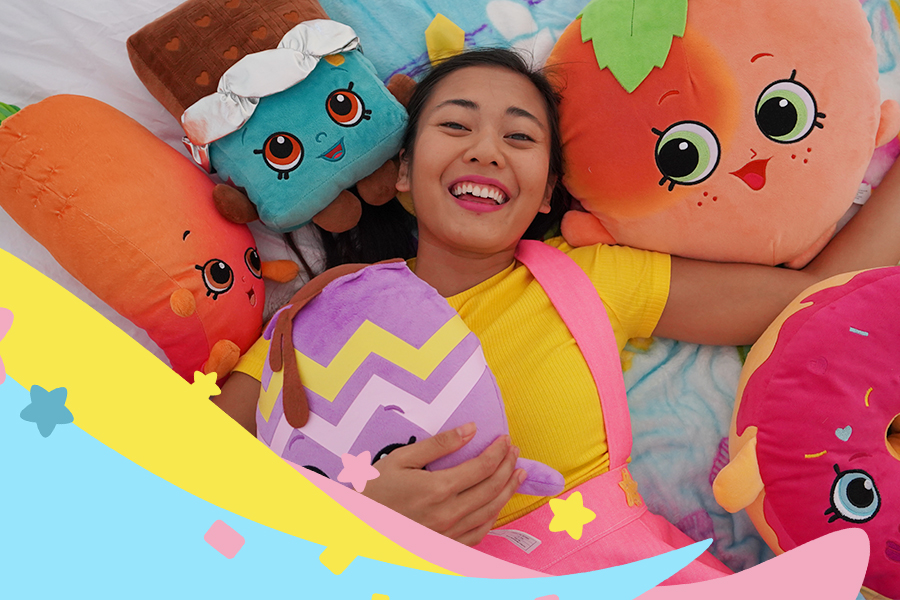 We're so thrilled to welcome our sponsor WildBrain, whose YouTube shows are watched by millions of kids, including these 3 popular channels:
–Kiddyzuzaa, a modern day princess channel with 2.5m subscribers. Join Olivia, Esme, Lilliana, and Isabella on all kinds of adventures as they conjure up magic, create wacky inventions, and work together to save Kiddyzuzaa Land.
–Ellie Sparkles, the ultimate toy game show hosted by Ellie from her home in NYC, where she shares all the greatest toy releases.
–The Tiddlytubbies, perfect for toddlers, this Teletubbies spin-off features 8 safe, warm, and adorable little siblings to the original four.
Tune in to the kid-friendly shows on the WildBrain Network with your family this holiday. It's free!